Is Link Building Vital for E-commerce Businesses?
Any reputable e-commerce brand understands that there is no shortcut to success. Building a reputable e-commerce site means building reputable networks and connections within your niche and the overall e-commerce industry.
Benefits of Link Building to an E-commerce Business?
One of the best ways of building such valuable and reputable connections within the e-commerce industry is by creating and using backlinks. Link building refers to the process of increasing your site's inbound links. It helps boost your e-commerce website's rank on search engines. Sites with various backlinks from reputable and authoritative sites are deemed healthy by search engine SERPs. Therefore, they receive higher rankings, which translates to more website traffic.
Below are some benefits of link building to an e-commerce business.
It Helps with Your SEO Campaign
If you are an SEO-savvy person, you understand some SOE terms such as Domain Authority (DA), Alexa Rank, Domain Rating (DR), and Page Rank (PR). All these are SEO metrics that determine your website's ranking on search engines.
To boost your site's metrics, you need to up your SEO game, meaning that you need an SEO campaign to boost your visibility and exposure on search engines. Link building is one way of boosting your SEO game. It helps improve your website's connections and traffic, leading to better metrics. Link building serves as a way of improving your website's overall health.
And as an e-commerce business, you want a healthy business to boost your reach of potential clients. What better way to do that than forge connections with reputable and valuable players in your industry through link building? When done effectively, link building boosts your overall metrics and page ranking, which makes for a healthy site.
It Helps Boost Your E-commerce Site's Ranking
If you intend to grow and scale up your e-commerce business, you should invest in improving your SEO. And building reputable backlinks is a big part of improving your SEO. Having good SEO makes for a higher ranking on search engine results.
As an e-commerce site, your website ranking is essential if you intend to gain a market share in your industry. It is the primary source of traffic. By having a great ranking on search engines, you realize an increase in your website traffic. And more traffic means more clicks and purchases on your e-commerce platform.
It Helps Increase Your Connections in Your Niche
Having reputable and authoritative backlinks means forging relationships with authoritative and reputable players in your niche. As an e-commerce platform, having connections in your niche is important if you need to scale up and grow. Link building allows you to interact with other players in your industry, which opens up more room for opportunities such as collaborations, recommendations, and other growth opportunities that couldn't be accessed without a network.
It Builds on Your Reputation, Boosting Your Brand Awareness
As a new player in e-commerce, you barely have a reputation. People might see your domain, but without the reputation, they might choose to go to your more reputable competitor even when they are charging more. Why? Because your competitor has a history of great service with these clients.
If you want to build a lasting reputation, you will require connections and backlinks from an authoritative source in your industry. Having the backlinks and connections helps build on your reputation because the authoritative site recommends you to people. Over time, it leads to an increase in your site's traffic, and subsequent purchases hence more revenue.
It Helps Boost Your Revenue and Sales Margins
The primary purpose of having any business is to solve a certain problem while making a profit. And for your e-commerce website, making profits is essential, especially if you intend to stay in business.
Doing that means that you will have to forge connections with other players in the industry. Link building is a great way of building such connections because it helps you connect with authoritative sites that recommend your site to people. Such a reputable site helps redirect clients to your website, boosting your traffic. More traffic means more website clicks and possible sales conversions in the process. The process will help improve your sales margins and boost your profits, turning your business into a success.
Final Thoughts
As seen, link building is essential for your e-commerce business. It helps boost your engagement and reputation among your target audience and search engines. However, it is an uphill task that requires a lot of work. You can opt to use link building services to help ease the task. These services help your e-commerce website gain reputable backlinks at a fee, allowing you to focus on other aspects of your business.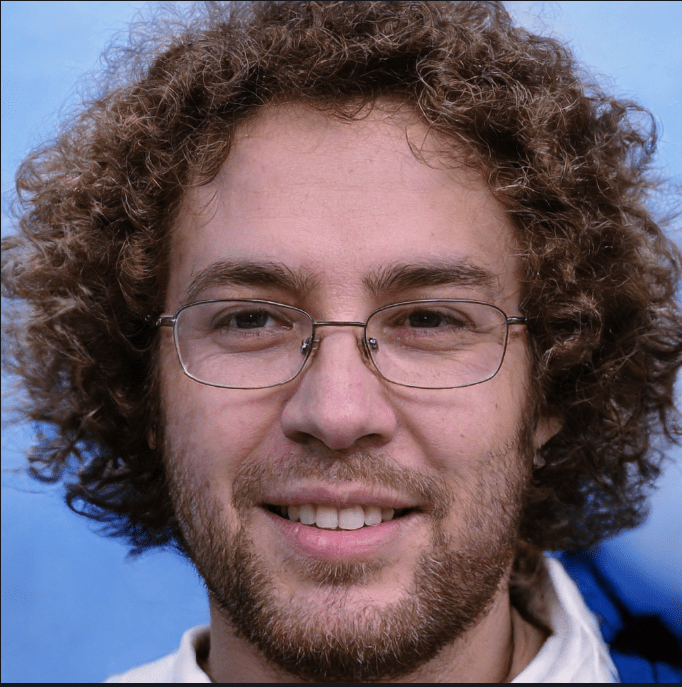 Hello! My name is Lucas, and I am the creator of ursuperb.com. I've been writing about technology for almost 10 years now, and I love talking about tech news, reviews, and tutorials. I'm currently living in San Francisco, CA, and I've been blogging professionally since 2012. I love what I do, and I really enjoy interacting with people online. I believe in creating positive change for humanity, and I try to inspire others to do the same. You can read more about me here.
My favorite thing about Ursuperb is that I'm able to provide useful information to anyone interested in learning more about technology. No matter what kind of tech you use (computer, smartphone, tablet), you will definitely find something interesting to read on Ursuperb. So, let's take a look at some of the topics I cover on Ursuperb:
1) How To Build An Online Business With WordPress
2) How To Make Money On YouTube Using AdSense
3) What Is Google Analytics? And Why Should You Use It?
4) How To Make Your Own Website Design Software For Free