Get Blazing Fast Website Speed with VPS Singapore

Introduction
The speed of a website is very important for both search engine ranking as well as user experience. If your website fails to load within 3 seconds, your users will switch to your competitor's site. The slow speed of your website not only leaves a bad impression on your visitors but makes them less likely to return.
In order to avoid losing your customers to your competitors, you need a VPS Singapore.
VPS Hosting Singapore gives you a fast speed server to load your website in less than 2 seconds. With best speed it also helps you to rank in top positions of search results. Thus, with Singapore VPS, you get the best user experience, fast server speed, top ranking in search results, and much more.
To know what benefits you can deploy with VPS Singapore, read the below given section:
Why is Fast Speed so important?
It's an old adage that "the first impression is the last impression." The same applies to websites as well. Whenever a new user visits your website, he or she makes some judgments about your website quality and business. Websites that are too difficult to navigate or slow to load, give users a very bad impression. Therefore, make sure your website loads faster and is easily navigable.
In today's fast-paced world, people are so impatient that they want everything on their fingertips. Especially, when it comes to websites and the internet, speed is their priority. Therefore, if you want to catch up with this fast moving world, you have to speed up your website to meet your potential customers' requirements. Else your customers won't take even a single second to swipe you away.
Every website that comes online has only one purpose: to reach as many audiences as it could. This is only possible when your website loads speedily. If it fails to happen, your website visitors and search engine bots will get disappointed and stop showing it to as many people as they can.
Slow speed = Low conversion rate. This happens because 40% of website visitors leave a site if it takes more than three seconds to load. However, if you want all 100% visitors then do not forget to check the speed of your website.
What an ideal VPS Hosting Singapore package contains?
To determine whether the VPS Hosting Singapore package is ideal for you or not, read the following points given below:
Location
If you are residing in Singapore, you better see that your hosting provider gives you a server that is located in Singapore. The nearest server gives you the best speed and performance for your website.
99.99% Uptime
Because no hosting package can guarantee 100% uptime, therefore check the package that gives you 99.99% up-time guarantee. Having a server uptime below 99.99% could result in several server errors.
Security
The ideal VPS Hosting package comprises various security measures such as SSL certificate, DDoS protection, Malware scans and removal, Antiviruses, inbuilt security software, cybersecurity, end to end data encryption and much more.
Customer Support
The ideal hosting is the one that comprises 24/7 customer support. Whenever you experience any issues with your server or resources, you can get them resolved instantly.
Customizability
To get the most for your money, select a provider who allows you to customize your plan and to choose what resources you need. This practise will not only save your money but will provide you only with resources that you need.
Scalability
Everytime we cannot predict the resources required by our website. Therefore having the scalability option, you can start with the very basic package and can scale your resources up and down according to our business requirement.
Choose Wisesolution for cheap VPS Singapore plan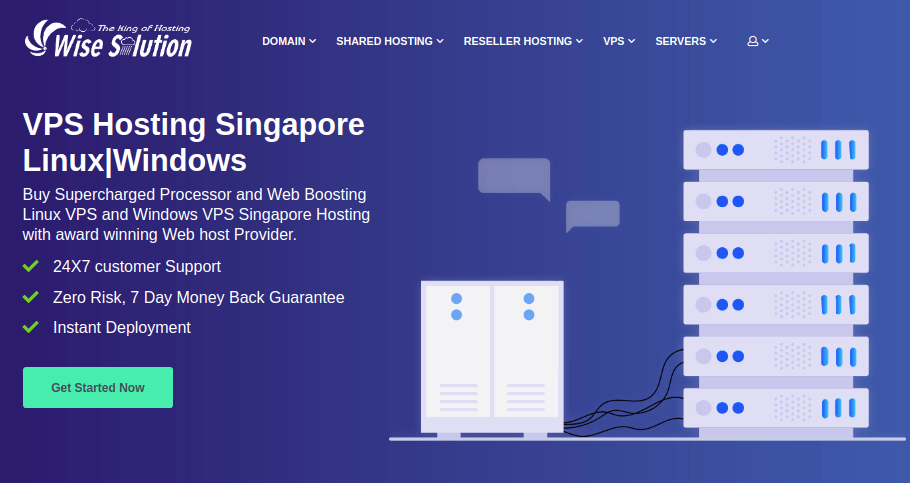 After reading the above features of the ideal VPS Hosting Singapore package, you must have started looking for the web hosting provider who can provide you the same or more than these. One such hosting provider I know is Wisesolution.
Wisesolution is one of the best web hosting companies that stepped into the web hosting market in 2010. Till now, it has won various awards for providing high quality hosting resources and services all round the world.
The company offers a wide range of hosting services which includes Shared hosting, Dedicated Hosting, VPS Hosting, and Reseller Hosting. All these hosting services are available in more than 25 locations in which Singapore is the one. You can also avail your choice of operating system (Linux/Windows) with almost all the hosting options except shared hosting.
The USP of Wisesolution VPS Singapore are as follows:
7 days money-back guarantee
Complete Root Access
24/7 customer support
Unique IP address
DDoS Protection
20x faster server speed
Control panel
Pricing Plan of VPS Server Singapore
Conclusion
For faster website speed, VPS Singapore is the best option. VPS Hosting gives you the dedicated resources and speed at the fraction of a price of Dedicated server. Therefore, opting Singapore VPS will offer you high reliability, flexibility, customizability, security and much more at one stop platform.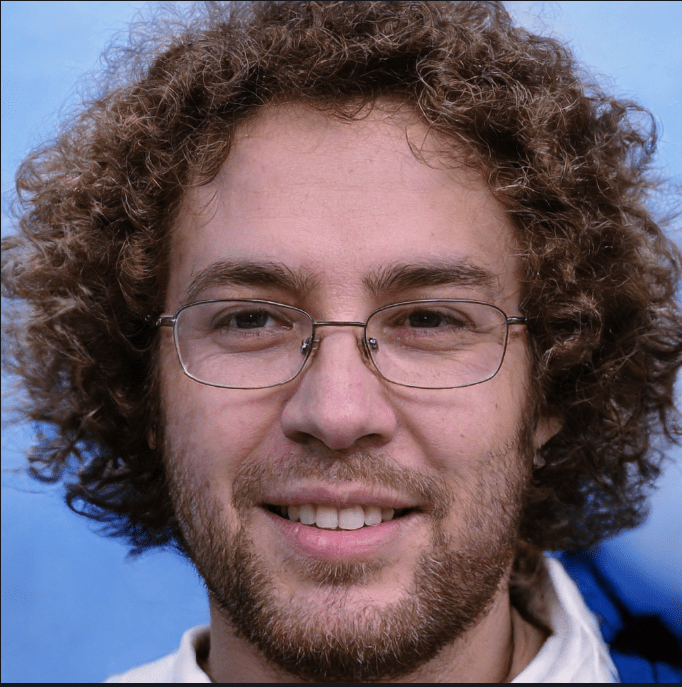 Hello! My name is Lucas, and I am the creator of ursuperb.com. I've been writing about technology for almost 10 years now, and I love talking about tech news, reviews, and tutorials. I'm currently living in San Francisco, CA, and I've been blogging professionally since 2012. I love what I do, and I really enjoy interacting with people online. I believe in creating positive change for humanity, and I try to inspire others to do the same. You can read more about me here.
My favorite thing about Ursuperb is that I'm able to provide useful information to anyone interested in learning more about technology. No matter what kind of tech you use (computer, smartphone, tablet), you will definitely find something interesting to read on Ursuperb. So, let's take a look at some of the topics I cover on Ursuperb:
1) How To Build An Online Business With WordPress
2) How To Make Money On YouTube Using AdSense
3) What Is Google Analytics? And Why Should You Use It?
4) How To Make Your Own Website Design Software For Free