Best App for SongWriting You Must Have!
Short Notes:
The best songwriting app for your song is rhyme time professional. The app contains nine types of rhymes in it. You if you don't know the meaning of any words suggested by the app you can open the app's dictionary and know its meaning there rhyming words are highlighted with the same colour to make it easier for you. The app has "the block" community you can play a song or any melody while writing to connect better. It comes with song ideas generator and word of the day. . …
Do you like writing songs?
If yes then this the right place for you to have a look.
We have shortlisted a few apps which are best for songwriting.
So get ready to write the best song ever.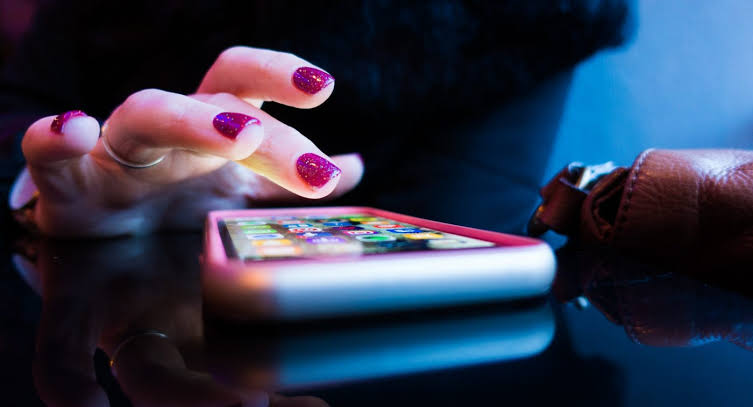 Best Songwriting Apps
To get famous, one has to face many difficulties in between.
To become a good songwriter you have to be expressive with the lyrics.
Everyone has creativity in themselves, sometimes due to low confidence; you cannot search for the right words while writing your song.
To help you in this, there are many songs writing apps build which can help you in this hard business. The apps help to choose appropriate words while writing the song and approve themselves.
Let's look at the best apps available:
---
1) Lyrical notepad
Lyrical notepad is a platform where you can write the song, rap, and poetry. This is all in one application which will help you to check the lyrics for rhymes.
It will suggest other words to make it more expressive. It has a feature that will keep the track of rhyme and syllable schemes called metronome.
You can use it as a visual reference or as an audio without any confusion. It has measure mode in it. It allows the user to break the lyrics into quarter measures.
You also have the option to learn about syllable counter for quarter measure created so that the user can try creating a unique syllable pattern or breaking the lyrics evenly.
You can also record your voice and apply it to any part of the song. There are many other outstanding and user-friendly options available which makes easier for the user to write song whenever they feel like.
---
2) Rhyme Time Professional: Rhyming Dictionary
Can't come up with perfect rhymes for your song today?
Here is the best application just for the perfect rhymes for your song.
Rhyme Time professional will help you to get rid of the rhymes problem in the song.
It is one of the best songwriting app available. The app contains nine types of rhymes in it.
You just have to choose anyone out of nine and start writing your song. The app will automatically suggest the right words or better alternative words if go wrong anywhere.
The app comes with an option where for each word you can listen to the audio pronunciation.
In addition to this, if you don't know the meaning of any words suggested by the app you can open the app's dictionary and know its meaning there itself.
The app's database is rich in words. It consists of more than one lakh words to help the users in the best way.
The app is not only for songwriters but can be used by the poets also.
---
3) WordPalette
Do you want to showcase your songwriting talent?
WordPalette will help you in the best way to come with the hits.
With the option of six sliding lines, the user can write the songs easily. The line includes naturally grouped words that come from palettes. It is very easy to switch between the keyboards with one tap.
Pallets are a text source where you can edit manually easily.
You can edit by adding lyrics, poems, articles, etc.
It will add wonderful words which we know but use rarely.
The application helps its users to reach a new level of songwriting.
---
4) Tully
It is a colourful app with the best options available in it.
The app is listed in this list due to its special features. You can import your music while writing the text and listen to the music too.
It has an intellectual platform that finds the rhyming word and suggests you while writing. This app can help you to make your song catchier.
Tully is a powerful application with high powerful recording system.
It doesn't distort the sound at all. The app allows its users to share the files directly through the app. The files are saved in a different folder which also makes it convenient for users to share.
---
5) Songwriter Pad LE- Songwriting
Many times people get stuck while writing songs.
With this great app, you won't get stuck in between writing. Let's see the basic features of the app.
Many rhythmic words will be suggested in between the writing to enhance your song, to make it catchier and expressive.
A special dictionary is built with the app to define the meaning of a few rarely used words. You can import a piece of music and play it while writing.
Users can record a few song ideas they have, add copyright date and author, publisher, and other useful details and your song is ready.
The most special feature of the app is, it suggests word according to the emotion of the song.
---
6) Rhymer's block
When you are writing a song, the most important thing during the process is inspiration and emotions inside you.
Many times a person loses inspiration in between the song and gets stuck.
Rhymer's block has capabilities to make your work easier and boost you back with inspiration. The app special feature is it finds near rhymes. The rhyming words are highlighted with the same colour to make it easier for you. You can write a song, poem or rap anything. It helps in writing all of them.
The app has "The Block" community in it which allows a user to share their masterpiece and get feedback from other people added in the community group. Feedbacks are the most important thing when you create something. It improves your performance in the future. The app helps you to improve your skills.
Rhymer's block is minded refreshing platform for the songwriters.
---
7) RoadWriter Lite- Songwriting
This app is developed to simplify your difficulties of the songwriting process.
The app comes with distinct features that help users to perform better.
You can play the melody in the app while writing the song to connect better.
The player for the songs allows you to forward and rewind the song by 5 seconds while listening.
You can easily replay a section of tune where you are stuck. This app comes with a paid version which has more features with it. This is a modern app and makes very convenient for the users to write their song.
You can concentrate on writing while listening to the tune repeatedly. This app is a gift to the songwriters, poets and rappers.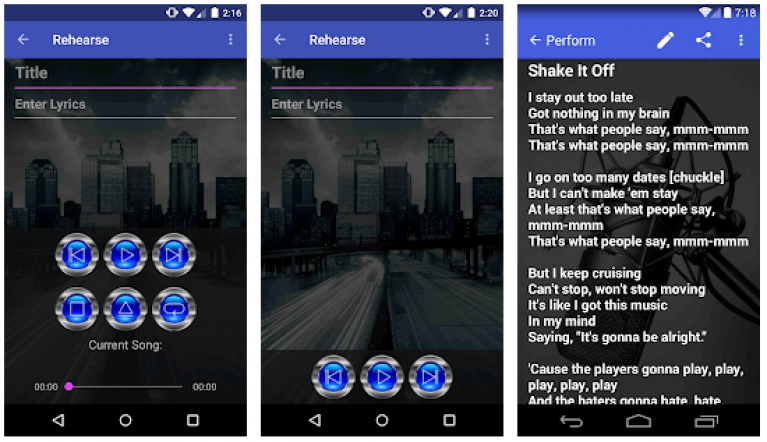 ---
8) Write Songs Lite: Songwriting
The app is proved to be the best tool for lyricists, songwriters, poets and rappers.
You get everything available in this app which you need while writing a song.
All you need is concentration, inspiration, and app installed in your phone.
This app becomes your assistant when you use it.
You can note down anything you want in your song. Its rhyming dictionary helps you to add words where ever required.
Just like other apps, it has a player and dictionary to make your work easier.
You can play a song or any melody while writing to connect better.
In case you don't know the meaning of any rhyme word suggested to you by the application, you can check its meaning.
It has a few special features. It comes with song ideas generator and word of the day.
It enlarges your vocabulary by telling rarely used words. The app just needs your talent; it handles all the other things.
I hope all the mentioned apps help you to write your song.
May you come with hit masterpiece and fulfil your dream.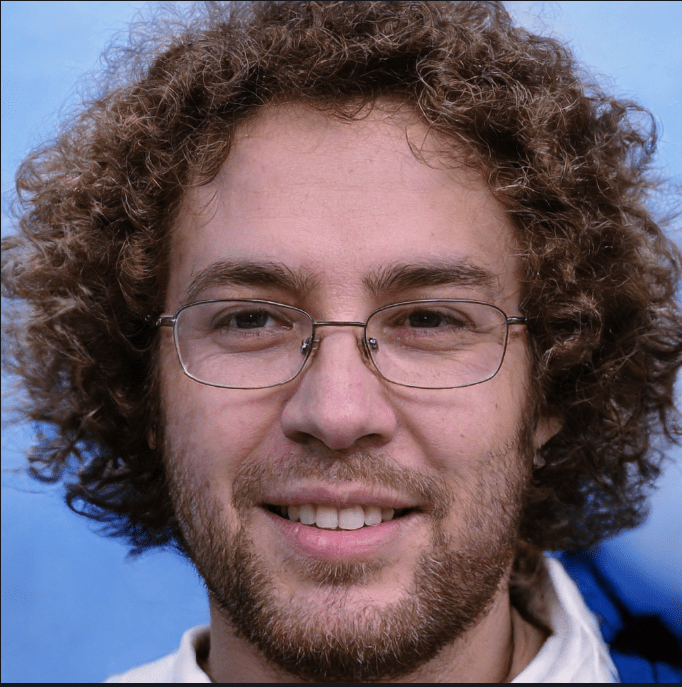 Hello! My name is Lucas, and I am the creator of ursuperb.com. I've been writing about technology for almost 10 years now, and I love talking about tech news, reviews, and tutorials. I'm currently living in San Francisco, CA, and I've been blogging professionally since 2012. I love what I do, and I really enjoy interacting with people online. I believe in creating positive change for humanity, and I try to inspire others to do the same. You can read more about me here.
My favorite thing about Ursuperb is that I'm able to provide useful information to anyone interested in learning more about technology. No matter what kind of tech you use (computer, smartphone, tablet), you will definitely find something interesting to read on Ursuperb. So, let's take a look at some of the topics I cover on Ursuperb:
1) How To Build An Online Business With WordPress
2) How To Make Money On YouTube Using AdSense
3) What Is Google Analytics? And Why Should You Use It?
4) How To Make Your Own Website Design Software For Free