Essential Travel Accessories: Top 10 Best Travel Accessories for Your Next Trip
Who does not love travelling, but some time travelling becomes a tough job for most people.
Instead of enjoying it, some people tend to worry while travelling.
And the major reason behind, bad travelling experience is inappropriate packing of stuff.
Packing list for travelling depends upon person to person and on other circumstances too like how many days to travel, where to travel and most importantly which means of transportation will be used for travelling.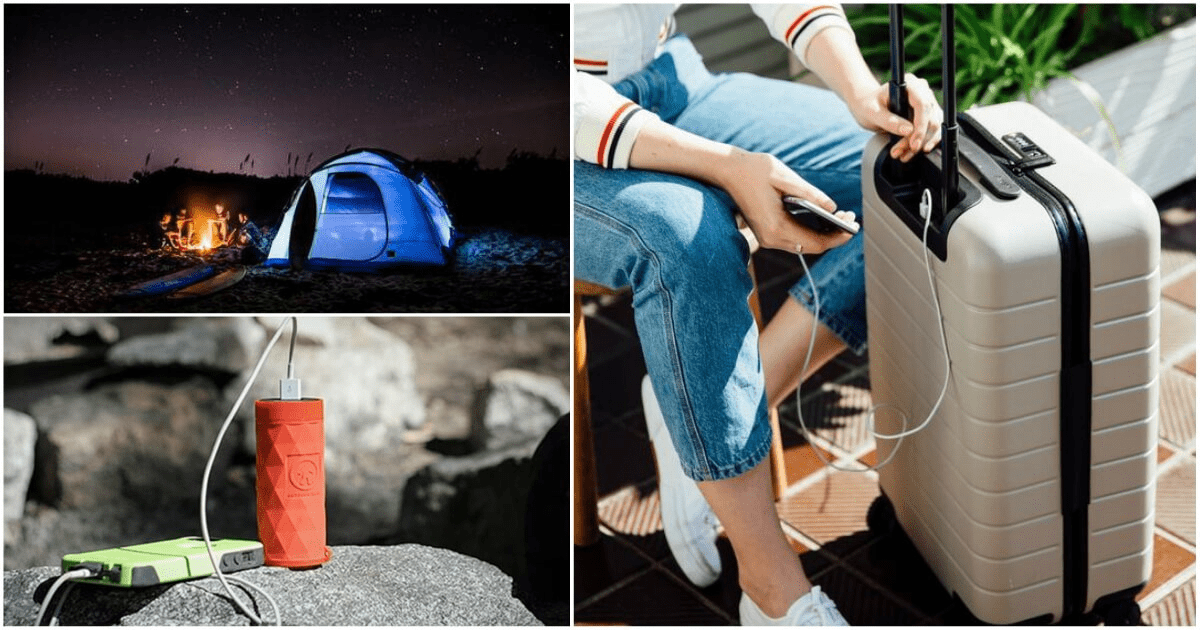 Image Credit: TravelTriangle
Below mentioned is the list of some travel accessories which will be there to help you while travelling and you will be able to enjoy your travelling a lot.
Power Bank and charging cables
Earphones/headphones
Travel Adapter
Bluetooth speaker
Palorioad camera
Digital camera
Air tags
Coffee Mug
Travel pillow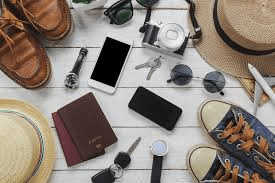 Image Credit: Travel With Preeti
Power Bank and charging cables
Mobile is a basic necessity nowadays, especially while travelling. So it is very important that our mobiles are fully charged and if in some case our mobile is running out of battery so if we had power bank we can charge them even if if do not a power bank but charging wire then we can charge in our car, bus,or train in which so ever we are travelling or we can even charge it in a cafe or a restaurant.
Earphones/headphones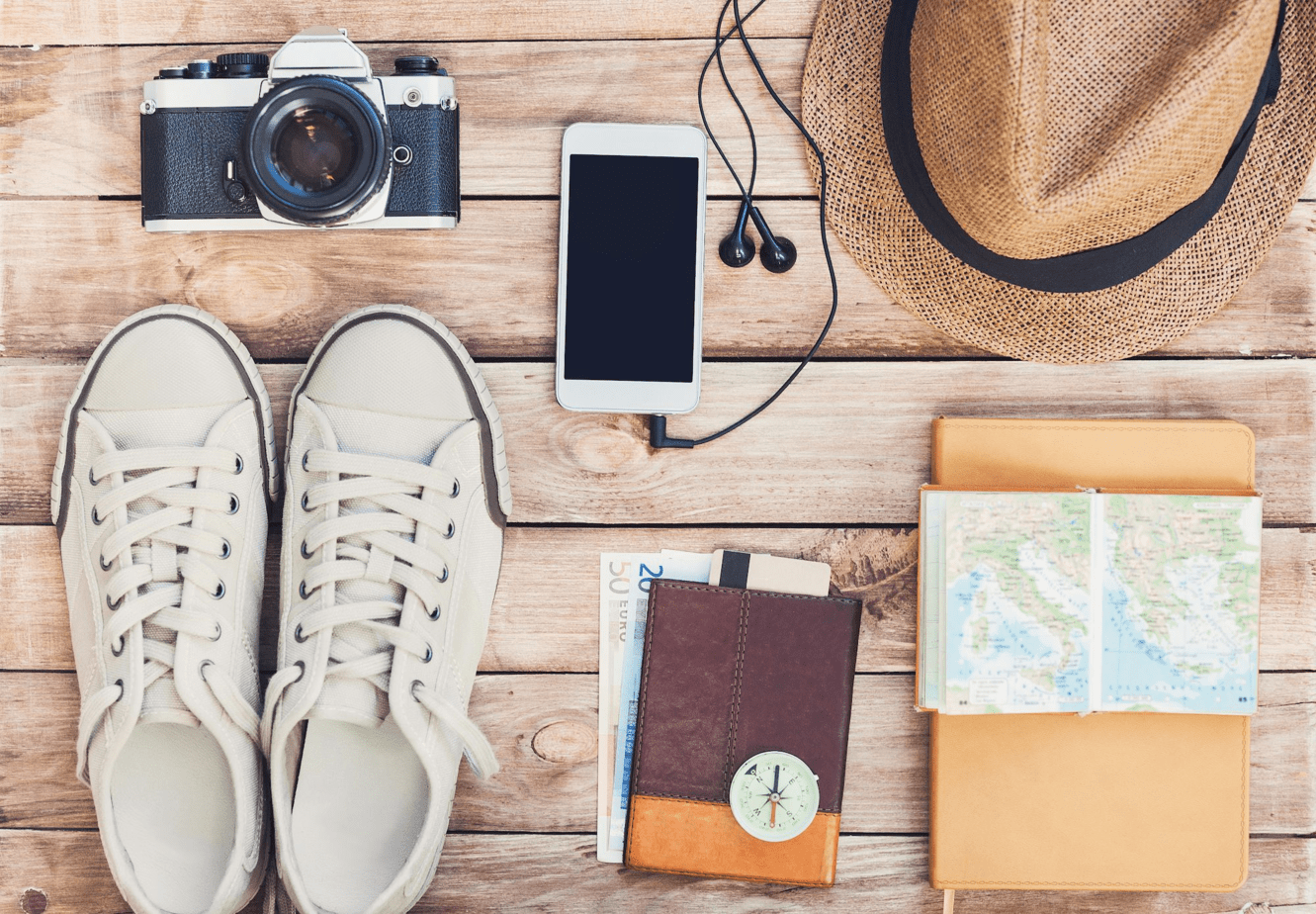 Image Credit: Oprah Daily
Music is life saviour when one is travelling, without music it feels like something is missing during travelling. And if you are a music lover then packing earphones is a must. Bluetooth earphones come at pocket-friendly prices. There are so many brands that have introduced Bluetooth earphones like one plus, realme, zebra, Samsung, Sony, noise, boat, and JBL.
Bluetooth earphones range between 500 Indian rupees to 3000 indian rupees. Bluetooth speakers can be purchased from local shops and from e-sites too, Some examples of e sites that provide cable protectors are amazon, flipkart, myntra, shopclues and snapdeal etc.
Travel Adapter
Travel adapter is a type of charging socket which is capable of plugging different types of sockets at the same time. Different types of soccket include type G, type A, type B and type 1 and any type of USB cable. These travel adapters are available on amazon and come at a pocket friendly price. One can also use Amazon promo codes to avail exclusive discounts.
Bluetooth speaker
Every journey is incomplete without music, especially when it's with friends,parents, relatives or cousins. So having a bluetooth speaker while travelling is a compulsion. Some of the brands that provide bluetooth speakers are JBL, boat,sony,bose and alexa etc
Polaroid Camera
Polaroid cameras are instant cameras which provide the photograph in just 2 minutes. Polaroid pictures are very trending right now. Polaroid cameras come in varied colours like blue,black,pink, white, yellow and c green etc. The camera ranges from about INR 3 thousand to INR 5 thousand. As this is available on ecommerce sites like amazon and flipkart.
And np don't evey travelling is incomplete without a camera, especially when you are a photographer and, loves to capture every moment.
Digital camera
Digital camera is very important for every trip because a polaroid camera is not sufficient for capturing during the entire trip. Digital cameras can be used to capture all the moments during travelling and cherish them forever. Though a phone camera is sufficient, the quality of a digital camera is far better than a smartphone camera.
Sony and Canon are two best brands for digital cameras. The cameras can be purchased from the Sony or Canon store nearby your houses and even from an ecommerce website like amazon, croma and flipkart.
And the camera becomes a bit cheap, once Amazon promo codes are used.
Air Tags
Air Tag is an apple product which is just like a normal tracker and it is used to track one's personal stuff too apart from apple products. One can Attach the tracker to keys, books or a backpack etc. And Then all stuff attached to the tracker will appear onFind My app. So it becomes necessary to have while on a trip because if you lost your accessory which is attached to the air tag, then you will be able to track that. And your travelling will not end on a sab note.
Ceramic Coffee Mug
ceramic coffee mugs are very trending as of now. The uniqueness of this cup is that it keeps your coffee hot for a long time. So if anyone is busy with his/her work and forgets to drink your coffee then this cup is for them and it is very helpful while travelling. Ceramic coffee mugs range between 100 Indian rupees to 500 Indian rupees. And this will really help you out in avoiding headaches during traveling and you will be able to enjoy your travelling to fullest.
Travel pillow
Travel pillow is a basic necessity for the seat sleepers. These pillows come in a u shape which avoid neck pain in neck and also help in getting a comfortable sleep. These pillows are typically smaller than the normal bed pillows and due to the u shape they can be tucked around the neck. The U-shape travel pillow helps you to sleep comfortably while sitting upright, whether you're flying, traveling by train, or riding in the backseat during a long road trip.
One can buy these pillows in a local mattress store, or on an airport or in MINISO and UNISO, these types of pillows are available on ecommerce sites too like amazon ,myntra ,flipkart, and croma etc.
Reusable Writing Tablet/kindle
Reusable writing tablet comes like a mini blackboard with a pen, and is very easy to use. This is very handy and is easy to carry. The best use of these tablets is to write a to-do list or aday schedule. These reusable tablets are available both online as well as offline.
Online e-commerce sites like amazon and flipkart have these tablets. The size of these tablets are 8 to 12 inches and it costs around 300-1000 INR.
If you are book lover then how can you forget kindle, while travelling you must prefer kindle over books because books demand more space and will also make your luggage heavy while kindle on other hand is portable and easy to carry.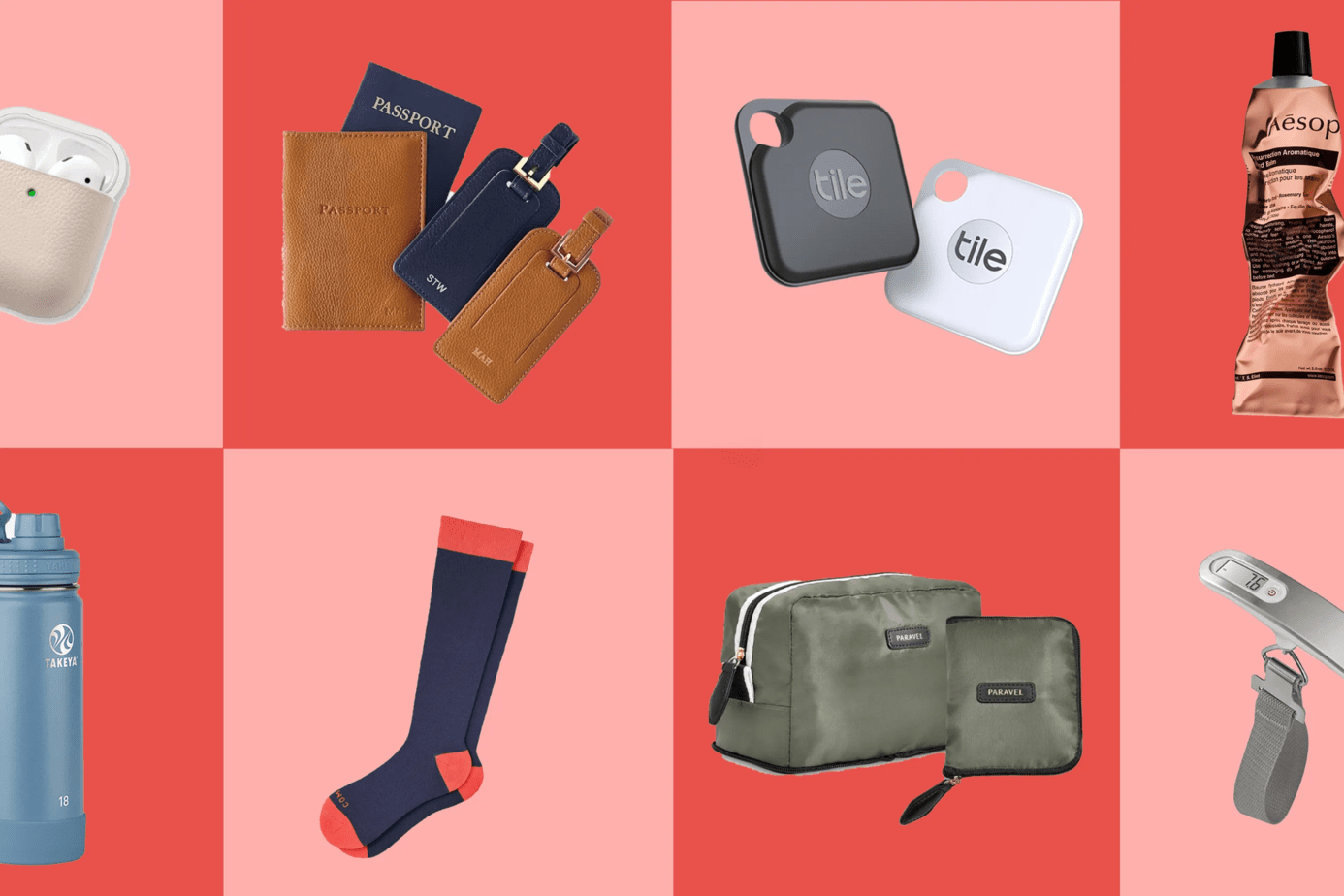 Image Credit: Conde Nast Traveler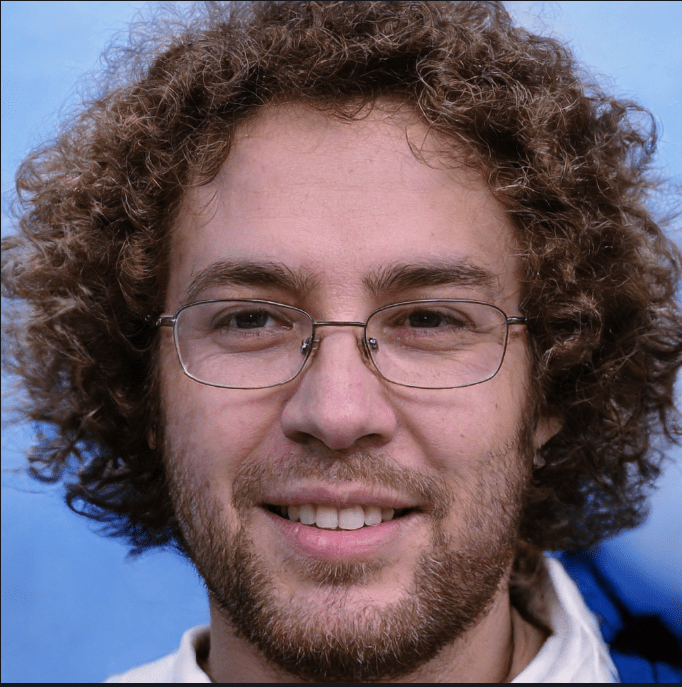 Hello! My name is Lucas, and I am the creator of ursuperb.com. I've been writing about technology for almost 10 years now, and I love talking about tech news, reviews, and tutorials. I'm currently living in San Francisco, CA, and I've been blogging professionally since 2012. I love what I do, and I really enjoy interacting with people online. I believe in creating positive change for humanity, and I try to inspire others to do the same. You can read more about me here.
My favorite thing about Ursuperb is that I'm able to provide useful information to anyone interested in learning more about technology. No matter what kind of tech you use (computer, smartphone, tablet), you will definitely find something interesting to read on Ursuperb. So, let's take a look at some of the topics I cover on Ursuperb:
1) How To Build An Online Business With WordPress
2) How To Make Money On YouTube Using AdSense
3) What Is Google Analytics? And Why Should You Use It?
4) How To Make Your Own Website Design Software For Free