A Complete Guide To Getting Started With Amazon Affiliate Program
Looking forward to gaining some profit through the Amazon affiliate program but do not know how to begin? Wondering how millions of people have gotten associated with Amazon and managed to make money very soon?
There are a few ways in which people have established multiple sources of income through social media. These ways are open to everyone and anyone who can comprehend the process and utilize their time to earn some additional income.
If so many people are doing it and doing it right, you, too, can! Hold back your fears and ride on this journey with us to start with the Amazon affiliate program. As long as you try to selll your audience something that they need, you can gain profit from this program.
It is about filling the gaps in the market and not about creating additional revenue. Eventually, it is a process that can be unfolded with time. One can experiment and look at what works for them and what doesn't before taking any bets.
The journey is unique for each individual!
Also Read: ForrestWebber.com
Here is the complete guide to help you start with the Amazon affiliate program.
What is the Amazon Affiliate Program?
Basically, it is a way to provide product links to people by influencing them to make certain purchases. If you are a content creator, you can create an online shop and create links to unique products that define your content.
Now you can create the content around those products and sell these to people who consume your content. Wondering how you gain the profit?
Well, by getting a commission from Amazon for each product you sell.
The content creator promotes the link to the products, and if someone purchases them using their link, the content creator gets the money. But to ensure getting a commission, you need someone to complete the transaction.
Some visitors merely want to read content without being interrupted, thus, many creators may not even use links on their main page. Having a lot of links, especially affiliate connections, may become highly annoying for visitors and even cause them to stop visiting your website altogether.
Affiliate marketing is for you if you are already a content creator with a website or blog. Your content must provide opportunities for product mentions, either directly or otherwise. For instance, if you create beautiful content, you can promote beauty products.
Having a wide variety of content and limiting your affiliate connections to product reviews is more preferable.
How to Get Started With Amazon Affiliate Program?
Associates in the Amazon Affiliate program stay in the game by building unique product connections, marketing website links, and redirecting audience/consumer traffic back to Amazon.
Owners of websites where they create unique content need to register for an Amazon Affiliate account on the system.
Each website owner receives a distinct associate ID from Amazon.
Associates can start building affiliate links in their Amazon portal as soon as the application is authorized.
Associates then include the links in blog posts or other website areas.
The associate becomes eligible to receive a commission after the customer has made a purchase using the link and the complete transaction.
You need to maintain a live platform where you keep posting meaningful content. These platforms could include – websites, blogs, apps, or YouTube channels to sign up as an Amazon Associate.
Any content can have an affiliate link added, and as the website owner, you should choose where to put them. Knowing what kinds of linkages the Associate's Program offers will help you choose which of those you wish to use.
Pro Tip: You need to find a way to connect with the audience; only then will they believe you for your recommendations. The best way to find that connection is to remain consistent with content delivery and quality.
Step 1: Have A Functional Platform
The basic requirement to become an Amazon Associate is to have a working platform where you post unique content regularly.
Some bloggers only include affiliate links on their product review sites, never on their information pages. However, practically all their information pages internally connect to the relevant product reviews.
You must have a fan base of your own that regularly consumes your content and believes in what you are trying to do. A fantastic way to build trust is to only promote products you are familiar with, have tried, and have found useful. This shows to your audience that you won't try to convince them to buy something you don't already believe in yourself.
Pro Tip: Ensure that your platform has a direction and a goal that keeps you consistent and honest. Keep the content as close to the product marketing as possible and vice versa.
Step 2: "Sign Up" to the Amazon Affiliate Program
Once you have an established platform, you must create an account for the Amazon affiliate program. You can simply visit the Amazon Affiliate homepage and click on "Sign Up."
Step 3: Enter Important Information
You must fill in all the information the page expects you to answer, like ID and payment details. And select the preferred store ID. This information will help Amazon understand your intentions and know more about your work.
Step 4: Answer Important Questions
At this point, you will need to answer some basic questions about how you drive traffic to your platform. It could be through "display advertising", "SEO", "Blogs", "Forums", "Lead Generation", and more.
Step 5: Enter Payment Details
This step is crucial and requires you to enter the details properly, as it is through these details that your future transactions will take place. Ensure that you choose the correct payment method and mention the tax ID properly.
Step 6: Good To Go!
Now you are ready to create your own Amazon affiliate links. All the necessary information will be reflected on your dashboard, from where you can view your monthly earnings, total views, etc.
It takes a lot of work and dedication to consistently maintain and keep current in your field of expertise to build a successful blog that lasts for years. Don't let money be the only driving force. Instead, enjoy yourself and work hard since that's how you'll make money.
What are the different types of marketing?
Marketing is always changing due to its ever-evolving nature, although certain tactics have been used longer than others. By swiftly disseminating its presence using various established and cutting-edge marketing techniques, outbound marketing tries to start a debate about websites or new items.
While most websites today concentrate on inbound marketing to increase traffic and sales, outbound marketing may help the marketing efforts provide better outcomes.
With the aid of outbound marketing, affiliate websites may boost visitors to their websites and enhance their revenues in various methods, from emails and bulk messages to even contemporary platforms like WhatsApp.
There are two kinds of marketing, among others – outbound and inbound. Outbound marketing requires people to be actively contacted to generate interest in a product. In contrast, inbound marketing focuses on producing content that drives visitors to your website.
Due to the various inbound marketing methods that are now accessible, outbound marketing is not as common as it once was. However, it is still utilised quite successfully by many websites. Suppose you are the owner of an affiliate website.
In that case, you should concentrate on developing a dynamic mix of inbound and outbound marketing so that the website can use all the available channels.
Even if it's impossible to become an expert in the outbound channels indicated above in a day or two, try to educate yourself as much as possible and figure out which ones would be most effective for your website.
Choose the channels that get the greatest results after trying each one. Your website will significantly increase traffic and affiliate revenue if you give them more attention.
Concluding Remarks:
The Amazon affiliate program is for you if you want a passive income source and continue to follow your passion for content creation.
It works by directing your audience to Amazon to receive a commission for the products they purchase. Your earnings will depend on how many people you recommend and how much they spend purchasing your recommended products.
These numbers will vary depending on the volume of visitors to your website and the product niche you are promoting.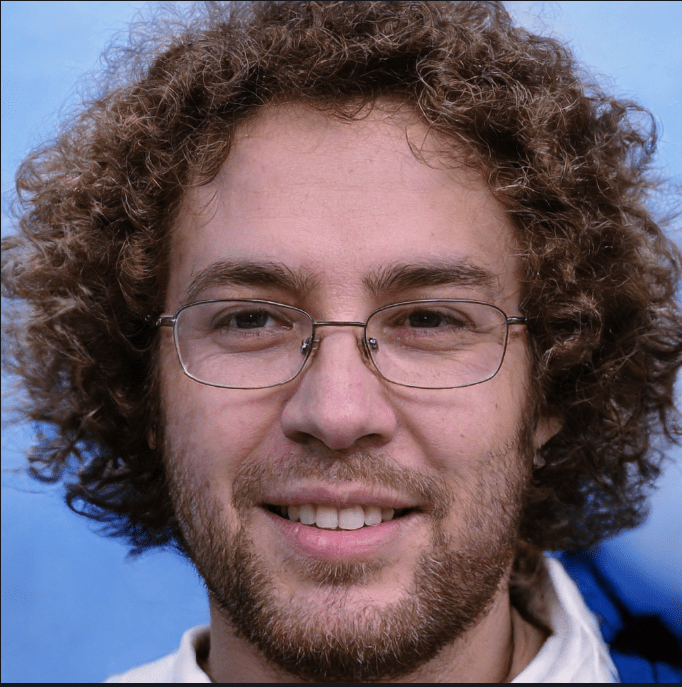 Hello! My name is Lucas, and I am the creator of ursuperb.com. I've been writing about technology for almost 10 years now, and I love talking about tech news, reviews, and tutorials. I'm currently living in San Francisco, CA, and I've been blogging professionally since 2012. I love what I do, and I really enjoy interacting with people online. I believe in creating positive change for humanity, and I try to inspire others to do the same. You can read more about me here.
My favorite thing about Ursuperb is that I'm able to provide useful information to anyone interested in learning more about technology. No matter what kind of tech you use (computer, smartphone, tablet), you will definitely find something interesting to read on Ursuperb. So, let's take a look at some of the topics I cover on Ursuperb:
1) How To Build An Online Business With WordPress
2) How To Make Money On YouTube Using AdSense
3) What Is Google Analytics? And Why Should You Use It?
4) How To Make Your Own Website Design Software For Free