Best Tech Websites & Blogs That You Must Follow
Short Notes:
These sites come to a list of websites/blogs most ranked pages on google: techcrunch well. For those readers who have not read articles from this site, please link: https://www. Firstpost. Com/tech gizmodo. Com is an another leading source of information and tech related news on the internet. It mainly guides techradar is the most respected review site on the web for its size. It features great reviews on all the biggest names with everything written in plain english (no jargon engadget. Com slashgear this website came to existence in 2005. It covers everything from innovative tech gear to the latest digital lifestyle inclination. Tomshardware has all of the purchasing guides, tech deals, informative articles, and product assessments, but what really sets it apart is its active community of tech geeks and instruction guides. …
In this world of modernization and digitalization, where new gadgets and apps are being developed every second, technical websites and blogs come in handy.
You can get detailed information about any software, device, etc. readers who are interested in reading new articles every day would surely know about these sites listed below.
These come toa list of websites/blogs most ranked pages on Google:
TechCrunch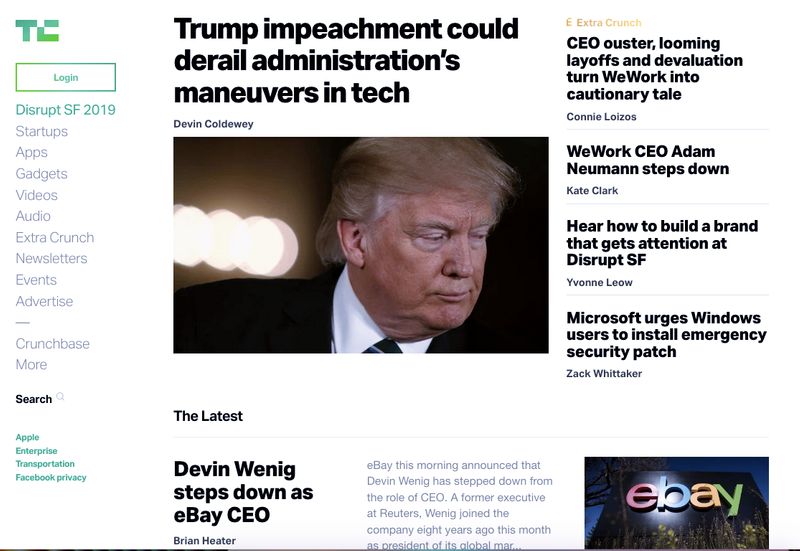 Well, this website is very popular among us and some of my readers might even use this site for various quality information related to new gadgets and technology news.
However, for those readers who have not read articles from this site, please go to the link below and make yourself more knowledgeable.
In addition, Tech Crunch is one of the leading technology media on the internet as well as one of the most famous technology blog online. Mainly this provides articles related to internet portals, latest tech product reviews, news, etc.
Link: https://techcrunch.com
---
TheNextWeb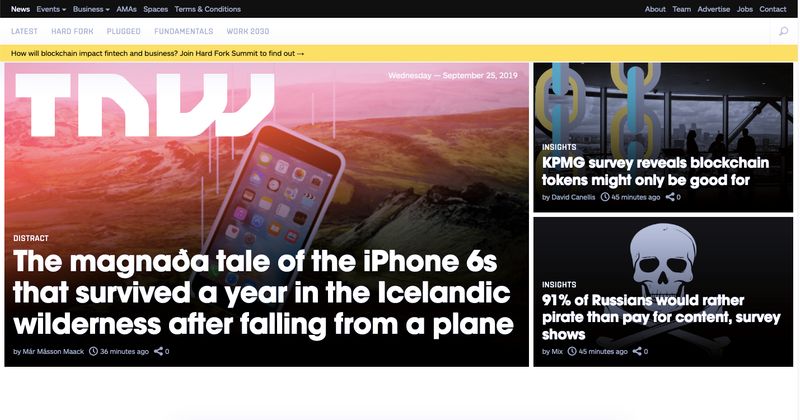 The next link is also very popular to different readers all over the world. This a leading blog in the internet, providing technological stuff on daily basis to various readers. It mostly guides readers on topics related to business, culture and technology.
In addition, it publishes useful articles for upcoming gadgets. I will recommend all readers who have not visited this site, please go and have a look at it. I am damn sure you will become a fan. An interesting thing about this site is that it receives seven million monthly visits, and more than ten million page views per month.
Link: https://thenextweb.com
---
Wired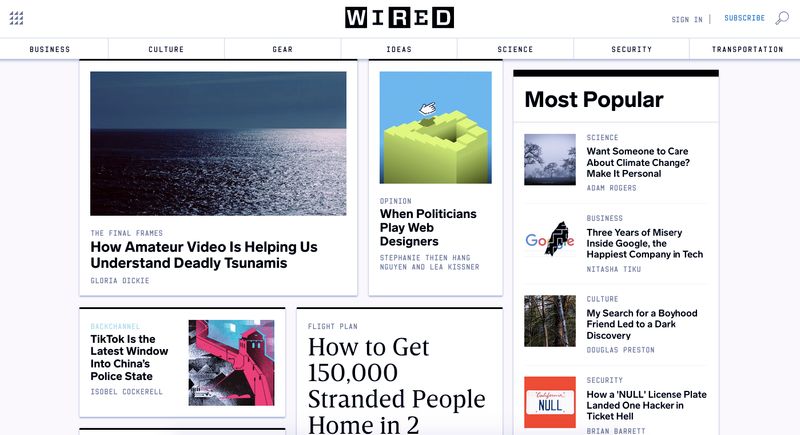 This website is the third most largest and most popular website on the internet. It provides news related to the latest trends of technology. In addition, it publishes helpful guides related to latest or upcoming gadgets, science, entertainment, business, design, etc. Once you visit this site, I am damn sure you will fall in love with this.
Link: https://www.wired.com
---
Tech2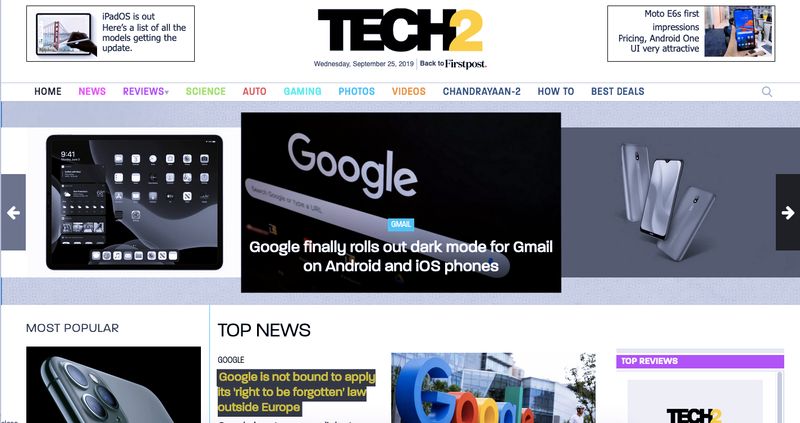 This website mostly shares articles and guides related to new gadgets such as TV, mobile, tablets, laptops, and gaming devices as well.
Apart from this, it also covers news related to podcasts, videos, and photos as well as news related to the latest technology trends. In addition, it comes with a handy for comparing websites or new gadgets at the same time on this website easily. Go to the link below and enjoy news related to various technologies, I hope you will enjoy it.
Link: https://www.firstpost.com/tech
---
Gizmodo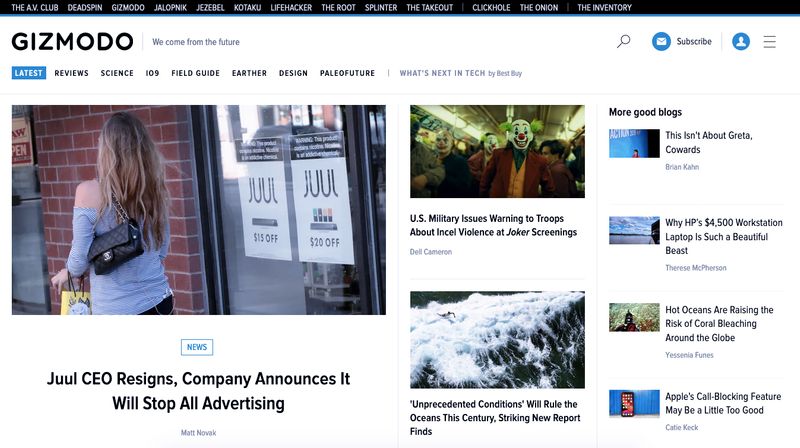 Gizmodo.com is an another leading source of information and tech related news on the internet which mostly covers gadgets related news and guides related to softwares. It mainly guides readers on topics related to the latest news of gadgets and tutorials related to the gadget.
If you are a gadget lover, then this site will definitely quench your thirst for knowing more about various gadgets. I have mentioned the link below, please go and have a read on any of the topics, I hope you will definitely love it.
Link: https://gizmodo.com
---
Mashable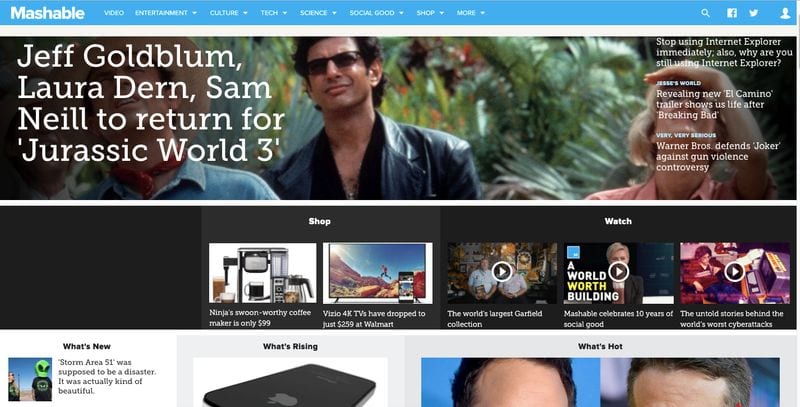 As most of you have already got an ideas about the one of the top and most famous technology blogs on the internet, which covers latest technology news, gadgets, science and attention-grabbing stuff and provides helpful guides to the internet users who love reading blogs. The most amazing stuff about this website is that you can easily check out videos related to latest technology news.
In addition, it collects around more than twenty million exclusive visits and has more than six million social media followers.
Link: https://mashable.com
---
TheVerge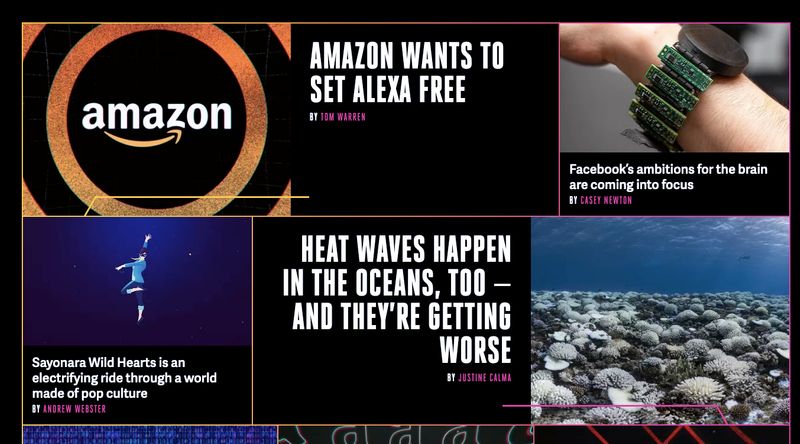 Well now, this site is just my favourite. It is another most popular and famous technology blog for tech lovers and blog readers who are interested in reading tech news, product reviews and products information etc. In addition, it shares interesting guides about technologies and how can it affect our society. Follow the link below to know more about this site.
Link: https://www.theverge.com
---
DigitalTrends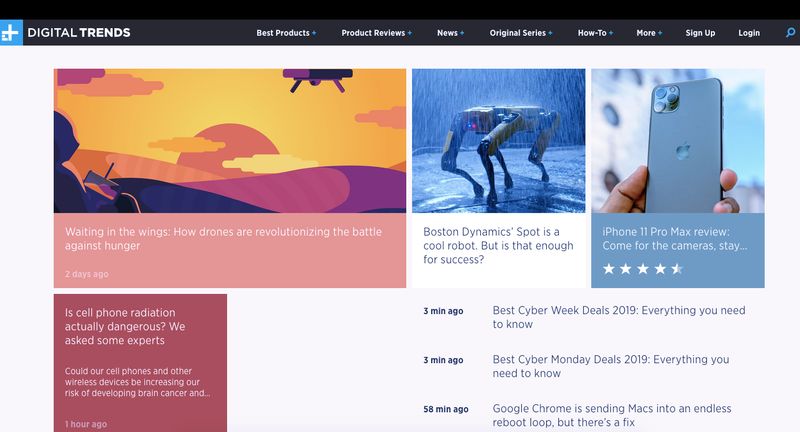 Digital Trends is another largest centre of technology, computer gaming devices and interesting routine guides. It also covers guides related to music, cars, photography, etc. and sometimes writes about the news related to Apple gadgets.
Link: https://www.digitaltrends.com
---
TechRadar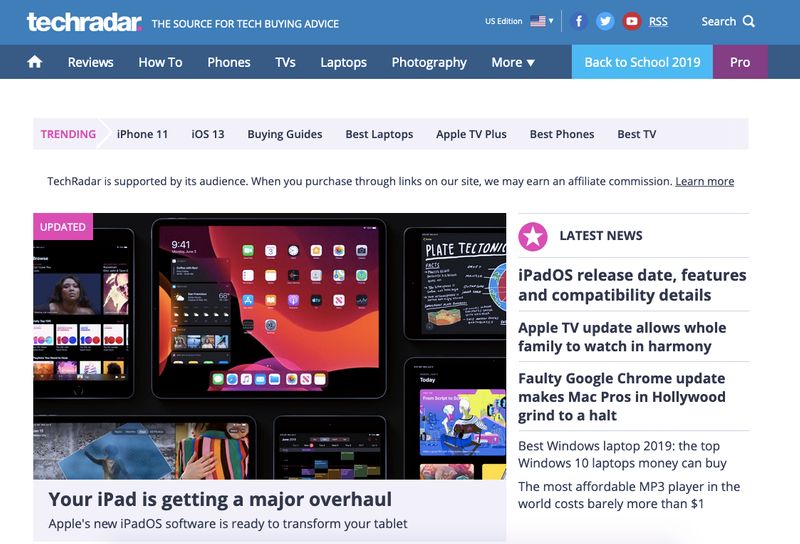 This is the most popular website on the internet, which is capable of providing technology news and gadgets related stuffs. It also provides hacks and guides related to tablets, laptops, mobiles, etc. It even rates various smartphones, tablets, etc.
If you are an android lover, then this website is the best for you because it publishes android related news and guides on the website. Techradar bills itself as the source for tech buying advice. The site features great reviews on all the biggest names with everything written in plain English (no jargons and flowery English). Phones, wearables, audio equipment, laptops, and more—this site is the most respected review site on the web for its size. If it were not for the Crunch Base, TechRadar would probably squeeze TechCrunch out of the #1 spot!
Link: https://www.techradar.com/in
---
Technorati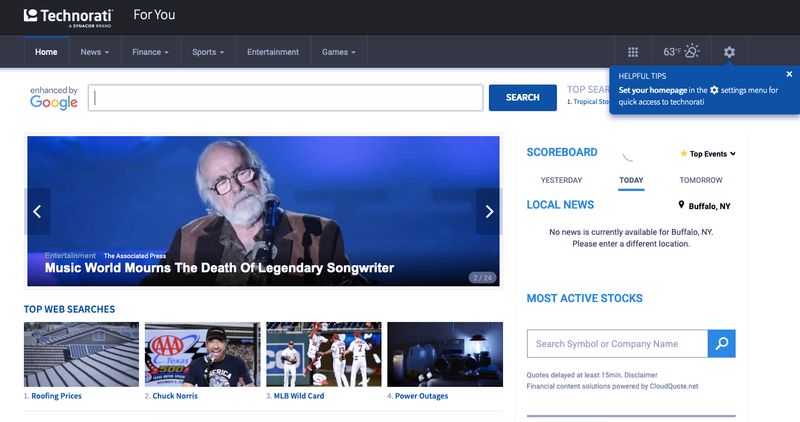 Technorati is beneficial and most widespread technology website in the world of internet, which helps readers, bloggers and tech blog owners to get more views on their website and provides a lot of valuable technology guides and news.
Apart from all of these, it also covers guides related to android, apple, gadgets etc. and much more. Go to the link below to get more details about this website.
Link: http://technorati.com/
---
BusinessInsider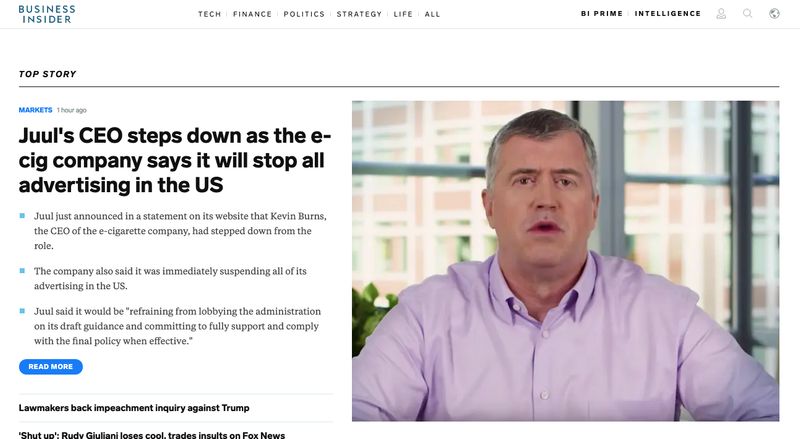 Business Insider is growing business site, which is expanding at a great rate with deep financial, media, tech, and other industry verticals. Silicon Alley Insider held the flagship and launched the site on July 19, 2007. DoubleClick founders Dwight Merriman and Kevin Ryan and former top-ranked Wall Street analyst Henry Blodget lead this.
Link: https://www.businessinsider.com
---
MacRumors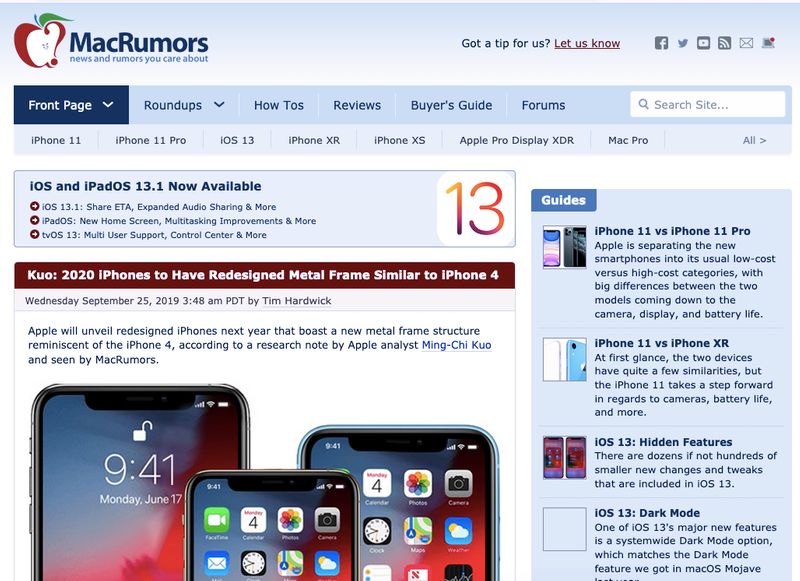 MacRumors.com is a leading website, which focuses on news related to Apple and rumours about this brand. MacRumors fascinates a huge audience of both consumers and professionals who are genuinely interested in the latest technologies and products. This site also brags an active community focused on acquiring decisions on technical aspects of the iPhone, iPod and Macintosh podiums.
Link: https://www.macrumors.com
---
VentureBeat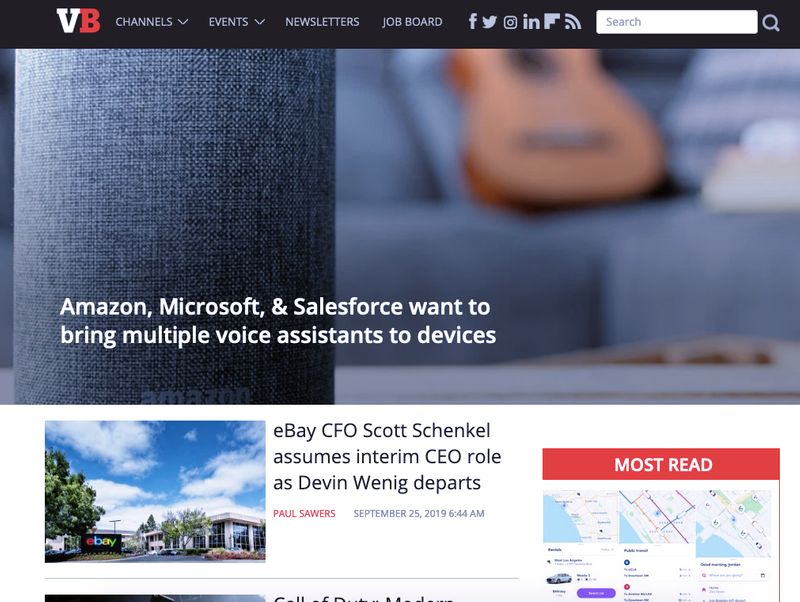 VentureBeat is a multi-media company passionate in covering technologies and how it matters in our lives. From the most innovative tech and gaming companies and the incredible people behind them to the money fuelling it all, we are devoted to extensive attention of the technology revolution.
Link: https://venturebeat.com
---
Gigaom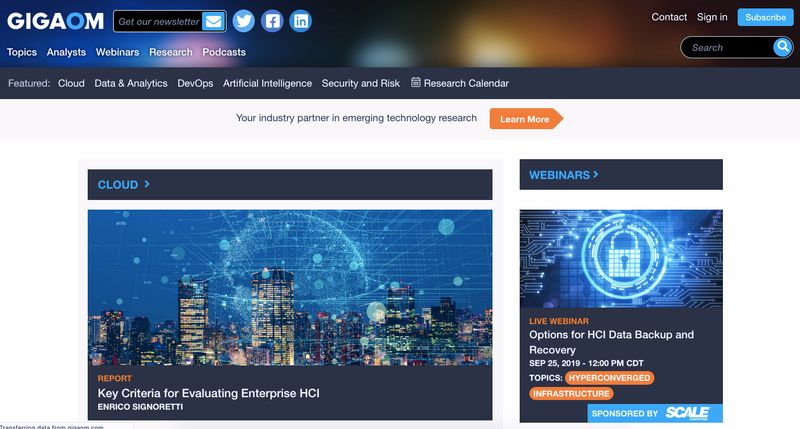 Gigaom is a leading technology with research and analysis foundation. The focus of this website is on helping business leaders to understand the allegations of emerging technologies and their influences on business, media, and society.
Link: https://gigaom.com
---
Engadget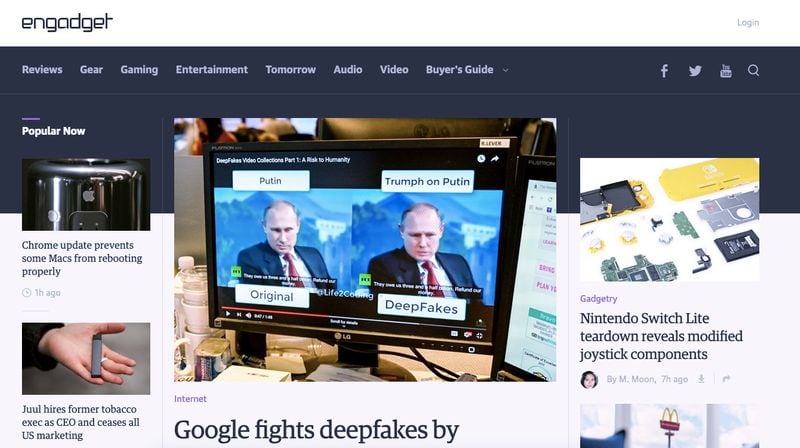 Engadget is a perfect guide to the present connected life. Technology isn't all concerning about bits and processors. It is a car with no human driver, organs printed during a research laboratory and leisurely flights into house. It is the longer-term future and we are here to inform you all concerning about it.
Since 2004, Engadget has exhaustively covered innovative devices and the technology that powers them. As we have started entering our second decade, we are trying on the far sides of the gadgets and how can they eventually effect our regular routines.
Link: https://www.engadget.com
---
SlashGear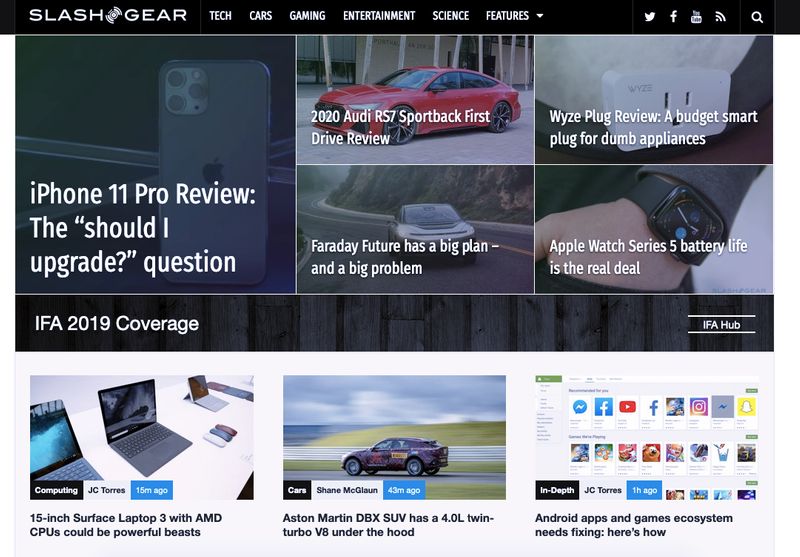 This website came to existence in 2005 and since then, it is continuously dedicating to highlight the latest and greatest personal technology. SlashGear covers everything from innovative tech gear to the latest digital lifestyle inclination. Unique, enlightening, and renewed SlashGear brings you device information and reviews you can trust as well as challenging clarification.
Link: https://www.slashgear.com
---
UberGizmo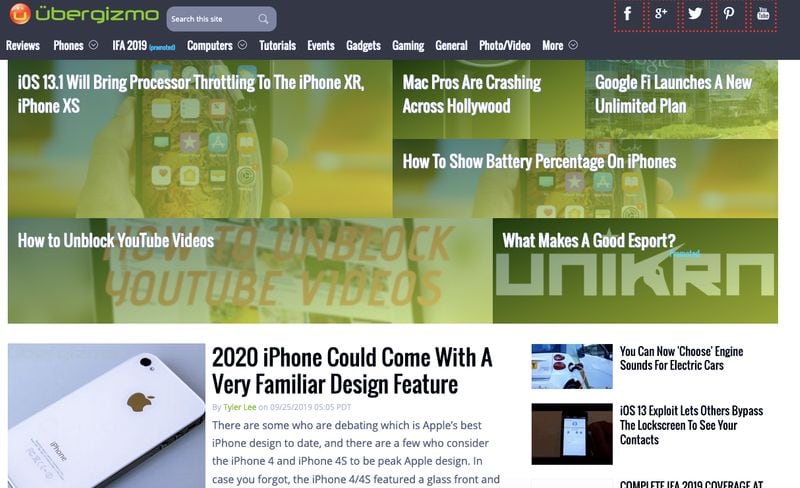 Ubergizmo loves gadgets and the technologies that make these gadgets. This site is best for readers who are eager to know about new technologies and devices. They talk about electronics and electronic devices in a way that everyone can relay. From design to the user, interface to practicality, pricing to competition, they make lists to help you decide which gadgets suits you the most and which do not.
Link: https://www.ubergizmo.com
---
Droid-Life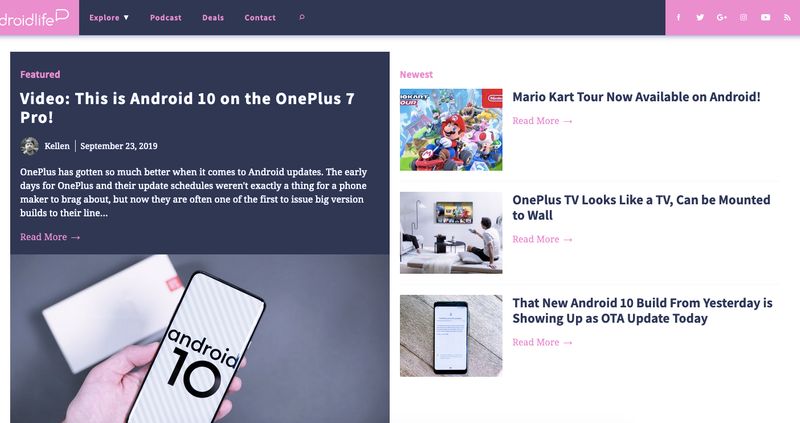 Droid-life has the utmost Android community in the world. They talk about general news, feature apps, review phones, and even teach you how to hack a little. If you were looking for the finest place to acquire knowledge about Android and talk with concurring folks about all things tech, then Droid Life is for you.
Link: https://www.droid-life.com
---
EuroGamer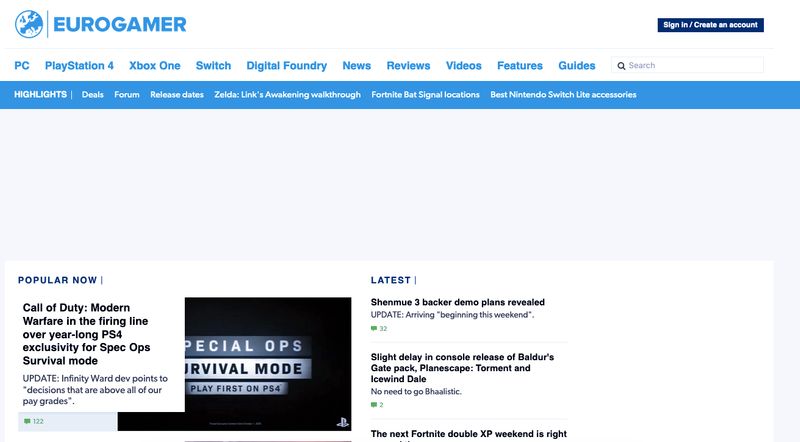 Eurogamer.net was founded in September 1999 and has been casing video games since then. The site began with a PC focus and a keen interest in the economical FPS scene of the time, but over the years, it has grown to cover every aspect of gaming.
Link: https://www.eurogamer.net
---
LifeWire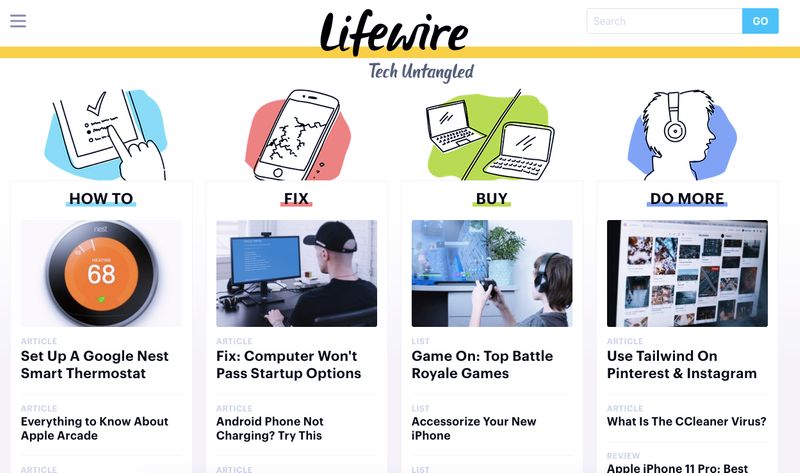 Lifewire is an untangled tech website. The users of this site experiences an off chart UI. The site has its articles broken down into easy-to-digest sets. Below is the link for to you search for the articles. They categories are:
1. How to
2. Fix-it
3. Buying guides
4. User guides
Then this site falls under the top best sites on the web.
Link: https://www.lifewire.com
---
TomsHardware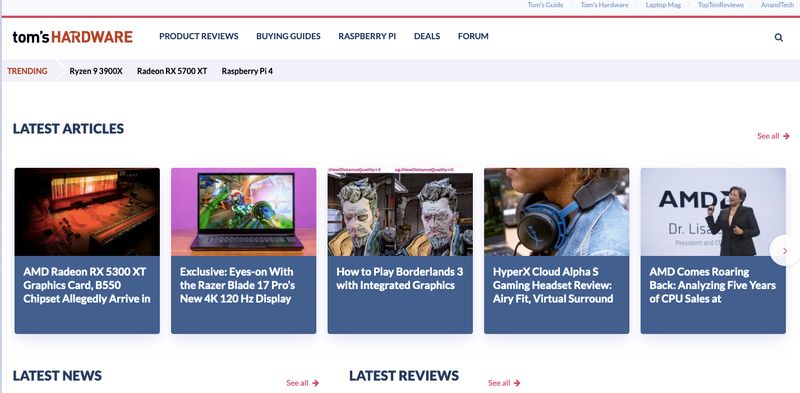 Well, people or readers who are interested in hardware will definitely know about this website, Tomshardware is the leading website, which is efficiently helping people all over the world to decide which hardware to buy since 1996.
Tomshardware has all of the purchasing guides, tech deals, informative articles, and product assessments, but what really sets it apart is its active community of tech geeks and instruction guides. You can even learn how to build your own computer or PC.
Link: https://www.tomshardware.com
---
Blog.Us.Playstation.com
Sony Interactive Entertainment (SIE) is responsible for the PlayStation brand and family of products, which is recognized as a global leader in interactive and digital entertainment. PlayStation has delivered pioneering products to market since the launch of the first PlayStation in Japan in 1994.
The PlayStation family of products and services includes PlayStation IV, PlayStation VR, PlayStation Store, PlayStation Now and PlayStation Vue. SIE also oversees Worldwide Studios, which is responsible for developing exclusive, excellent games for PlayStation. Headquartered is situated in San Mateo of California.
SIE is a solely maintained secondary of Sony Corporation and has a provincial head office in London and Tokyo.
Link: https://blog.us.playstation.com
CONCLUSION
Well, so we come to the end of the list of world best websites where you can easily get tons of informative articles about various topics like tech news, gadgets, etc. all the link of the respective website are below. Go and check them. I hope you will enjoy it. Thank you.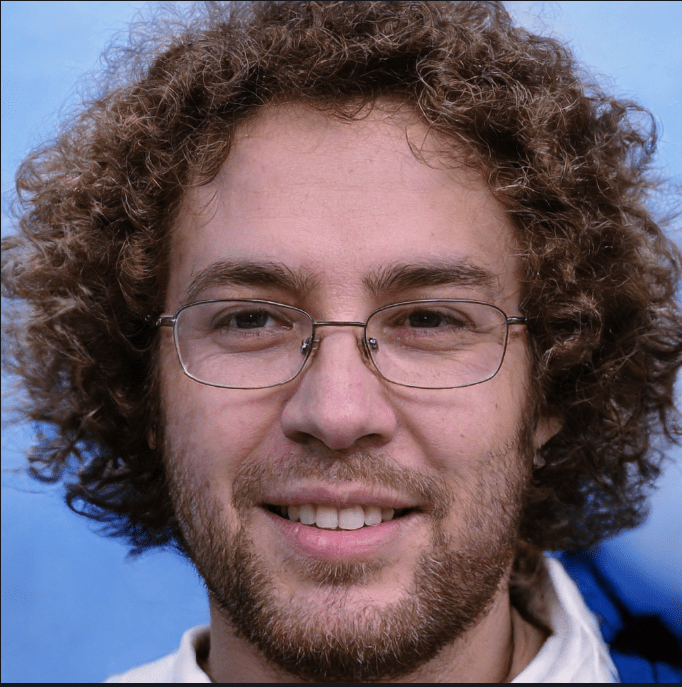 John Scalzi writes books, which, considering where you're reading this, makes perfect sense. He's best known for writing science fiction, including the New York Times bestseller Redshirts, which won the Hugo Award for Best Novel. He also writes non-fiction, on subjects ranging from personal finance to astronomy to film, was the Creative Consultant for the Stargate: Universe television series. He enjoys pie, as should all right thinking people. You can get to his blog by typing the word "Whatever" into Google. No, seriously, try it.