7 Best Practices for Writing Dental Blogs
"Dental writing can be a creative process, but writing dental blogs takes creativity to the next level. Whether you're writing about dentistry or other healthcare topics for practice marketing purposes, writing dental blogs is inherently different than writing other types of articles.
To top it all off, writing dental blogs well takes time and effort. It would be best to account for your unique writing style or niche while crafting relevant content that follows copywriting best practices. This can lead to less time spent on website work and marketing activities, which ultimately benefit your practice most!
Fortunately, there are proven ways to speed up your writing process, so you have more time for tasks that deliver value directly to your bottom line. Here are seven best practices for writing dental blogs to help you on your writing journey.
Utilize writing templates
Writing dental blogs can be very time-consuming, but writing the first draft without preparation is even more time-consuming! Rather than writing full blog posts on a blank document, collecting ideas before writing articles is important. What points do you want to include? What are some statistics or facts related to your topic of interest? How can you address these topics in an engaging, creative manner? Think about it before writing so your writing process becomes much smoother. To save yourself some time, later on, consider creating pre-fabricated writing templates – either for keywords or for entire blog posts. Inserting keyword phrases into prepared blog post templates ensures that writing dental blogs becomes efficient and less time-consuming.
Write for your audience, not search engines
This writing best practice will help you attract more audience members, engage them more effectively and earn links back to your website (which leads to better search engine rankings). When writing dental articles, make sure the writing style is conversational and brings personality or humor to the content. Don't be afraid to inject a little fun into your writing since it's ok if some of the references and jokes are not fully understood by everyone. Like any other type of writing, writing dental blogs shouldn't sound robotic or monotonous. If writing "dental" content in this manner makes you want to read it yourself, then you're writing is on the right track. This writing tip also means writing about topics of interest rather than what you THINK people want to read. If the writing is not compelling or doesn't make you say "wow," then it won't likely do well with your audience either.
Know when (and when not) to create original dental articles
Original writing using creative writing techniques like writing dental blogs can be very time-consuming. Since there are so many great sources for ideas, why is waste time creating new content? Instead, utilize useful information that is already available in places like EzineArticles, Reddit, Quora, and health boards online – be sure to provide links back to your website within the article's resource box. If writing dental blogs is not your strength, check out our blog writing services.
Keep writing dental blogs short and sweet
There are no hard-and-fast rules for writing dental blog post length, but most successful pieces tend to be between 200 and 1,000 words in length. When creating new content, keep word count in mind since longer posts take more time (and subsequently more money) to write while shorter posts can still provide value with fewer words. Interesting titles that capture interest quickly help you get "more bang for your buck" by capturing attention while permitting shorter articles that readers can easily scan through.
Maintain proper dental writing grammar conventions
Even if writing dental articles isn't your specialty, your writing must still be readable and free from poor grammar. Furthermore, writing dental blogs should maintain the same writing style as other content on your site. Hence, writing dental articles that look and feel like other writing on your website improves SEO results by demonstrating consistency! Help yourself out by checking out online writing tools such as Grammarly, which provides a comprehensive report of where you can improve your writing's readability and audience engagement.
Fill key phrases with keywords using writing dental software
Search engine algorithms reward websites that include specific search terms in their writing – even if they are unrelated to the content. This is known as keyword stuffing and may result in lower rankings, so only use this practice sparingly. However, when writing dental blogs, dental software can conceal keyword density (for example, writing dental software like My Article Writer will ensure your writing looks natural). Keywords are often placed at the beginning, end, and middle of key phrases.
Use writing dental guides for inspiration
Writing dental blogs is not always an easy task since you need to produce fresh content regularly without repeating topics or ideas too frequently (which could cause Google to de-index your site). Writing dental guides, such as this one, provides great inspiration when writing new blog posts by demonstrating how similar pieces were created with common writing tips that work! Looking over writing examples in dental articles provides excellent writing exercises that will improve your skills with each pen piece. By writing dental articles, you will become a writing dental articles expert!"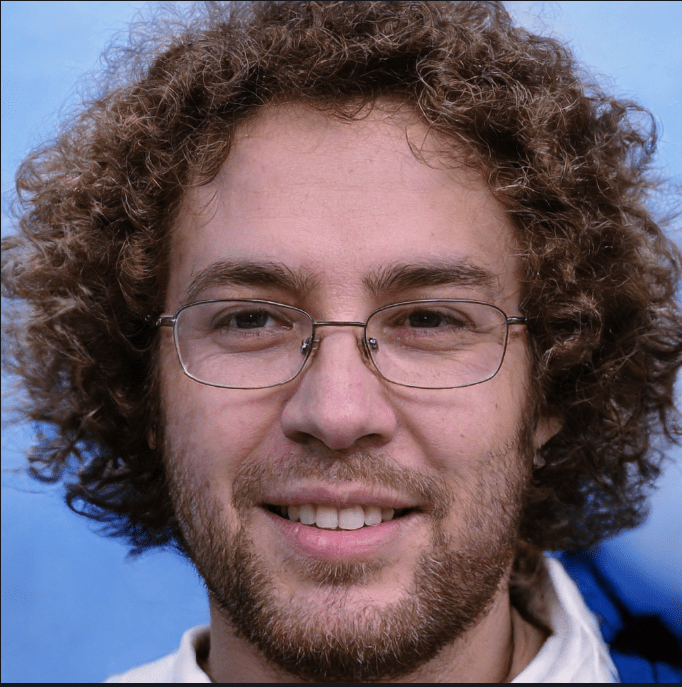 Hello! My name is Lucas, and I am the creator of ursuperb.com. I've been writing about technology for almost 10 years now, and I love talking about tech news, reviews, and tutorials. I'm currently living in San Francisco, CA, and I've been blogging professionally since 2012. I love what I do, and I really enjoy interacting with people online. I believe in creating positive change for humanity, and I try to inspire others to do the same. You can read more about me here.
My favorite thing about Ursuperb is that I'm able to provide useful information to anyone interested in learning more about technology. No matter what kind of tech you use (computer, smartphone, tablet), you will definitely find something interesting to read on Ursuperb. So, let's take a look at some of the topics I cover on Ursuperb:
1) How To Build An Online Business With WordPress
2) How To Make Money On YouTube Using AdSense
3) What Is Google Analytics? And Why Should You Use It?
4) How To Make Your Own Website Design Software For Free