Embed online private text chat on your website
Embed online private text chat on your website
People visit your website for various reasons, maybe because they want to buy, maybe they need assistance with a product or service they already own, or maybe they're just looking around. Regardless of why they're there, you can use live chat to engage with them and provide them with a positive experience.
Should you add live chat to your company's website?
When a site visitor has a query that has to be answered immediately, live chat plugins are frequently used. By giving this choice, you can halt the phones from ringing nonstop and give yourself a chance to overcome minor sales obstacles that may otherwise prevent someone from purchasing from you.
The first concern is whether you'll be able to monitor the live chat stream during business hours. If your website gets a significant number of visitors, it may become a full-time job for one or more individuals. But, for the majority of small businesses, employing a salesman or office manager to monitor and respond to the rare query would suffice.
So, if you want to provide a wonderful customer service experience and close more transactions, and you have someone who can monitor and reply to the messages you receive, adding live chat to your website is a must.
Live chat has a 73% satisfaction rate, whereas email has a 61% satisfaction rate, the phone has a 44% satisfaction rate, and SMS has a 41% happiness rate.
Live chat may help you recover abandoned carts and boost your overall conversion rate throughout your website, especially if you run an online store. You may utilize live chat to support your existing clients, which can help turn your loyal consumers into brand ambassadors.
Let's look at how to embed a free live chat to your WordPress site:
Here are a few of the most popular online chat rooms that you can easily integrate into your website
Chatzy
Chatzy allows users to establish both public and private chat rooms. It gives you a link to that room, which you can easily include in a webpage or email. You can browse your Chatzy room list if you register on the site, making it easier to keep track of your discussions. The site provides several options for tailoring your chat experience to your preferences.
By selecting Start Quick Chat, you can quickly start a chat. You can enter the room after entering your name and subject. You can get a share link by clicking Invite/Share on the left menu bar.
Go to Hosted Rooms on the left menu bar to embed a private chat room on your website. This page explains how to modify your chat room and include the provided code on your website.
Tlk.io
Tlk.io is one of the top chat room sites like Chatzy since it allows you to build an online chat room easily. Tlk.io prompts you to submit a channel name and a nickname as soon as you visit the site. When you click Join, you'll be sent to your private chat room. To include the chat room URL in emails or on your social networking page, copy and paste it into the address bar.
Scroll down the homepage until you see a button that says Get Embed Code to embed Tlk.io into your website. You can name your channel, select a chat room height, and even select a theme with this option. Copy the produced code on the right side of the screen and paste it into your website to instantly create a chat room. Tlk.io's ease of use makes it a viable alternative to Slack for team collaboration.
Dead Simple Chat
To begin using Dead Simple Chat, you must first create an account. The site will then take you to your dashboard, where you will find a shareable link to your chat room and the code to embed it on your website.
Click Chat Rooms on the left menu bar to personalize your chat room. Click Chatroom settings under the chat room of your choosing. You can then customize your chat room's sidebar and background color, as well as its name. After that, click Update Chat Room, then Embed Chat Room to copy and paste the code into your webpage.
Minnit
Minnit, like Dead Simple Chat, demands registration to establish a chat room. Create your chat room in less than a minute after creating your account by going to the Quick Links drop down menu and clicking Create your chat room in less than a minute. Enter a name for your chat room, a description, and whether you want your chat to be secret or public.
Minnit will then start a dialogue with you and ask you which plan you prefer. The free plan allows you to send unlimited messages to 40 people and block specific terms. You'll have additional customization possibilities if you upgrade to one paid plan.
RumbleTalk
If you've ever tried to include a chat room on your website, you may recall ParaChat. RumbleTalk has taken over as the replacement for ParaChat, which has closed. Before establishing a RumbleTalk chat room, you must first create an account.
Go to Design in the top menu bar to personalize your chat room. After that, you may add a background image, modify the color of the text, change the typeface, and even create a skin.
If you wish to make money from your talk, RumbleTalk has options for you. Input your PayPal credentials in the Monetize section of the top menu bar. Rumbletalk also has subscription options that provide you access to more chat seats and rooms.
AtomChat
AtomChat is a must-have chat plugin for job boards that allow users (employers and candidates) to communicate in real-time. Your users can also share documents such as resumes, cover letters, employment letters, and more by installing the AtomChat plugin on your WordPress website. The plugin also has two layouts (docked and embedded) that have a clean and straightforward interface for easy navigation and communication.
Features include:
Real-time text chat, audio, and video chat 

With AtomChat, your users can not only text each other in real-time, but they can also jump on a brief video or phone call for more effective communication.

AtomChat's multilingual interface includes real-time language translation, allowing your users to communicate with one another regardless of language obstacles.
Conclusion
It is unnecessary to use any difficult coding to embed a chat room on your website. In truth, all you have to do is install a widget or copy and paste the code generated by the chat room builder. You'll have a reliable means to communicate with your readers, clients, or staff if you choose one of these solutions from this list of online chat websites.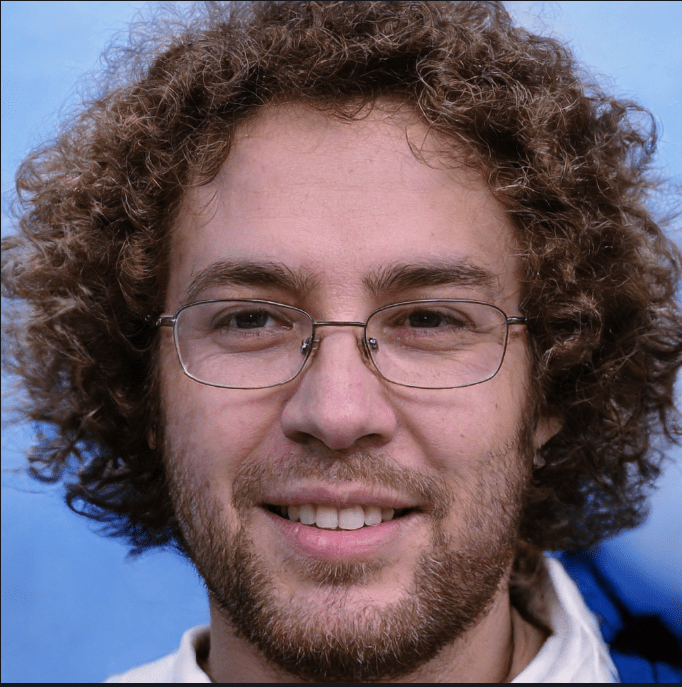 Hello! My name is Lucas, and I am the creator of ursuperb.com. I've been writing about technology for almost 10 years now, and I love talking about tech news, reviews, and tutorials. I'm currently living in San Francisco, CA, and I've been blogging professionally since 2012. I love what I do, and I really enjoy interacting with people online. I believe in creating positive change for humanity, and I try to inspire others to do the same. You can read more about me here.
My favorite thing about Ursuperb is that I'm able to provide useful information to anyone interested in learning more about technology. No matter what kind of tech you use (computer, smartphone, tablet), you will definitely find something interesting to read on Ursuperb. So, let's take a look at some of the topics I cover on Ursuperb:
1) How To Build An Online Business With WordPress
2) How To Make Money On YouTube Using AdSense
3) What Is Google Analytics? And Why Should You Use It?
4) How To Make Your Own Website Design Software For Free