Feedback Widget: Fast Way to Generate Leads and Boost Sales 2022
What are Feedback Widgets?
A widget is a website element that helps quickly display information in specific ways. It is typically a small piece of code with a limited set of functions – similar to a miniature piece of software.
Widgets are very common. You've interacted with a widget if you've ever browsed a website and been greeted by a popup inviting you to sign up for the newsletter or perused a list of the site's most popular blog posts in the sidebar.
Most websites connect a slew of widgets to provide the end-user with more functionality. They contribute to a better overall user experience by ensuring that users have everything they need to interact with the brand at their fingertips.
Types of Feedback Widgets
There are several methods for gathering website feedback. Here are some of the most popular and valuable feedback widgets to look into:
Popup survey
Popup surveys appear in the center as a popup on the website or while sliding towards the bottom. You can configure the popup survey to appear for all or specific groups of visitors based on their interactions with the website. A popup survey, for example, can be triggered after a visitor has spent a certain amount of time on the website or has visited a certain number of pages.
They get triggered at specific events or touchpoints in the website funnel. An exit-intent survey popup when a visitor is about to leave without making a purchase is a good example. Similarly, you can make a satisfaction survey appear immediately after the customer has placed an order on the order confirmation page.
A feedback button is an excellent widget feedback option because it consists of a tab or button on the website that allows visitors to provide unsolicited feedback. A feedback button has the advantage of allowing for unobtrusive feedback collection. When a visitor clicks on it, a survey opens, allowing them to provide feedback on the website page.
Floating feedback buttons move when a visitor scrolls through the website, ensuring that they are always visible. It may result in higher participation rates.
Side tab survey
This feedback widget is a button that appears on the left or right side of the page as the visitor scrolls up and down. It is a non-intrusive method of gathering feedback from visitors. When the visitors click on the side tab, it expands to reveal a survey. You can set where you want your survey to appear.
It is a clutter-free feedback option because it does not take up any space among the other design elements, still, it is clearly visible for visitors to share feedback.
Embed survey
An embedded survey is an in-line survey form embedded directly into a web page. It is possible to use this survey with the best website feedback widget without coding; obtain a code from survey software and paste it into your website's HTML to run the survey. The advantage of this type of survey is that it increases the likelihood of the visitors responding to the survey as they can see the first survey question without clicking on a feedback button. To boost response rates even further, you can create a short website survey that visitors can complete with a button.
Benefits of Using a Feedback Widget
Here are a few advantages of using the feedback widget to collect customer feedback:
Build more trust
You can tell your audience that you care and their feedback is valuable. It contributes significantly to the trustworthiness of your brand.
Creating a customer-centric and captivating website is essential for eCommerce businesses like online stores. Feedback widget tools allow customers to contact you with a single click.
Moreover, you can set real time notifications to get informed about the feedback so that you can give a prompt and active response to your customer's queries. This will demonstrate that you value them. In this way, a feedback widget can help you win customer loyalty and attract repurchases. Remember, returning customers contribute to brand value.
Gather more data
To succeed in business, you need as much information as possible from your customers about their insights regarding the experience you provide them. It all comes down to meeting the needs of the customers.
The more attentive you are to your customer's needs, the more trust you earn. Feedback widgets on your website are the best way to learn more about your customers' needs and fulfill them.
Receiving negative feedback on your products and services can help you fine-tune and optimize your website for better performance. It enables the customers to contact you directly and provide feedback instead of posting reviews online
The feedback widget helps you connect with your customers.
Feedback aids sales.
Assume a user clicks on a no-longer-active sign-up or discount button. Without the feedback button, the customer would most likely leave.
You can make it easier for the customer to contact you by using the feedback button. In this way, you are lowering the barrier for customers to contact you.
Customers will be more frustrated if they do not find a way like a website widget to share their feedback. You may lose a lot of leads and sales, which is something that businesses despise.
Furthermore, feedback is an essential part of your sales funnel, and it serves the purpose of making the process as simple as possible.
Gather quick feedback.
A customer-focused website provides easy access to feedback. Switching tabs to get feedback or recommendations can be a time-consuming process. In this case, feedback widgets provide the necessary assistance by reducing the users' time and effort. A fantastic feedback widget survey can be highly beneficial. You can use the feedback button to get customer feedback if you are a product, service, or e-commerce.
Ways to Setup a Lead Generation With a Feedback Widget
Create a website widget.
When you log into your account, you will get three options for creating a questionnaire. Choose "Widget for a website" and enter the widget's title shown to respondents. You should give it a catchy title that will entice users to interact with it. Once you've decided on a name, proceed to the creation tool.
The following step is to create the content that visitors will see on the website. You can include a photo, a link, or even a video. You can either request contact information from respondents or provide them with your contact information (or both). Giving the prospect the phone number and email address of a specific employee is a good idea. Incorporating a photograph of an expert or a salesperson boosts credibility.
Design the widget.
Then you can design a unique skin for your widget. Choose colors that complement the website's design so that the box does not detract from the user experience.
Change the settings of the widget.
The next tab contains various widget options. You can change the widget's size, position, and actions.
Gather results.
When you've created the ideal widget, move on to the final step: putting it on a website. You will get the code, which you must install on the pages where you want it to appear. Then you can specify the conditions that must be met for the box to be displayed. You can create multiple sets of rules and combine them.
Conclusion
The feedback widget is a low-cost alternative to popup forms for generating quality leads and gathering customer feedback. It allows you to personalize your messages based on website visitors' behavior. Furthermore, you can automatically route queries to people who can respond to them.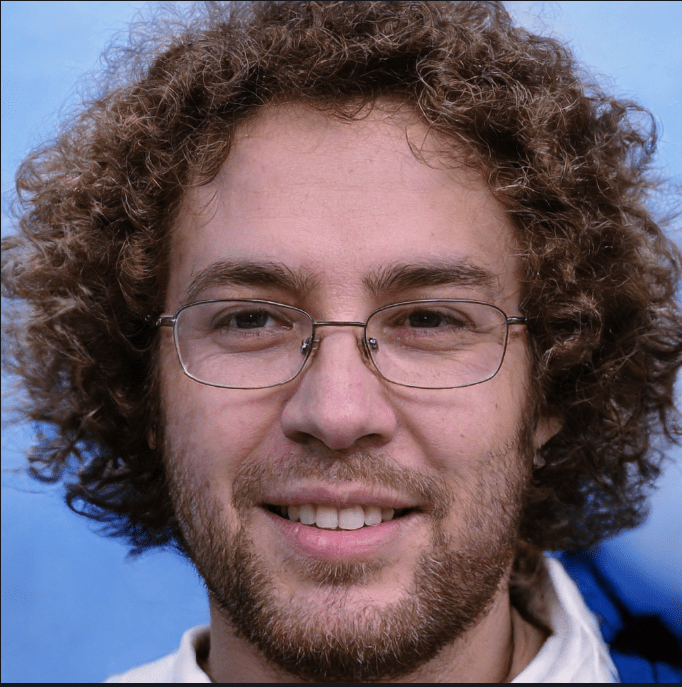 Hello! My name is Lucas, and I am the creator of ursuperb.com. I've been writing about technology for almost 10 years now, and I love talking about tech news, reviews, and tutorials. I'm currently living in San Francisco, CA, and I've been blogging professionally since 2012. I love what I do, and I really enjoy interacting with people online. I believe in creating positive change for humanity, and I try to inspire others to do the same. You can read more about me here.
My favorite thing about Ursuperb is that I'm able to provide useful information to anyone interested in learning more about technology. No matter what kind of tech you use (computer, smartphone, tablet), you will definitely find something interesting to read on Ursuperb. So, let's take a look at some of the topics I cover on Ursuperb:
1) How To Build An Online Business With WordPress
2) How To Make Money On YouTube Using AdSense
3) What Is Google Analytics? And Why Should You Use It?
4) How To Make Your Own Website Design Software For Free