How To Make A Intro Video – A Smart 5 Step Guide Is All You Need To Know
Intros are a powerful tool for content creators to convey the essence of their videos in the first few seconds. With no dearth of content options, the viewers are on a constant lookout for better videos.
Content creators must leverage intro maker tools to create poignant intros that will leave the viewer wishing for more.
Preparing to Create an Intro
Before you get down to the intro creation, there are a few things that you need to decide. These will help you bring to life the intro that you had envisioned.
Length of Intro
Ideally, an intro should be lesser than 30 seconds. Depending on your video genre, study some of the most popular YouTube videos and observe the intro length. That way, you will get an idea of the ideal intro length for your industry domain.
Type of Intro Creation
Once you decide on the length, you must take a call on whether you want to build the intro from scratch or make a pre-defined animated explainer videos. Alternatively, you can use an intro template and modify it to create an intro. The choice of intro creation method will dictate your choice of intro creation tool.
There are several video editing tools available, and most of them have similar features. InVideo is one of the best options for those who want an intuitive intro-making tool.
Creating an Intro by Choosing A Template
To use Invideo's library of templates to create your intro, you need to log in to the tool with your credentials and get started on your journey. From the templates section, go to the ones under the Intro category and make your pick. Spend time in deciding the template as this will play a crucial role in the overall look of your intro.
Once you select the template of your choice, you will be taken to a workspace to create the intro. InVideo's media library will give you access to all the special effects or animations that you may want to use. The tool also allows you the luxury of perfectly adjusting the timing of each element placement. Here is a step-by-step guide to using the tool to create intros.
Step 1: Add Your Brand Logo to The Intro
If you intend to use the intro in your brand videos, you must add the logo and relevant tagline. Ensure that you have the brand logo saved in the device where you are performing the editing. Then, upload the brand logo to the workspace. Align it along the editing grid and place it such that it is the central focus of your intro video.
Step 2: Pick Your Brand Colors
Understand that one of the primary reasons for having an intro video is to establish a brand identity. That is why you must pay special attention to ensure that your video reflects the brand's colors. After selecting a template, you can go to its properties and alter the palette to suit your brand.
Step 3: Choose Your Font
Most established businesses have some definite fonts that they use repeatedly. InVideo allows you a wide range of font options, and you are likely to find your preferred font in the list.
Step 4: Decide on the Music
Video caters to the audio and visual senses of an individual and is the preferred form of digital content. While creating an intro, you can upload your music or choose from InVideo's large music library. If you have a particular song or instrumental music in all your videos, people will start to relate it to your brand. Such an act will work in favor of your marketing endeavors.
Step 5: Preview and Save Your Intro
After you have made the necessary customizations, preview your video to confirm if you are satisfied with your work. Post that, you can export the file and download it in a format that is the most convenient for you.
Creating an Intro from Scratch
The above method allows you to come up with a high-quality intro in a matter of minutes. However, if your digital marketing initiatives are extremely important to your brand, you may not be eager to take the shorter route. In such cases, for the best results, we recommend that you use the InVideo tool to build an intro from scratch.
The initial stage remains constant, and you need to log in to InVideo with your credentials. However, this time you need to choose a blank template.
Step 1: Leverage Special Effects
While creating intros, abstract screen effects are the ideal bet. These fill up the entire screen and help in setting the mood for the actual video. Depending on the type of video content that you intend to create, you can use prop effects.
This helps add context and meaning to your videos, and you can alter their size depending on the video needs. With a tool like InVideo, you can alter the color of any special effects to accommodate your brand colors.
Step 2: Try Transition Effects
If your intro video has multiple scenes, transition effects are a good idea. InVideo allows you access to several transition effects. By spending time on the tool, you will identify the transitions that are in alignment with your intro theme and then choose one that works the best for you.
Step 3: Experiment with Motion Effects
InVideo is an advanced video editing tool that allows you to multimove the objects in your frame. Such movements happen in a streamlined manner and give a professional touch to your intro videos. The curved tool allows you another object effect where the objects in your frame maneuver in a curved path. After you upload your image or video, InVideo gives you the luxury of playing with the creative outcome of your video.
Step 4: Decide on the Object Effects
After you have settled on the things that you want in your frame, you decide how they enter and leave the scene. That is where object effects come into the picture. InVideo allows you to try your hands at the latest object effects and create original intro content.
Step 5: Prepare the Intro and Export It
Once you have a clear picture of all the effects that go to your video, the next step is assembling all of them and watching the preview. After you are satisfied with the preview, you can export and download the intro file.
Irrespective of your personal preference, creating an intro with InVideo is a simple five-step process. The intuitive interface of the tool ensures it is simple to navigate your way around it. The simplicity of access combined with the advanced features makes InVideo one of the best intro creation tools of modern times.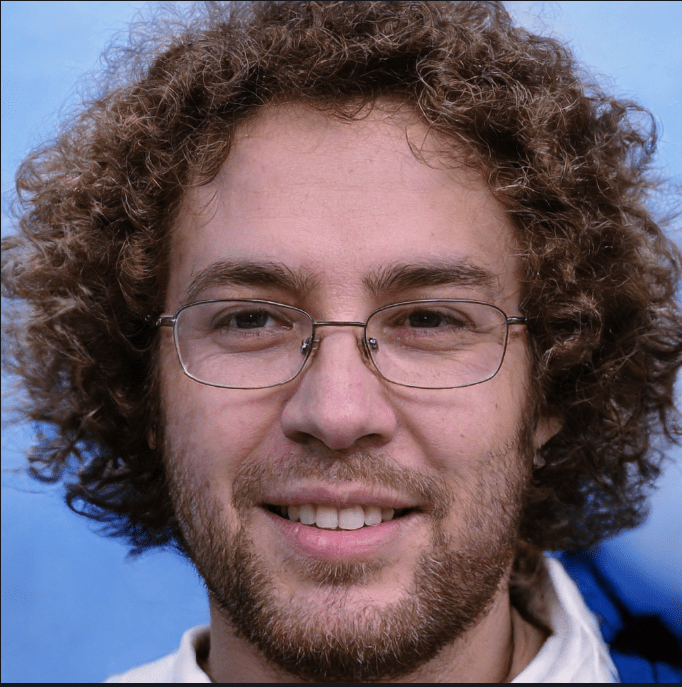 John Scalzi writes books, which, considering where you're reading this, makes perfect sense. He's best known for writing science fiction, including the New York Times bestseller Redshirts, which won the Hugo Award for Best Novel. He also writes non-fiction, on subjects ranging from personal finance to astronomy to film, was the Creative Consultant for the Stargate: Universe television series. He enjoys pie, as should all right thinking people. You can get to his blog by typing the word "Whatever" into Google. No, seriously, try it.