How to Avoid a Criminal Identity Theft?
According to the Federal Trade Commission (FTC), identity theft more than doubled in 2020. It has certainly become a hot topic among regulators and consumers alike. Federal and state organizations and law enforcement agencies face the mammoth task of tackling the surging wave of criminals that are after their citizen's identities. And consumers are desperately attempting to protect themselves from the overwhelming amount of cyber threats that have erupted with their digital transition.
So, taking a moment to understand the many facets of identity theft is essential in the digital environment we live in today. And in this article, we're going to take you through criminal identity theft—one of the lesser-known threats that's been silently wreaking havoc for a growing number of citizens.
What is criminal identity theft?
There are many ways a criminal could use your personal identifiable information (PII) for their advantage. They can use it to access your bank accounts, take out a loan, file a tax return, submit a medical insurance claim, or create a fake dating profile and lure in victims. They could also use your personal information and identify themselves with your details when arrested by the police. This is what's typically called criminal identity theft.
Now, the repercussions of these crimes might take a while to materialize compared to some of the other thefts. If you face a financial scam, for instance, you'll likely find out within a few days or weeks. A bill for an unfamiliar payment or an unknown purchase appearing on your bank statement could quickly raise a red flag. But the consequences of criminal identity theft are fairly different. For example, you might excel at job interviews but won't hear back from recruiters. Or landlords might suddenly refuse to rent out their properties to you. The issue could be with your background check, where an unknown arrest record or criminal charge keeps turning up under your name.
Criminal identity theft could leave you with dire outcomes. When your records get added to a state or national criminal database, you could end up facing the same debilitating consequences a real criminal could encounter in society. It could affect your chances of getting a job, obtaining a loan, or even developing healthy relationships. And if the criminal later evades the police, it could even get you into trouble with law enforcement. And these repercussions could carry long into the future and are often hard to reverse.
What data can put you at risk?
So, what type of data can place you at risk of criminal identity theft? All your personal identifiable information could compromise your safety if they reach the hands of someone with malicious intent. These can include your name, driver's license, Social Security number, date of birth, or any type of photo identification.
A criminal could use various strategies to get hold of this data. Sometimes, it's a third-party hacking or physical theft of your confidential documents. Other times, it could be a targeted attack on you using malware or phishing.
Tackling criminal identity theft
Evading criminal identity theft is not easy. But it's achievable with a few deliberate steps.
1. Understand the risks
Before you take any preventative measures, understanding the risks involved is essential. Information is key in the battle against any form of theft. The internet is full of resources that can give you access to the latest developments, news stories, trends, research, and advice on various types of identity threats. So, equip yourself with up-to-date and credible information and gear up to make informed decisions to protect your identity.
2. Keep your PII safe and secure
Protecting your identifiable data is a priority to avoid all types of identity theft. Avoid sharing them with others without a justifiable reason. Keep government-issued IDs safe together with any copies. Even documents like your bank statements and credit reports could compromise your safety. So, it's essential to protect both digital and paper data with equal care. Use passwords to protect devices, files, and accounts that may contain personal information. Guard against security threats such as malware attacks by adopting strong data security measures.
3. Sign up for an identity theft protection service
An identity theft protection service could monitor threats to your identity and alert you of suspicious activities. Some of them may even include identity recovery and restoration services in case you face a theft. They could also offer compensation and coverage of legal fees, depending on the impact. Of course, these services typically require a monthly or annual subscription. But they are an excellent option to help you guard against criminal identity theft.
4. Inform the Federal Trade Commission (FTC)
If you face any suspicious incidents that indicate your identity is stolen, immediately inform the FTC. You can directly contact them on their hotline or file an online report on their website giving out details of the incident. The FTC will then generate an Identity Theft Report, which will be useful when dealing with other organizations regarding the incident. They will also provide you with a personal recovery plan and could guide you through the essential steps you would need to follow.
5. Contact your law enforcement agency
You also need to contact your local law enforcement agency and lodge a complaint with supporting documents where available. Make sure you take a government-issued ID and the Identity Theft Report issued by the FTC. Be prepared to provide sufficient evidence to help law enforcement officers to track and uncover the culprit.
Although relatively less frequent, criminal identity theft can expose you to significant risks with the potential to upend your life. The severe consequences it could bring upon a victim make it a critical threat you would need to avoid. So, act responsibly when handling your data and practice caution in terms of how, why, when, and with whom you share them. Adopt strong security measures and regularly track any threats to your identity.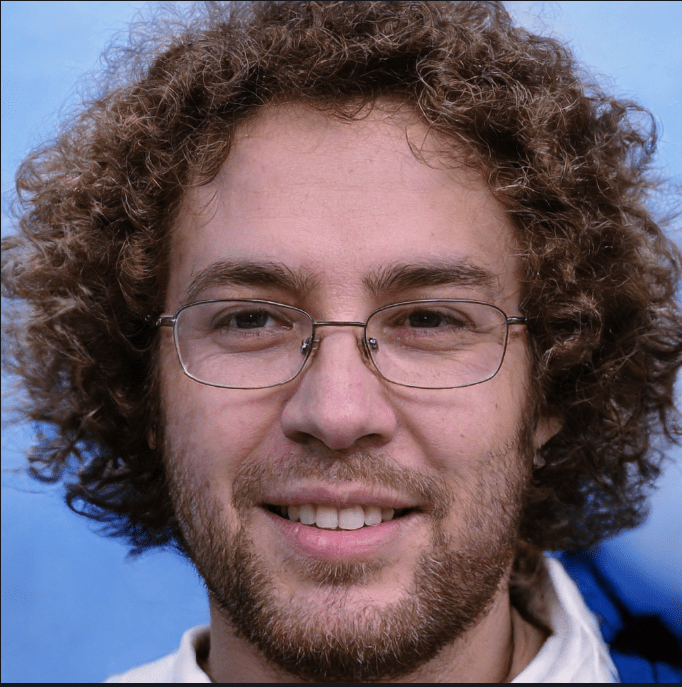 Hello! My name is Lucas, and I am the creator of ursuperb.com. I've been writing about technology for almost 10 years now, and I love talking about tech news, reviews, and tutorials. I'm currently living in San Francisco, CA, and I've been blogging professionally since 2012. I love what I do, and I really enjoy interacting with people online. I believe in creating positive change for humanity, and I try to inspire others to do the same. You can read more about me here.
My favorite thing about Ursuperb is that I'm able to provide useful information to anyone interested in learning more about technology. No matter what kind of tech you use (computer, smartphone, tablet), you will definitely find something interesting to read on Ursuperb. So, let's take a look at some of the topics I cover on Ursuperb:
1) How To Build An Online Business With WordPress
2) How To Make Money On YouTube Using AdSense
3) What Is Google Analytics? And Why Should You Use It?
4) How To Make Your Own Website Design Software For Free