How to Fix No Apn Specified on Device ?
Short Notes:
The no apn specified on the device error is a common problem on many different android phones. The main reason why this error message appears is when the phone is not connected to a apn settings fall in some complex category of wireless networking. We think understanding that is not everyone's cup of tea. But we will make sure that you can find your apn and modify it at: go to settings cellular cellular data options cellular networks or settings mobile data networks iphone, android phones and tablets can be connected to. …
Ever got that annoying message while trying to use DATA package: "NO APN SPECIFIED" or "COULD NOT ACTIVATE CELLULAR DATA NETWORK"?
Many Android users are familiar with this infamous pop-up.
And you may also know that it leads to disconnection from the internet.
So, today we will try to get a detailed solution to this problem.
The No APN specified on the device error is a common problem found on many different Android phones. There are a number of different reasons why this problem can occur, but the solution can often be found within a few minutes. The main reason why this error message appears is when the phone is not connected to a cellular service, and in this article we will look at how to fix this problem.
So, let's begin.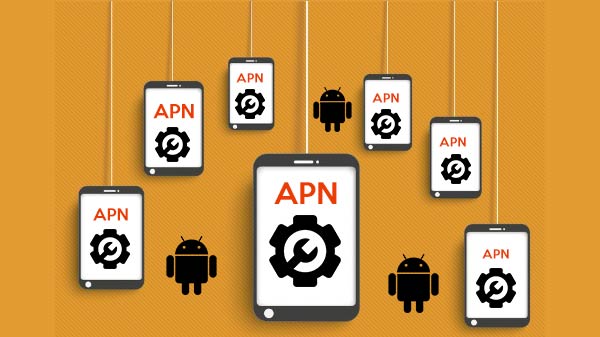 What Is an APN?
AN APN stands for Access Point Name.
An APN is basically settings required for your connection between the mobile network and global internet. It is a common gateway used in modern GSM, GPRS, 2G, 3G, 4G CSMA/CDs. So basically to access DATA connection on your mobile device you need to have an APN number. Your service provider carrier will check if your device can be given a network connection at an instance. It also determines what kind of network will be used and other security methods. So, this is how APN helps you to connect to wireless services.
When you ask for wireless data connection, your request is directed to your Carrier provider. It checks your APN settings and generates a new IP address and makes your separate gateway connection. Now if you don't know IP (Internet Protocol) is a 32-bit unique identification number used to specify your device exclusively among billions of other devices on the Internet. An IP address determines your identity on the internet. We may include a detailed discussion about IP in some other article. But here let's continue about APN.
What Is No Apn Error:
Now once we have seen what exactly APN is, let's move forward to what is that irritating "NO APN SPECIFIED" error means. So, as we can judge right from appearance it suggests that your device couldn't specify the correct APN settings. So, how actually did the happen? Is it the result of some random clicks by a dumb kid or there are some conflicts in your mobile device or carrier services? Well, you don't really need to bother too much.
As APN settings fall in some complex category of WIRELESS NETWORKING. Hence we think understanding that is not everyone's cup of tea. But we will make sure that you get it easily. So, let's first understand different APN settings:
APN: This field contains the name of your APN, typically 'BSNLNET', 'BSNL', 'AIRTEL', 'JIO', etc.
APN TYPE: This field has different options like Generic, MMS, wap, supl.
MMSC: MMSC (Multimedia Messaging Service) is specified for MMS services.
PROXY: This option is provided by some providers to set up proxy connections.
Typically all these options are auto-configured. So, when you insert your SIM card and activate it these options will be automatically selected. But sometimes you can change those as per your needs. Particularly, when you are on a trip where ROAMING CHARGES may apply. In our case when you see "NO APN SPECIFIED" error.
How to Fix No APN Specified Error:
So, finally, we have preceded the last step. If you ever got such an error you should try the solutions listed below. If that doesn't work then you should contact your carrier provider immediately. As some carriers don't permit their users to modify the APNs manually.
Android fix:
EASIEST OPTION:
Enable Airplane mode or restart your device.
Go to settings Mobile networks Access Point Name
Click at the top right corner
Reset it to default
Now click and start DATA CONNECTION and check if it works properly.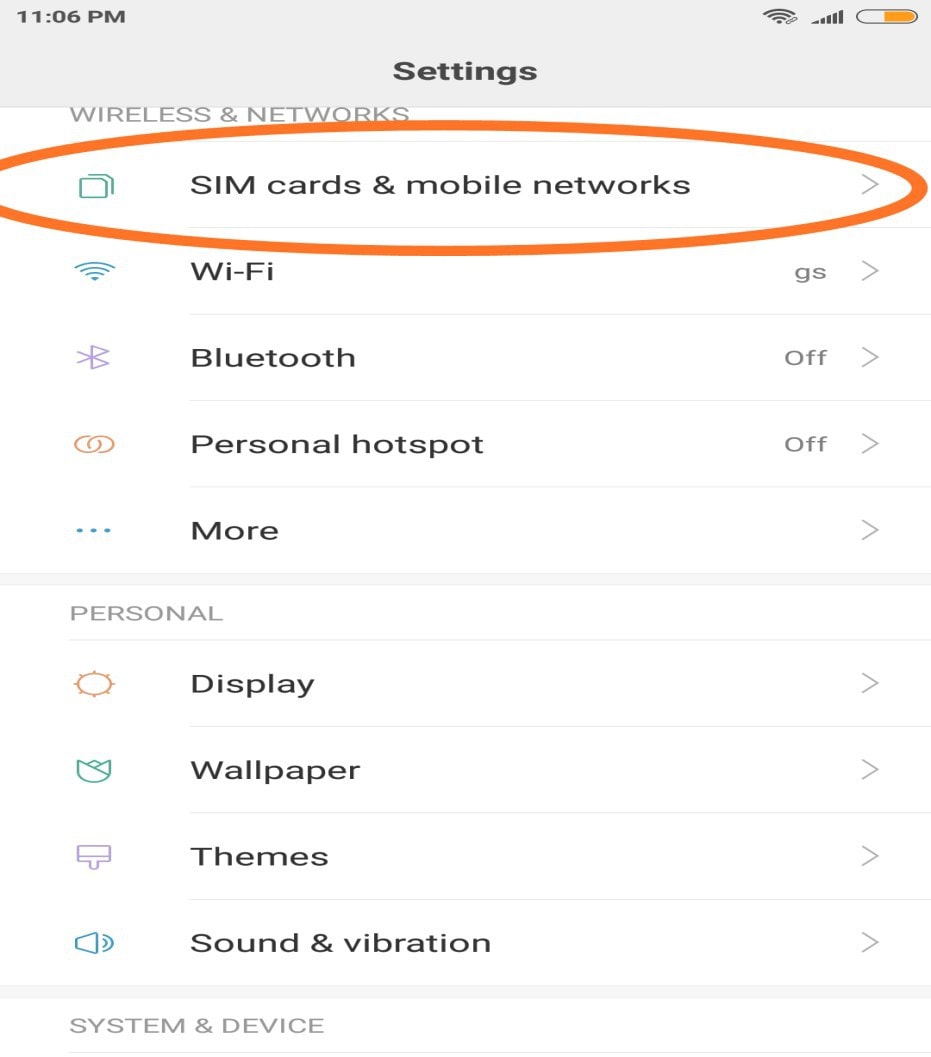 Creating new APN:
You can look for it at SETTINGS WIRELESS & NETWORKS or SETTINGS CELLULAR NETWORKS
Go to settings Mobile networks Access Point Name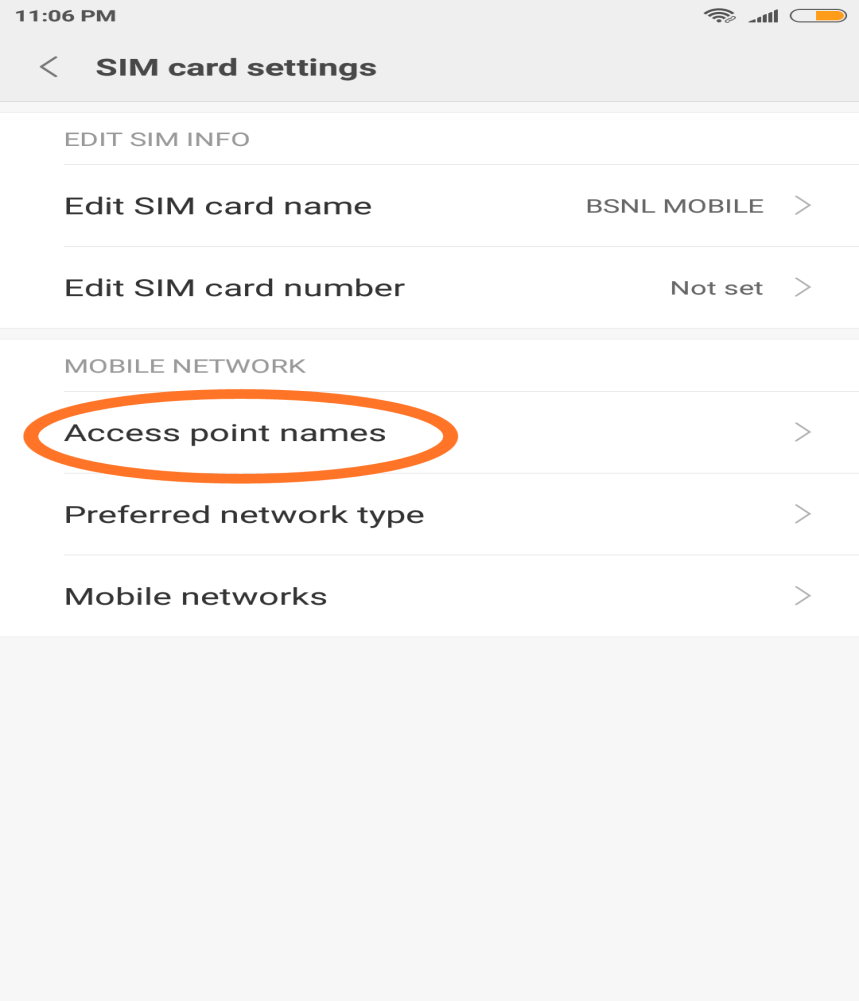 Click on the '+' sign near the bottom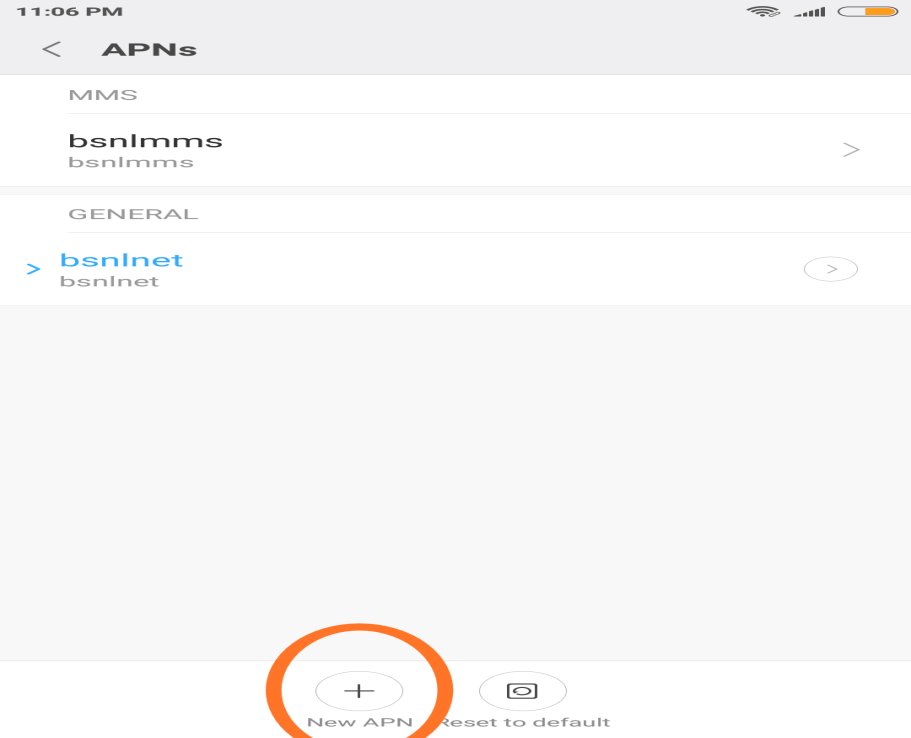 Select New Access point
Find details provided as per your carrier on Google
Enter each detail properly.
Look for more option at the bottom
Select save APN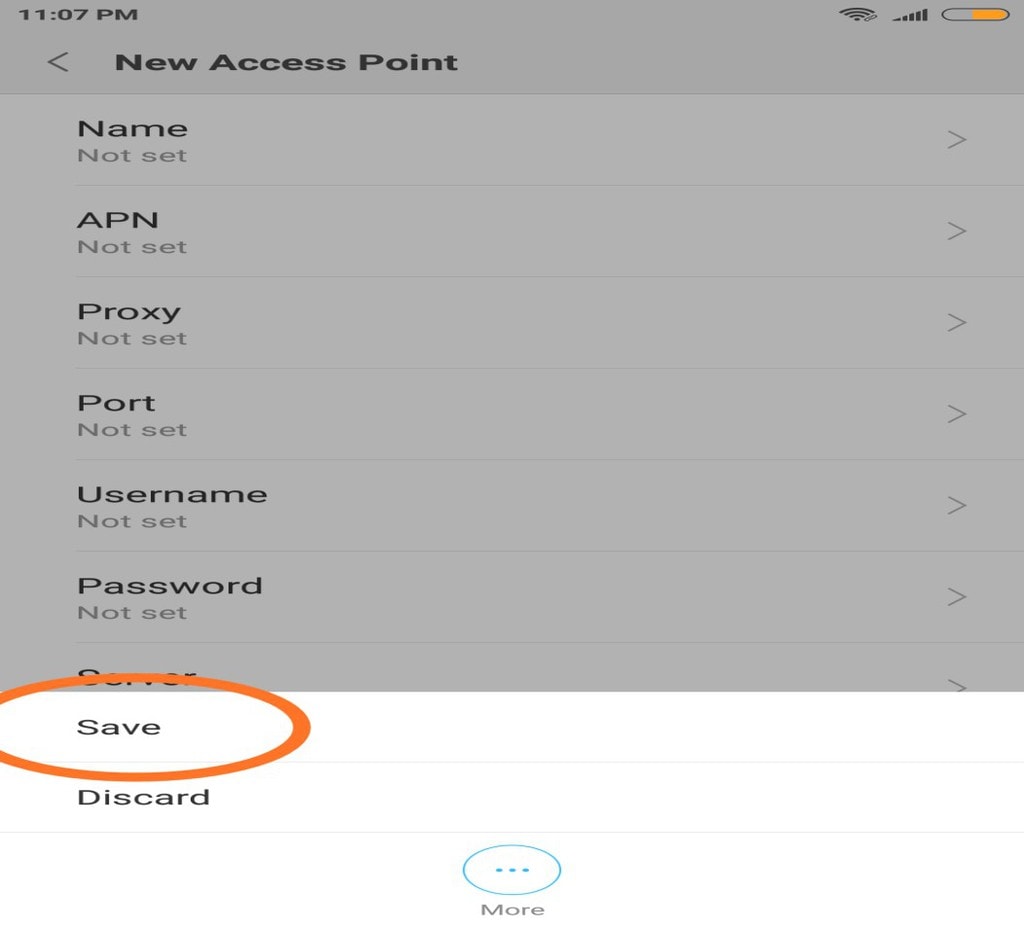 Editing existing APN:
Switch off your device and remove the SIM card. Now insert it back again and switch your device on. Doing this you will set your carrier settings to default.
Search for your carrier's APN settings on Google. Note down Access Point Name and all other settings as per your AREA.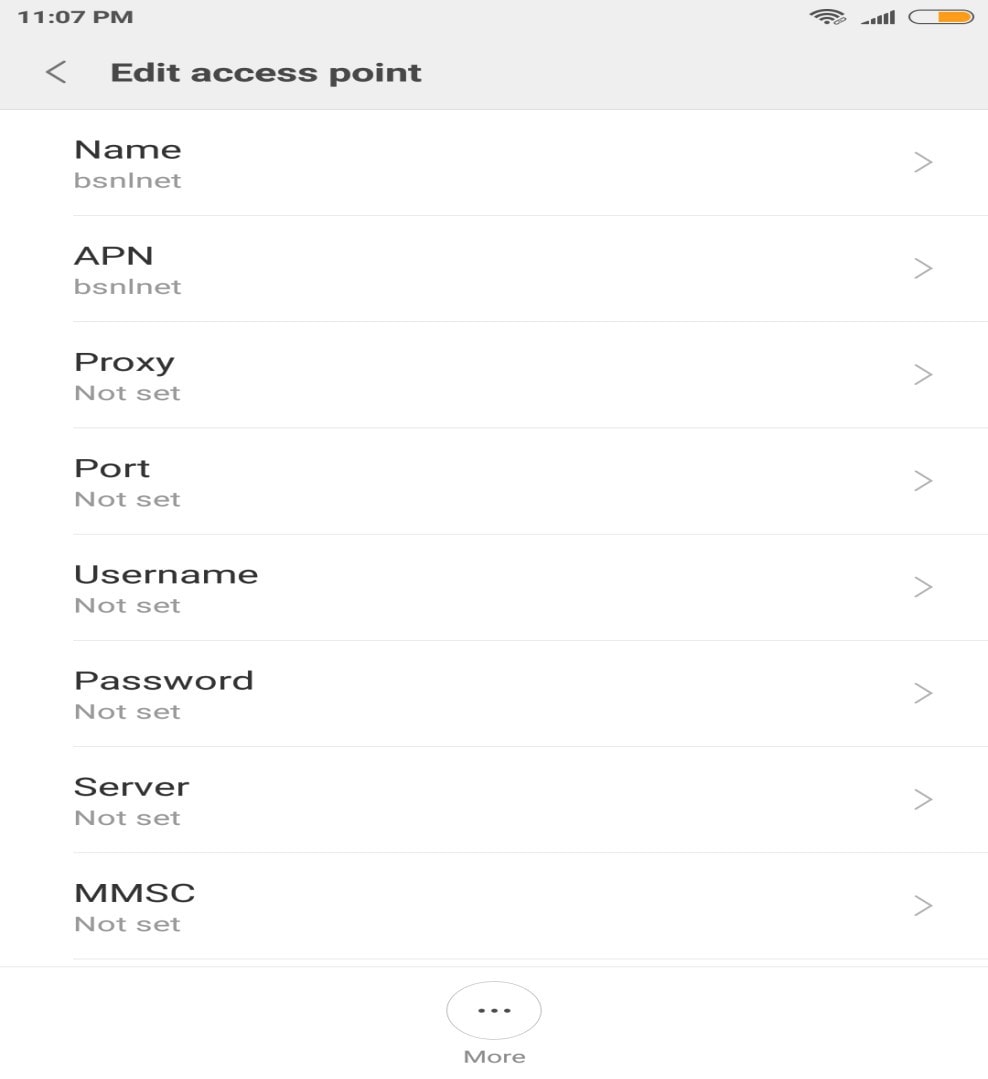 Now go to settings and update your current APN settings to those you noted from the Internet.
Reboot your device and check for the data connection.
If none of these works, try switching your device to factory reset mode.
Please note that doing a factory reset will erase all your saved data and information and hard boot your device. So, you need to backup all your important data as it might be lost.
iPhone Or iPad fix:
You can find your APN and modify it at:
Go to Settings Cellular Cellular data options Cellular Networks
Or Settings Mobile data networks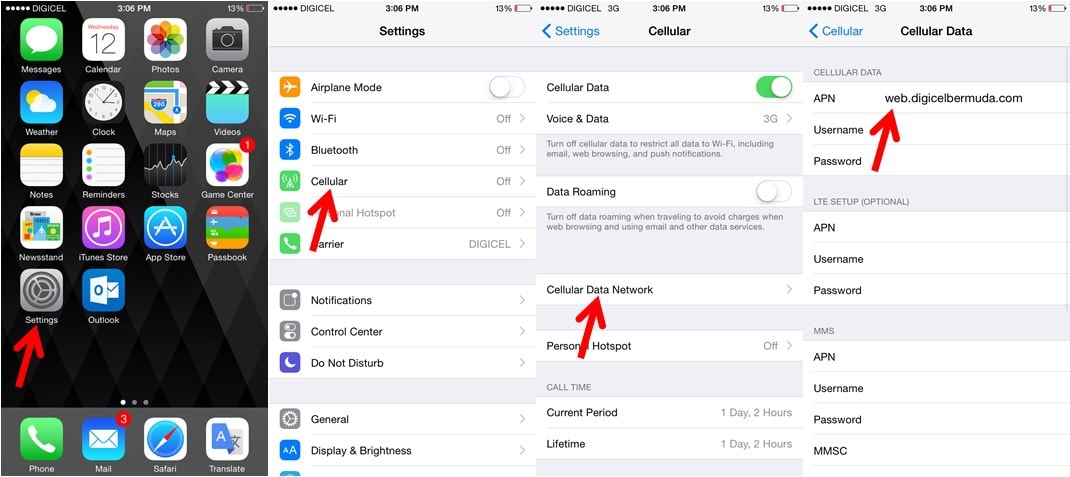 iphone, android phones and tablets can be connected to the internet in many ways: via wireless network, cellular network, wifi hotspot and bluetooth. each of these methods has different requirements and different settings that need to be configured on the device. this article explains how to fix the issue of "no apn specified on device" on the following devices: iphone, ipad and android phones and tablets.
So, this was all from our side.
Hopefully, you found it helpful.
Thanks for scrolling.
Meet you again somewhere.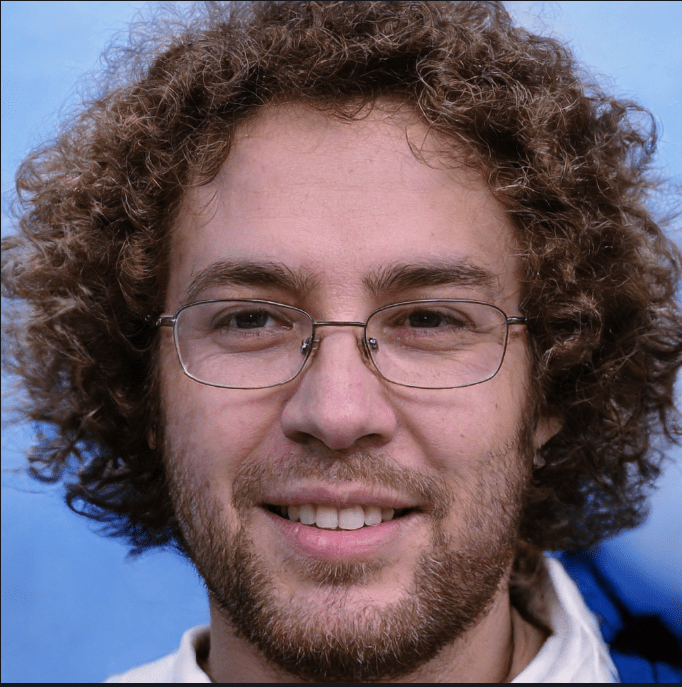 Hello! My name is Lucas, and I am the creator of ursuperb.com. I've been writing about technology for almost 10 years now, and I love talking about tech news, reviews, and tutorials. I'm currently living in San Francisco, CA, and I've been blogging professionally since 2012. I love what I do, and I really enjoy interacting with people online. I believe in creating positive change for humanity, and I try to inspire others to do the same. You can read more about me here.
My favorite thing about Ursuperb is that I'm able to provide useful information to anyone interested in learning more about technology. No matter what kind of tech you use (computer, smartphone, tablet), you will definitely find something interesting to read on Ursuperb. So, let's take a look at some of the topics I cover on Ursuperb:
1) How To Build An Online Business With WordPress
2) How To Make Money On YouTube Using AdSense
3) What Is Google Analytics? And Why Should You Use It?
4) How To Make Your Own Website Design Software For Free