How to Rephrase a Content to Make It Plagiarism Free | Top 5 Tools to Use For
How to rephrase a content to make it plagiarism free | top 5 tools to use for.
Writing is an interesting job. But generating unique content and bringing beauty in the lines is a little tricky.
While rephrasing the article, it is necessary to make it free of plagiarism to avoid penalization on search engines.
Paraphrasing tools are best in this term as they can spin the data easily and make it unique and striking for a reader.
These AI-based tools can rewrite a single article into different forms.
Before going deep, readers must have an idea about paraphrasers. So, let's discuss it first.
What exactly are paraphrasing tools?
Paraphrasing tools rewrite your content in a distinctive, appealing, and attractive manner. While writing about the same topic multiple times, it's easy to fall into the trap of self-plagiarism.
Paraphrasing tools are also known as a content spinner, sentence rephraser, or article rewriter. These tools replace the words with their best synonyms and alter sentence structure and expression to engage them.
Paraphrasing tools recreate your sentence or article assist you in finding new methods to present your material and make it distinctive.
With few clicks, you can complete this whole work and generate exclusive content to publish on your site or to provide to others.
You will make your writings readable and more understandable to produce a positive impression on readers.
There is a possibility that you can reuse your sentences. It isn't easy to review and extract all of the words that you have previously used.
Doing this task manually will consume so much time and will become an obstacle to your productivity. Paraphraser can help you tackle this difficulty efficiently.
It will create an exclusive and unique copy of the original writing for you, after which you don't have to be concerned about phrase recurrence in your work. And this process will take place in a matter of seconds.
All you have to do for this is choose a tool that will work well for your task. As you know, there are so many tools available online, extracting the best from them has become challenging.
How does paraphrasing tools work?
To avoid plagiarism, a paraphrasing tool simply takes the source information and rewrites it. This tool preserves the original concept and meaning of the source material but changes the structure of the sentences.
Artificial Intelligence (AI) or automatic dynamic text processing with unique algorithms is what some paraphrasing tools employ to rewrite phrases, expressions, and entire sentences. They as well detect and remove plagiarism as well as interchange inflectional forms.
This paraphrasing tool operates as a translator, all you'd have to do is type or paste the text you want to rephrase, and the program will take care of the rest.
The following are some of the most common uses for a paraphrasing tool:
To escape Google's penalties for plagiarised content, make sure your content is unique when attracting more quality web traffic.
When developing material for SEO/SEM (search engine optimization or search engine marketing).
When you're a freelancer or blog writer, you have to produce a lot of content in a short amount of time.
Here is a list of few great paraphrasing tools to help you so that you don't have to waste your time searching for one.
Prepostseo paraphrasing tool: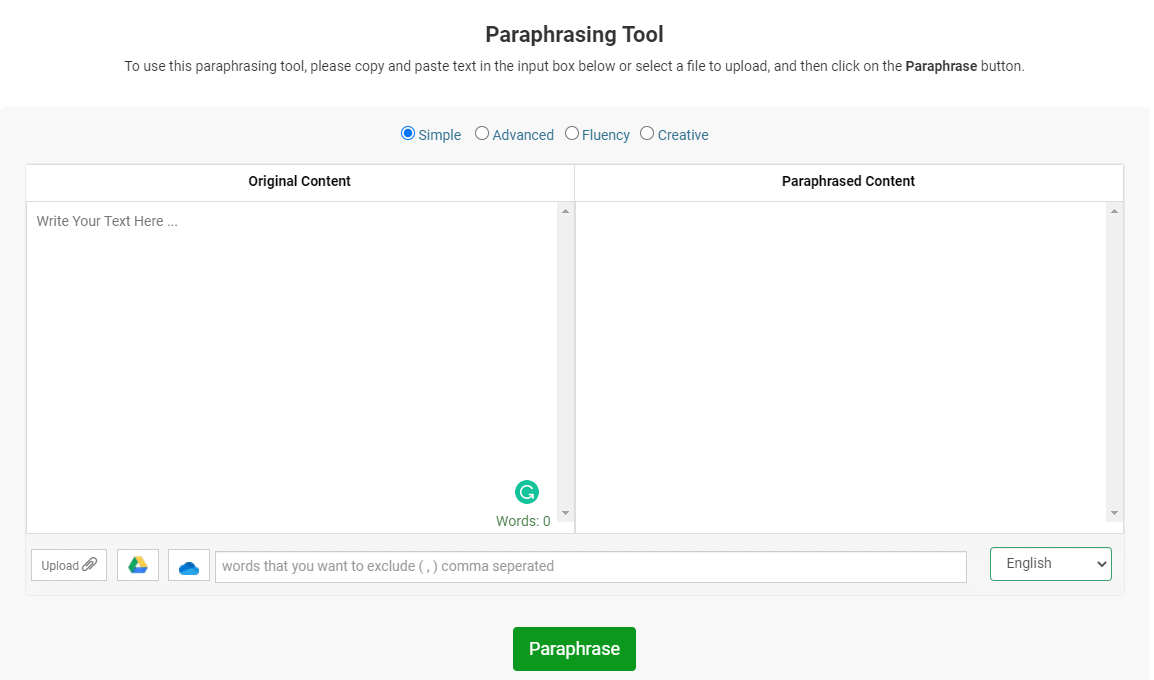 This tool is AI-based, which gives you accurate results in no time. There are many amazing features of this tool.
Features:
It has four separate working modes,
Simple
Advanced
Fluency
Creative
You will be provided with SEO-optimized or SEO-friendly content that will aid in the advancement of your SEO strategy.
Not only it paraphrases, but it also removes plagiarism from your work, making it 100% unmatched.
It doesn't require any registration and is completely free to use.
It can rephrase an extended article efficiently.
This tool improves the readability of the content as you get a much clearer and better version of it.
It adds value to your content, making it more informative and attractive.
It is quite simple to use, needs extraordinary skills to get benefit from it.
You can easily upload from your computer's hard drive, Google Drive, or the cloud.
You can copy-paste or type the text you want to rewrite.
In the end, select the mode from 4, which were mentioned above.
After doing this, all hit the "Paraphrase" button.
You can easily share your rewritten file with others via Facebook, Twitter, and LinkedIn.
This tool allows you to check for plagiarism and grammar.
You can also summarise the information and download the file.
You can check this paraphraser here: https://www.prepostseo.com/paraphrasing-tool
Rephrase.info: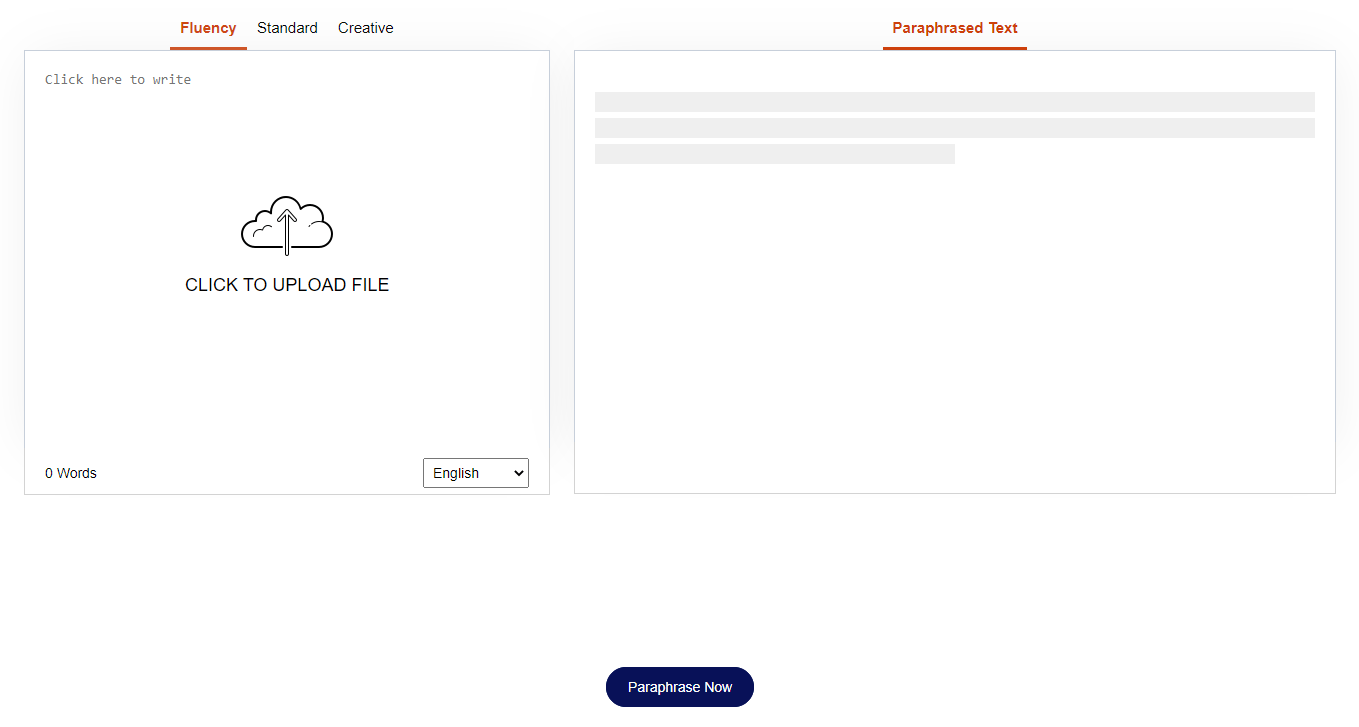 You must have heard about this tool before as this is one of the wonderful paraphrasers we have online. This gives you great results with accuracy and comprehensiveness.
Let's discuss the features of this tool:
Features:
There are three modes in this tool:
Fluency
Standard
Creative.
To provide you with effective results, Re.info is powered by AI technology.
It's a paraphrasing tool that can paraphrase an infinite amount of words using semantic paraphrasing.
It works by restating sentences and deleting any plagiarised content from your content.
Unlike other paraphrasers, Re.info is more accurate and produces precise outcomes from the provided information.
It removes extraneous information and just keeps the vital parts while paraphrasing it.
Anyone can use this tool for free.
It protects and secures your information.
This is also a user-friendly tool.
You have three choices: type the content, upload a file from a PC, or copy and paste.
After you've completed the preceding steps, click the "Paraphrase Now" button to finish.
You can copy the final result to the clipboard to paste anywhere needed.
You can check out this tool here: https://www.rephrase.info/
Content.Marketing:
It makes adjustments to your material using new current approaches and an AI algorithm. It is a completely free utility.
Features:
This tool also has three modes.
Fluency
Standard
Creative
Content can be copied and pasted.
You can also upload a file from your computer.
You have the option of selecting a language.
It will provide you with human-level results if you choose fluency, standard, or creative modes.
It gives you an option to summarize the resultant text, and you can even copy that to the clipboard.
seotoolscentre: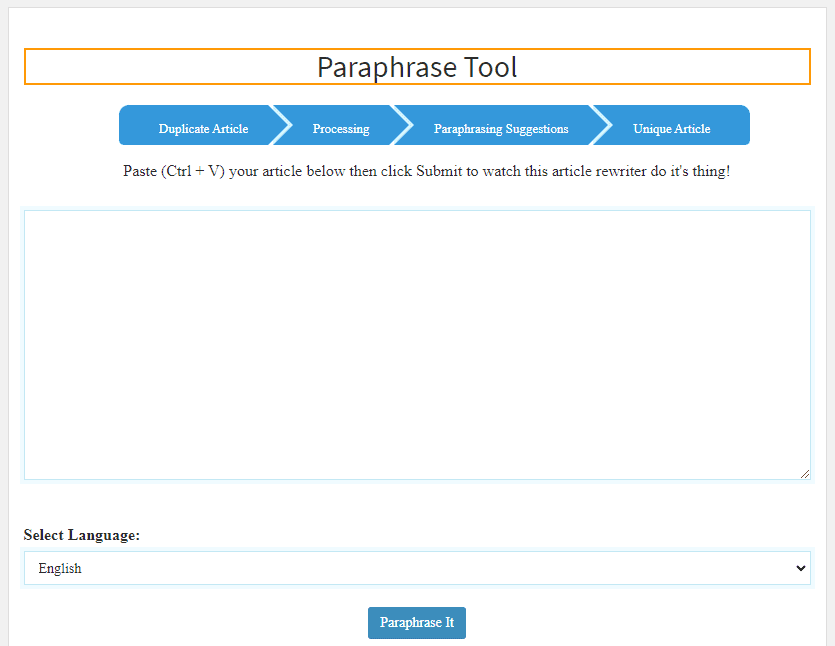 This rewriter will provide you with writing that is free of plagiarism. It will alter the sentence's overall structure without altering its meaning.
Features:
It allows you to upload files in DOCS, TXT, and PDF formats.
You have the option of selecting the language in which you wish your results to be shown.
You can use it to check for plagiarism. Plagiarism can be easily removed from your content.
With a single click, you can also download the file.
It is a free-of-cost tool and easy to use.
It is a safe and secure tool.
For rephrasing, it employs advanced AI algorithms.
rewritertools:

Features:
It provides a variety of paraphrase modes to pick from.
Standard
Fluency
Creative
Creative+
Formal
Shorten
Expand
Its artificial intelligence (AI) technology provides speedy and accurate results.
Both the standard and fluency modes are completely free and provide excellent results. The remaining modes are in the premium category, which requires registration or purchase to access.
It underlines and emphasizes the changed content. The words highlighted in orange represent modified words, while the line underlined in yellow represents structural changes.
It has a feature that allows you to summarise your work.
This tool is simple to operate.
It offers options for rewriting, undoing, copying, locking, and reporting sentences. These aspects are rather appealing.
You can copy/paste the text and then click "Start Paraphrasing."
You have the option of downloading or copying the file.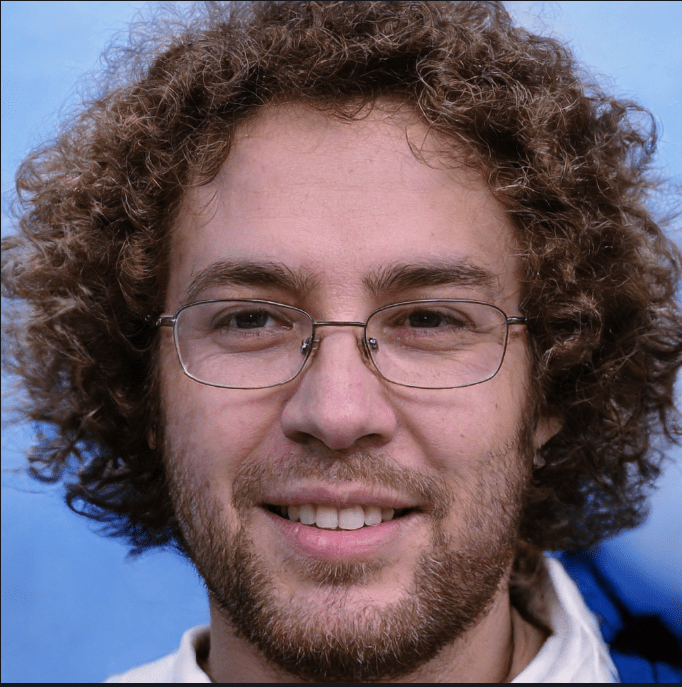 Hello! My name is Lucas, and I am the creator of ursuperb.com. I've been writing about technology for almost 10 years now, and I love talking about tech news, reviews, and tutorials. I'm currently living in San Francisco, CA, and I've been blogging professionally since 2012. I love what I do, and I really enjoy interacting with people online. I believe in creating positive change for humanity, and I try to inspire others to do the same. You can read more about me here.
My favorite thing about Ursuperb is that I'm able to provide useful information to anyone interested in learning more about technology. No matter what kind of tech you use (computer, smartphone, tablet), you will definitely find something interesting to read on Ursuperb. So, let's take a look at some of the topics I cover on Ursuperb:
1) How To Build An Online Business With WordPress
2) How To Make Money On YouTube Using AdSense
3) What Is Google Analytics? And Why Should You Use It?
4) How To Make Your Own Website Design Software For Free