Ten Digital Marketing Strategies to Help Business Owners
If you own a business or want to start one, you can easily promote your products and services using your phone or a personal computer. Enter the world of digital marketing. Without it, a business may climb the slippery slope to gaining profit and revenue.
Digital Marketing Strategies You Need to Know
Promoting your brand now can be done faster. Digital marketing aims to reach more audiences with a small amount of effort.
There are many options for digital marketing, like workwithnoah.com. Paid-per-click marketing, content marketing, search engine optimization (SEO), search engine marketing (SEM), affiliate marketing, email marketing, and social media marketing are the most widely used strategies.
You can become a digital marketer with the help of online courses, career training, or digital marketing boot camps.
These are the top 10 digital marketing strategies to use right now to boost the effectiveness of your advertising campaigns.
Always establish definite campaign goals.
A common phrase in marketing is "SMART goals," which stands for "Specific, Measurable, Actionable, Realistic, and Time-bound."
Every level of planning, including business, marketing, and campaign planning, should include goals.
It frequently makes a campaign successful or unsuccessful.
You can monitor performance using conversion tracking.
Do you know what makes the marketing efforts of your business successful? Any hints as to why your business is struggling? What makes your business successful? Why is it working?
Key Performance Indicators, or KPIs, are essential because without monitoring your marketing efforts, you won't be able to tell if they are effective or not.
Using KPIs, you can track and measure the metrics your business needs to grow.
Before digital marketing came along, a company could measure the success of a campaign by how many new customers and store visitors it got.
The results, though, rarely provided an exact calculation.
But with the correct KPIs, you can find your weak spots and make the changes to your strategies that will lead to better results.
Use automation and machine learning to your advantage.
Marketing automation is a platform or tool that helps companies streamline and measure their marketing tasks. This will increase operational efficiency and generate revenue faster, covering everything from demand generation to revenue attribution to email automation.
Although it is a relatively new market, as seen above, it is quickly becoming a crucial component of every marketing team's strategy. Here are five reasons why a marketing automation platform is a worthwhile investment if your team hasn't already done so.
Spend your budget on the channels that perform the best.
Promotion and marketing have existed for nearly as long as capitalism. People have always shouted about their goods in market squares or on posters advertising new items.
Customers now have devices that can connect to the internet, and everything is set up so that information can be accessed.
Therefore, it has become apparent that a portion of a company's marketing budget should go toward digital initiatives for modern, 21st-century businesses.
After all, to reach customers, you must go where they are, and by ignoring the online environment, you may be excluding a large portion of the world's population.
Targeting and audience segmentation
In marketing, ideas like segmentation, targeting, and positioning (STP) are used to understand and guide marketing efforts.
Marketers are always trying to get the right message to the right people, but in digital marketing, it can be harder to understand customer behaviour and their journey. Because of this, it can be harder to divide your audience and get your message to the right people.
Use retargeting to boost ROI.
Retargeting aims to reach out to people who have already shown interest in buying from your brand. People think that customers are more likely to buy from a business if they have already interacted with it, like by going to its website or following it on social media.
Thus, the likelihood of conversion is increased by focusing marketing efforts on these leads.
Spend money on content marketing and SEO.
A well-designed website can help you reach your target audience, give them a place to learn more about your business, and spread the word about your mission, story, products, and services.
Using SEO techniques, you can ensure that your website shows up higher in search engine results, making it easier for potential customers to find you. Use social media to connect with potential clients or customers and promote your website. Using a digital marketing strategy, you can expand your audience and tell your story in an exciting and impactful way.
Given the many ways content can be used repeatedly, content is the best tool to use in a successful digital marketing strategy. For instance, you might produce a podcast and a blog post about the same subject. Then, you might use this information for running launching a marketing campaign. All those marketing avenues bring potential customers back to your website.
Get professional assistance.
Brand-building digital marketing strategists. Let skilled web designers and digital marketers help your company's website compete online. They bring customers to your establishment no matter who you try to reach or their age, gender, or location.
Learn from your rivals.
Let's begin with the fundamentals: Market research is gathering and analyzing information about how businesses in a specific market plan to market themselves and what other things they do.
To determine where your company stands in the market compared to other players, do a competitor analysis to find gaps and determine how well you can fill them.
Regularly review your digital marketing plan.
You can create a successful digital marketing strategy by first understanding your target market. How are you currently addressing those needs? How do you reach them if they're already there?
You can find the answers to these and other questions by conducting customer research, which will help you create a digital marketing plan specific to your target market.
The Bottom Line
Digital marketing can be confusing, especially when you first begin.
Web marketing requires careful planning, from selecting the platform to developing the best content for your target audience.
These ten tips for your digital marketing strategy can help your business make more money and become better known.
Each piece of information comes with some advice on how to use it to improve the online visibility of your business and make new connections with customers who are ready to buy from you or hire your digital marketing agency.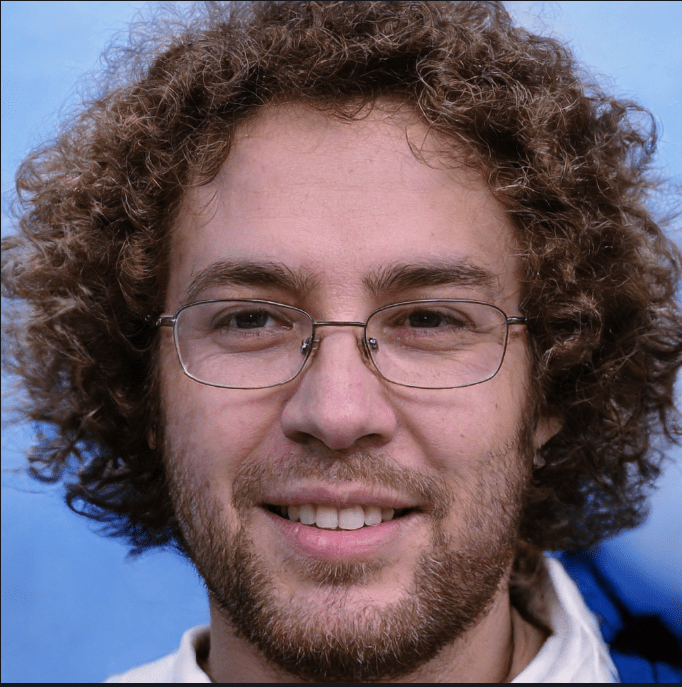 Hello! My name is Lucas, and I am the creator of ursuperb.com. I've been writing about technology for almost 10 years now, and I love talking about tech news, reviews, and tutorials. I'm currently living in San Francisco, CA, and I've been blogging professionally since 2012. I love what I do, and I really enjoy interacting with people online. I believe in creating positive change for humanity, and I try to inspire others to do the same. You can read more about me here.
My favorite thing about Ursuperb is that I'm able to provide useful information to anyone interested in learning more about technology. No matter what kind of tech you use (computer, smartphone, tablet), you will definitely find something interesting to read on Ursuperb. So, let's take a look at some of the topics I cover on Ursuperb:
1) How To Build An Online Business With WordPress
2) How To Make Money On YouTube Using AdSense
3) What Is Google Analytics? And Why Should You Use It?
4) How To Make Your Own Website Design Software For Free