Android Backup and Restore: Practical Tips Fully Support You
Short Notes:
Backup and restore is an effective method to keep your android data safe. It is laborious to recreate the data if you lose it it works with at least 8 types of data, such as contact, sms, photos, documents, call logs, and so on. . …
Currently, we become more and more inseparable from our mobile devices.
We store contacts, ringtones, movies, photos, and more on handsets. Moreover, when using it to makes calls, take notes, take pictures, read books, etc., we will generate lots of data on the device.
How should we cope with the data, especially those useful files?
If you are an Android user and don't want to lose them, it is best to know something about Android backup and restore.
You will learn about the advantages of backup and restore, and how to complete it in the following.
Why Back Up and Restore Android Data
Keep your data safe
Android devices are powerful now, but you cannot prevent accidents entirely. In this case, backup is an effective method to keep your Android data safe. Even if your Android device is dropped, soaked, attacked by viruses, etc., you will not lose your significant files.
Besides, to a great extent, it is laborious to recreate the data if you lose it. Time is valuable, so that it is necessary to take precautions. That's why many people regularly back up their Android phones.
Easily transfer data to devices
After you back up your data, you can restore it to the original cellphone without worry. What's more, you can effortlessly transfer the backup data to it when switching to a new phone. In a nutshell, you can send the backup files to any device you want.
Release more space
Does your phone get stuck sometimes? If so, you can speed up your device by the backup. You can remove the data that you have backed up from your phone or tablet. It will release more storage space on Android to make the OS smoother.
Plenty of backup and restore tools can help you
Nowadays, it is easier to back up and restore Android data than before. There are lots of professional utilities in the app market. As long as you select a reliable tool, you can back up and restore your Android handset without a hitch.
Do check out IoT Development
How to Quickly Back Up and Restore Files on Android
To help you efficiently back up and restore files on Android, this section will show you a practical program – MobiKin Backup Manager for Android. It is simple to operate and effective to almost all Android files, including contacts, apps, videos, music, text messages, and so on.
More importantly, it can work for various brands of Android phones and tablets, like Huawei, Sony, Samsung, Google, Motorola, etc. It is believed that you will be satisfied with its excellent compatibility.
Key features of this Android backup and restore software:
One-click to back up and restore Android data on the computer.
Work with at least 8 types of data, such as contact, SMS, photos, documents, call logs, and more.
Allow you to select files by category.
Highly support Android OS 4.0 and upper.
Support USB and Wi-Fi connections.
Scan your Android data via read-only mode, and no data leakage.
Save your data in the original format without quality loss.
Restore the backup data without overwriting current files.
Display the count and size of per data type on the interface.
Support you to choose to clear data before restoring.
Guide on how to back up and restore your Android files:
Download, install, and launch the program on your computer.
Connect your Android device to the computer with a USB cable. Then enable the USB debugging mode on Android. The program will fast recognize your device.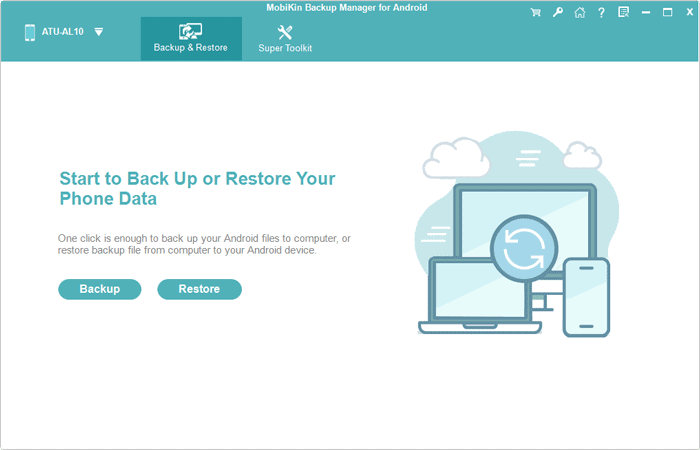 To back up data, please tap the "Backup" option, and select the desired file types. Next, click the "Back Up" icon to begin the process.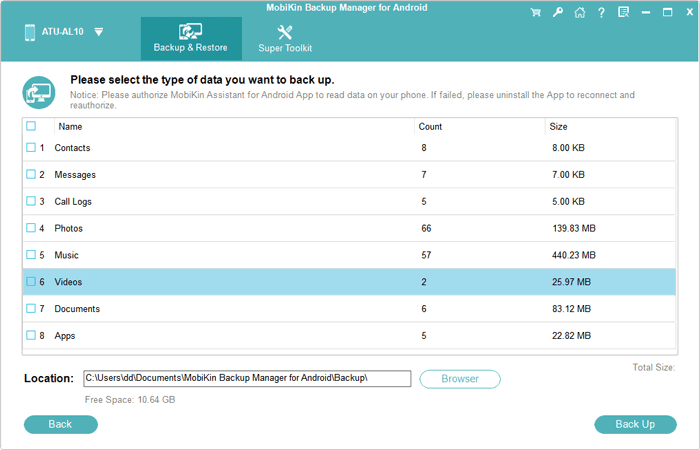 To restore the backup files, please hit the "Restore" option, and choose a backup file from the left list. Then you can select what you want on the right side. Finally, click the "Restore" button to start the restoring procedure.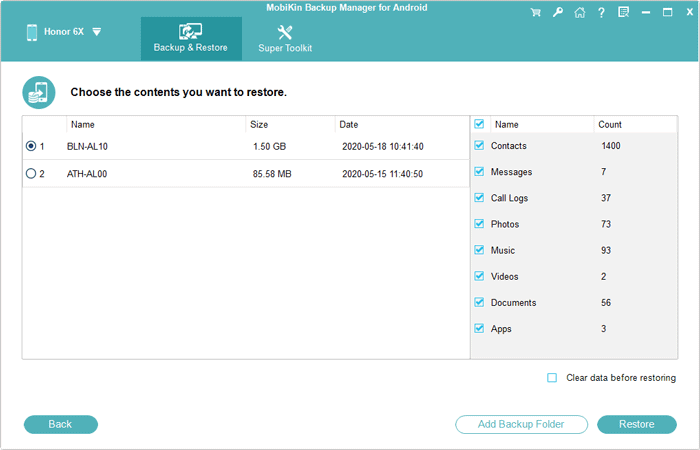 Wrapping Up
That's all about Android backup and restore, and it is as easy as you see. Besides, backup has multiple benefits as mentioned above. Therefore, if you care about your data, it is strongly recommended to back up your Android device without hesitation. As long as you finish the backup, you can restore your data without restrictions. Thanks for reading.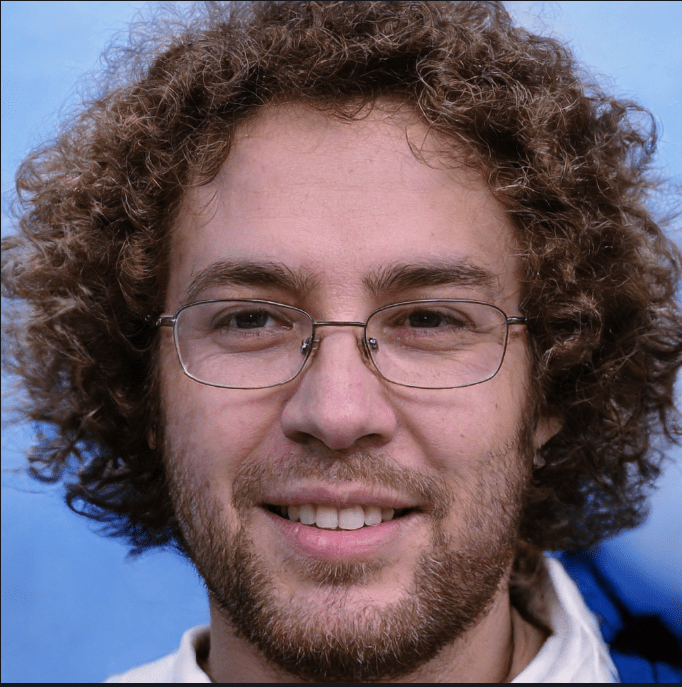 Hello! My name is Lucas, and I am the creator of ursuperb.com. I've been writing about technology for almost 10 years now, and I love talking about tech news, reviews, and tutorials. I'm currently living in San Francisco, CA, and I've been blogging professionally since 2012. I love what I do, and I really enjoy interacting with people online. I believe in creating positive change for humanity, and I try to inspire others to do the same. You can read more about me here.
My favorite thing about Ursuperb is that I'm able to provide useful information to anyone interested in learning more about technology. No matter what kind of tech you use (computer, smartphone, tablet), you will definitely find something interesting to read on Ursuperb. So, let's take a look at some of the topics I cover on Ursuperb:
1) How To Build An Online Business With WordPress
2) How To Make Money On YouTube Using AdSense
3) What Is Google Analytics? And Why Should You Use It?
4) How To Make Your Own Website Design Software For Free