Best Offline Games For Android
Short Notes:
Google play has some amazing games in its store which can help you pass the time when you are stranded in the jungle. The game ranked #13 in pocket gamer's 2013 rankings and continues to do well in the digital market. It's the this app can be used to play the famous indoor game offline. There are various difficulty levels with variabilities in wind speed, angles and you have to help a boy named jake escape from the enraged policeman and his dog. You can see colorful and vivid you have to match and blast candies at each level to win. You will get rewards like sweet candy and tasty candy combos. These games will make your leisure time more beautiful from now. . …
Imagine yourself with your girlfriend in an isolated jungle keeping each other company. You get bored, have nothing much to talk about and are aghast to find no network connection in and around like 50 miles from where you are stranded.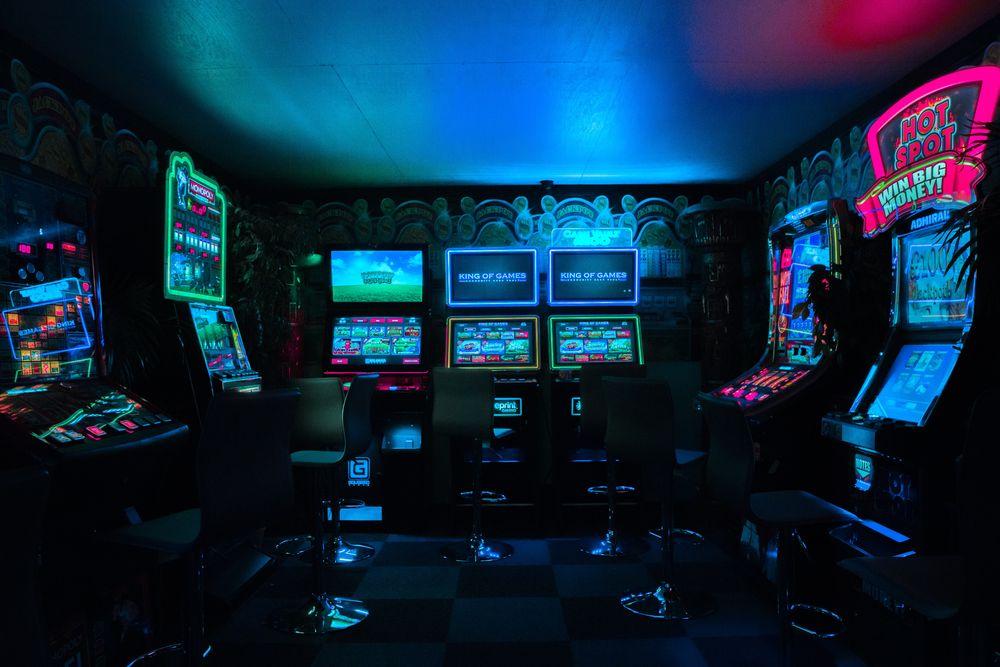 Don't fret as Google PLAY has some amazing games in its store which can help you pass the time not only when you are stranded in the jungle but also when you are bored of life at home, office or wherever you work.
Below are descriptions of some of the best games I have come across or heard about from my friends since I have myself taken exile from playing mobile games because it's way too tiring.
#1: Stick Cricket Super League
Perhaps the longest surviving franchise of games available on Google PLAY store, Stick Cricket Super League is the most entertaining game from Stick Sports Inc. Join a club of your choice from 20+ clubs across the world, customize your avatar by changing appearance as well as modifying playing skills.
Strategize at every Division level with no 20 being the lowest division to start from.
With every match won, you earn fees as well as tokens for hitting sixes. The tokens can be used for earning fees in case of emergency (assuming you lose more matches than you win).
Strategize your team's strengths and weaknesses by using funds for buying players at the beginning of every season. You also get options thanks to your manager for selecting star players from a selection of 3 options available for every season as a mid-season replacement to suit requirements.
All in all a good option for network free entertainment as you only need to use the internet when you need tokens or extra money which is chargeable.
But given the game's difficulty level you won't be needing it if you prefer sticking with your main team, improve your own performance and not waste money on more than 2 player purchase per season.
#2: Arcade: Jungle Marble Blast
Zuma's Revenge might not be available for Android offline gameplay but many of its copycats or knockoffs as you may call them to do. The rules of Jungle Marble Blast are pretty simple:
Remove odd colored balls to match identical ones and earn points. This is possible either by hitting each set with a matching ball or by using superpowers granted by special balls (eg Lightning) which can help you solve puzzles easier and faster before the timer runs out and you lose a life.
Work your way through different difficulty levels of mazes/puzzles to get a chance to fight the ultimate boss at the end of the game after completing all the levels.
The graphics might not be good but no problem as long as the game works perfectly both offline as well as online.
#3: Chess Free by Ai Factory Ltd
Chess is perhaps the only game which is entertaining minus the violence and aggression one gets to see in racing games or in fighting games like PUBG. This app by AI Factory Ltd. Is definitely the best for learners inspired by Microsoft's 'Chess Titans' made for Windows 7.
One can suitably customize his/her choice of level, the color of the pieces (Black or White) which he wants to play with as well as Undo his/her moves in case he wants to change.
After the game ends, one can use the 'Review Game' option to understand his performance and be prepared for future games. No wonder it's the Editor's Choice app in this category as its graphics are good and well-performing.
A good alternative option for people who are missing Chess Titans after having switched to Windows 10.
#4: Temple Run
The most popular game after 'Angry Birds' to hit the mobile revolution. The game is created by Raleigh, North Carolina based Imangi Studios run by Husband-wife duo of Natalia Luckyanova and Keith Shepherd. The success of its 2011 version created a Franchise which earned them amazing revenues.
The game involves running endlessly while trying to avoid losing way by falling off cliffs or streets. Points are earned while collecting tokens which come in the way. Beware as there will be demon monkeys in the way who might prove a hindrance to you while you are on the move by taking away the relic you carry since the start of the game. The game ranked #13 in Pocket Gamer's 2013 rankings and continues to do well in the digital market.
#5: Darts King
When one is in tension or stressed or angry, he/she always looks for a place to vent his/her frustration.
What's best than playing darts?
This app available on Google PLAY can be used to play the famous indoor game offline. There are various difficulty levels in terms of angles with easy to use tapping configuration helping you to relax while gaming.
#6: Archery King
With configurations similar to Darts King, this app ends our list at number 6. The app provides various difficulty levels with variabilities in wind speed, angles and ground conditions proving a challenge to players attempting to complete the game.
Need a ProTip: Focus and release the tap only when you are ready and confident. Always hit the arrow at the point opposing the direction of wind speed.
The graphics are splendid and the game has received many great reviews from users.
#7. Sudoku Free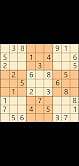 Sudoku is a puzzle game which is available for android without data accessing. If you love to play math logic puzzles then Sudoku is the best game for you. This game will increase your IQ level and makes you a puzzle master. This game is suitable for adults as well as for kids.
You will find three levels from beginner to master (easy, medium and hard Sudoku). 1000+ crossword puzzles are available to enrich your intelligence. So download this game and enjoy.
| | |
| --- | --- |
| Size | 19MB |
| Ratings | 4.4 |
| Downloads | 500K+ |
| Price | Free |
#8. Cut the Rope: Time Travel
Cut the Rope: Time Travel is one of the most popular adventure games which is available for both iPhone and Android. It's a different style of puzzle. This game is so interesting as you have to feed two cute monsters on each level. It is a very addictive mind-blowing game for all age groups.
| | |
| --- | --- |
| Size | 45MB |
| Ratings | 4.5 |
| Downloads | 50M+ |
| Price | Free |
#9. Crime Files
Crime Files is a crime scene investigation game. It is a combination of hidden object game-play and challenging puzzle games. It is an adventurous game and you have to investigate for the crime scenes and have to solve the murder case or criminal case. It makes you a detective. It will increase your puzzling skills. So download this game and be a detective.
| | |
| --- | --- |
| Size | 9.4MB |
| Ratings | 4.4 |
| Downloads | 1M+ |
| Price | Free |
Angry Birds 2 is a funny and most popular Angry Birds game. It is a heart-touching game and you can spend your leisure time by playing it. You have to choose the bird to defeat pigs as you wish. There are multiple levels. You will get some quick rewards also by completing the daily challenge.
| | |
| --- | --- |
| Size | 181MB |
| Ratings | 4.6 |
| Downloads | 100M+ |
| Price | Free |
#11. Subway Surfers
If you don't like to play puzzle games and you love racing games then Subway Surfers will attract your mind. This is one of my favorite games. The picture quality and background animation will surely catch your mind.
In this game, you have to help a boy named Jake to escape from the enraged policeman and his dog. You can see colorful and vivid HD graphics and you will get powered jetpack and weekly prizes by playing it daily.
| | |
| --- | --- |
| Size | 84MB |
| Ratings | 4.5 |
| Downloads | 1B+ |
| Price | Free |
#12. Ludo King
If you love to play Ludo from your childhood then Ludo King game is appropriate for you. I also love to play this game with my family and friends as it gives me joy. In ancient time Ludo was played between Indian king and queens so Ludo King is a royal game and you can feel its royalty with its enchanting graphics.
Play with your family and friends using local multiplayer, from 2 to 6 players in local multiplayer mode. You can also play snake and ladders on 7 different game boards. Roll the dice and remember your childhood.
| | |
| --- | --- |
| Size | 37MB |
| Ratings | 4.4 |
| Downloads | 100M+ |
| Price | Free |
#13. Flipflop Solitaire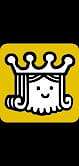 Flipflop Solitaire is a card-playing game. It is a very interesting game designed for all generations. This game is something different than the old solitaire game but still addicting and challenging. You will have to unlock 5 suits and you can only move a stack of a single suit. You will also get more than hundred achievements and different colored cards. Download quickly and play the game.
| | |
| --- | --- |
| Size | 51MB |
| Ratings | 4.5 |
| Downloads | 50K+ |
| Price | Free |
#14. Hidden Worlds Adventure
Hidden Worlds Adventure is an outstanding hidden object game and it is my most favorite game. It will enhance your detective power as you have to find many small and new mysterious things at each level. Finding the hidden objects within a time limit will remind you time is a valuable thing.
You can find items by their picture, word, silhouette or random as per your choice in 200 beautiful levels. You can also zoom the objects to enlarge them. Coins, daily rewards, hints, and mini-games are available for fun. Download it now.
| | |
| --- | --- |
| Size | 72MB |
| Ratings | 4.4 |
| Downloads | 1M+ |
| Price | Free |
#15. Candy Crush Saga
Candy Crush Saga is the easiest and sweetest puzzle game. You have to match and blast candies at each level to win. You will get rewards like sweet candy and tasty candy combos. It is a very enjoyable game for all age groups of people.
| | |
| --- | --- |
| Size | 92MB |
| Ratings | 4.5 |
| Downloads | 500M+ |
| Price | Free |
#16. Words Story
Words Story is a beautiful word game.
As I played this game I can assure you that this game really increases your knowledge because you have to play 1000 levels without any repetition.
You have to imprison a man who gets poisoned by evil. This game is very simple, no time limit, free hints are available. You have to type the correct word to win the game. It is an excellent game for both kids and adults as it increases your logical skills.
| | |
| --- | --- |
| Size | 63MB |
| Ratings | 4.4 |
| Downloads | 50M+ |
| Price | Free |
Conclusion
Looking at my selections might force you to think that I am being old-school. Trust me these are the best as they provide aggression free gameplay without the use of the internet.
Just think about it – What's best than using your minds to beat your opponents at a game which guarantees you peace at the same time as well as less pain?
Chess, Darts, Temple Run these are the simplest of games which require the maximum level of tactics, planning and a good amount of smartness to crack and win.
I assure you that once you try these games out you will have both fun as well as peace at the same time.
Nowadays, most people use a mobile data connection for playing online games.
But somewhere you may not get an internet connection or Wi-Fi connection and you get bored (like in-flight).
Then these offline games will help you and there are some people who don't have the luxury that they will play games using the internet.
But don't worry; here I'll give you a list of best offline android games, which doesn't require any internet access.
Once you download these games from Google play store then you can enjoy.
So what kind of games do you like?
Discover your choice from my list and download your favorite game to enjoy.
In this article, I gave you a list of best offline games for android.
But you can also download other offline games from Google play store. These games will make your leisure time more beautiful from now.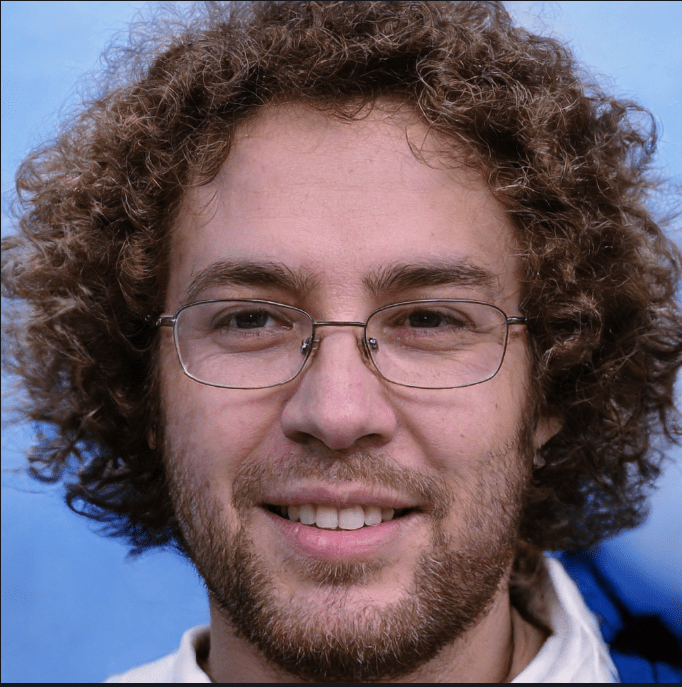 John Scalzi writes books, which, considering where you're reading this, makes perfect sense. He's best known for writing science fiction, including the New York Times bestseller Redshirts, which won the Hugo Award for Best Novel. He also writes non-fiction, on subjects ranging from personal finance to astronomy to film, was the Creative Consultant for the Stargate: Universe television series. He enjoys pie, as should all right thinking people. You can get to his blog by typing the word "Whatever" into Google. No, seriously, try it.