Best Ark Survival Evolved Server Hosting Providers
Short Notes:
Ark: survival evolved was released for the platforms- playstation, xbox one, microsoft windows, os x, and linux in 2017 pros lots of server locations value for money well established in the market 48-hour free trial the admin control panel is fairly simple and easy to the support staff takes longer than expected to respond. Pros long established and experienced cons low customer satisfaction not much user-. …
Ark: Survival Evolved was developed by Studio Wildcard and is an action-adventure survival video game. It was released for the platforms- PlayStation, Xbox One, Microsoft Windows, OS X, and Linux in 2017.
In this game, players try to survive while being stuck on a stranded island, filled with roaming dinosaurs and also other prehistoric animals, while facing natural hazards and competing with potentially hostile human players. The Game is being powered by Unreal Engine 4. It also has a supports for Virtual Reality (VR) gameplay.
There are hundreds of Ark Server hosting providers across the world. A lot of them look quite similar to each one another with one or two features differing here and there and almost at the same price with lag-free gaming.
In this article, we will be reviewing the best ARK server hosting providers for you to choose from for most comfortable setup and lag-free gaming at the lowest price.
Factors that we are comparing
Monthly Cost
Ease of setting up the server
Performance under extreme conditions
Ease of adding modifications
Support Times
So without wasting any more time let's get straight to the top 10 ark server hosting providers in 2019:
GameServers.com
GameServers.com is one of the oldest game server hosting providers in the world. They have a great back up feature with several data-centers around the world. They are best known for providing great service with minimal hassles.
The test server that we created was up and running in a short matter of time, and the support time was well under 30 minutes. The only downside to them is their cost and the fact that new game titles aren't quickly available with them.
If you're someone who doesn't mind paying a few extra bucks and is looking for a great game playing experience with value for money, this should be a natural choice.
Pros
Well- Established and Trusted the world over
Fast Support time
The abundance of Test Servers
Worldwide locations to choose from
Cons
---
Survival Servers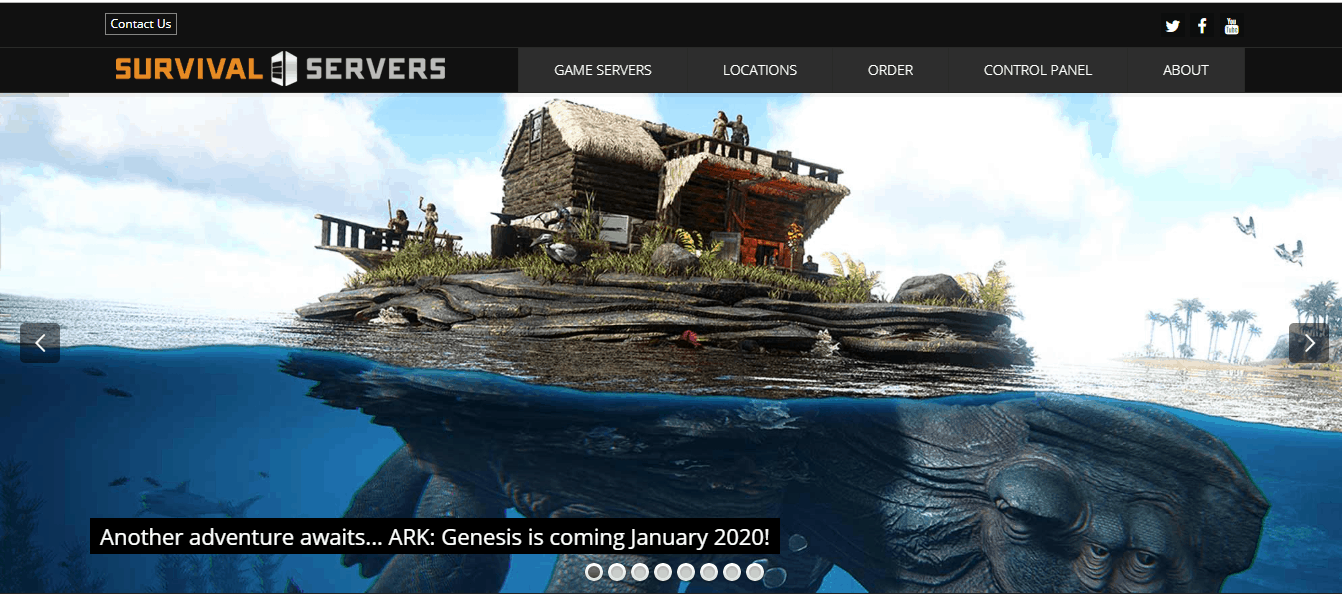 The folks at Survivals Servers have been around for many years now and have a perfect in-house custom control panel.
Although they have a small catalog of games but more than makeup for it with their high-end service and a tremendous modification support. They might not be the friendliest people in town, but they know how to do their job.
Pros
Highly knowledgeable support staff
Value for money
Well established and reputed in the market
High focus on a smaller range of games
Custom-built control panel
Cons
Even though support staff is knowledgeable, it is unfriendly
---
HOSTNOC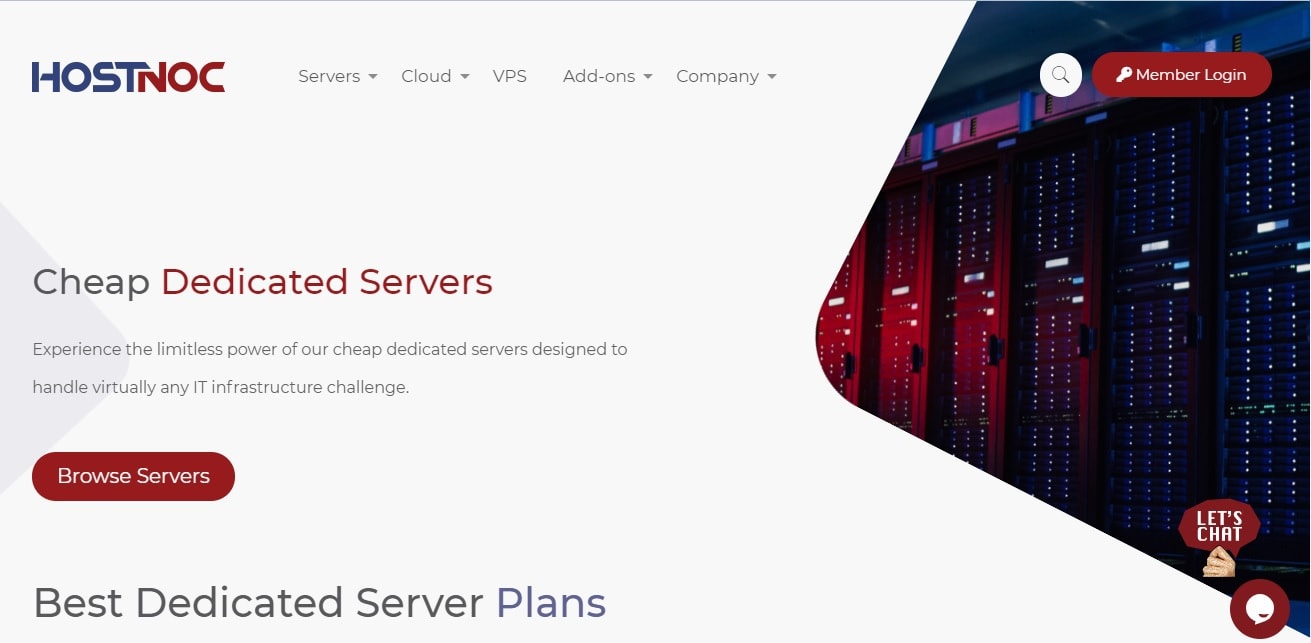 HOSTNOC is a dependable IT solution provider that offers a complete range of IT services and products. Whether you are looking for cheap dedicated servers, web hosting, cloud servers or managed services, HOSTNOC have you covered. HOSTNOC has recently launched a new category of gaming servers to deliver a lag-free gaming experience to gamers. Powered by top-of-the-line hardware and backed by a blazing fast high bandwidth network, it can deliver an unforgettable gaming experience that too without putting a huge dent in your bank account.
Pros and Cons
Here are some of the pros and cons of HOSTNOC.
Pros:
24/7 support
99.99% uptime guarantee
Cheaper than other service providers
Fast and easy setup process.
Cons:
Fewer client testimonials
Unclear data centre location
---
PingPerfect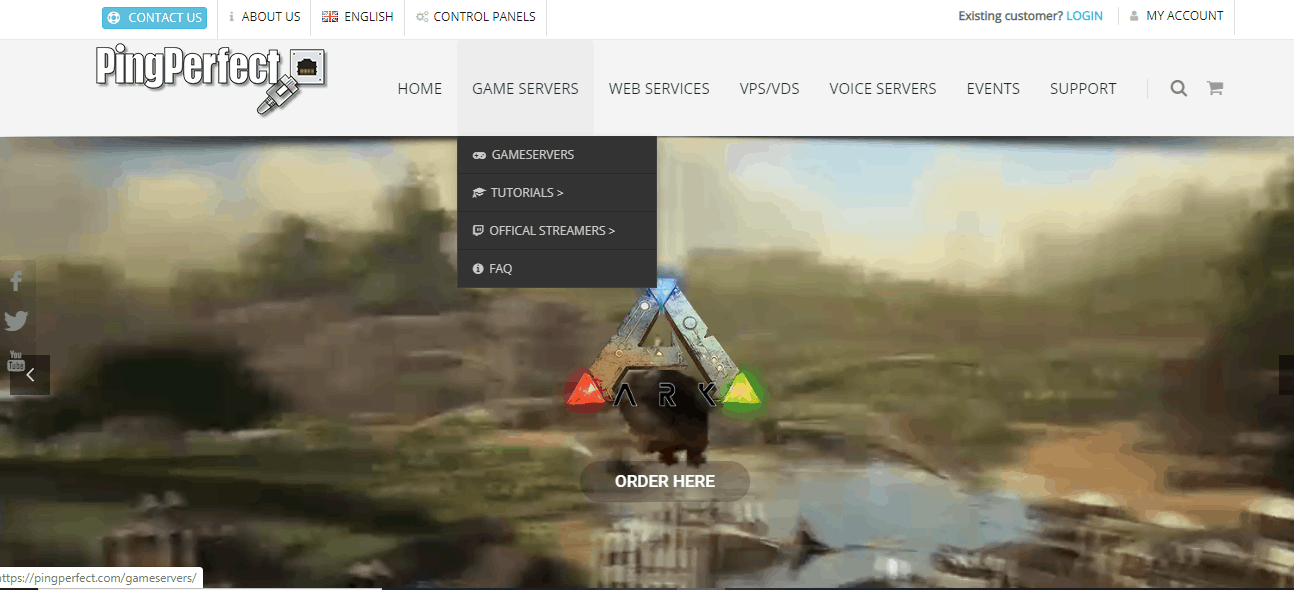 It is a UK based game server hosting provider that has also branched out into other hosting areas. They have an excellent 24/7 team of support techs.
They are quick to get new games on-board and have a vast catalog of games on offer.
They rank the best on Value for Money quotient with a wide range of choices for geographical locations to set your server.
Pros
Lots of server locations
Value for Money
Well established in the market
48-hour free trial
The admin control panel is fairly simple and easy to use.
Cons
VPS and dedicated server reviews aren't that good.
If you're someone who won't mind a slight dip in-game playing experience at a much lower price, we would recommend you check this one out.
---
HostHavoc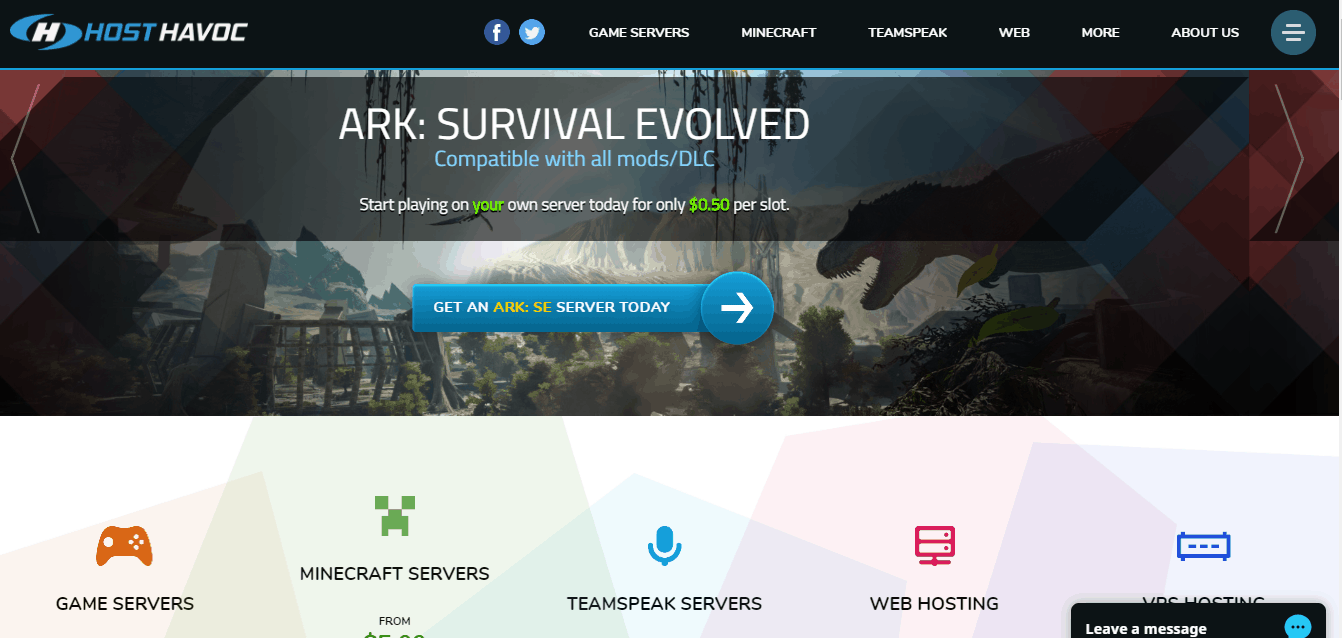 Although this is a fairly newer company than the rest of others on this list, they have a great reputation for providing good quality Ark Servers.
Pros
Niche Provider
Knowledgeable staff
Servers located in Europe, United States and Australia
Cons
---
GTX Gaming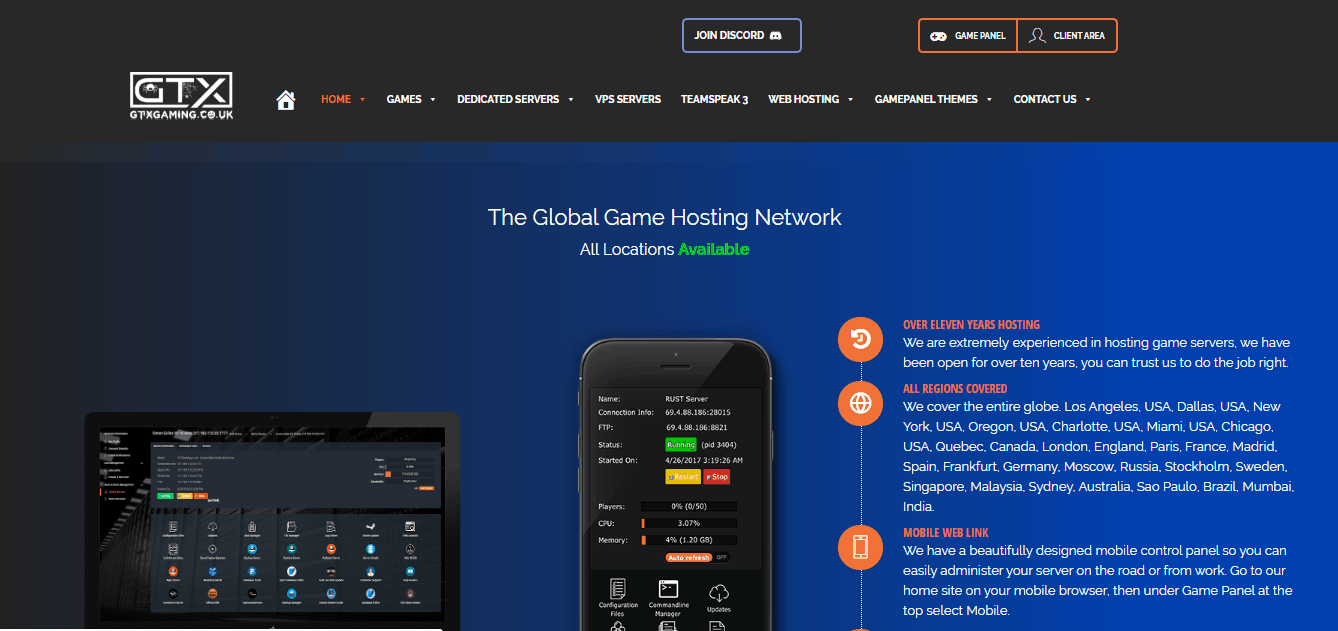 They are a UK based hosting company who are quick to adopt new games that come out.
Even though they are quick to adapt to changes in games, but still their support tech in not at par with so many others on this list. They also pledge to update their hardware every year to be able to provide the best quality service that they possibly can.
Pros
Wide range of server locations
Lots of games offered on the catalog
Large operations base with huge staff
Cons
Poor support, not at par with most of the others on this list.
---
LOW.MS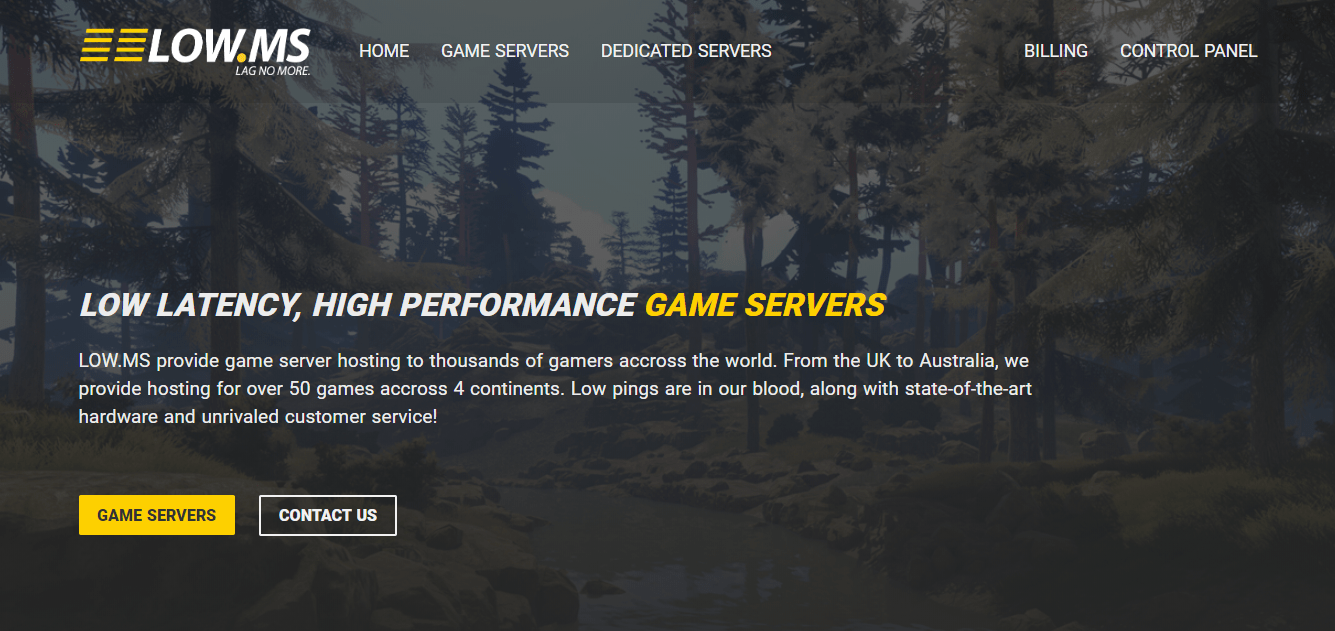 Despite being a newer company established by a former employee of a Minecraft Server Hosting Company, they manage to provide an incredible service. Their support tech is friendly and knowledgeable. They have an easy to use control panel, and everything worked smoothly. You can also use dedicated server hosting in every site if you need.
Even adding modifications was simple and relatively easy and straightforward.
Pros
Great support tech and fast support times.
Lots of games on offer for a company as new as this.
Lower than Market Price
Cons
Fairly new and unexperienced game server hosting company.
---
ROX Servers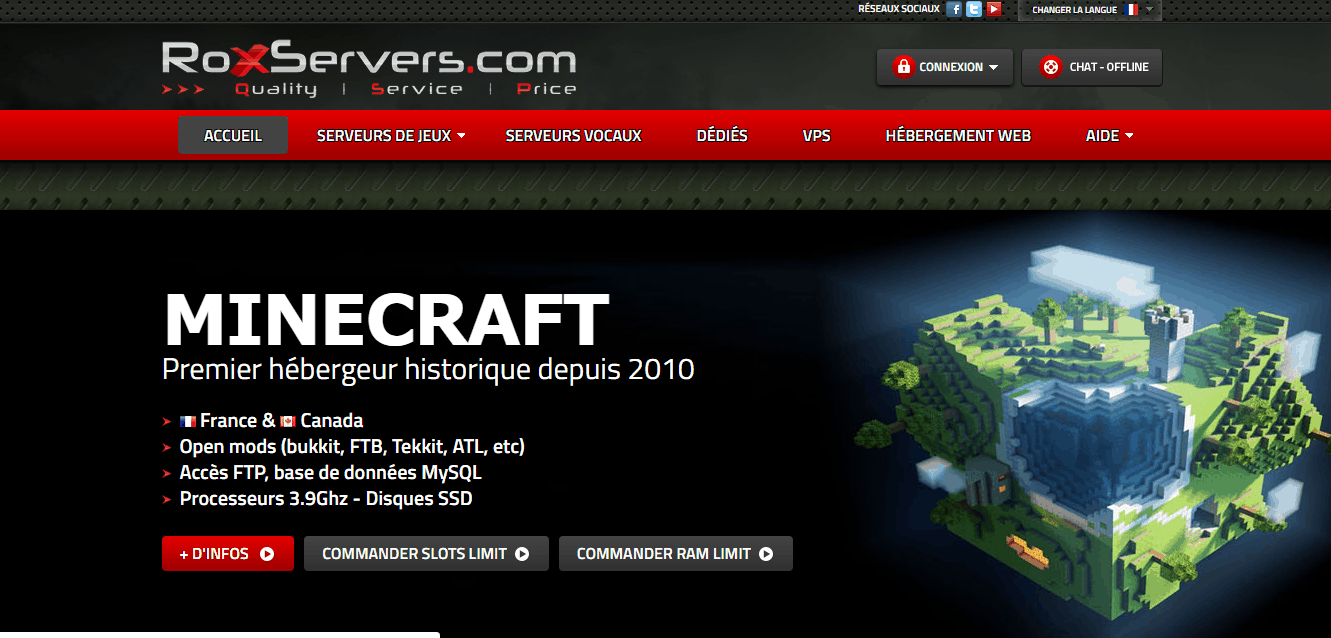 ROX Servers is a France based game server hosting company that offers a wide variety of games, especially the niche and older titles that are hard to find. The support staff, though, takes a longer time than expected to respond.
Pros
Cheaper Rates
Number of Games Covered
Location suitable for more customers
Long Established and Experienced
Cons
Low Customer Satisfaction
Not much user-friendly
Overall below par experience
---
StreamLine Servers
Established in 2007, they provide great performance and customer service. They have brilliant hardware equipment at hand. Their support staff is friendly and works for your satisfaction.
Pros
Long Established Game Server hosts
Huge number of games Covered.
It has a wide range of server locations to choose from.
Cons
Highly Expensive
Less Value for money
---
Nitrous Networks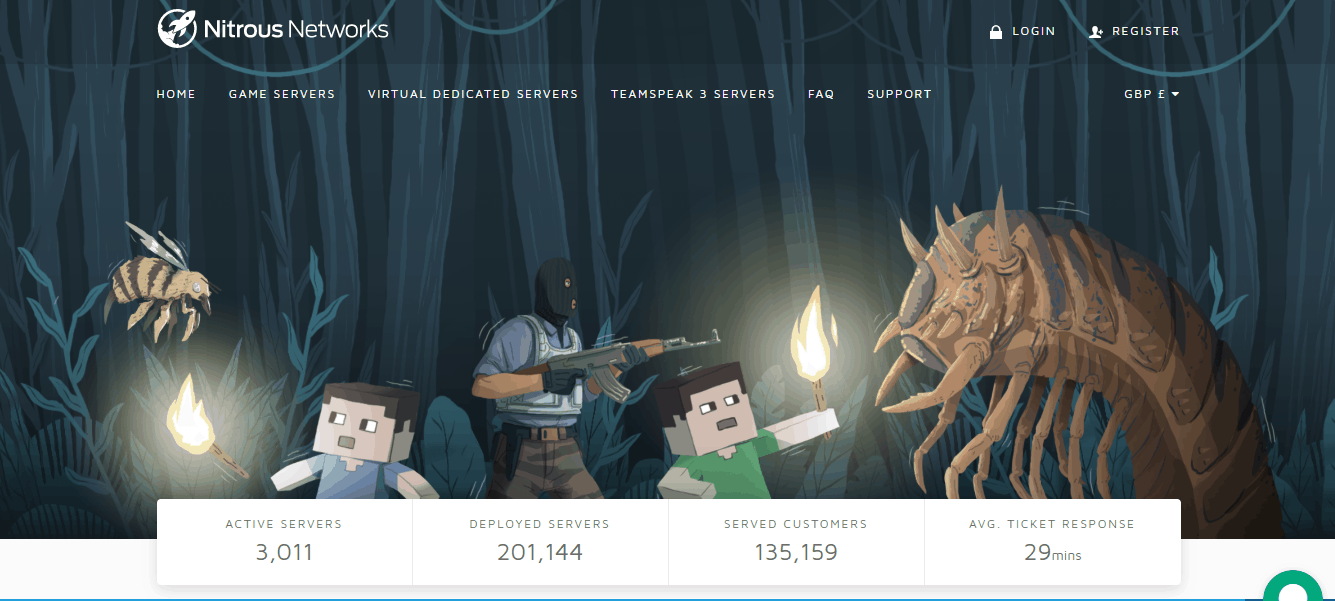 This is a game hosting company that tends to focus on Minecraft Servers. The also provide Ark: Survival Evolved and have been providing their services since 2010.
The support time was fairly impressive, and even the quality of service didn't disappoint. However, price is a major let down here. They have fairly high ended expenses as compared to other ark servers hosts on this list and otherwise.
Pros
Have the backing of a large gaming brand
High-end website and control panel
Fast, Friendly and Quality Support
Cons
They only provide Europe and United States' server locations.
Have an Expensive Per Slot Price.
---
Fragnet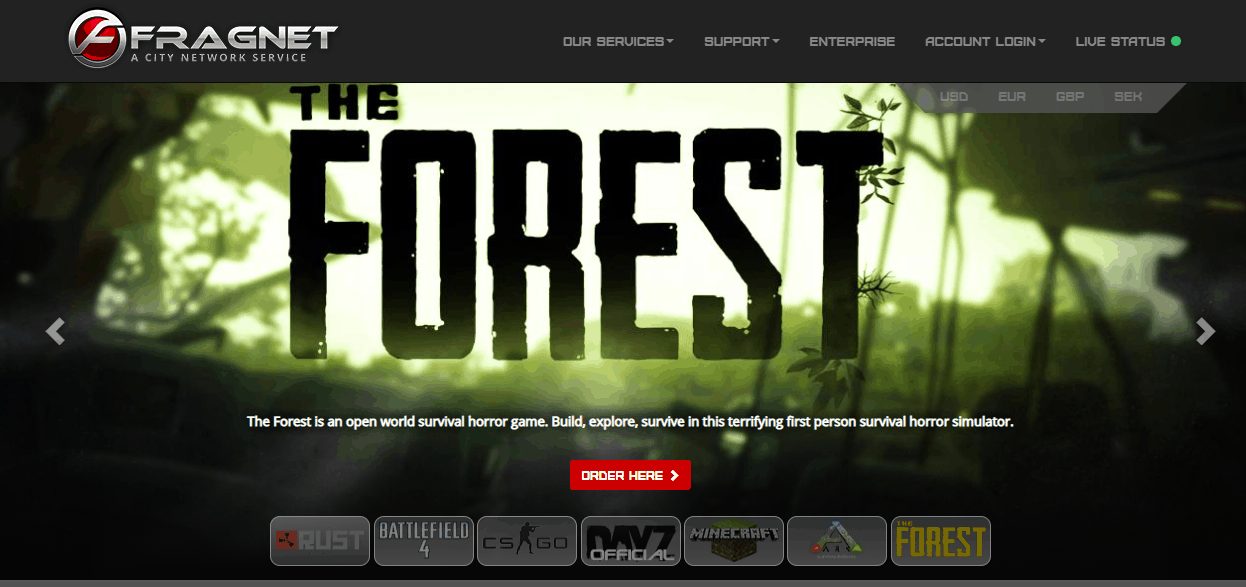 Fragnet comes last on this list. They had a fair support time and the staff was friendly and knowledgeable, it was almost a shame that they price on such higher ends of the spectrum.
Also, the price doesn't seem to be worthy of what you get in return. Even testing, it seemed a bit expensive.
Pros
Wide number of locations across the world
Quick Support times
Cons
---
So there you go, this is our list of top 10 Ark server hosting providers.
Hope you find what you're looking for. If you don't, then don't get disheartened, these are best hosting providers other in the market. Just keep looking.
I hope we helped.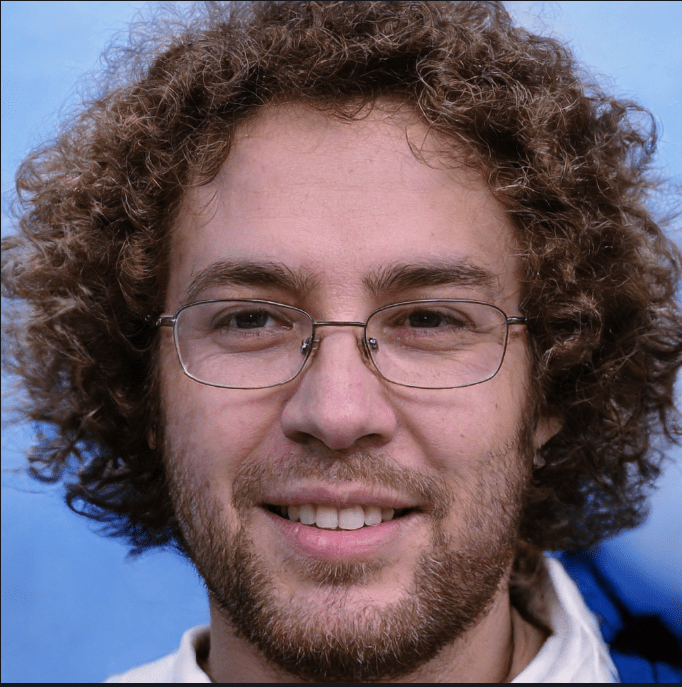 Hello! My name is Lucas, and I am the creator of ursuperb.com. I've been writing about technology for almost 10 years now, and I love talking about tech news, reviews, and tutorials. I'm currently living in San Francisco, CA, and I've been blogging professionally since 2012. I love what I do, and I really enjoy interacting with people online. I believe in creating positive change for humanity, and I try to inspire others to do the same. You can read more about me here.
My favorite thing about Ursuperb is that I'm able to provide useful information to anyone interested in learning more about technology. No matter what kind of tech you use (computer, smartphone, tablet), you will definitely find something interesting to read on Ursuperb. So, let's take a look at some of the topics I cover on Ursuperb:
1) How To Build An Online Business With WordPress
2) How To Make Money On YouTube Using AdSense
3) What Is Google Analytics? And Why Should You Use It?
4) How To Make Your Own Website Design Software For Free