The Best Games for Your iPhone right now
Short Notes:
The amount of mobile games we now have access to is amazing. It can be hard to keep track of the best games to play. Exploding kittens a game that is the sims mobile is just like the long-running life simulators of old. It's free too, although there are numerous in-app purchases available as you advance through the game. …
The gaming world has come on leaps and bounds, with notable innovation made in the space in recent times. One area where gaming has clearly progressed is with our mobile phones.
Thanks to the technological advancements made in our miniature handheld devices, game developers are able to bring us more sophisticated creations than ever before.
Gone are the days of playing Snake on heavy old Nokia devices, now we're able to access a wide variety of creations and play them on several different devices.
From hugely popular mainstream games like PUBG Mobile and Angry Birds to casino creations from sites offering video poker for English players or games like roulette, to popular puzzle games for adults, the amount of mobile games we now have access to is amazing. As a result, numerous communities have been formed off the back of successful releases, such as with popular games like Pokemon Go.
When it comes to iPhone games, new creations are released on a regular basis. It can be hard to keep track of the best games to play, though, so here's a look at some of the releases worth downloading at the moment.
Exploding Kittens
A game that is essentially Russian roulette but with exploding cats, Exploding Kittens has caused quite a stir already since its release.
A game not to be taken too seriously, players take it in turns to select a card, and if they get an exploding kitten, they must defuse it in time, or it'll be game over for them. The game requires a strategic approach, as well as the option of some multiplayer mayhem.
If you're looking for a unique creation to play with, then give Exploding Kittens a try.
Ministry of Broadcast
After being separated from his family by The Wall, the aim of the Ministry of Broadcast is to reunite the man with his family. To do so, he needs to take part in a television show called The Wall Show where all competing contestants have the opportunity to fight for freedom and be reunited with loved ones.
It isn't all plain sailing, though. In fact, it's far from it. Overall, the Ministry of Broadcast is a highly entertaining game to play as you jump through various levels and solve puzzles along the way.
Bullet Echo
An eerily dark player-versus-player tactical shooter, Bullet Echo involves sneaking around a darkened arena as you take out opposing team members. You might not be able to see everything clearly, but you can certainly hear it, which helps add to the suspenseful action of what is a highly entertaining game. There are abilities to unlock, with the option of playing online with friends too.
The Sims Mobile
The Sims series of games have gained a dedicated and loyal community of gamers over the years, which is why the mobile version of the game has made an immediate impact. The Sims Mobile is just like the long-running life simulators of old, with its relaxing and easy to play style. It's free too, although there are numerous in-app purchases available as you advance through the game.
Speed Dating for Ghosts
It's pretty much in the name, but Speed Dating for Ghosts is quite literally a game involving speed dating ghosts. Players are in a room with the aim of getting through numerous dates in quick succession, then from there, you choose who to date. The game might sound like a laugh, but it takes an emotional turn as dark and heartfelt stories unravel.
Other games worth checking out are Minit, Sky: Children of the Light, Brawlhalla, Minecraft, and Sonic Dash 2: Sonic Boom.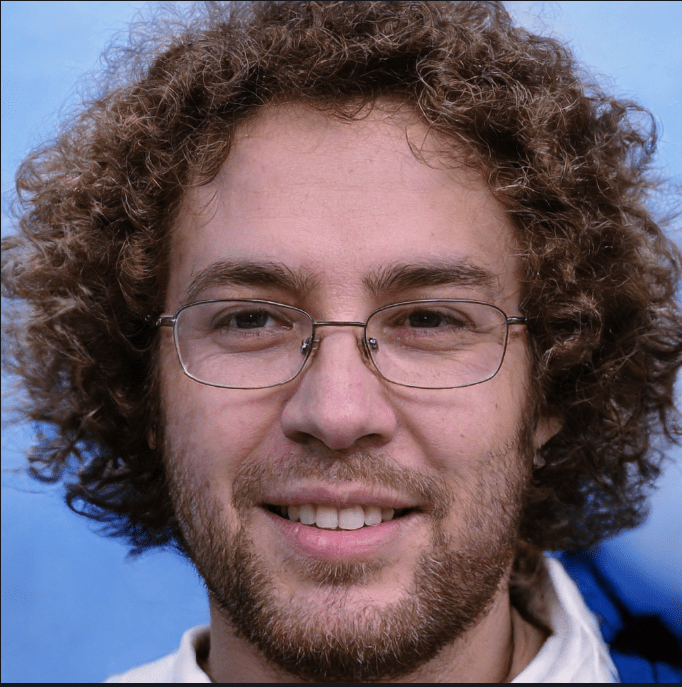 Hello! My name is Lucas, and I am the creator of ursuperb.com. I've been writing about technology for almost 10 years now, and I love talking about tech news, reviews, and tutorials. I'm currently living in San Francisco, CA, and I've been blogging professionally since 2012. I love what I do, and I really enjoy interacting with people online. I believe in creating positive change for humanity, and I try to inspire others to do the same. You can read more about me here.
My favorite thing about Ursuperb is that I'm able to provide useful information to anyone interested in learning more about technology. No matter what kind of tech you use (computer, smartphone, tablet), you will definitely find something interesting to read on Ursuperb. So, let's take a look at some of the topics I cover on Ursuperb:
1) How To Build An Online Business With WordPress
2) How To Make Money On YouTube Using AdSense
3) What Is Google Analytics? And Why Should You Use It?
4) How To Make Your Own Website Design Software For Free