How To Track A Cell Phone Location Without Them Knowing?
Smartphones are not only a great way to connect but can also be used to keep track of people. All modern smartphones have GPS in them, which can accurately identify the location of the phone. You can use this feature to track the location of the person. You don't need to worry about a keylogger detector installed on someone's phone.
However, most of the time, you need to have the permission of the person to track them. You need to ask them to share the location via WhatsApp or iMessage. Thankfully, there's a way you can avoid that.
Keep reading to learn about the best phone tracker app without permission that can be used to know anyone's location.
What are GPS Trackers Used for?
GPS is short for Global Positioning System. GPS trackers work with satellites to determine the location, which they can then share via the internet. You can buy a dedicated GPS tracker chip and place it on someone's car to track their location. But it can be costly. A simpler and cheaper alternative would be to use GPS tracker apps.
GPS tracker apps can be used for:
Keeping a check on the activities of teenagers to make sure they are where they are supposed to be.
Tracking the location of elderly relatives to ensure they are staying out of trouble.
Tracking the activities of your employees to see if they are not involved in corporate espionage.
Making sure your partner is not lying to you and is where they say that they are.
Selecting an App to Track Someone's Phone Without Them Knowing
If you want to track someone's location without letting them know, you need to have an app to track their phone without them knowing. There are a number of apps on the market that promise to do this but not each of them delivers well. If you want one that is really effective, you need to find the following properties in it.
A reliable tracking app should:
Be compatible across devices and operating systems.
Not take a complicated procedure to install on the target device.
Have a reasonable price at par with the features it offers.
Come with 24/7 technical support.
Best Tracker Apps Available on the Market
We did some research and looked into the available location tracking apps with regard to the features, user reviews, and other attributes. After digging deep, we found that there are five apps that practically stand out from the rest.
If you want to track someone's phone without them knowing, these are the best apps that can be used for the purpose. We are listing all of them below:
1. Spyic
Spyic is a simple service that you can use to track someone's location. For iOS devices, you do not even need to directly install the app on the target device. And in the case of Android devices, the app is easy to install. Once you have signed up, install the app, and you can:
View the current and past location of the target based on GPS and Wi-Fi positioning.
Track the movement of the target recorded with the timestamp.
See addresses and coordinates of the places the target has been to.
2. Famisafe
Famisafe is another phone tracker app without permission that is designed to help parents keep track of the location of their children. It can be used to:
See the real-time location of the target at any given time.
See the recent activity area of the target.
View the location history of all the places the target has been to.
Set a geofence for the target and receive an alert whenever they exit or enter it.
3. Flexispy
Flexispy is not just a GPS tracker but also a full spying app. The GPS tracker function of this app makes it possible to:
Accurate real-time location monitoring.
A map with all the recent locations the target has been to.
Record the coordinates of the target device with time and date.
Set favorite locations and get an alert whenever the target visits or leaves them.
4. iKeyMonitor
If you need another app that tells you how to track a cell phone location without them knowing, iKeyMonitor is a good option. Advertised as the "ultimate monitoring app for parental control," this spying app enables you to:
Track the location of the target device.
Set a geofence and get notifications whenever the target enters or leaves that area.
5. mSpy
Of all the location tracking apps we tested, the best one is mSpy. It is an all-around spying app that you can use to keep track of the activities of anyone. The GPS tracking feature on this app collects the GPS data and records it in an easy-to-understand form for you. You can use mSpy to see the:
GPS coordinates of the locations visited by the target.
Time and date for every location visited.
Option to see the location on Google Maps.
Other features of this app include the most competitive price on the market, 24/7 customer support, and compatibility with both iOS and Android. It's easy to install and easy to use, making it a great option to consider.
Conclusion
There can be a lot of situations in life where you may want to track someone's phone to see where they are going. A lot of spy apps can make it possible for you. But if you ask us how to track a phone without them knowing, we'd suggest you use mSpy as it offers the best set of features a spying app needs to have.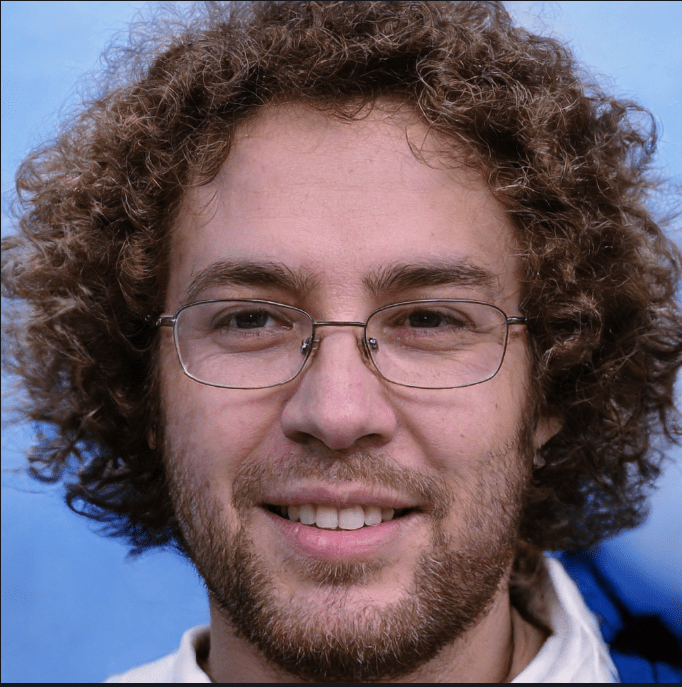 John Scalzi writes books, which, considering where you're reading this, makes perfect sense. He's best known for writing science fiction, including the New York Times bestseller Redshirts, which won the Hugo Award for Best Novel. He also writes non-fiction, on subjects ranging from personal finance to astronomy to film, was the Creative Consultant for the Stargate: Universe television series. He enjoys pie, as should all right thinking people. You can get to his blog by typing the word "Whatever" into Google. No, seriously, try it.