Comparison of Tasker vs Automate
Short Notes:
Tasker is an android automation application designed to perform tasks according to some contexts, for example, application, time, date, location, event or gesture, in any user-defined profiles or tasker vs. Automate pros of tasker creates highly powerful customizable applications tasker can create personalized applications. Tasks can be custom-tailored to meet your specific automate is available as a free version on google play store with in-app purchases available. Includes more than 300 blocks automate asks you to choose between different blocks of the pre both the android applications- tasker and automate perform similar tasks in android devices. Each of them has its own pros and cons, performing incredibly in terms of performance, speed, and. …
Faced with such a dilemma, you may wonder how to decide between Tasker and Automate. Both apps have a fair share of both supporters and detractors, which means you can't rely on public opinion alone to decide. Luckily for you, that's what we're here for. In this article, we'll take a look at both apps and tell you how they stack up against one another.
What is Tasker?
Tasker is an Android automation application designed to perform tasks or a set of actions according to some contexts, for example, application, time, date, location, event or gesture, in any user-defined profiles or home screen widgets.
This allows immense extended control of your Android device and its capabilities, and that too without performing the system 'root'. The tasker is capable of performing tasks in any way that you wish.
Some tasks that can be achieved with tasker's help are:
passcode or lock sensitive applications
Text-to-Speech and Speech-to-Text
tracking of a phone with the help of SMS
time-lapse photo series
various gestures and device motions
previously times texts
launch of a music application when headphones are connected
recording of call times and destinations to the SD Card
regular backups
changing the Home icon of an application
daily changing of wallpaper and home icons
random alarm tunes
change phone settings
recording of battery levels over time to SD Card
remapping of buttons
It is directly available as a 7-day trial download or as a retailed play store application.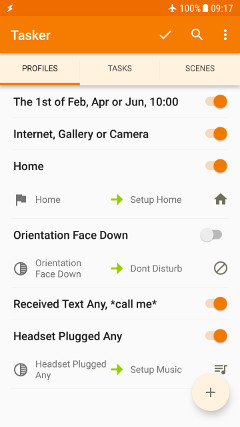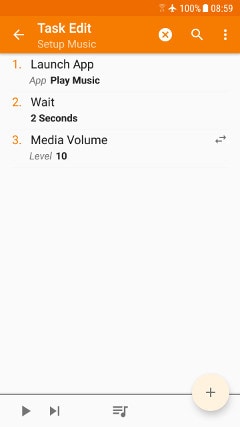 What is Automate?
Automate is a free Android application which allows you to automate different tasks on your device, be it either smartphone or tablet.
This application allows you to create automation, or based on any event trigger, such as location, time, automatically changes settings of your device or does some actions. It can also support plug-ins made for other Android applications, like Tasker and Locale.

It is a simple but powerful application that makes it easier for newbies to use this application as they can choose from some options that are already defined. It allows the creation of automation through flowcharts, and it is straightforward to do this, as adding blocks and connecting the dots gets as reasonably simple as anything can get.
Automate has more than 330 blocks, and they can be used along with actions, event triggers, and conditions to perform these tasks:
automatic account sync
activities performed on apps: start, kill, clear cache, foreground
notifications on apps: toggle, priority, visibility, show, hide
audio control: device, volume
battery level settings
Bluetooth settings: connect, disconnect, scan, tethering, toggle
call settings: state, dial, incoming, outgoing
data usage settings and control
various gestures and device motion
composing and sending MMS, SMS
NFC: scan, write tag
Text-to-Speech and Speech-to-Text
UI automation
wallpaper settings
system language
ringtones and pings
night mode
keyboard settings
DND and silent mode
E-mail composition and sending
camera settings
airplane mode
storage settings
This application does not have a trial period, and all the features are accessible to everyone.
However, premium unlocks more than 30 blocks.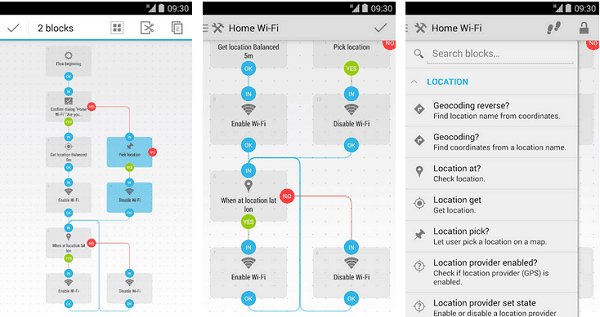 Tasker vs. Automate
Pros of Tasker
Creates highly powerful customizable applications
Tasker can create personalized applications, efficiently substituting multiple installed applications in your device with tasks that are triggered automatically by Tasker. Another thing to make this experience better is that the tasks can be custom-tailored to meet your specific needs.
Enormously tweakable
Tasker involves a surplus amount of triggers, actions, and parameters, all of which can be used collectively in a remarkable number of ways. Besides, it can follow instructions by accepting scripts.
Able to transform system software
Tasker has root access, and with this benefit, it can easily fiddle with system software. It is highly unlikely for other apps to accomplish at the current moment.
Brilliant plug-in support
Specific hardware usually requires the installation of particular apps. Tasker has some fantastic plug-in support to connect with such hardware. One such example is the plug-in available for the Pebble smartwatch, which allows you to automate tasks that make use of Pebble.
Tasks exported as standalone applications
There may be some workflows that you might have created as standalone applications. Tasker allows you to export them. They can also be shared or can even be placed on the Google Play Store.
Only once purchase
Tasker's developers do not expect you to pay every time by launching revised apps. The same app is being developed consistently for over a decade.
Cons of Tasker
Awful User Interface
Despite being extremely powerful, the user interface of Tasker is counter-intuitive, perplexing, and just awkward at every step.
Steep Learning Curve
Tasker requires a lot of learning by new users. It is behind in providing documentation and tutorials, which turn out to be vital if you wish to use the advanced features of this app, which have a purpose. The learning curve for using advanced features is very high.
Pros of Automate
Free version
This Android application is available as a free version on Google Play Store with in-app purchases available. The application's free version permits 30 concurrent 'blocks' to run. Other than this, no other limitations on the app's functionality are established.
Includes more than 300 blocks
Automate asks you to choose between different blocks of the predetermined class, and these blocks are connected over the grid. Automate has more than 330 blocks of various courses that can be used with actions, event triggers, and conditions to perform tasks.
Supports Tasker and Locale plug-ins
Automate supports plug-ins that were designed for Tasker and Locale. Tasker has many brilliant plug-ins designed to help different apps. Automate also has support for those plug-ins.
Simpler than Tasker
It has a gradual learning curve and does not require new users to learn a lot. It has several predefined options that a novice can choose from. As you learn to use the app and grow habitual, you may use expressions, variables, and functions.
Using flowcharts
Flowcharts propose an excellent way of visualizing the logic. Automate provides a spontaneous way of creating them by dragging and adding blocks and then further connecting the dots to create your automated tasks.
Export profiles as launcher home screen icons
According to the features of this app, users can create their profiles. These profiles can then be exported as launcher apps and can be quickly launched from your device's home screen.
However, these cannot be added to the app drawer.
Cons of Automate
Custom scenes cannot be created
Automate is incapable of creating interactive graphics overlays and dialogues. The application is not so customizable and provides a hindrance.
Export profiles as independent apps cannot be done
Tasker is one of the most popular Android automation apps, and it gives you unprecedented flexibility and control over your device. But it has one major drawback: it's only available on Android (although there is a Tasker for Mac app coming soon). Automate is a third-party app that brings the same functionality to iOS, and has received rave reviews for its intuitive interface and powerful capabilities. It can do almost anything you can imagine, and the latest version also supports a wide range of smart home devices.
The profiles can only be exported as launcher apps and not as standalone apps in the app drawer of the device.
Both the Android applications- Tasker and Automate perform similar tasks- automation tasks in android devices.
Each of them has its own respective pros and cons, performing incredibly in terms of performance, speed, and other factors.
You can choose anyone according to your requirements and your ease and make your Android device working's easier.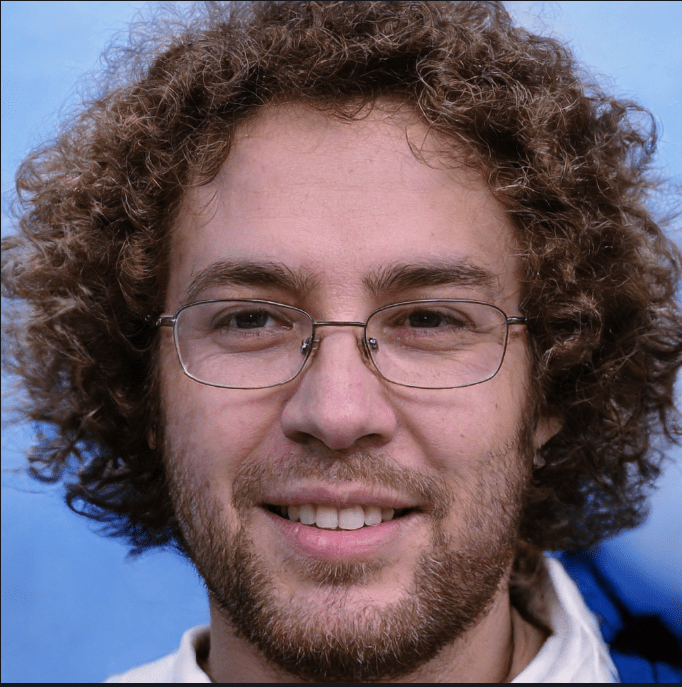 John Scalzi writes books, which, considering where you're reading this, makes perfect sense. He's best known for writing science fiction, including the New York Times bestseller Redshirts, which won the Hugo Award for Best Novel. He also writes non-fiction, on subjects ranging from personal finance to astronomy to film, was the Creative Consultant for the Stargate: Universe television series. He enjoys pie, as should all right thinking people. You can get to his blog by typing the word "Whatever" into Google. No, seriously, try it.