Before knowing about how to downgrade Skype, at first you have to know what the Skype is and why do you use this.
What is Skype?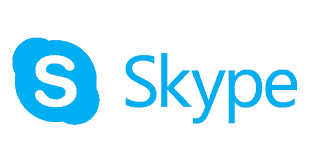 Skype is a telecommunication application which provides video chat and voice calls features using computers, tablets or smartphones via the internet.
You can able to transmit text, video, audio and images. Skype to Skype calls are free in all over the world and it is safe to use as it uses encryption.
Skype is mainly used for business purpose or in most of the industries to make free voice and video calls, group calls, send messages and to share files.
Why do you use Skype?
As Skype has so many good features, you can use this for various purposes –
1. Skype provides you instant messaging offers and you can also see the chat history.
2. You can call from Skype to Skype (free of cost) and you can also able to call landline or mobile phones from Skype, but you have to pay €0.03 for this.
3. Voice mail and SMS text messaging are also available.
4. The video calling quality is too good than other video calling app. Screen sharing also available.
5. Skype is also used for business purpose.
Why do you use Skype 7 Classic instead of Skype 8?
There are various reasons so that you can use Skype 7 Classic instead of Skype 8. Some of these are as follows –
Skype version
7 follows a classic design which you have seen throughout these years.
It is easy to load Skype classic quickly and it offers plenty of addons and all of these features also works in older windows edition like Windows XP.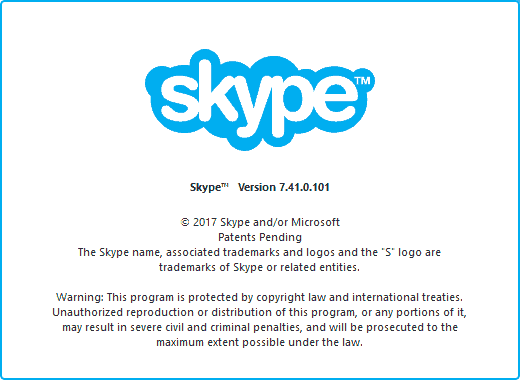 Why do you downgrade Skype from version 8 to 7 classic?
In 20th century, when we all want to upgrade all kinds of app or websites, then why we are trying to degrade the Skype 8 to Skype 7 classic.
Because sometimes change is not good at all.
Skype is not a good approach of Microsoft as it has some flaws.
The flaws are –
1. Here third party calls recorders will not working anymore.
2. Skype 8 can do longer increase the text size.
3. It cannot jump back in chat history.
4. Sometimes losses Skype credits.
5. Customizations are missing and it is hard to navigate user interface and can no longer set away status.
For these problems users want to go back for Skype 7. At first you have to uninstall Skype 8 and then get back to Skype 7 Classic.
There are 3 steps to do so. Steps are –
Export chat history from Skype 8 to Skype 7.
Remove / Uninstall Skype 8.
Download and install Skype 7 Classic.
Export chat history from Skype 8 to Skype 7
Step 1: As all of your chat history becomes deleted, to save the history as a backup you have to export the chats, or you will lose everything.
Step 2: Under the go to settings, click on the three dots which is next to your profile photo and name.
Step 3: After that click on the messaging and export the chat history.
Step 4: A new screen will appear.
On this screen, Skype will ask you to select the Skype account and you have to select it for which you want to export the chat history. Then click on Next to proceed further.
Step 5: Wait sometime for Skype to export the history, it will take time depending upon your amount of chat history.
Step 6: Your exported chat history will now be saved in the folder of Skype- export under user folder as an .html file.
Now you have to uninstall Skype 8.
The steps are –
Step 1: At first open the windows settings. Press Win+I to open this settings.
Step 2: Now in next step, go to the Apps [Uninstall, default, optional features] section.
Step 3: Type Skype in the search list under the Apps & features section.
Step 4: Uninstall Skype 8 by clicking on it from the list and by this you can successfully uninstall Skype 8 from windows.
Now you can download and install Skype 7 Classic
The steps are as follows –
Step 1: Try this following link to download Skype 7. Download Skype 7 classic version [build 7.41 or 7.40].
Step 2: Double click on SkypeSetupFull.exe (after downloading) from the above link and start the installer by doing this.
Step 3: To make changes on UAC message window click 'Yes' to allow this app to do this.
Step 4: On the next screen click on 'I agree' and make sure to uncheck make Bing and MSN my homepage and click on continue.
Step 5: Now, wait for a while for the installer to finish the installations.
By this you can successfully downgrade Skype 8 to Skype 7 classic.
One thing you can also try. If you don't want to uninstall Skype 8 then skip this step and simply install Skype 7 classic. By this you can run Skype 7 classic along with Skype 8.
Conclusion
All I can hope that you liked my article.
In this article I have given details about everything so that you can understand everything better.
Then why are you waiting?
Downgrade Skype from version 8 to version 7 and enjoy the Skype app and make video calls and chats all over in the world.