Best Voice Changing Software for Skype
Short Notes:
Skype is a telecommunication application that is used for voice calling, video calling, text messages and much more. You can use the voice changers for skype to change your voice from voice changer is one of the top voice changers with all outstanding features. It takes only a few seconds to download and offers low cpu usage. You can change voice overs in it has 50 audio, effects, 70 background effects, 54 non-human voices and many more. It has a built-in audio/ sound recorder, advanced equalizers,. …
Skype is a telecommunication application that is used for voice calling, video calling, text messages and much more.
You can use the voice changers for Skype to change your voice from one form to another form.
To protect your identity in some sensitive use, to enhance video calling experience by using the sound emojis, to prank your friends just for fun you can use voice changers.
But not only for fun, these software can be used for productive purposes.
There are so many voice changing software which are able to change your voice to another person's voice.
Like if you want to take a leave from office, you can change your voice by a sore throated voice to prove you are unwell or you can copy your teacher's voice to annoy your classmates just for fun.
So don't waste your time.
Take a look to those software which I'm going to give you in this article.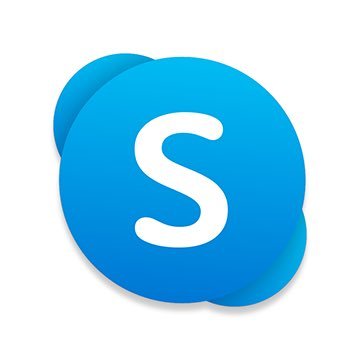 5 best voice changing software for Skype
---
1. AthTek Skype Voice Changer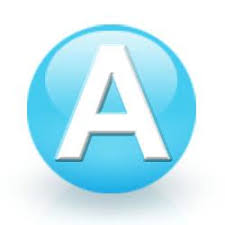 AthTek Skype voice changer is the best voice changing software for windows.
It is very easy to use and it is rich with so many excellent features. Its basic functionality is to change the voice from one form to another. It enhances your Skype video calling experience and gives you a great satisfaction.
It provides flawless, smooth performance during video calls.
Apart from the basic features, AthTek provides cute sound emojis through which you can express your emotions like love, kiss, cry, anger etc. its basic features are free but the full version costs $29.99.
---
2. Skype Voice Changer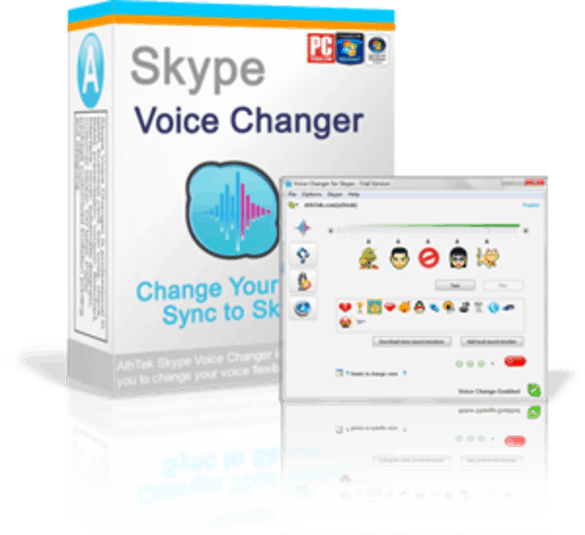 Skype voice changer is the best, powerful and handy software with brilliant features.
Its interface is straightforward and you do not need any technical knowledge to use it.
Here you can change your voice with real time effects including a robot, deep sound, wobble, echo, chipmunk etc. That's why it is special from other software.
Apart from the voice modulation feature, it has another amazing feature it allows to preview the sound effects before making a call and during a call you can adjust the parameters.
You can play sounds of sheep, sad trombone and play pranks with your friends and can also use pre-recorded sounds in your Skype calls.
In the free version of Skype voice changer there are limited in-built sound effects and you can only record first 30 seconds of a call.
But in the premium version, you can import your own soundtracks and can record your full calls.
Speech synthesis is the best feature of this software as you can speak as the computer generated voice by writing the text only.
---
3. Voxal Voice Changer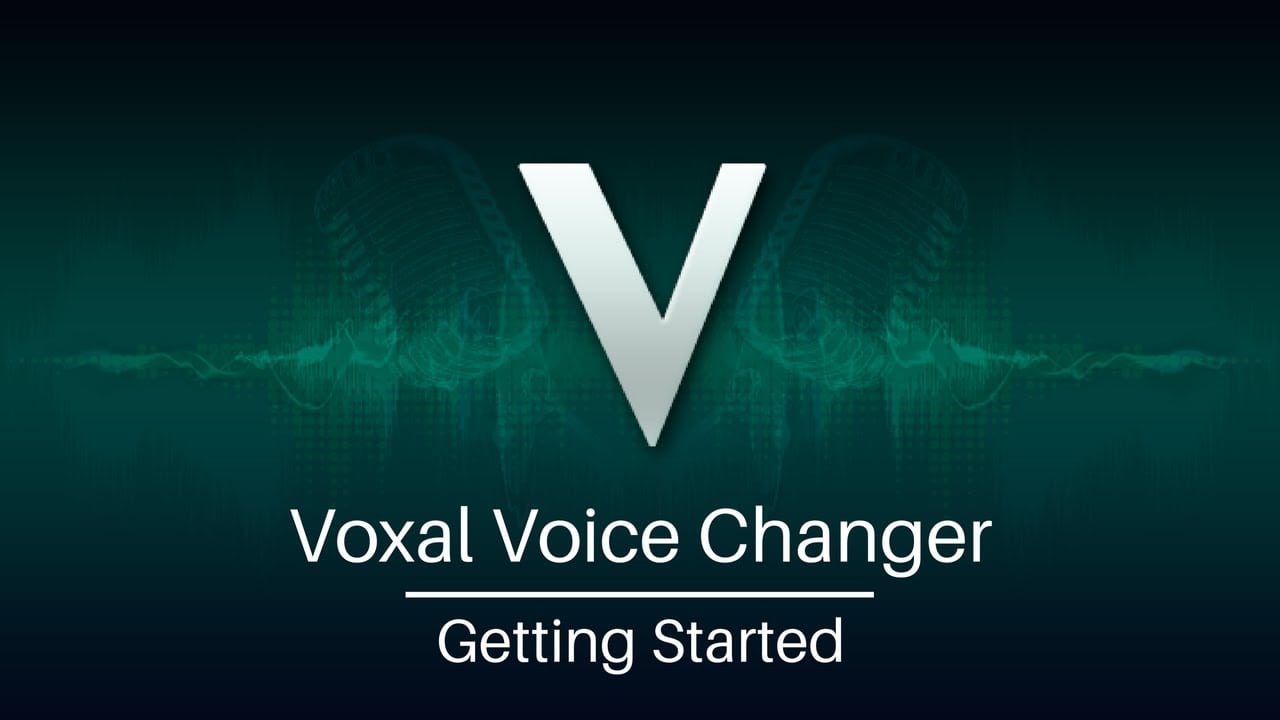 Voxal voice changer is one of the top voice changers with all outstanding features.
It is a light-weight software so it takes only a few seconds to download and offers low CPU usage. You can change the voice in the pre-recorded audio files using Voxal voice changer.
It has another great feature that you can change voice overs in different voice tones as your wish for different projects. It offers a library of vocal effects, different sounds effect like the girl, boy, robot, echo, alien, ethereal and much more.
The easy interface, real time voice changing effects, synthesize feature to convert text to voice makes it the best voice changer Skype. First try its trial version, then if you like its all features then go for the premium.
---
4. Masqvox Voice Changer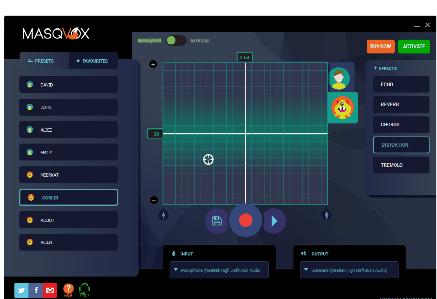 Masqvox voice changer is another excellent voice changer for Skype.
Using this software, you can change the voices as your wish like from male to female and female to male etc.
During a Skype call, as you speak into your microphone, this software changes your voice in real time.
It works efficiently with Skype for changing voice. Masqvox is also compatible with so many chat applications like Facebook Messenger, Hangouts and TeamSpeak etc. you can also modify your pre-recorded audio file using this software. It offers you a high range of voice diversity that's why it is a great voice changer.
---
5. AV Voice Changer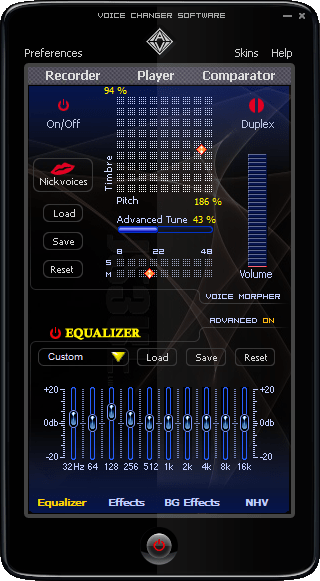 AV voice changer is an extra ordinary audiophiles tool by AVSoft Corp.
It has a user-friendly interface. It is compatible with most of all voice chat applications VoIP and messenger programs.
It uses Hooking and Virtual Audio Driver algorithms. It has a set of optimized voices which are called as 'nickvoices'.
You can use them according to your preferences to create a voice which is unique from others.
Another nickvoice feature is that you can create character specific nickvoices for some applications.
It has an exclusive library containing free voice and sound effects.
It has 50 audio, effects, 70 background effects, 54 non-human voices and many more.
These effects are suitable for high quality dubbing for movie and radio.
Apart from this, it has a built-in audio/ sound recorder, advanced equalizers, sound quality improvement parameters, pitch, smoothing and format morphs, voice comparator and parody maker through which you can make humorous celebrity prank calls. First try the 14 day free trial version, test and enjoy its features then buy the full version at the cost of $99.95.
---
Conclusion
Use these voice changers and make your Skype conversation more funny and entertaining than before.
I think you like my article so try any one of these voice changers for Skype and enjoy.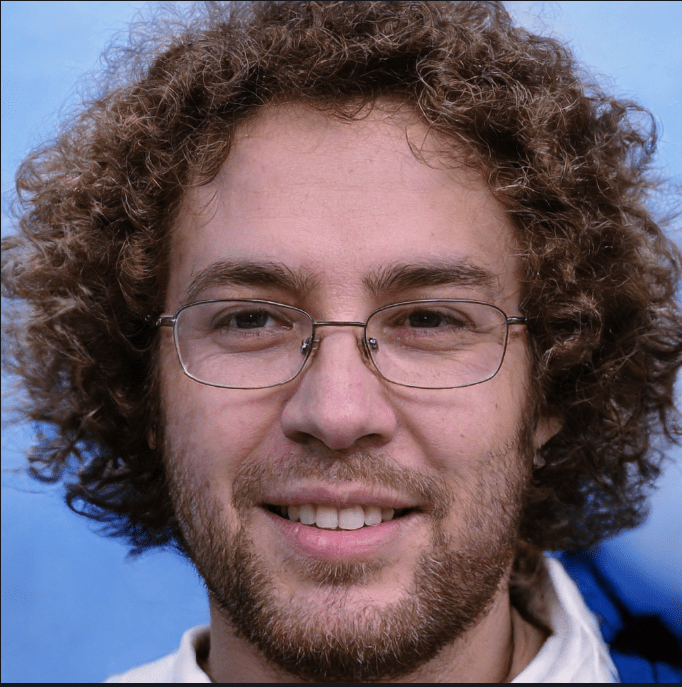 Hello! My name is Lucas, and I am the creator of ursuperb.com. I've been writing about technology for almost 10 years now, and I love talking about tech news, reviews, and tutorials. I'm currently living in San Francisco, CA, and I've been blogging professionally since 2012. I love what I do, and I really enjoy interacting with people online. I believe in creating positive change for humanity, and I try to inspire others to do the same. You can read more about me here.
My favorite thing about Ursuperb is that I'm able to provide useful information to anyone interested in learning more about technology. No matter what kind of tech you use (computer, smartphone, tablet), you will definitely find something interesting to read on Ursuperb. So, let's take a look at some of the topics I cover on Ursuperb:
1) How To Build An Online Business With WordPress
2) How To Make Money On YouTube Using AdSense
3) What Is Google Analytics? And Why Should You Use It?
4) How To Make Your Own Website Design Software For Free