As a gamer you would be well aware of Razer , which is a brand name for a group of companies that makes products for gamers, such as a line of mice, keyboards and headsets, all of which are designed to enhance a user's gaming experience.
Recently there has been a lot of complaints about Razer Synapse, as it has been cited to cause different problems with different devices, ranging from error messages (like the infamous " RzSynapse not responding"), wireless connection issues to different crashes.
Razer Synapse Not Responding Error:
1 – Update your Razer Synapse.
2 – Uninstall/Reinstall Razer Synapse.
3 – Make sure your OS is updated.
4 – Disable Ant
Many of us who enjoy using razer devices such as razer keyboard, Razer mouse, and so on, also have the idea of what razer synapse is.
It helps you to manage your Razer devices.
The razer synapse is the hardware configuration with which you can control all your Razer devices.
But sometimes what happens is, the razer synapse is unable to function. There's an abnormality in its workings.
It shows "razer synapse not responding."
But don't worry!
You can know for sure that there are ways with which you can deal with the problems.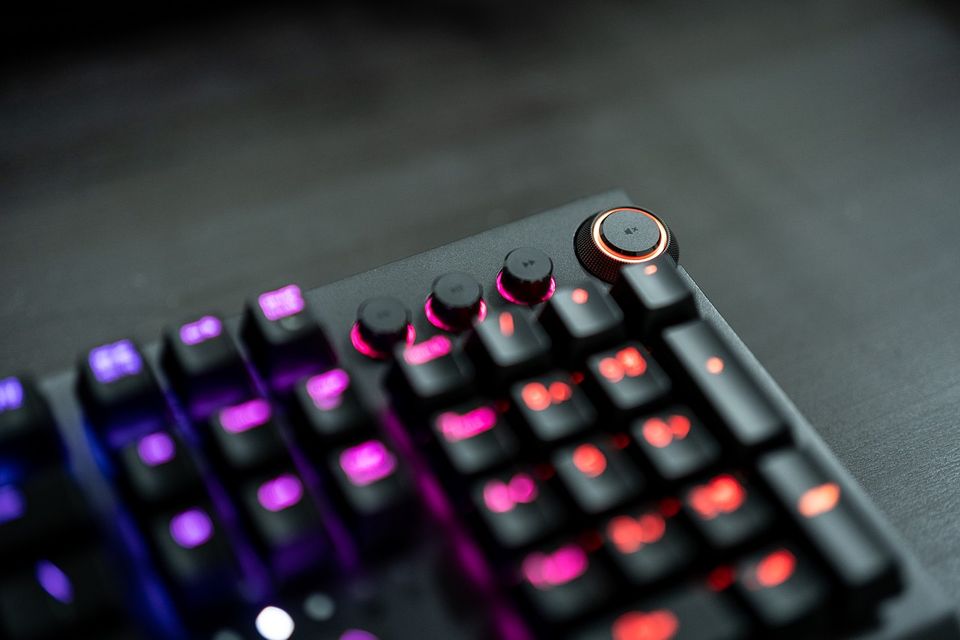 Thus, to overcome this issue, there are several available methods, and among those, I have listed a few which I can assure you that it will work wonders to solve your problem.
So let's get started!
Reinstall the Razer devices
Sometimes the reason why you are facing the issue might be because the device drivers are not responding correctly.
So in this case, what you can do is reinstall the razer synapse and razer device drivers in your device. Make sure you uninstall it first with a third-party uninstaller like the Revo Uninstaller.
This will ensure that there are no leftover residual files.
So let's now look into the steps to follow this method.
First of all, click on the Start button and then search for the Device Manager option and click on it.
Now, on the newly appeared menu, double-click on all the options named- Mice and other pointing devices, Keyboards and Human Interface Devices in here.
Now, right-click on all of these categories and choose the options Uninstall device from the menu.
For each of these razer devices, a dialog box will appear.
Select the Delete the driver software for this device option for each of these devices and hence, click on Uninstall.
That's it!
Now, for a few minutes unplug the razer devices from your POC and then restart your computer or laptop.
Now, plug in your devices and reinstall the razer synapse.
Contact Razer Support to fix your razer devices
Another issue might be that your razer devices are not working correctly and as a result, it's creating the problem.
Thus, in this case, there's no issue with the synapse and the whole problem is with your razer devices such as the razer mouse or keyboard or in some cases both!
So what you can do is, connect it with another computer and if you find that the razer device is detected, then there is probably something wrong with the synapse.
But if the device isn't detected, it might be the reason that your device has the fault.
So in this what you can do is contact with the Razer Support to repair your Razer mouse or keyboard.
Update your device drivers manually or automatically
Another reason for such a problem might be because the razer devices which you use is outdated or has some missing parts in it.
So, it's better to update it.
You can do it in two ways- manually and automatically.
For updating it manually, it requires efficiency and time at the same time.
So if you have both, then follow the steps mentioned.
First, go to the manufacturer's website search for the latest razer device which you want to update.
Then install it on your computer. That's it!
But if you want to try it in an easy and time-saving way, then it would be better for you to follow the automatic process.
You can do it automatically with Drive Easy. It will find the right device driver for you.
Hence, you won't have to be worried about making a mistake while downloading it.
So what you have to do is- download and install it.
Then Run it and click on the option Scan Now. Then, click on Update/ Update All to download the correct versions automatically. That's it!
Now restart your computer.
Temporarily stop your antivirus programs
If still the above methods do not work and of still you are facing the issue, then it might be because your antivirus program is stopping it from being detected. So if you are using antivirus programs like Windows Defender, you may temporarily disable it from your PC. Now connect your Razer mouse or keyboard to the computer and check if it works.
Install the latest version of the Microsoft .NET Framework
Last but not least, I would like to suggest another method if still your problem is not resolved.
Here, what you can do is install the latest Microsoft .NET Framework.
So what happens, in this case, is that the razer synapse might not open if the Microsoft .NET Framework is not installed in your computer or laptop. It is a system requirement for the razer synapse. So check for it to ensure a systematic running of your device synapse.
Another reason might be because the framework which is installed in your computer is of the old version. So, all you need to do is install the latest version of it to make the device synapse work in a full-fledged manner.
So, these are all the ways which you can give a try to fix the problem- "razer synapse not responding." Out of all these five ways, I assure you all of these methods are effective and work for your device.
Razer Synapse Not Responding is a common problem faced by many Razer Synapse users. This technology is the most used software to control Razer keyboards and mouse. By using this software we can control the settings of the keyboard and mouse of Razer. But sometimes this software stops responding. So, in this article, I will tell you how to fix Razer Synapse Not Responding.
So if you are still facing trouble while following any of this method mentioned below, you are free to leave a comment below. Also, if you have any further suggestions relating to the article, you are welcome to drop a comment below in the comment section.