Windows Registry Error..!
It sounds huge trouble related to the functioning of windows. But as someone correctly said that every problem has a solution and he was absolutely correct as Windows Registry Error can be easily solved quite easily.
But let us first understand what a Registry is and what is Window Registry Error.
What is a Registry?
The Windows Registry is a large database that contains the settings and configuration for hardware, programs, and applications running on your computer. It contains all the special binary keys that relate to all the installed applications and settings installed on your computer.
Opening a program, installing new software or altering your hardware requires Windows to refer to the information contained in the registry.
What is Window Registry Error?
If Windows Registry is not properly maintained, it suffers from errors that cause system and application problems.
Why does Windows Registry Error occur?
Windows Registry Error can occur due to any of the following reasons:
Improperly uninstalled applications that leave registry entries causing start-up problems.
Viruses, Trojans, and Spyware.
A vast number of unnecessary files on your computer that use system resources without any added benefit.
Having duplicate registry keys.
Before fixing the windows registry error,
it is always recommended to create a system restore point. Follow the given steps to create a system restore point:
Go to the control panel.
Open system.
Go to Advanced System Settings.
Press WIN+R, type regedit in Run Box and, press Enter.
In the Registry Editor scroll to the top in the left-hand pane, right-click "Computer" and click "Export."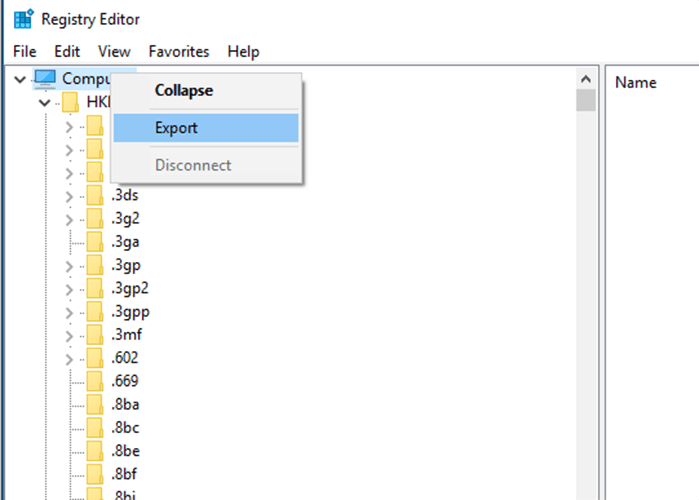 Give a name to the backup file and save it in a safe place (cloud storage or a flash drive is a good idea).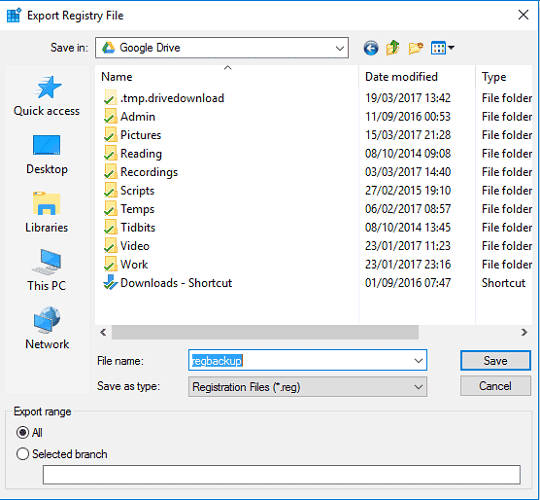 So after having a clear idea about what window registry is and what causes window registry error, let us jump to know the ways of solving it out.
Try out the following methods, and one of them will surely help you out:
Performing a System Restore
Open the system restore the window.
Press Win+Pause and click the "Advanced system settings" link.
Then, click the System Protection tab.
Click the System Restore button.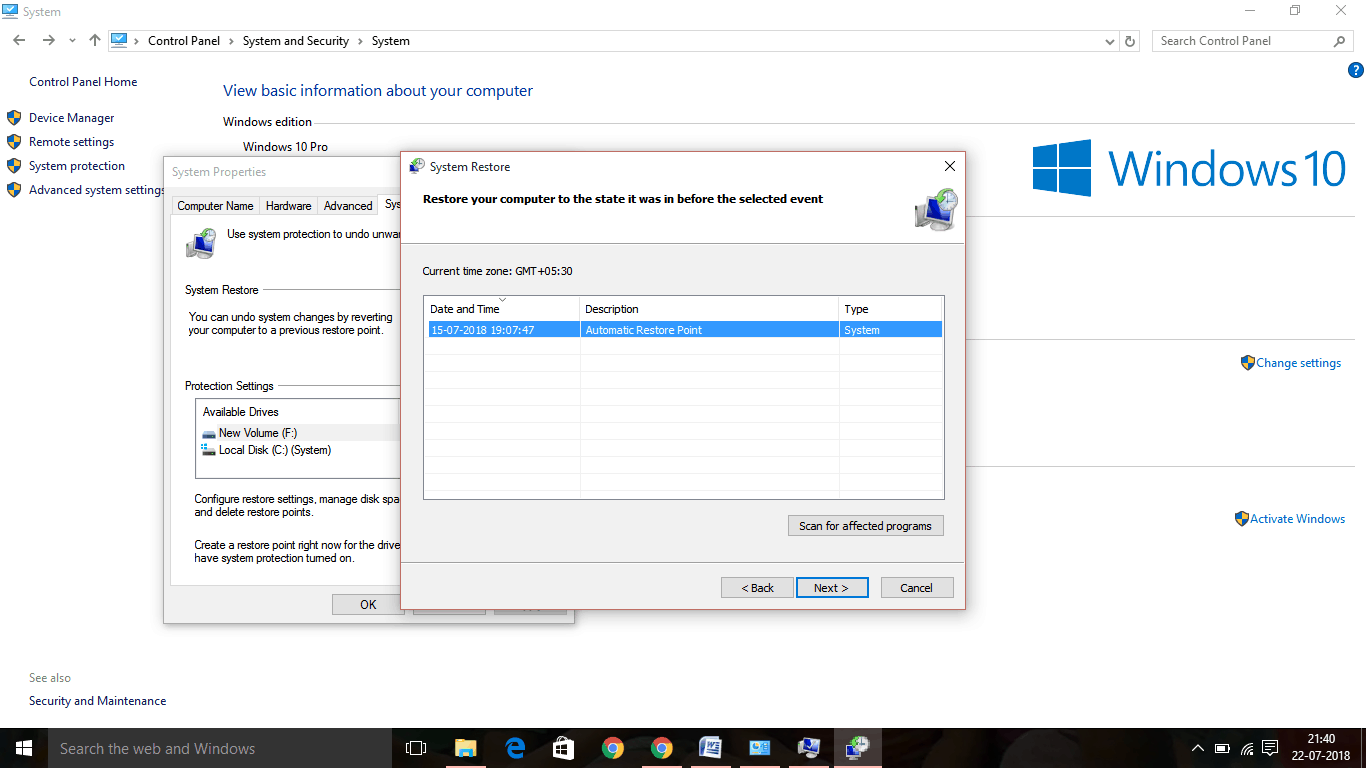 Click the Scan for affected programs. This will show you all the programs and drivers that will be deleted from the computer, as well as programs that will not work correctly after restoring.
A system restore will not affect any of your files.
Click Next and then Finish, which will start the restore process. This may take a few minutes.
Your computer will reboot once the restore is complete.
Use SYSTEM FILE CHECKER
– Open command prompt as an administrator and type sfc /scannow and press enter.
This checks your drive for registry errors and replaces any registries it deems faulty.
• To open the command prompt as an administrator, right-click on start and select command prompt (admin). Alternatively, press Windows + X and then select the "Command Prompt (Admin)" option.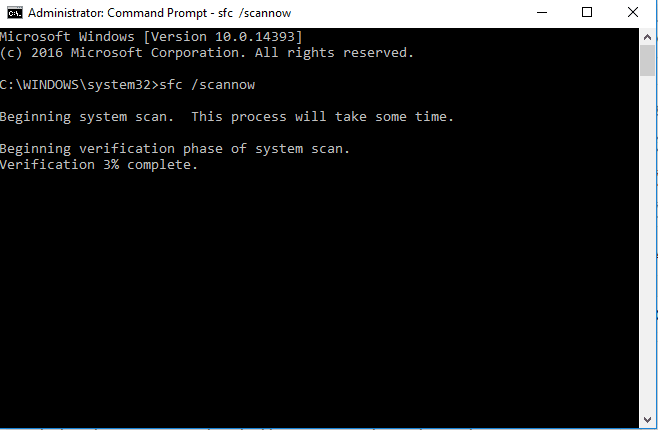 Using CCleaner–
First, Download and install CCleaner. CCleaner is a free utility made by Piriform. The free version is sufficient for repairing the registry.
While installing leave the settings as it is.
Run CCleaner. This application will scan your registry for errors, and then attempt to fix them for you.
Click the "Registry" option in the left menu.
Make sure that all of the boxes are checked. This will help CCleaner scan for as many errors as possible.
Click the "Scan for Issues" button. CCleaner will begin scanning your registry. Any errors will be displayed in the right frame.
Click the "Fix selected issues" button. By default, all the problems that are found will be solved
Make a backup of the registry when prompted. This will ensure that you can restore your settings if something goes wrong with CCleaner.
Click the "Fix All Selected Issues" button. You can review each fix manually, but you can typically trust CCleaner to make the repair.
Click "Close" after everything is fixed.
Restart your computer.
Manually Restore Registry
This is recommended for advanced users as one wrong edit can render your computer inoperable until the system is restored or reinstalled.
Before proceeding make sure the following things are applicable for your computer-
You have enabled viewing hidden & system files.
You have your Windows OS disk or ISO image on USB.
And the process begins-
Boot into system repair mode and select Repair my computer.
Select the command prompt as an administrator.
Now type these commands-
Cd /d C:windowsSystem32config
xcopy *.* C:RegBack
cd RegBack
dir
Check the dates of the files in the Registry Back up (you surely have given a name to it) directory. If they are from before your issue then input these commands:
copy /y software ..
copy /y system ..
copy /y sam ..
Note: two dots are part of the command.
Finally, restart your computer.
This is it..!
You have fixed your Windows Registry error by following one of the above given methods.