The "Adblock No Longer Working on YouTube" issue is actually not caused by ad blockers at all; rather, it is caused by a new type of advertising that is now being used on YouTube.
These advertising changes have had a huge impact on the way that ad blockers are able to work, and it has caused a lot of problems for more than just you. As a result, it is important to be aware of these changes, because they continue to cause issues for many people who use ad blockers or YouTube.
Adblock is one of the best extension which helps to prevent the ads from appearing on the screen.
Recently, it became popular because most of us do not like to see ads while watching any video.
Most of us lack the patience.
Who enjoys watching a mere ad while watching videos on YouTube?
I don't!
Moreover, some of us are very much aware of the fact that the advertisements popping out now and then are because of money purposes. It merely means people make money from the ads.
Sometimes, many of you might have noticed that the AdBlock doesn't function.
Although we have enabled the feature, the ads keep on popping. This happens because Google may demote the use of it for making money through it.
But we generally don't prefer it!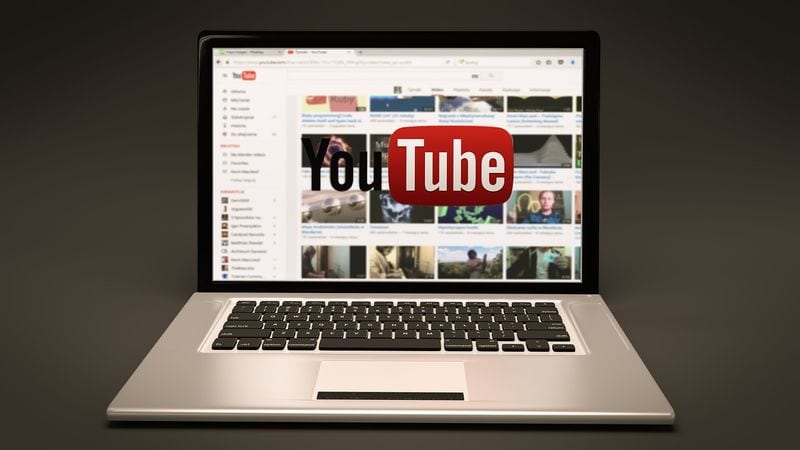 But don't worry!
There are several ways through which you can fix "Adblock not working on YouTube."
So let's not waste any further time and straight away get to the methods.
Sign out of your Gmail account to stop the ads
Sometimes, we see suggestions based on our past searches on YouTube. The sole reason for this is that YouTube is connected to our Gmail account.
Thus, Google automatically gets aware of our watch preferences, and as a result, it adds ads in between.
So, for solving this issue, all you need to do is sign out of your Gmail account. This won't let Google track you. And in this way, you can stop the ads from appearing.
So, let's get to the steps for preventing this first issue.
First, one the Youtube account.
Now, click on your profile which appears on the top right corner of the screen. Hence, a new menu will appear. Click on the sign out tab from the options provided.
Once you do it, you will find Sign in option.
Now, get back to your Google account using the credentials.
And you are all done! Your ads are now gone.
Still, if you face the problem, then follow the next method.
Install the latest version of the extensions to keep up with the updated browser
Another reason might be because the AdBlock which you are using is of the old version.
This generally happens because these days a lot of browsers get updated from time to time at a fast pace. Thus, the AdBlock might not be able to keep up with the update rate of the browser.
So try installing the latest one to keep up with the updated browsers. This is an easy way, and it might just solve your problem in one go.
Filter the extension manually to resolve the issue
If still your problem is not solved, you can try this easy method.
Go to the AdBlock extensions.
Now, in the extensions, click on Option. Then, search for the Filter option in the newly appeared menu.
Now, click on the Filter list. That's it!
Now your problem will be solved for sure.
But in case it doesn't, then follow the next method.
Disable some mandatory options in Adblock to stop seeing ads
Another case might be that the Acceptable Ads option is turned on in Adblock settings.
Probably, this might be the sole reason why you are watching ads while watching something on YouTube.
In this case, all you need to do is disable the Acceptable Ads option in the Adblock settings.
So follow the simple steps mentioned below to stop seeing ads on YouTube.
First, what you need to do is click on the Adblock icon.
Now, go to the Options.
Then, a new menu box will open.
Here, click on the General tab.
Now, unmark the option 'allow some non-intrusive advertising.'
Then, go to the Filter Lists tab and unmark the option 'Acceptable Ads.'
That's the end of the easy steps!
Now I think you will be able to watch videos without distractions. But if still you can't, follow the next method.
Clear your past searches data and reset the browsing settings
Another reliable method which you can give a try is clearing your past searches to prevent the ads from being a disturbance.
Okay!
So, clear your browsing data and just reset the browser settings. That's it!
To do so, follow the simple steps mentioned.
This will surely stop the ads from interrupting the Adblock.
First, click on the three vertical dots on the top-right corner of the screen.
Now click on the More Tools options and then on the Clear Browsing Data.
Hence, a new menu box will open. Here, in the 'Clear browsing data' option, choose 'the beginning of time.'
Then mark on 'Cached images and files' and 'Cookies and other site data' and then click on Clear Browsing Data.
Now the Settings page will open.
Here, scroll down to Content Settings and then click on cookies option.
In the search box provided type 'YouTube' and then click on Remove All Shown.
And you're all done!
Uninstall the corrupt Chrome browser and then reinstall it
The last but not the least method which I would like to mention is this- uninstall your old Chrome browser.
Why?
So the reason is that sometimes, the Chrome which we generally are using since months might have gone corrupt.
So, this might be the cause of why this issue is happening.
So, to avoid the problem, it would be suggested that you better uninstall the Chrome browser which you are using and then reinstall it.
This method can also be of help for some of you who are having a corrupt browser.
We all love to spend time on YouTube during our leisure time.
It is an excellent source of entertainment.
It provides us with an immense number of contents of valuable nature.
People of all age groups prefer watching YouTube as there is everything for everyone.
So if an Adblock user is interrupted while watching any video, then it becomes troublesome.
Thus, to fix this problem, the above methods can be tried. I assure you they'll work for sure.
If you have any queries related to the article, then feel free to ask, and any further suggestions are also appreciated in the comment box below.
If you own an ad blocker, you know how annoying it can be when advertisements start showing up on YouTube. After all, isn't that the whole point of using an ad blocker? The folks at Google have updated their ads in such a way that they won't be blocked by ad blocking software. Here's how to get around this. Before you make any changes, quit out of your ad blocker and refresh the page. You should be able to see the ads again.