5 Ways to Access iCloud on Your Android
Short Notes:
Many android users like to use the benefits provided by apple's online cloud storage named 'icloud'. Icloud has been pretty icloud is an online storage and computing service, founded by apple. It is an initiative for users to save their data, photos, icloud mails most of iphone users choose icloud mail as default email service. But, once you switch to an android device. …
Hi people!
Today we are going to talk about 5 ways to access iCloud on your android device. Many android users like to use the benefits provided by Apple's online cloud storage named 'iCloud'.
As we know that iCloud has been pretty famous among tech guys these days.
Thanks to the advantages and security it provides.
Before we begin, I'll like to draw your attention towards, the origin of cloud computing and iCloud.
So, let's move further.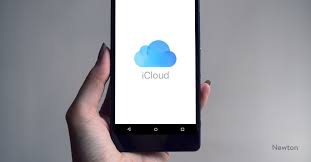 What is Cloud Computing?
Nowadays, we are hearing these words too often "Cloud Computing" and "Cloud Storage".
So, what actually does it mean?
Is it related to anything clouds we see above our heads?
If so it must be vulnerable by the rains?
You know it's just a poor joke.
Anyways, as you may already know that cloud storage has nothing to deal with clouds.
Cloud storage is everything about storing your data in digital form on remote servers. This idea provides you the freedom to access your data anytime anywhere without any tensions regarding securities.
So technically you don't need to carry those thousand GBs of storage disks with you, all your data is safe somewhere in a strong room.
All that you need is the internet to upload and fetch your data.
Cloud is believed to be invented by JOSEPH LICKENDER while he was working at ARPANET. The simple idea was to gather data from anyone from anywhere. Back in the 1960s when all that started none had any idea about how far the things will go.
But, it has been so famous that many experts believe it to be the next-gen future. Typically once Amazon launched AWS S3 back in 2006, cloud computing has reached the new level of success. After that many new competitors have been tried their fortunes here like- Google's Drive, Apple's iCloud, Dropbox, Smugmug, Pinterest, etc.
Benefits of cloud computing
Remote access
Your files can be accessed from any time and anywhere. Files are easy to upload and easier to fetch.
Security
Files and data are more secure compared to your local storages. It's a service provider's responsibility to secure the bulk of data.
Scalable service
You can save your resources and use them for other purposes. It makes your mind tensionless and frees you to deal with local issues only.
Cost-saving
Cloud storage is a lot more affordable compared to having several servers of your own. Even, maintaining all that data can be really tedious work.
Synchronization
Your data has been synchronized; hence you can use it on any platform at any time.
Disaster backups
All your important data is saved and copied at multiple places, which makes it more secured from any natural or manmade disasters.
Easy sharing
Sharing your data becomes really easy as you only have to deal with certain links, nothing else.
What is an iCloud?
iCloud is an online storage and computing service, founded by Apple.inc. Apple launched iCloud back in 2011, for its MAC and iPhone users.
Since then, it's estimated to be serving 850 million people all over the globe. iCloud is an initiative for users to save their data, photos, videos on a safe place and retrieve it quickly.
In December 2016 iCloud had a deal with Google to use some of their cloud computing services. Apple is using 11 web-based servers around the globe for safe storage most of them situated in USA, DENMARK, and ASIA.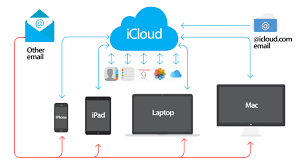 iCloud requires Apple devices having either ios 5 or later or Mac running with os X ver. 10.7.5 or later. It also requires a capable web browser and steady internet connections. Later on, Apple's tie-up with Microsoft allows you to use iCloud with systems running over windows 7/8/10.
Some features of iCloud
Backup and restore
Back to my Mac
Mobileme email
Find my iPhone
iTunes
iKeyChains
iCloud photo library
iCloud messages
iCloud drive
How to access iCloud on android device?
Suppose you were an iPhone or Mac user in past, but now have switched over to android somehow. Maybe, due to lost phone or you are away from it for any sack of reason.
Now, you want to access the iCloud platform,
but is it possible on android devices?
The answer is yes.
Here, we will discuss how you can access your iCloud account.
So, obviously, the need is to have an iCloud account. You also need a registered e-mail account synced with it.
So, here we will see 5 different ways or hacks to do so.
Photos, Gallery
Accessing iCloud photos or gallery on iPhone is as simple as just clicking and launching it. But using it on android is totally a different case.
As you might know, android browsers aren't compatible with iCloud access. We might also see a solution to it.
First, open your browser and search www.iCloud.com on it. You might get an error that the browser is not supported. Simply switch to "Desktop Mode".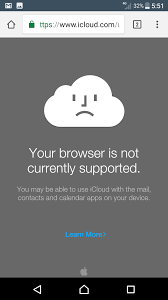 Once the site reloads, complete log in process and proceed further.
Now you can see and access all your photos and iCloud gallery. Although it doesn't look so pretty you can easily navigate.
Location
You can track your lost iPhone's location on the android device also. Please open the browser and navigate as the last step. Make sure you search for a device which is registered on "iDevice". Here you can choose "Track my iPhone".
iCloud mails
Most of iPhone users choose iCloud mail as default email service. But, once you switch to an android device, that's a bit difficult to use iCloud emails.
Open your device settings
Find User accounts and choose Add accounts
Choose personal IMAP
Choose iCloud email account
Add your iCloud email account, password, etc.
Select 993 as the port number.
Select SSL/TSL as a security type.
Done
Contacts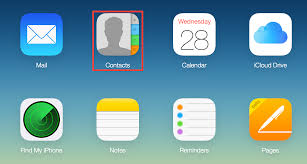 Now, if you don't know to sync your iCloud contacts to the android device is somewhat difficult to process. So, you have to proceed slowly.
Open iCloud website on your normal PC.
Go to contacts.
Select export contacts.
Select ExportVcard.
This will create a VCF file.
Now connect your android device to Pc, via data cable or USB drive.
Transfer that VCF file.
Go to contacts in your android device.
Menu Import contacts Your_VCF_File.
Import and done.
Calendar, App-notes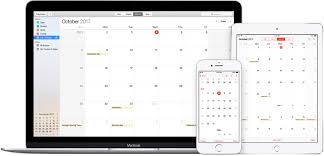 Open iCloud on your PC.
Open Calendar Menu select the calendar you want to sync.
Go to Public Calendar; click email when the WebCal URL pops-up.
Send the URL to your android device's email.
Open your android play store, install the "CalDAV Sync" app.
Open that email on Android device and the URL.
Open CalDAV Sync Add Account WebCal.
Paste the URL and click Next Done.
So this was all from our side.
Thanks for scrolling.
Hope it helped you.
Meet you soon somewhere.
Till then Good Bye and have a nice day.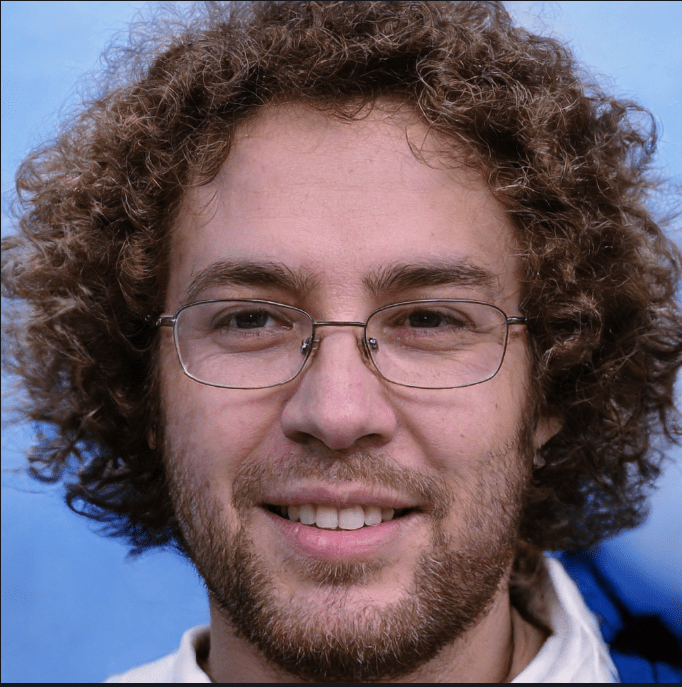 Hello! My name is Lucas, and I am the creator of ursuperb.com. I've been writing about technology for almost 10 years now, and I love talking about tech news, reviews, and tutorials. I'm currently living in San Francisco, CA, and I've been blogging professionally since 2012. I love what I do, and I really enjoy interacting with people online. I believe in creating positive change for humanity, and I try to inspire others to do the same. You can read more about me here.
My favorite thing about Ursuperb is that I'm able to provide useful information to anyone interested in learning more about technology. No matter what kind of tech you use (computer, smartphone, tablet), you will definitely find something interesting to read on Ursuperb. So, let's take a look at some of the topics I cover on Ursuperb:
1) How To Build An Online Business With WordPress
2) How To Make Money On YouTube Using AdSense
3) What Is Google Analytics? And Why Should You Use It?
4) How To Make Your Own Website Design Software For Free