Lenovo laptops are so popular in industry.
But many of the Lenovo laptop users complained that their Lenovo laptop is stuck on splash screen and doesn't boot into windows or it throws any error message.
Here in this article I'm going to give you some methods so that you can able to fix the problem and you may have to perform different troubleshooting steps.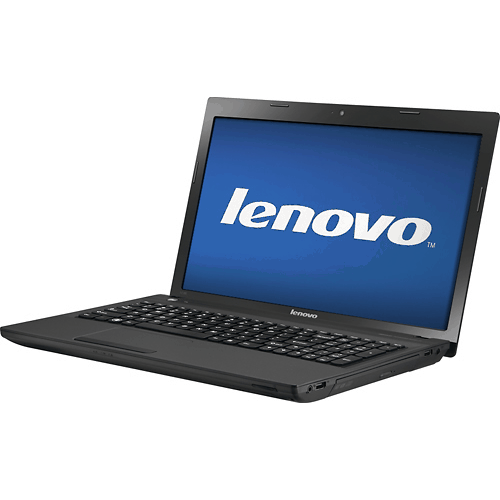 Fix Lenovo laptop stuck at splash screen
Method 1: Power cycle your Lenovo laptop
Draining of all the power out of your laptop battery and after that rebooting your laptop is actually called power cycling. The steps that you have to follow to do power cycling are – first unplug your Lenovo laptop from charging then tap and hold on the power button for 20 seconds.
Then only connect the charger and again hold on the power button for 10 seconds. After doing this reboot your laptop and your problem will may go away.
Method 2: Take out laptop battery
If the above mentioned method is failed to solve your problem then follow this solution. Take out your laptop battery and then press and hold on the power button for 30 seconds. This trick may fix your problem. It is slightly difficult to remove the battery if you have not ever done this.
Method 3: Remove BIOS battery
If the above two methods are not working then you can try this method. You have to take a couple of screws to access and remove BIOS battery so this long shot may work for you. But you have to take some suggestions from your techie relatives or friends.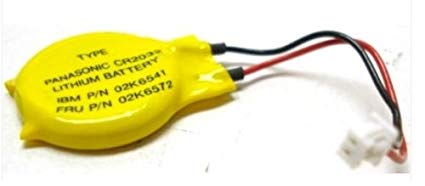 Method 4: Lenovo laptop got DVD drive
Sometimes the DVD drive of your Lenovo laptop can be the cause of this problem. May be this is an awkward cause but according to some Lenovo laptop users this is true.
Removing DVD drive from laptop, after all troubleshooting can fix your problem. Disconnect DVD ROM from laptop and see that is it work or not.
Method 5: Lenovo onekey recovery
Lenovo offer users a simple solution to fix this problem. They offer resetting the laptop to factory default which can be able to fix so many issues like splash screen
. To do the Lenovo onekey recovery, locate the NOVO first, which is usually located at the top or around the left side panel near the power button.
You have to tap and hold on NOVO button while laptop is turned off. This will boot your laptop into NOVO recovery menu and you need to use arrow keys to move around options and after that select the recovery option.
Method 6: Disable Lenovo service engine/ Lenovo resolution centre in BIOS
Good design/ invention not always are helpful.
Sometimes it causes harm or brings some problem. That's what Lenovo resolution Center or Lenovo service engine does in case of this laptop.
Many users suggested that if you disable the settings in BIOS, you can get rid of the problem of stucked splash screen. Sometimes it prevents windows update by completely blocking the system, that's why it results a broken system.
Method 7: Start your laptop in safe mode
Safe mode is a very helpful to troubleshoot issues with programs as well as with drivers which may not start properly or results "Lenovo laptop stack on splash screen" problem.
First try to start your Lenovo laptop in safe mode to solve this problem.
As it results your laptop in a limited state, safe mode is the best trouble-shooter.
Only you have to follow the following steps to remove the issue.
Step 1: First restart your problem. Now press Shift+Restart. In settings after that go to the sign-in screen.
Step 2: Go for Windows Key+R and this will force windows to boot from safe mode when you do a reboot of your Lenovo laptop as well as it will do it every time.
Method 8: Restore windows on your Lenovo laptop
Restore windows on your Lenovo laptop may solve your issue.
One thing you should have to keep in mind that takes a backup of your system because this method may create a situation of data lost.
Take a look to the below steps.
Step 1: Normally start your Lenovo laptop. Before the windows logo loading seen on the screen press F8. Now you can see different windows boot options.
Step 2: Then select the option "Repair your computer" and wait until the windows 7 repair mode is ready for any further process.
Step 3: When asked to select keyboard click on OK.
Choose your account when asked and tap OK. If it requires password provide it. Now you can see the system restore option.
Step 4: Choose one of the best option from windows restore available points which will appeared.
Step 5: Click on Next and your Lenovo laptop will be restored to the selected point. Wait until the process will do completely. Hope this will solve your problem.
Conclusion
All I can hope that you liked my article.
In this article I have given details about everything so that you can understand everything better.
Then why are you waiting?
Fix the problem of Lenovo laptop stuck at splash screen.
You should have to remember the steps of the methods to prevent the problem.
If you don't follow the steps properly then this will not helpful to you.
Do it carefully.