If your system has Google Crash Handler installed on it, then you might have been seen that GoogleCrashHandler.exe is running on the background if you open up the task manager.
In this tutorial we will learn how to remove Google Crash Handler . Google Crash Handler is a program designed and developed by Google Inc. It monitors the activity of all programs in the computer and when a program fails to respond, it will automatically open the task manager to terminate that program.
This is one of the google processes which runs during any installation from Google.
In this article, I will be talking about what is Google Crash Handler, why it causes problems, why it is a threat, and how to remove it from your device.
What is GoogleCrashHandler.exe?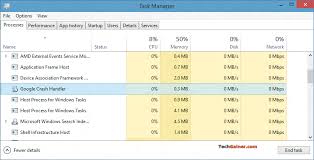 GoogleCeashHandler.exe file is a software component of Google Updater by Google. ".exe" denotes that it is an executable file. This belongs to Google updater, a package management system, which downloads, installs, removes, and automatically updates Google applications.
It keeps on running in the background and keeps sending usage statistics, memory usage, crash reports, etc. to Google. Google uses those reports and data to work on the software to keep such problems from happening in the future.
Why should you remove GoogleCrashHandler?
Generally, Google Crash Handler is not a direct threat or something for your system. But it runs automatically when any error occurs during installation of Google application. It shows error messages, and that procedure makes your device to process slower. Some common error messages it shows-
Google crash handler has stopped working. Windows is checking for a solution. (Windows 10, 8, 7).
Google crash handler has stopped working. A problem caused the program to stop working correctly. Windows will close the program and notify you if a solution is available. (Windows 10, 8, 7).
GoogleCrashHandler64.exe has encountered a problem and needs to close. (Windows XP).
Access violation at address FFFFFFFF in module GoogleCrashHandler64.exe. Read of address 00000000.
What problem does Google Crash Handler cause?
Sometimes Google Crash Handler acts like a virus. Once your system is infected with this virus, you may notice various symptoms consistent with common potentially unwanted Programs (PUP), adware, spyware, browser hijackers, malware, Trojans, and computer viruses.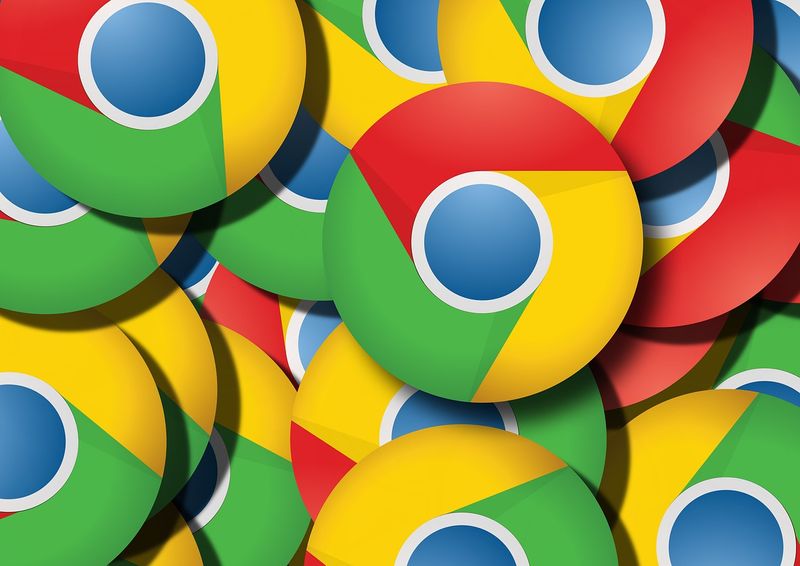 For example, sometimes, you may notice unwanted popup advertisements when you browse the web. The infection can also cause affected internet browser to launch on various webpages. This can be a serious threat to your computer and your personal information.
Some information about Google Crash Handler
This GooglrCrashHandler64.exe process dies not to have a physical window and does not appear on the taskbar. This file has a digital signature. This file can change the behavior of other applications. If you see this file on your hard drive or Windows Task Manager, make sure that it is not a malicious variant.
The Google Crash Handler will keep on running on the background if you have selected to send the anonymous usage statistics and crash reports to Google for certain Google software, like Google Chrome.
To find if it is running in Windows, press Ctrl+Shift+Esc on your keyboard to open the Windows task manager.
How to uninstall Google Crash Handler?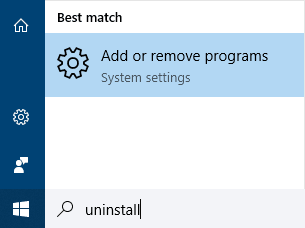 To delete Google Crash Handler, you need to follow the below-mentioned steps:-
Click the Windows START button. You can find it in the bottom left corner of the taskbar.
Type the word "uninstall."
Click Add or Remove Programs.
Now find the Google Update option in the given list of displayed application.
Select it and click uninstall.
How to check if GoogleCrashHandler64.exe was successfully uninstalled or not:-
After uninstalling, RESTART your computer. Then open Windows Explorer and see if there is still a folder with the name of the software under C: Program Files. Also, don't forget to check the Registry for remnants of Google Crash Handler.
For that, start " Regedit." Then look under "HKEY_LOCAL_MACHINE" > "Software" for Google Crash Handler or the name of the producer. Still, if the program is not deleted, then go for software.
Remove Google Crash Handler with Malwarebytes:-
Open the browser window and download http://botcrawl.com/downloads/software/antimalware/malwarebytes-anti-malware-premium/ or http://botcrawl.com/downloads/software/antimalware/malwarebytes-anti-malware-free/.
Open the executable file (mb3-setup.exe) to begin installing Malwarebytes.
Select your language, click Next, then select "I accept the agreement," click the Next button displayed in each step, then click Install button to install Malwarebytes. In the end, click Finish when the installation process is complete.
Open Malwarebytes and click the Scan Now button on the Dashboard to start scanning your computer.
Click the Quarantine Selected button once the scan is finished.
If Malwarebytes says, " All selected items have been removed successfully. A log file has been saved to the logs folder. Your computer needs to be restarted to complete the removal process. Would you like to restart now?" Select Yes to restart your computer.
Remove Google Crash Handler with HitmanPro:-
Open your browser window and download HitmanPro. Open the executable file (hitmanpro_x64.exe or HitmanPro_x32.exe) to begin installing HitmanPro.
Click the Next button, check "I accept the terms of the license agreement," and click the Next button.
On the setup page, select "Yes, create a copy of HitmanPro so I can regularly scan this computer (recommend)" and add your email address to the registration field to begin the free trial.
Again click Next to begin to scan your computer.
After scanning is done, click the Next button consecutively to remove.
How to remove Google Crash Handler process on Google Chrome?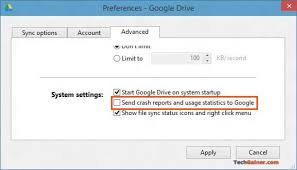 from your device. Click on the Wrench menu at the top right corner of the page.
Select "settings." And then under the "settings" tab, go to "Advanced settings" option.
Under the "Advanced settings" list, select "privacy."
There uncheck the option "Automatically send usage statistics and crash reports to Google."
How to remove Google Crash Handler process on Google Earth?
To disable the process on Google Earth, follow this process. Open Earth Tools —> Options —> General Tab. Under the Usage Statistics, uncheck or remove the tick mark for "Send usage statistics to Google." Click " OK" to apply.
This Google Crash Handler process can be turned off in the installed Google program. Uninstallation process can be a problem if several Google applications are installed on your device. But otherwise, if you follow the steps mentioned above, it would be easy for you to get rid of this file.
You use Google search engine and suddenly your browser stops working with many tabs open. This is very frustrating. You may not understand why this problem is happening. Google Crash Handler is a tool that is used to collect information about the problem chrome is facing. However, you should not be annoyed with this tool.