HBO (Home Box Office) is one of the most famous American channel.
It is the oldest and longest continuously operating, premium based television service.
It provides 7×24 hours multiplex channels including HBO Comedy, HBO Latino, HBO Signature, and HBO Family. HBO Network has almost 140 million subscribers all over the world.
The Game of Thrones, Silicon Valley, Westworld these are the most rated TV shows which have attracted more viewers. It also streams popular movies.
And now you can watch your favorite HBO TV shows, movies, etc. on Kodi. I will talk about Kodi, and how to install and watch HBO on Kodi.
What is Kodi?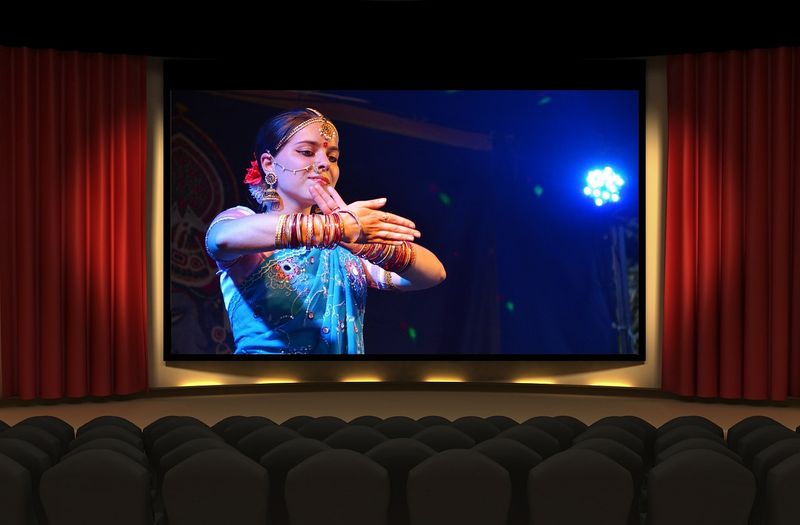 Kodi is a free and open-source media player software application developed by the XBMC Foundation. It allows you to play, and record mostly streaming Media such as videos, music's, podcasts, and videos from the internet as well as from digital and local storage files. You can play that content on any device including PC, Laptop, Tablet, TV, phone, and even on Raspberry Pi.
How to download HBO on Kodi Krypton 17?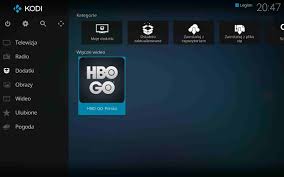 Open Kodi. On the home page, at the top left corner, click on "settings" icon.
Select file manager to add the source file.
Now at the left-hand side menu-bar, double click on "Add source" option.
Then you will see a pop-up window will appear on the screen to add file source. Click on "browse", select <none> to enter path.
The path of the falcon add-on is "http://ajbuilds.uk/secret/."
You can name the folder as "secret." Now click on " OK."
Now go back to the Home page of Kodi and click on the "settings" icon. Here find the "add on" option and click it. Then select "install from zip file."
Under the " install" from zip file" option, scroll down to find the "secret" file.
There you will find two file options. From that, select the file named as "plugin.video.fakmov.zip."
It will take some times to get installed. Once you have successfully installed it, you will be able to watch HBO on Kodi.
Now again return to the Home screen back, and select Falcon add-on from Add-ons —> Video add-ons.
You will find a list of features like IPTV, movies, sky movies, TV shows, sports, and more. From those options, select Falcon IPTV to watch HBO.
There you will find many categories of the channel. Choose the location according to your channel. To watch HBO, you have to select USA TV.
Now scroll down to find HBO. Now you can enjoy watching HBO HD.
Not only HBO HD, but you can also watch HBO 2, HBO Comedy, HBO Family, HBO Zone, HBO Signature, etc.
How to watch HBO on Adryanlist add-on on Kodi?
Adryanlist add-on is one of the best add-ons on Kodi. With this, you can watch TV shows. This was developed mainly for the people who speak Spanish. The first step is to install this add-on. Follow these steps to install Adryanlist add-on.
Open the Home page of Kodi and go for the "SYSTEM" tab and click on it.
Under this tab, there will be many options. Find "File Manager." Click on it.
A page will open. Here go to the option "Add Source" and click on it. A dialogue box will popup. Select <none>, then another dialogue box will pop up with a virtual keyboard. Type http://repo.ares-project.com/magic/ , and press are DONE.
Move to next space; you can name the file as "magic" and click OK.
Now again visit the Home page of Kodi. Go on like System —> Settings —> Change your settings —> Add-ons.
After that, it will show you a list of various Add-on options. Select "Install from zip file." Then you will see many zip files. Select the "magic" file you have saved.
A folder will open named as "repository.aresproject," and click OK. After you have opened it, you will see the zip file as " repository.aresproject.zip." Install it by clicking "Install from the repository."
Out of many options, follow these Aresproject —> Video Add-on —> Adryanlist —> Install.
Now visit the main page of Kodi and select "Videos." Under that many options, click on " Add-on." Now select "Adryanlist" add-on. Now it's done.
Now follow the below steps to install HBO on Adryanlist add-on
Open Adryanlist add-on.
Select IPTV.
In the new window, select "Ultimate IPTV."
Then select Sky UK USA Canada and Asia mix ABC HD sky.
Now choose HBO HD.
How to install and watch HBO on Kodi on Amazon Fire Stick?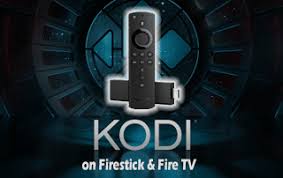 To install and HBO on Kodi Amazon Fire Stick, first, you have to subscribe to their premium service. Then follow the below steps.
Open Firestick, download HBO Go App, and open it.
Click on "Activate your device" to get the code, and put that code on your computer.
Then go to HBOGO.com/activate. If you are not from the USA, then you must have a VPN.
Now go like this firestick —> continue. Select the TV provider, enter your Username and Password for your TV provider.
Then enter your activation code, and click on Activate device.
After following the above-mentioned steps, you will receive a success message saying that you can now watch HBO GO.
How to install and watch HBO on Kodi 16 or below?
You have to follow these steps to install and watch HBO on Kodi Jarvis version 16 or below.
Open Kodi Jarvis and go on like these- System —> File Manager. Double click on Add source. Then select <none>and write the URL—> http://archive.org/download/repository. And click "done."
Then type the name for repository, i.e., Stream-Hub —>click Done —> click OK.
Now go to Kodi Home Screen—>click on System —> Add-on —>Install from .zip File —>Stream-Hub —> repository.streamhub.zip . Wait for some time till the installation is finished.
Then install from Repository —>"Stream-Hub" Repository" —>Video Add-on —>select "Stream-Hub" —> Install.
For watching HBO on Kodi, open the Home page of Kodi, and follow- Videos —> Add-on —> Stream-Hub —> Live TV —> Android API —> Mobdro. Now scroll down to find HBO, and select it. That's it. Now you can watch your favorite shows on HBO on Kodi.
Conclusion:-
I have mentioned about different procedures to install and watch HBO from Kodi. You have to follow those steps carefully. You can enjoy HBO whenever you want, even with HD quality.