The debate of centuries though which is better Mac or PC.
However, every time we look into the perks offered by both of these operators, the only conclusion that comes is, 'it depends upon to person to person'.
Well, that is pretty much obvious as well as far as the neutral decision is concerned.
Moreover, it does actually depends each of them are based upon different principle yet the motive is the same that is to serve people and also be the number 1 selling house.
In order to accomplish this, they both provide different assets over others and eventually the people got bifurcated in two.
It is more like a match wherein there are two teams involved and both of the team players are trying their best to win the match. However, the referees are smart and clever that draws the match. Which is exactly the case, there is never a clear winner.
But if we pay attention to the topic it is more than just Mac vs PC. It says which is better Mac or PC for video editing. That means the field of criteria is set.
Now all the parameters will be based on the video editing only not on anything else. If you are looking for any one of these and have confusion as to which is best then it will surely help you in your decision making.
In this article, I will be discussing which is better for video editing Mac vs. PC?
All you need to do is follow me with this article and you will be able to find the best option for you.
There will be many questions arising like how to conclude if it is good or not?
Where to buy from?
Is it reliable?
What all it offers?
Will it be worth buy?
All your questions will eventually get answered as we move further with the article.
Video editors and video editing
It is very well said that 'time is money, If you ask for the time it is equal to money'.
The same principle is applicable in this field as well. It is no wonder as to why video editors are looking for the finest and ideal machines for their work and also to magnify more in terms of quality.
The catch is a professional and well equipped set up can save a lot of time of the video editors which will save a lot of time, probably help to reduce long term anxiety run and also handsome of money.
Video editors with the fine machine can really do wonders with the talent.
However learning video editing is no big deal as far as knowledge is concerned, due to the availability of an immense amount of content.
But all comes down to the implementation factor.
Video is something which you need to present to millions of crowd and they will only see what you have presented in front of them that can only be possible if you have a fine machine like PC or Mac.
They are not interested in the knowledge of the creator and nor on the amount of time and effort you have put in.
They will only see the final output which is there in front of their eye. Might sound brutally blunt but that is the bitter truth.
Now the question is which one to choose. Let's find out.
Why PC?
Well, the first pick is PCs out of the two. Let us see what are the possible reasons that make PCs over the verge of Mac.
PCs are relatively cheap
The first and foremost point which comes is input capital. Probably the most important factor as well because you want to invest but at the same time you also don't want to spend too much.
Moreover, spending too much on a device might turn up into a liability rather than an asset. Even if video editing is your profession you don't want to start with the baggage of such a huge amount of capital invested.
Also, PCs do offer a great amount of video editing features that you will get in Mac after spending a huge amount of money. Consider by an example a high end PC will all the required features will cost you around 1,000 rupees whereas the same high end device in Apple might cost you at 1500 rupees.
So in Mac, you are spending 500 rupees more.
Due to this PCs are affordable than Mac and it can be clearly said that in terms of affordability and budget wise PCs are better than Mac and hence is the best.
Compatibility with the software
This is something which generally most of the apple users might not agree especially the one who are core patent lover of apple. However, it is worth to ponder upon this point as well.
There is plenty of good software available for video editing like VideoStudio, Pinnacle Studio which is not available in Mac due to their core software.
Whereas these options are open to all PC users. It might be possible that working on the same software might make your working style limited and won't allow you to explore more angles and sides of the video editing that might lead to the downfall of your work.
So for this software modulation PCs are way better than Mac because for how long will you use Apple exclusive Final Cut Pro? Everything has its saturation point and with the time you need to update yourself and your machine in order to compete in the race.
Thus without any doubt, Pcs are more compatible than Mac and thus puts them over the verge of Mac. One might not just stick to one given platform of work.
PCs have more connectivity: Ports
It might be a minor point at a glance but it has an immense amount of hidden meaning. Generally, it is observed that when working professionally what is the use of ports?
PCs are offering a new set of ports whereas the apple is on a mission to decrease them.
Well, why ports are required?
These are important in order to insert the SD card, even USB ports sometimes become important, headphones jack might be an asset if they are providing with the inbuilt port.
Moreover, it should be noted that if you spend a lot of money and bought a Mac then you need to spend some more for the adapter and also for the dongles in order to connect with the hardware. This is because Macs no longer have an SD card slot as of now due to the company's policy of reducing slots.
In order to reduce the clutter on your desktop and also to make it presentable, you should opt for PC over Mac considering the ports offered by PCs. It should be noted that as to why to reduce the ports as for that particular frame you are not adding anything, it just free space.
Instead of letting it go, Apple should think about it to invest in the free space by adding a few ports that will help its users.
Thus it is pretty much evident that Pcs have more connectivity sources: the ports, hence it is certainly better than the Macs which are deprived of ports.
Upgrades are available
It is pretty much observed in the phones too that android are easy to updates and updates are readily available whereas this is not the case with the iOS. The same is with PCs and Macs as well. The windows operating system on PC receives regular updates notifications but it is not very frequent with the Apple.
It is not completely cut off in apple as far as updating the system is concerned.
They do get notified but they release their updates mostly for security purposes. Also, they get notified only with the new release and not in between.
During updates will your PCs to boost the speed and sometimes also help in curing virus by providing strong ant virus to the user. The performance level is also kept balanced due to these regular updates.
Thus if you are more on regular updates and want your PC to be up to date with the technology than PCs are the best for you over Macs. They will also help you in the updates but occasionally not along the course.
Used by the majority of the large scale video production teams
You might take a pause at this statement, PCs are used by the majority of the large scale video production teams.
Now what?
The company for which you are working for or for that matter the market for which you are producing your videos. The majority of them are using PCs as their primary source for video production.
If you are using Mac, then you have to face a lot of serious issues like transfer of files can be possible only from apple to apple. If that is the case then how will you communicate with the company or with the users.
Extraordinary resulted in ending being the odd one out from the crowd. The device restriction for accessibility will restrict your capabilities to the world.
It is pretty much evident that why the majority of the firms and companies are using PC due to the primary reason the cost and second is the accessibility with the device and also the interaction with the crowd, of which the majority of them are using MS that is PC, not Macs.
Also, TVs support the same hardware to that of the PC.
Therefore it is handy for a lot of video suppliers.
The quality is also supreme and hence makes it pretty much workable and makes it eligible to deliver the quality product if compared with the Macs as well.
It should be noted that it is comparatively easier to design a tailor-made video build for a PC.
Hence it is evident that PCs are better than Macs due to the fact that is used by the majority of the large scale video production teams.
Why not Mac?
Looks you have already made a choice but don't rush too much as there is one more product in the basket which might turn the table upside down.
Yes, it is a super classy and luxurious Mac by very own: the Apple.
This section will try to increase your confusion state to another level as when you will see the perks offered by the Macs over the PCs you might put yourself in a state of dilemma. Let us see what all Mac has got:
Better for large scale file transfer
Well, this point might not be understood to some of the video editors due to the amount of file transfer upon which they are working but most of the editors have to transfer large scale of files in that very case you need a trustworthy and a reliable machine to do so which is Mac.
A great deal has changed in the designs and video field since the mid 2000s.
Presently we are managing Full HD and 4k video. The documents content makers use have gotten greater and greater.
While Macs don't produce incredible programming as it used to, it has held a significant component video editors can profit by. Macs have the best ports and devices for huge document moves.
Apple's ports are remarkably appropriate for associating with 4k screens. You can be guaranteed that the information move speed won't endure when utilizing a Mac.
Additionally, Macs have Thunderbolt. The Thunderbolt 2 fringe cables is as yet an impressive gadget for enormous document moves. The cutting edge Thunderbolt is far and away superior, as it's joined with USB-C ports.
Thunderbolt is especially beneficial for PCs. The port can transmit information at a rate as quickly as 40 Gbps.
Thus if large scale file transfer is considered than Macs hold on a verge over the PCs.
Preferred by innovative and creative artist
If you ask any expert who is in the field of graphic designing that which operating system is best for video editing or for graphic designing than most of them will say Mac is the best. If you consider the experience and coming from one who is working in this field then there is something more on Macs that designate itself as the best.
The architecture of Mac itself attracts everyone to its side. It has a fine texture with a sleek design that can make any professional editor incline towards it. It also offers quality usability levels and features that again makes creators incline towards it.
Video editing and graphic designing are somewhat related very close and due to this many of the professionals prefer Mac and hence due to this Mac got a point for the user preference.
Historically associated with design and class
The Mac turned out to be very well known among artists and editors in the mid 2000s. Apple effectively began elevating Mac to visual architects and video artists. At that point, PCs didn't offer such particular administrations.
Once upon a time, pretty much all plan universities and creative art schools utilized Macs to educate. students and Instructors both educated the Apple working framework.
Normally, when these students graduate, they began utilizing Macs to accomplish their work.
Artists and editors once in a while change their instruments of the exchange, so the Mac grabbed hold. As far as it matters for its, Apple offered various specific programming to take into account visual computerization needs.
Numerous video editors despite everything use Apple iMovie. Apple-structured early programming and devices explicitly for artists and makers some time ago. In this way, since the turn of the century, content makers have normally floated towards the Mac.
Thus the legacy of the users continued to use the Macs and hence make sit a chain of trust worthy users and core users off only Apple.
Color and fonts are not beatable
Apple holds a superior advantage over three departments which are Color, Typography, and Graphics. There is no PC which can compete in front of Mac under all these 3 departments. Due to this most of the video editors believe in investing in Macs rather on the PCs neglecting the amount of money which is to be invested.
The company has invested a lot in their Macs on color and graphics in order to attract the elite crowd. Also, it is just not all about the company's investment most of the video editors have seen the difference between the PC and Mac in terms of quality of color and graphics. Even the font standard cannot be beatable with any other PC.
Due to color, graphics and typography factor Macs deserve a point is certainly best over the PC in this particular field.
Completely user friendly
Macs were planned from the earliest starting point to be as easy to understand as could be expected under the circumstances, rather than PCs. The early PCs were cumbersome with befuddling and modern interfaces. Apple changed all that to concentrate on ease of use.
Most innovative sorts clutch Macs due to this easy to understand advantage the PCs offer. Apple guarantees smooth incorporation between applications, facilitating the work process. Besides, the organization consistently presents new highlights with every product discharge to build convenience.
Apple despite everything has a bit of edge with iMovie, the simplest and easiest video altering programming to utilize. A few editors may, in any case, use it, and on the off chance that you need to do as such, you would require a Mac.
Being user friendly put Mac over the verge on PCs and hence makes a solid deal to trust on Macs.
Mystery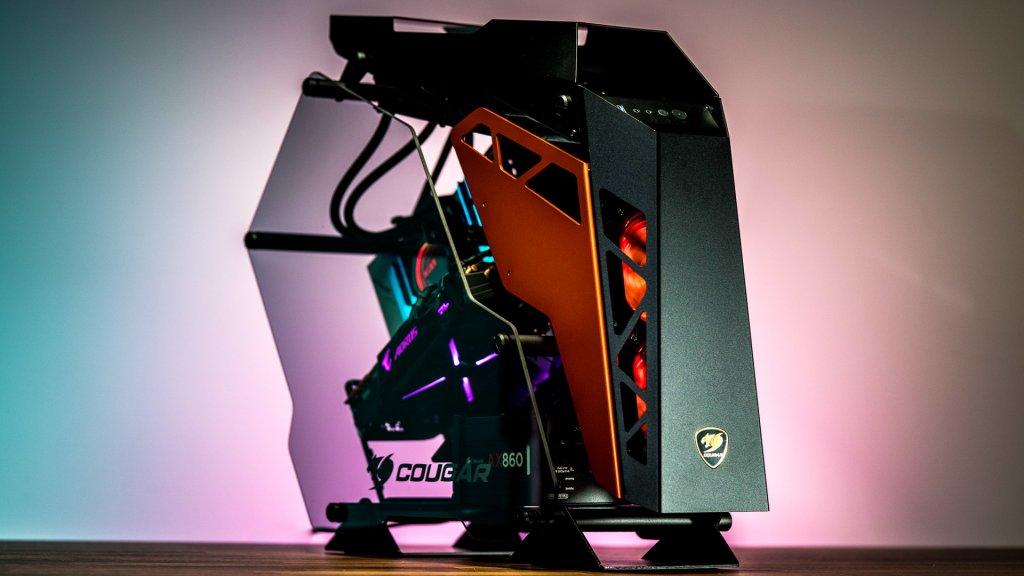 What is this now?
You must be wondering right!
Let us find out it:
Building a custom PC
No wonder that PCs are superiorly popular among video editors and gamers and so is the assembling of PC.
If you want to increase the processing power, RAM capacity or even increase the storage space than in that case assembling Is the best for you.
The point should be noted that you can't do this with Mac as they are costing only because of the hardware they are offering and also it is not possible too. PC should be advanyageous to those video editors who generally upgrade the GPU every year.
It is not any perk, it is completely different that is why kept under a mystery section as it adds point if you are opting for PC.
Conclusive evidence
I hope the differences on the perks offered made your mind slightly clear as to where you want to go. Both of the devices have their own perks and certain limitations.
The final calls depend upon you as you have prioritized your preferences and accordingly choose between PC or Mac.
If money is the key issue which will actually than PCs are the best and if not then you can freely look for the variety of options in Macs as well.
If you want to look for the prime color quality, graphics and typography than in that case there is no better than Macs as stated above.