Games like Angry Birds for Android You Must Have
Short Notes:
Angry birds is one of the popular games among all the age groups. From kids to old, everyone likes playing it. In this article, you will find few games to tide you if you are a pc gamer, you can easily download from the web via flash-based version. The entire versions available of fragger are free to play. The developers have put lots of effort to make this game more interesting and engaging. To play on the phone you need to buy the premium pack for 0. 99 dollars. The game also includes you can easily score the points along the way of gameplay. It is a funny and interesting game for children. . …
Finished all the titles of angry birds but you simply can't get enough of egg-stealing pigs and slaying evils?
If you are searching for games like angry birds, then you have landed at the right place.
There are many old android games like temple run, subway surfers, car racing, etc which still people love to play but angry birds have a separate fan base.
It is one of the popular games among all the age groups.
From kids to old, everyone likes playing it.
In this article, you will find few games to tide you over until another title of angry birds is released.
Playing a new is strange in the starting but who doesn't like challenges in games.
---
1. World of Goo
World of Goo is the next favorite title of people after angry birds.
Honestly, I too had the pleasure of playing this game.
It is full of puzzles and challenges.
World of Goo is developed by independent duo developers and have used physics puzzles and challenges for the players to complete their goal.
Players are challenged in each level to complete their goals.
The goals look simple at the start and sometimes result in complex solutions.
You have complete freedom of making strategies, finding a solution at each level is up to you.
You will be given goo balls with different properties in each stage to play.
It has a similar environment like angry birds. It has obstacles that you have to overcome and a fair bit of trial and error.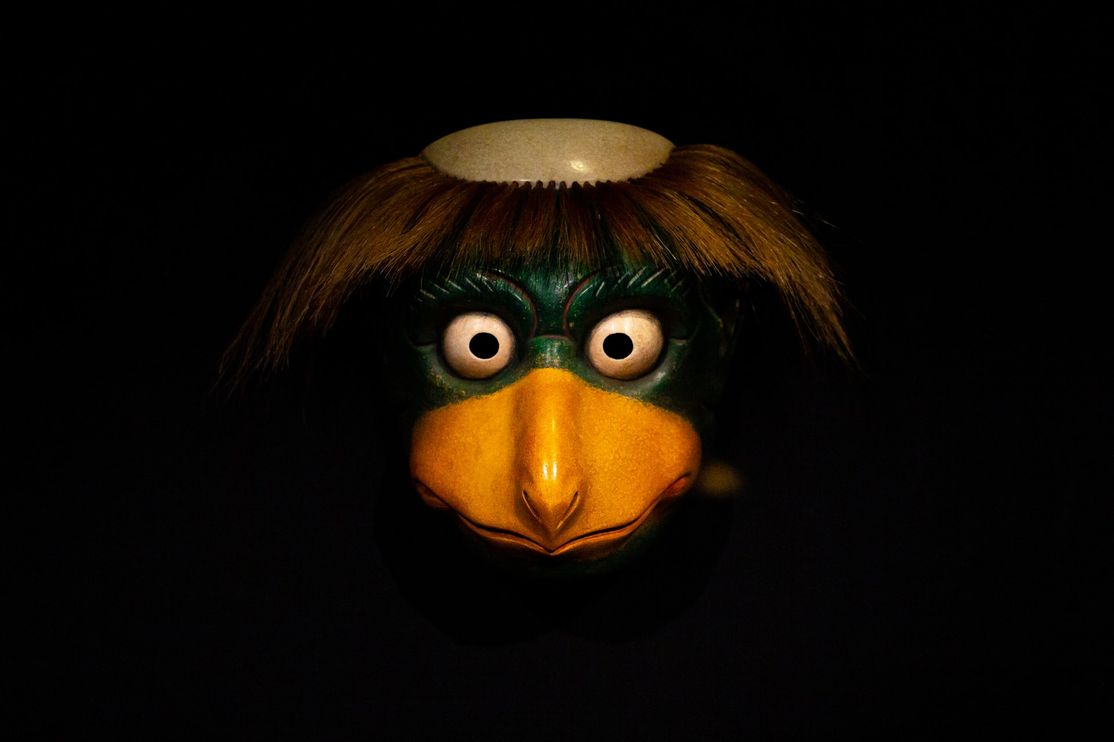 World of Goo is a deeper game than all the angry bird titles.
Young children may find it complex at the start but it becomes easier once you get used to with all the features.
This title has won many awards and has been downloaded millions of times in the play store. The game has stunning visuals that will grab your attention.
I strongly recommend you to try this game once and experience the stunning visuals and different gameplay.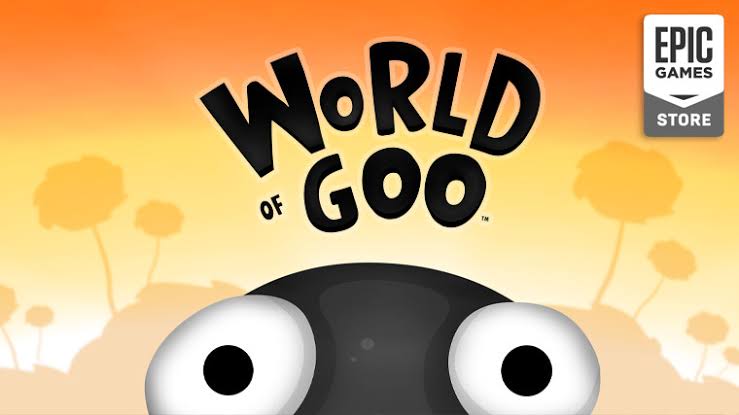 ---
2. Fragger
Didn't like the complexity of World of Goo?
Don't worry we have many other options left.
If you are in search of a mindlessly game to blow things up, fragger is the best title for you now. in this genre of games, Fragger is a free title and isn't as deep as others are.
It is a fun time game and can be played by all age groups.
The plus point of this game is, you can not only play it on a tablet or phone but also the PC.
So if you are a PC gamer, you can easily download from the web via flash-based version. The entire versions available of fragger are free to play.
To get power up goodies and hints on solutions, you have spent money and buy it online.
I would suggest this game to young children below 12, as they would find it easy and interesting.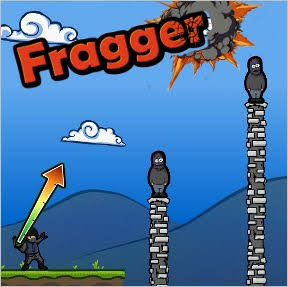 ---
3. Siege Hero
Siege Hero is exactly a similar game like angry birds.
The only difference is Siege Hero has a historic twist.
In this game, you have to launch the items with different properties from face-on, rather shooting it from the side. The game ends when you free the prisoners.
At the start, you have to destroy all the castle, boats and forts shown on the screen.
After this, the player has to attack pirates, knights, and the ninjas to free the prisoners.
Siege Hero comes with great visuals and interesting levels during the gameplay. It is among the popular games. If you love angry birds then you will like this game too.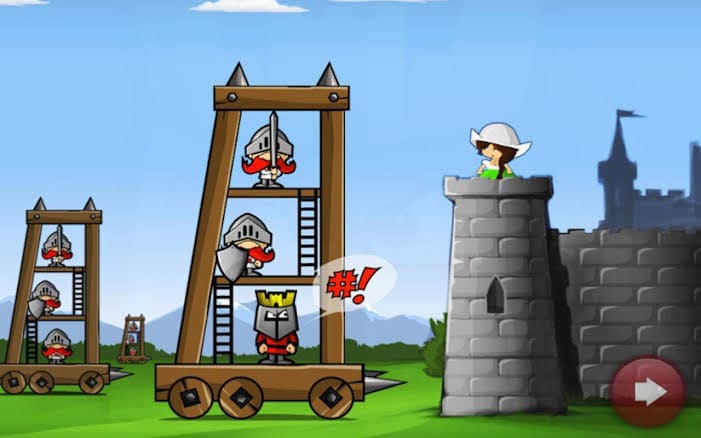 ---
4. Orbital
Orbital is a simple-looking game, but in reality, it is a challenging game.
You may say it is easy to learn but difficult to master over the game.
In the game, the player has to launch orbs into the playing field. The aim should hit the other orbs that already exist. You have to either touch them with a shockwave five or physically hit them; they burst and give you points. But here is the twist in the game.
Every time you shoot the orb, it becomes another obstacle after it was a weapon to you. It seems similar to angry birds but there are more twists as you go ahead in the game.
This game was originally released for iOS users but developers have now made an amazing android version of the game identical to the original.
Currently, the game has three different modes of play that will challenge you for a good amount of time. If I compare with other games then, it is not as deep as the world of goo but not as simple as fragger. The developers have put lots of effort to make this game more interesting and engaging
. I suggest giving at least one try to this game. To play on the phone you need to buy the premium pack for 0.99 dollars.
---
5. Crush the Castle
I would say it's hard to go wrong with crush of castle because of its satisfying gameplay.
Well, it doesn't look polished as other titles but the players get satisfaction when they use trebuchets to destroy the enemy's castle.
The physics behind the game is very much similar to the levels of angry birds like in angry birds there where you had to knock down the structures and the evil green pigs.
The game also includes creating a castle mode where you have to set up the structures, which you can destroy later on.
It is creating complex structures for you. It is available for free on the web and for android; you have to buy the premium pack for 0.99 dollars which is very minimal compared to others.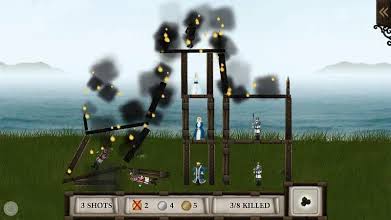 ---
6. Pandas vs Ninjas
The developers have built pandas vs ninjas exactly similar to angry birds.
It just gives you different sets of levels to play. Instead of birds, you have giant pandas to shoot the baby pandas at pesky ninjas.
They are protected by various structures at each level.
There are two versions available, one is an ad-driven where you have to deal with ads in between the game and the other one is premium version.
In premium, no ads will be shown and it costs around 1 dollar. This game was offered in blackberry version but now you can download it in your android mobiles too.
It is also available for windows phone. If you didn't like any of the above games then you should go for this one as it is very much similar to the angry birds so you won't find it difficult to handle.
---
7. Cut the rope 2
This is an adventurous and more mayhem game than the first version 'Cut the rope'. You can destroy the environment and get everything falls into the place.
While playing the game, you aim to get the sweet for a little mascot which he deserves to get the points.
You can easily score the points along the way of gameplay.
It is a funny and interesting game for children.
I hope this article will help you to select the best suitable game for you so that you don't miss angry birds much and can enjoy your leisure time playing another new and favourite game.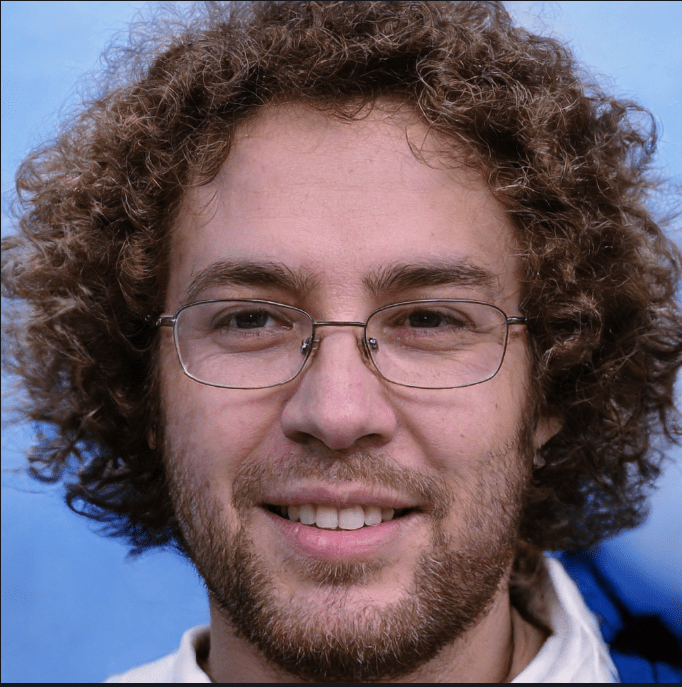 Hello! My name is Lucas, and I am the creator of ursuperb.com. I've been writing about technology for almost 10 years now, and I love talking about tech news, reviews, and tutorials. I'm currently living in San Francisco, CA, and I've been blogging professionally since 2012. I love what I do, and I really enjoy interacting with people online. I believe in creating positive change for humanity, and I try to inspire others to do the same. You can read more about me here.
My favorite thing about Ursuperb is that I'm able to provide useful information to anyone interested in learning more about technology. No matter what kind of tech you use (computer, smartphone, tablet), you will definitely find something interesting to read on Ursuperb. So, let's take a look at some of the topics I cover on Ursuperb:
1) How To Build An Online Business With WordPress
2) How To Make Money On YouTube Using AdSense
3) What Is Google Analytics? And Why Should You Use It?
4) How To Make Your Own Website Design Software For Free