Best Android Apps which You Will not Find in the Play Store 
Short Notes:
Android has almost 75% market share when it comes to operating systems in smartphones. It has a dedicated store called "play store" for it offers a variety of categories like movies, books, and music. You can set it up for free in a matter of minutes f-droid consists of all of the apps that are available as an open-source license. This platform doesn't provide any xposed is not compatible with android 7. 0+ platforms. It is also one of the best android apps outside google play. Lucky patcher is a useful app when it comes to banning ads, making patches, remove license verification, altering apks, developers are trying to make this possible on each and every device. The front camera will also have hdr+ in the near future. This app provides a highly customized detachable menu, which opens like a fan shape and generates shortcuts. It also transdroid presently has support for some of the popular torrent sites like extratorrent, kickass torrents, lime og youtube this app is just like a youtube client that lets you download youtube videos on any of your android devices. Cheat engine magisk manager is one of the amazing apps that you won't find on the google play store. It allows users to root their android the drawbacks are that it cannot support your google account. It doesn't support playback of 1080p or other better formats. …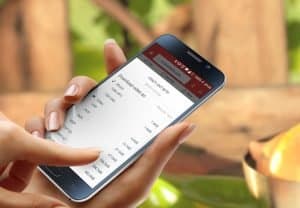 Apps have become a necessary part of our lives. We rely on different apps for different works. Every smartphone requires apps to have functioned. With the rise of digital and tech era, millions of new smartphones are manufactured in a day. These require a huge number of apps to worked upon.
Have you wondered a smartphone without apps??
Sounds weird Right!
Well, Android has almost 75% market share when it comes to operating systems in smartphones. It has a dedicated store called "Play store" for downloading apps. It contains a huge collection of apps according to a person's need. Google Play store has always been a prime source for the android user to download apps. Google has in-fact made it as an inbuilt tool for the Android platform.
But there are certainly useful and popular apps for Android that are not available on the Google play store due to specific reasons. They have not been placed by their owners or has been removed by play store for some conflicts.
One may have read many blogs or articles about the best apps that are available for Android on the web.
However, most of the listed apps are surely on the Play Store itself. You may know that there are various rules and regulations to be followed to upload a single app to the Google Play Store.
And certainly, Google has always been very strict for the quality and security of apps added to play store. It releases reports from time to time to ensure user need not to suffer. Hence, there are many apps that contain the best features that you can find but are not on the Google Play Store.
A large number of Android users only ever install apps are from Google Play. However, the potential of Android goes beyond the Play Store and beneath the Google services. There's a number of Android APKs that Google doesn't offer in its store so we've prepared an ultimate list of the best Android APKs and apps that you can't find in the Play Store of the device.
What is Playstore ??
The Google Play Store gives you access to millions of applications and games that you can download to your Android device. It also offers a variety of categories like movies, books, and music, although not all of them are available in every state or country.
To make use of the Play Store, the first thing you need is a Google account — you won't be able to see or download content if you don't have the one. You can set it up for free in a matter of minutes at the website. Once if you're signed into your Google account on an Android device, you are ready enough to start exploring the exciting world of Android apps, games, and various other content via the Store.
Note: Before starting, enable the "allow installation from unknown sources" from Settings > Security to allow installation of the apps listed here.
So, in this article, we have selected and listed out
Best Android apps that are not on the Google Play Store:
Popcorn Time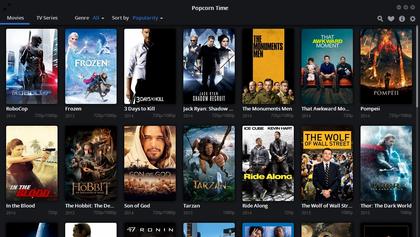 Well, let us know what comes to your mind when you read this app's name? As the name suggests recreation and movie time, this app will allow you to download your favorite TV series as well as movies within a single click on the web. Now, when you are bored or tired, you will not have to open a torrent site or search Google across the web to download the movies and tv series that you want. This app is simply awesome.
Several other apps are available on the internet of this category are Showbox etc. But none of these apps were found as a complete package and as simple & secure as Popcorn Time. You might have already started liking the app, but the best part about it not over yet. You can also watch the trailer before downloading, supports excellent quality of the video and multilanguage subtitles. And then you will just have to click the magnet button. This will start the download in your torrent client.
Popcorn time is an android app which lets you watch the latest movies and TV shows on your Android gadget. This is a streaming app that isn't available on the Google Play store. So, if you are a movie fan, then you can download and install this app on your Android smartphone for the great movie experience.
F-Droid

F-Droid is an installable directory of FOSS apps for the Android operating system. The client side of it makes it easy to browse, install, and keep track of updates on your Android device. It is a prime rival of Google Play store. You can also download apk games for free from F-Droid 2019.
Today's technology is highly focused on open source. This era has highly appreciated the use of FOSS. So, you might be aware of the open source. F-Droid consists of all of the apps that are available as an open-source license. Here you can download the apps that are not available on Google Play Store or more for free. I am not sure but you may find some of the apps listed in this article on F-Droid for download.
This platform doesn't provide any pirated or cracked software. In fact it provides a highly secure environment for devices. This app is nothing like fake or inappropriate. This app is great for exploring the new apps that you can't find on Google Play Store specially governed under open source.
Tubemate
In Play Store, you will come to know about lots of apps to download Youtube videos for free, but no one is competing with this app as this is one of the best choices to download Youtube videos on your Android device with high bit rate.
You have heard about this app many times or may have read about it. As the name given to it, this helps you to download the videos from YouTube. It can also download and work as MP3 extractor from the videos.
A long ago when downloading videos from YouTube was not against their terms and policies, there were several apps available on the Play Store to do the same task. But the new terms do not allow that. That's why, you will have to rely on the apps that are not available in the Play Store, and surely TubeMate is one of the best apps for downloading videos from Youtube.
Xposed Framework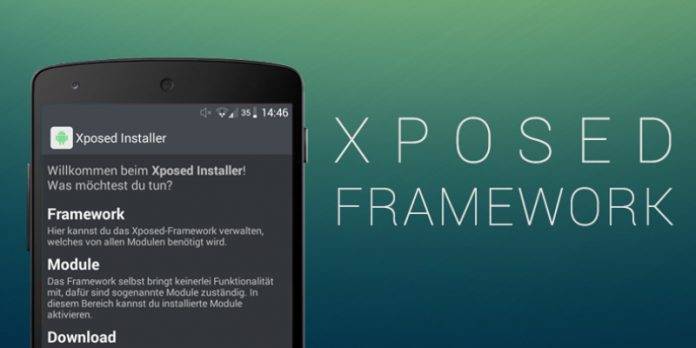 Xposed Framework is an application framework that lets you customize your Android device, according to your way. It consists of sub-applications called modules. These modules are to be used for specific customizations. And there are a number of modules available for Xposed framework which will make your android device highly customizable.
Moreover, for the Xposed framework to work upon, you will need a rooted Android device. Otherwise, you are no longer to make use of it. Another alternative app is known as Substratum which is also a perfect choice for customization. But it will also need a rooted device and is also available on play store.
This is the best tool for your rooted Android device that has the capability to fully customize your Android mobile looks according to your view. You can find lots of modules and frames that you will love to apply on your Android device without disturbing with another app. It is also one of the best android apps outside google play.
Important Note: Xposed is not compatible with Android 7.0+ platforms.
AdAway

Everyone has experienced that whenever you download apps for free from Google Play Store, they are likely to have useless advertisement popping many times. It's of nothing to worry, but when they are placed in such a way that every time you click it accidentally, they open up something else then it becomes too annoying to bear.
This app is one of the best ad blockers available for Android that lets you remove the ads from every app on your Android device. Helps in saving some time and enough bandwidth. Moreover, for this, you will need to have root access to your Android device. In addition to that, there is a nice feature that lets you check for the updates so that if a new ad is encountered, you can block, so it won't be able to display further ads.
Also, keep in mind that if you disable advertisements some apps like iTunes will be behaving like having stuck and it will not function properly as it is to be. But this is not the case with a number of apps. Almost all apps we have tried so far have worked fine with this app.
AdAway is an ad blocker that makes use of the host's file. The host's file contains an inventory of mappings between hostnames and IP addresses. When an ad is requested by that app, that request is directed to 127.0.0.1 which does not do anything. There are other options to run a web server to respond to blocked hostnames and to direct requests to the IP address of your choice.
Lucky Patcher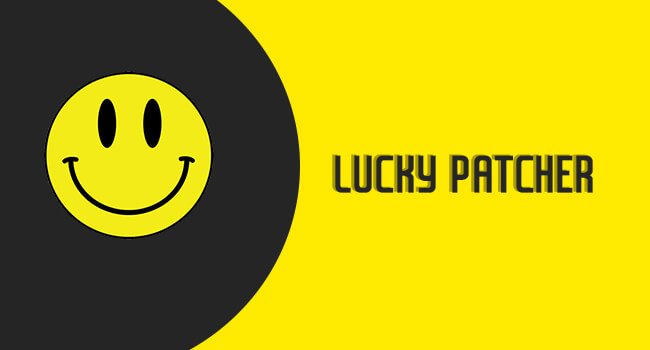 Lucky Patcher is a useful app when it comes to banning ads, making patches, remove license verification, altering APKs, backup/restore and much more things. You should need a rooted device for the installation of this app. This app just can't be described in simple words. You just have to try this app out to test its features for detailed implementation.
Lawnchair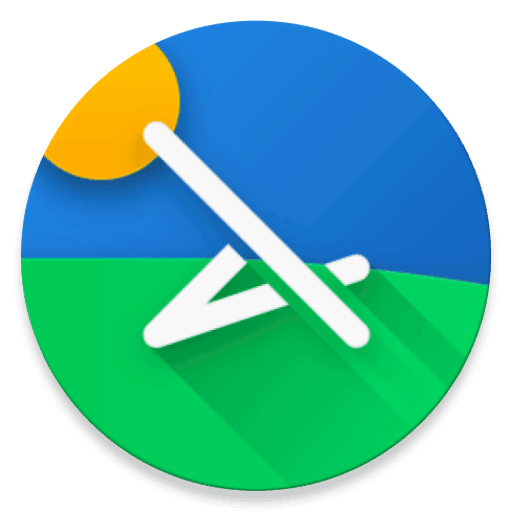 You might be thinking that what this stuff Lawnchair is?
Actually, it is the name given by its development team to the customized pixel launcher for android. Now you will be thinking that how is it different from the Google pixel launcher that is available everywhere on the web. So let me tell you:
If you want to bring swipe to google now to work then you will need to turn the pixel launcher to the system app as usage. This is only possible on rooted android devices but not available on others. So, the lawnchair provides all the available customization on pixel launcher along with google now support for all users.
Media river
This one of the best app that you will sure to have in which you can find and download quickly music, books, Android apps, wallpaper from your Android device. You must give a try to this app and have wonderful insights.
Google Camera
Google Camera is already available on play store, so why it is listed here?
This is because when you install Google Camera on any device other than Nexus or Pixel series HDR+ mode is not provided. It is because Google made this feature available only to their devices for now especially.
HDR+ is an image processing technique which takes a series of shots with different exposure and then combines those multiple shots for the best possible image quality. It is hugely better than normal HDR mode and that is why photos on Google Pixel comes are of great quality. So you might be thinking of how to get this exclusive feature on your device?
The solution is modded Google Camera app. Presently, this app is only supported on Qualcomm Snapdragon 820,821,835 and later chipsets with Hexagon. The developers are trying to make this possible on each and every device and then the front camera will also have HDR+ in the near future.
APK Mirror
APK Mirror is a wonderful platform for apk lovers. When a new app is released by a vendor, APK mirror is mainly the first site which uploads its apk on their site so that you can download it and install it on your android mobile.
Moreover, this site is trusted by most of the developer because they never create any disturbance with the APKs or insert malware or unwanted code that can harm user device. That's why it is too popular. But many of us don't know about it and don't tend to open APK Mirror for downloading Android apps.
Hence, the unofficial APK Mirror app will let you browse through APK Mirror and will help you to download your favorite Android apps right from this app.
Mobdro
Online streaming Services like Netflix & Amazon Prime Video are quite popular these days. They have certain packages to lure their customers and charge a hefty amount. The price is decreasing year by year but for sure it will never be free at any time. This is where Mobdro comes into play. It is a wonderful app which can stream live TV right to your device.
There are at present more than 200 channels that you can pick from. Additionally, it also comes with Chromecast support which means you can easily cast it to a supported device of your choice. Though this app contains ads it's not annoying anymore. They also provide a premium version which you can buy for ad-free streaming.
Well, if you are a sports fan or love to watch sports videos on your Android device, then Mobdro can be the right option for you. Due to some causes, Mobdro is not available on the Google Play Store. This app is mostly used to stream sports videos on any device. In addition to that, you can also watch movies and TV shows with Mobdro on your device.
Blackmart Alpha
This app is well known as a black market that provides you all the amazing apps for free. The apps that are paid on the Google Play store are available at free of cost on this platform. In fact, in this app, you will get the apk file instead of the installed version in the phone. From Blackmart Alpha, you can also download free android apps apk for any purpose.
LMT Launcher
Many people are very fond of launchers. For an Android device user who always gives a try to new launchers to customize their Android look, this app can be a perfect choice. This app provides a highly customized detachable menu, which opens like a fan shape and generates shortcuts. It provides an amazing UI. If you want to open this, simply swipe from any corner or edge of the screen toward the center and the menu will be opened.
ChromePie Xposed
This app is also available for customization of Google Chrome. It helps you to add customizable Pie Controls to Google Chrome, Chrome Beta and Chrome Dev like Back, forward, refresh new tab, new incognito tab, close tab. It also helps in featuring your custom trigger positions, trigger area size and pie menu size and it automatically changes color to match the web page theme color to look more attractive.
Humble Bundle
Humble Bundle is also one of the best not on play store. The Humble Bundle Android app is an easy way to install the games you've purchased. It also sends you automatic notifications when updates are available for your installed games to your device. The paid money go between charities, the developers and the website admins.
Transdroid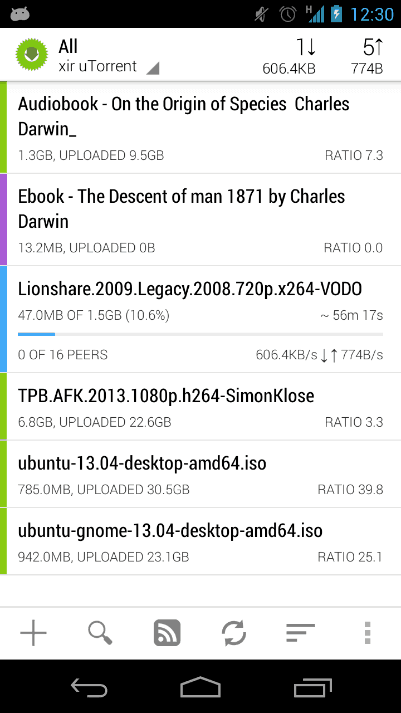 Transdroid is an app, especially for torrent lovers. For all the astonishing torrenters , Transdroid provides an effective medium to manage your torrents remotely. It also supports home servers and seedboxes, which is amazing. From within the client, you can do among many other things, add torrents, start and stop them, and set priorities and many more.
Moreover, it also supports all the big torrent clients right out available, including uTorrent, Deluge and Vuze. Since, you can download a cut-down version from the Play Store, called Transdrone, but to get the full experience, including integrated torrent search and RSS feeds, you must download the Transdroid APK. You should be aware of the laws of torrenting in your country.
Transdroid enables you to get full control over your remote running torrent client to you. Transdroid presently has support for some of the popular torrent sites like ExtraTorrent, Kickass Torrents, Lime Torrents. So download Transdroid APK to have a great experience.
MiXPlorer
MiXplorer is a great, efficient, reliable and fully functional file manager with a crisp and clear user interface. This app gives no ads and is completely free. It is based with customization option which gives you the option to select any color you like and it has s Powerful Text Editor to work on.
Mango
Mango is a free available manga reader app for Android and BlackBerry platforms. Mango helps you read any title from the huge library of over 9,000 freely available fan-translated manga comics through your mobile internet connection.
Amazon Appstore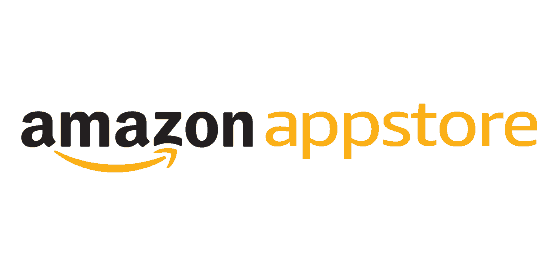 It is the main rival of the google play store. If you are looking for best apps not on play store then Amazon Appstore will be a great choice for you. Moreover, you won't find Amazon Appstore on Google play store. The best part is Amazon gives you many paid android apps for free for use so grab this opportunity.
Wifi Kill
You can get some tutorials on using this app on the internet. This app lets users find out interludes from their device wifi network. This app is very important for those who have the open wifi connection available. You won't find this app on Google Play Store but can be downloaded from the web.
iRoot
Nowadays Rooting may be necessary to perform several functions in your device. Rooting was never been so easy until this app was launched. This app can root your device with ease without any mess up. This app also enables us to remove bloatware from your Android devices. You can root and un-root your Android device easily using this app.
WhatsApp Plus
WhatsApp Plus has already been popular for a few months on the internet regarding its discontinue. However, you can still use the app to enjoy almost every feature of the official WhatsApp app on your android device. WhatsApp Plus was very popular and it also brings some extraordinary features like hiding last seen and can customize your own theme.
Network Spoofer
This app can be called as a hacker tool. This app lets you spoof other people's computer without one's knowledge. With this app, you can change websites on other people's computer right from your Android device. It can also help in redirecting traffic of any internet user on the same network. Moreover, this app is especially only to those people who need to check how secure their home networks are.
OG YouTube
This app is similar to Tubemate. This is just like a YouTube client that lets you download YouTube videos on any of your Android devices. With OG Youtube download you will get the option to extract Audio only, from YouTube video, multiple video downloading, background video buffering and much more things can be done.
Cheat Engine
It is one of the best Android apps which you can be used to hack the various game and their resources. Cheat Engine Apk is like a game hacking app or says mod which can help you to get unlimited gaming resources like unlimited powers, unlimited energy, coins, and much more stuff.
BeeMovie
It is an amazing android app which can be used to watch and download movies from all across the world. The best thing about it is that it's available for free and it comes with interactive interface. One can use BeeMovie to watch Hollywood, Bollywood, Hindi and other dubbed movies.
Showbox
Showbox is one of the best and most famous movie apps that you won't find in the Google Play Store. Well, this app was previously available on the Google Play Store but due to some reasons, it has been removed currently. Moreover, it is one of the best apps which can be used to watch all kinds of TV shows and movies right from your Android device.
Youtube Vance
Another streaming platform in the row. Youtube Vance is an altered version of the official YouTube app which you can use to watch videos. Moreover, Youtube Vance comes with good qualities like, it allows users to watch videos in the background which is an amazing option. Apart from that, but it also enables the special Picture-in-Picture mode. That means that you can now watch YouTube video while multitasking or doing another job.
Adblock Plus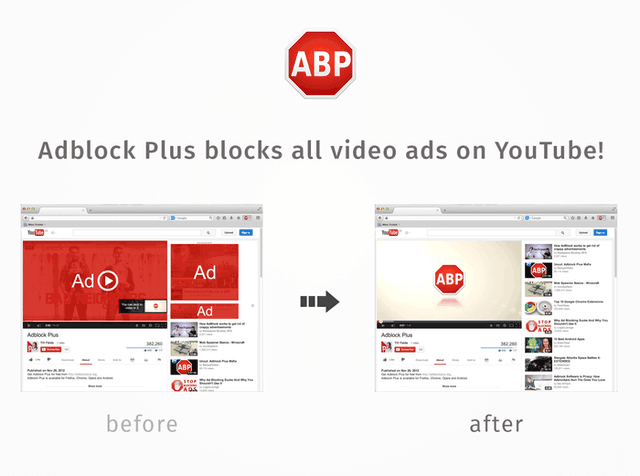 Adblock Plus is also one of the most famous & interesting apps that is not found in the Google Play Store. Adblock Plus is free of cost app that is capable enough to block all types of ads on the Android device. The great thing about Adblock Plus is that it can also remove the ads from almost all apps that are presently installed on your android device.
Magisk Manager
Well, it is one of the amazing apps that you won't find on the Google Play Store. In fact, Magisk Manager enables users to root their Android device seamlessly. We know that some apps are not meant to run on a rooted device due to security concerns. Many banking apps don't run on Android devices. So, Magisk manager allows users to root their Android smartphone by simply hiding the root status secretly. So, it is a secret rooting app.
Fortnite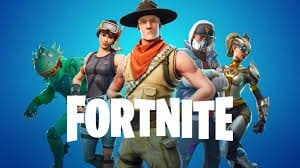 I think no one in the century that does not know about it. Fortnite is the battle royale game that became an immensely popular phenomenon in 2018, is so popular that the developer of it i.e. Epic Games decided not to pay Google's 30% of the price for the Play Store, thereby choosing to host on their own. Fortnite is tremendous popular free to play an epic game – though you might find it quite addictive! So Be aware. To help you get started, you got a great guide of useful tips and tricks on the web.
But be aware that there are still plenty of fake, malware-laden APKs out there on web pretending to be Fortnite. To be secure, only use the official link from Epic Games and have fun!!
Videoder
It is presently the most famous video ripper around. It is probably the most functional YouTube ripper around the web. You can search for the YouTube video that you want, and the app displays a variety of formats you can download in like 1,080p, MP3 and others. You can simply set a download folder and get ripping off your favorite video. It is also similar to tubemate in functioning and other uses.
NewPipe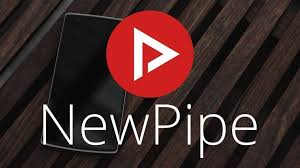 This is also a youtube utility. It is an amazing free of cost YouTube frontend from another app store. This can be easily downloadable from FDroid.
NewPipe offers a simple clear ad-free user interface experience and is able to keep playing videos in the background so that you can switch between tasks, or even when the screen is the on-off mode, which is a great feature.
The drawbacks are that it cannot support your Google account, so you can't see your subscriptions list. Another major drawback is, video quality options are also restricted on NewPipe—it doesn't support playback of 1080p or other better formats.
Conclusion:
Play Store is extremely popular nowadays but it does not mean that no other app is available outside it. Instead, there are a number of apps that are not available on it due to some reasons for developers and are quite popular. So this was the ultimate compiled list of best apps that are not available on play store. We hope this article will provide you in-depth review and knowledge of such apps. So make sure you download your favorite app without any typical complexity but from a secure website. Please do give a try and let us know if you are aware of such another app. Thanks for reading this article.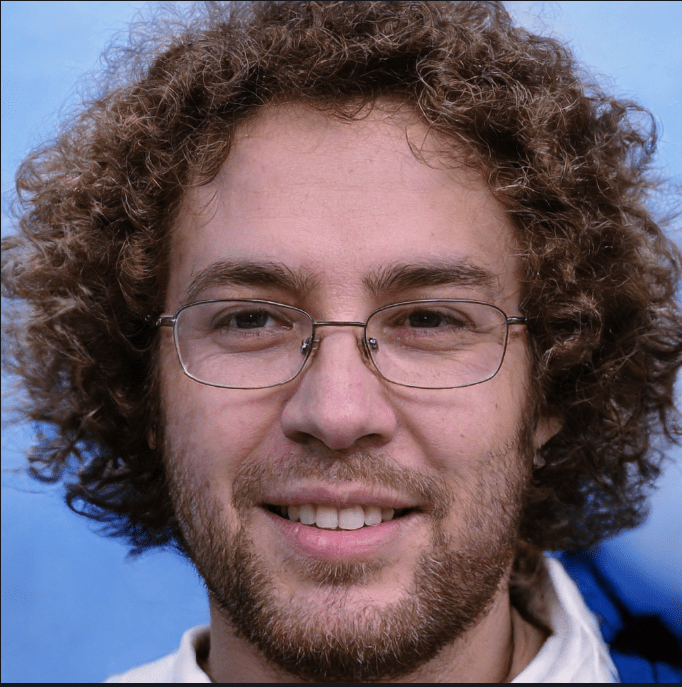 John Scalzi writes books, which, considering where you're reading this, makes perfect sense. He's best known for writing science fiction, including the New York Times bestseller Redshirts, which won the Hugo Award for Best Novel. He also writes non-fiction, on subjects ranging from personal finance to astronomy to film, was the Creative Consultant for the Stargate: Universe television series. He enjoys pie, as should all right thinking people. You can get to his blog by typing the word "Whatever" into Google. No, seriously, try it.