Top iPhone Games That Don't Use Data
Short Notes:
This is the best free craft sandbox game which you can play without consuming any data. This game has crossed 10m+ downloads and is rated 2. 9/5 this game has two versions for the players. It is tagged as the game of the year- winning game for all the iphone users. The game is set in the beautiful forest where you need to survive the hardships which come across your way. The wood is full of various inhabitants, trees, and flowers. This game. …
 Are you a gaming freak?
Wondering which games to play in your smart phone out of the thousands of those?
But at the same time want those to be offline so that you can play it anytime and anywhere?
I can understand it's a tough decision.
Why waste your data on some game which you will regret after you download it?
These days almost every game, be it on iPhone or Android, requires internet connection or WiFi. If the game has excellent graphics and a whole new bunch of innovative features, the game is sure to be an online one.
So, it's tough to find games which are altogether immensely fun and at the same time requires no data.
But not to worry!
I have gone through an immense variety of those and chosen the best ones and mentioned their details here below.
So you can just go through the below-mentioned list and try any of these games for your iPhone.
I'm sure you're going to like it.
So let's get started.
Minecraft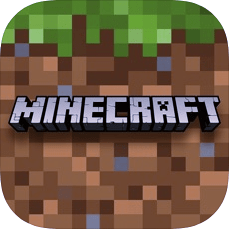 Minecraft game offers you the experience of mine crafting as the name suggests.
Here you can mine resources, build houses, survive in the forest, craft items and weapons. This game is the best free craft sandbox game which you can play without consuming any data. The game can be installed and played both be android as well as iPhone users.
This game has crossed 10M+ downloads and is rated 2.9/5. If you are looking for an adventurous game on your iPhone device which can be played without data, then this game is undoubtedly for you.
So why not give it a try?
Defend your territory from the zombies, vampires and other predators and animals at night, survive the day without starving, and breed farm and a lot of activities to keep you busy.
If your imagination power is too high, you will be able to build one of the best huts out there.
---
Grand Theft Auto Games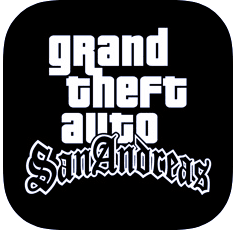 Grand theft auto was first launched for the PCs and gaming consoles.
Later, due to its wide popularity, the game developers started it for smart phone users as well.
Since then, the number of downloads has kept on increasing. If you are looking for some old town games where you can do 'ANYTHING' and be a gangster, then you are in the right place.
Just try it out once.
Just a small reminder- stay away from the police cars in your game and if you see one near you, don't forget to run away! Anyway, I assure you will like the game. There are several versions of the game.
The recent being Grand Theft Auto V (GTA V) though you cannot download GTA V in your smart phones. You require a console to play it.
But not to worry!
The previous versions are very much friendly with iPhone users. The touch controls are almost similar to the ones in PC. There are several missions while you can play, and each time it gets tougher. The GTA is mainly a character-driven game play, and what happens next will solely be your own decision.
Also, this game has high graphics and compatible with iPhones. You need some considerable amount of data to download it. That's it! After it's installation, it is free.
---
Monument Valley Games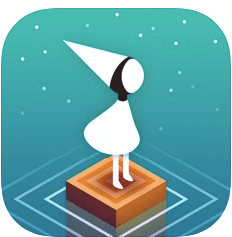 This type of game can calm you down if you are nervous.
You can play it anytime, anywhere!
All you need to do is help the princess Ida to get to her home by completing each of the levels, the difficulty of which as usual keeps on increasing.
But you surely won't be bored with the game. Available to both Android and ios users, this game is so popular that it has received the most number of awards. The number of downloads is enormous and it keeps on increasing each day. This game is an illusory adventure of impossible architecture and forgiveness.
All you need to do is guide the princess through mysterious monuments, uncovering hidden paths and outsmarting the inscrutable Crow people. This game has two versions for the players. I would personally like to recommend the first version. This game is straightforward and fun at the same time.
---
Badland games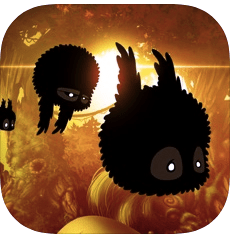 Rated as 4.6/5, it is one of the best games with a combination of action and adventure which you can play and is tagged as the Game of the Year- winning game for all the iPhone users.
Unlike the previous ones mentioned, this game provides you the opportunity to compete with players around the world and be on the leader board.
The game play is set in the gorgeous forest where you need to survive the hardships which come across your way. The wood is full of various inhabitants, trees, and flowers.
As the saying goes on, "Don't judge a book by its cover," this game also works on that theory.
Although the forest seems like a beautiful fairytale, something is wrong somewhere in there. Here you'll find traps and obstacles.
Stay alert!
Also, the graphics and sound quality are appreciable. This game has also got two versions. You can try both of them. It includes multiplayer option up to four players. So don't forget to give it a try.
---
Stardew Valley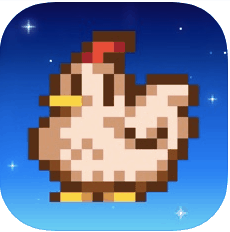 One of the simplest iPhone games which you can surely give a try is Stardew Valley. It is simple yet fun. This is one of the best games to spend your leisure time and be entertained throughout the game play. Rated 4.7/5, this game provides you the opportunity to escape from the monotonous city life and enter into a fascinating country life named Pelican Town.
Your only task is to harvest the pumpkins on time.
That's it!
This game has got multiple control options.
Here you can customize your farmer and home, grow a variety of crops, and design your farm accordingly.
So give it a try!
---
That's the end of the top iPhone games that don't use data list. Make sure to try each one of these. Each one of these is better than the other.
Comment below if you have any queries regarding any of the games in the list and also, if you have any further suggestions, feel free to drop a comment.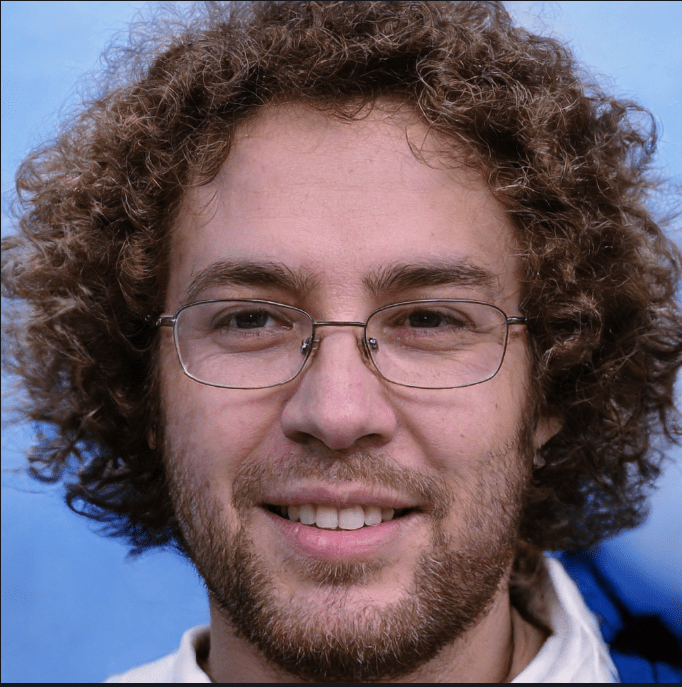 Hello! My name is Lucas, and I am the creator of ursuperb.com. I've been writing about technology for almost 10 years now, and I love talking about tech news, reviews, and tutorials. I'm currently living in San Francisco, CA, and I've been blogging professionally since 2012. I love what I do, and I really enjoy interacting with people online. I believe in creating positive change for humanity, and I try to inspire others to do the same. You can read more about me here.
My favorite thing about Ursuperb is that I'm able to provide useful information to anyone interested in learning more about technology. No matter what kind of tech you use (computer, smartphone, tablet), you will definitely find something interesting to read on Ursuperb. So, let's take a look at some of the topics I cover on Ursuperb:
1) How To Build An Online Business With WordPress
2) How To Make Money On YouTube Using AdSense
3) What Is Google Analytics? And Why Should You Use It?
4) How To Make Your Own Website Design Software For Free