What is Blu-ray disc?
Blu-ray disc which is a digital optical disc is used to store data. It is used to supersede the DVD format. It is designed to store several hours of video in high-definition (HDTV 720p and 1080p) and ultra-high-definition resolution (2160p).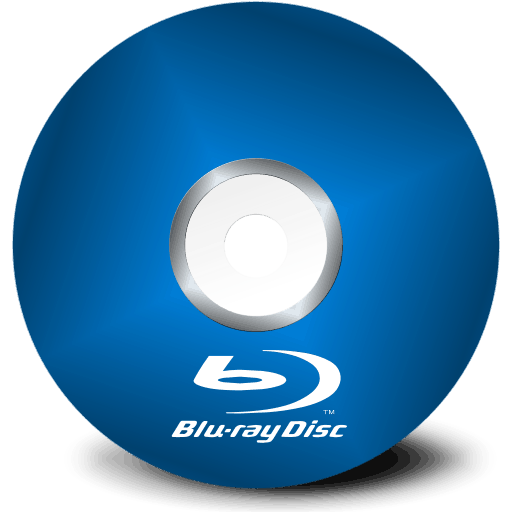 Blu-ray is a medium for video material like feature films and it is also a medium for the physical distribution of video games for Xbox one, PlayStation 3 and PlayStation 4.
A Blu-ray disc can hold up to 25 GB of data.
What is VLC Media Player?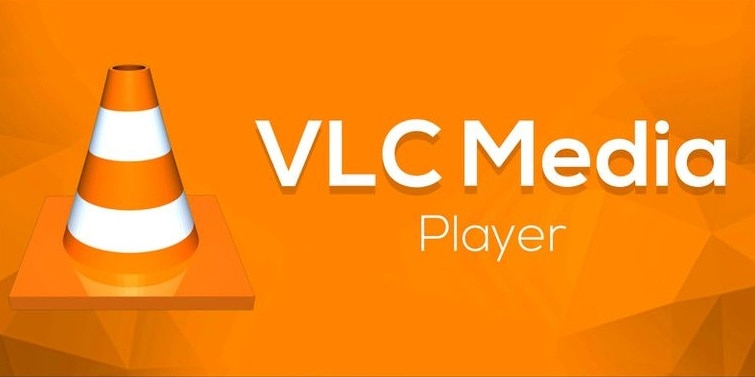 VLC Media Player which is developed by VideoLAN project is a free and open source portable cross-platform media player software.
VLC supports many video and audio compression methods. DVD-video, video CD and streaming protocols are also supported by VLC. VLC is available for desktop operating systems and mobile platforms like Android, Windows computer, Windows phone and iOS. It is also available on Apple's App store, Microsoft and Google Play store.
Why do you use VLC media player?
1. VLC media player can play almost all types of files such as audio and video. VLC is the best media player and is absolutely free for download.
2. VLC media player is supported by every operating system like Windows and Linux.
3. The download process is very simple and fast. Only you have to search VLC media player in Google and click download button and that's all. You will run everything in VLC.
4. VLC media player can also record live videos from YouTube or other similar sites, not only the audio and video files stored in your computer.
5. You can also install VLC in your iPhone or any other smartphone. You can play 3D play as your choice with VLC 3D.
Users are facing the problem that "VLC won't play Blu-ray"
Sometimes people faced the problem that VLC won't play Blu-ray properly and it is difficult to fix this problem. You will also face these problems even if you successfully installed VLC 3.0 or above using the steps.
The problems are –
1. The Blu-ray disc needs a library for bd+ decoding but your system doesn't have it.
2. VLC loads the Blu-ray but presents nothing.
3. AACS configuration file is missing.
4. In AACS configuration file no valid processing key is found.
5. Your input can't be opened.
6. This Blu-ray disc needs a library for AACS decoding and your system does not have it.
As not all the commercial Blu-ray discs are supported by VLC media player, you might encounter the problem from time to time.
Most of the time people facing the problem that VLC is not working properly to play Blu-ray. VLC doesn't support Blu-ray disc directly, but with the help of some extra operations VLC 2.0 and later version support Blu-ray media. Here I am going to tell you some methods to get VLC to play Blu-ray disc on your computer or Mac devices.
Play Blu-ray disc on VLC media player on Windows 10/8/7?
Step 1: If you are using the old version of VLC media player then first you have to upgrade to VLC 3.0 to play Blu-ray on VLC media player efficiently.
One thing you have to remember that, if you have 64 bit Windows computer then you will need to download the VLC Windows 64 bit version and more thing you have to keep in mind that try to keep the default installation path while installing VLC. Otherwise you can't completely follow the further steps.
Step 2: To download the keys database and AACS dynamic library use this link:
https://vlc-bluray.whoknowsmy.name/
Always remember you should have to download the 32 bit file for VLC 32 bit and 64 bit file for VLC 64 bit. After finishing the download process of these two files – the keys database file (KEYDB.cfg) and the AACS dynamic library file (libaacs.dll) should exist on your Windows computer.
Step 3: Go to "C:\ProgramData" then create a new folder under it and name it as "aacs". The next step is that you have to place your downloaded "KEYDB.cfg" file into it.
Step 4: Go to "C:\ProgramFiles\VideoLAN\VLC" and place your downloaded "libaacs.dll" file into it. If you have 32 bit VLC then you will need to find your VLC directory in "C:\Program Files (x86)".
Step 5: Click on "Media" > "Open Disc" > "Blu-ray". Now you can launch VLC media player easily and can use it to play Blu-ray disc on your Windows computer for free.
Play Blu-ray disc on VLC media player on Mac
Step 1: From Videolan.org, download the latest version of VLC for Mac OS X.
Step 2: Get two necessary files by using this link:
https://vlc-bluray.whoknowsmy.name/
For Mac OS, drop "KEYDB.cfg" in ~/Library/Preferences/aacs/. You have to create it if it doesn't exist.
For Mac OS, right click on VLC, from the options choose "Show Package Contents" and place the file in "Contents/MacOS/lib/". You have to create it if it doesn't exist.
Step 3: Run the VLC media player and insert your Blu-ray drive and open your Blu-ray disc with your VLC media player. After these processes you can able to start playing your encrypted Blu-ray movie in VLC.
Conclusion
I am sure that after reading this article you will able to play Blu-ray disc on VLC.
So why are you thinking of?
So do it fast but carefully.