Best Android Games Under 100MB
Short Notes:
Ludo king is the type of android game which you can play anytime anywhere with your friends. It provides us with tons of download 8 ball pool 8 ball pool is another renowned android game. It gives you the best battle experience and consumes a limited space angry birds friends is one of the coolest free android games below 100mb. You can compete with your friends in 3 stack stack is a very simple and beautiful game. You have to stack up the blocks as high as possible in this game you have to match 3 or 4 similar candies in a line to crush the line or to create special candies. Daily rewards, 5 downloads 5m+ price free download conclusion: so which one you like the most?. …
We all enjoy playing!
Be it a youngster or an adult we all have played games at least once.
Gaming can be a great source of entertainment for many.
Android has indeed taken care of this entertainment factor and has thus managed to provide us with thousands of games to be played on our phones.
Moreover, with the increase in the popularity of the android games, everyday android is providing us with tons of innovative games.
Everything has two sides- merits and drawbacks!
Thus, android too has these two sides. Its biggest drawback is the low storage capacity of the android devices.
But worry not as we have got you covered! Below I have listed the best android games which you can enjoy without being concerned about the storage capacity of your device. So let's get started!
Ludo King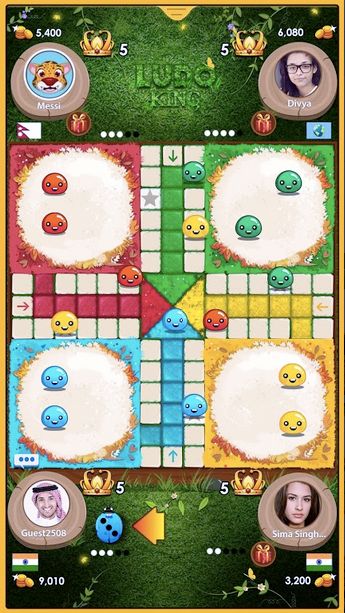 Ludo King is the type of android game which you can play anytime anywhere with your friends.
During our childhood we all have played ludo. It is a nostalgic classic board game which you can play with your friends and family and recall your childhood. It provides us with tons of cool features as well. You can chat in real time with with your loved ones in the game while playing.
Also, there's no possibility of cheating because of its auto move system. It is not limited to your known people. You can make friends worldwide while playing the game and chat.
Ludo King connects you with the Facebook so that you can challenge with your Facebook friends as well and have fun!
---
Candy Crush Saga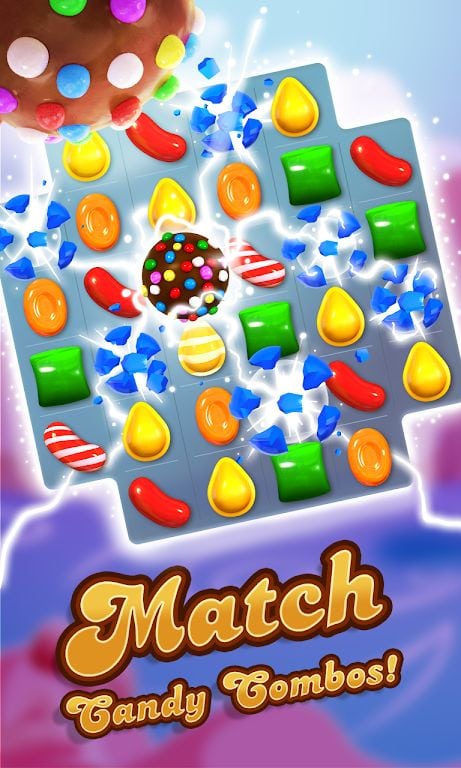 Another innovative android game below 100mb is the Candy Crush Saga. You can enjoy playing this game during your leisure time and I can assure you that it won't lead to boredom.
All you got to do is switch, match and blast candies to solves the puzzles and to win the levels.
As the name suggests, it is the sweetest candy puzzle game. This game has become popular worldwide. It's a never ending fun game, consisting of trillion levels with increase in the difficulty level but maintaining its sweetness to its maximum.
Here, you will have to match at least 3 candies in a row. In order to overcome the tricky ones, there's this booster which makes the trick moves easier. Like the previous one, this game also allows you to compete with your friends.
---
8 Ball Pool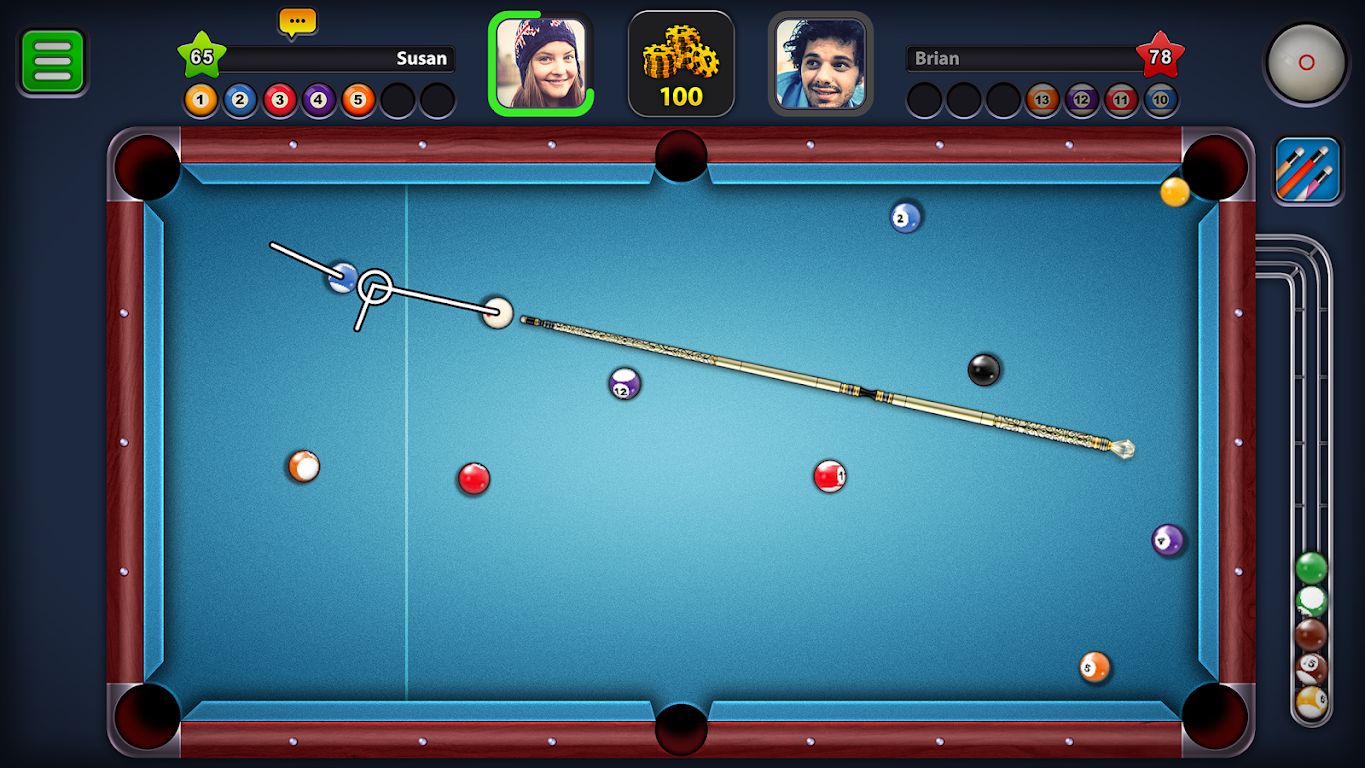 8 Ball Pool is also another renowned android game played by millions of people regardless of the age factor across the world. Like the above mentioned games, this one also provides you with tons of cool features.
You can not only challenge and play with your buddies but also with millions across the world. It includes many levels with increased difficulty.
This android game gives you shooting experience just like the real one for maintaining an authentic gaming experience.
---
Clash Royale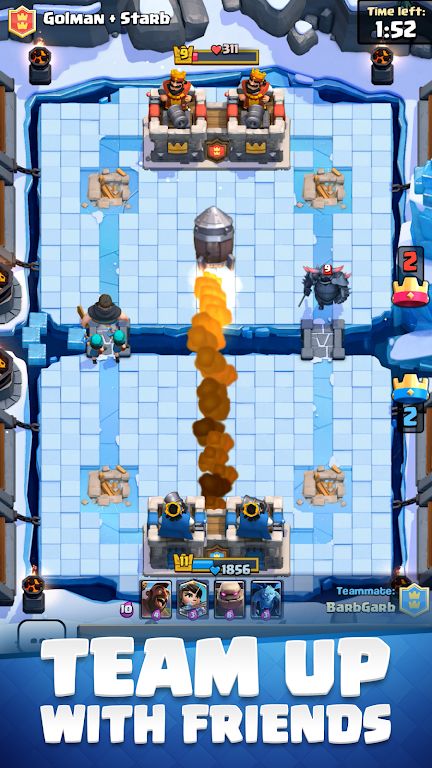 If you are looking for an android game which gives you the best battle experience and consumes a limited space only then I assure you Clash Royale is the best one for you.
Just like the above mentioned games, it provides you the option of real-time multiplayer game including your favourite Clash of Clans characters and lots more!
Here you need to collect and upgrade dozens of cards featuring the Clan troops.
Further, defeat the Kings and the princesses in order to knock down the enemies and win trophies, crowns and victory in the gaming arena. Here, you can also form a clan to build your very own territory.
---
Subway Surfers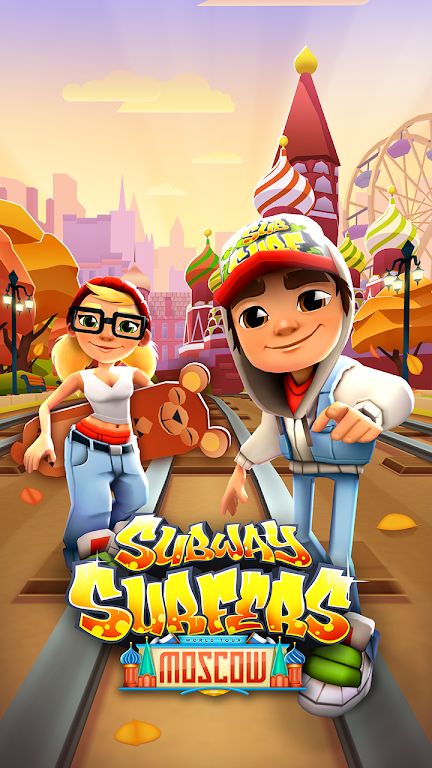 Another popular android game with less than 100mb is the Subway Surfers.
This game is also popular among all the age group and is considered one of the best entertaining games during leisure. The main task of the game is to help Jake, the character which represents you, obstacle all the challenges.
The villain of the game, the inspector and his dog, keeps on arriving whenever you are weak but all you to need to do is run and jump to escape the hurdles arriving one after the other.
Moreover, you can also change your avatar with the help of the coins you earned while playing the game. This game is worth your time!
---
Temple Run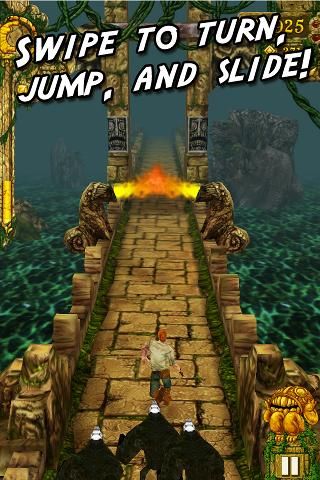 Another cool android game below 100mb is Temple Run. Because of the popularity of the game, the two more versions of the game- namely Temple Run 2 and Temple Run 3 were launched with better and innovative features and graphics.
You need to maintain the maximum speed to get the maximum scores and rewards while playing the game.
Similar to the game Subway Surfer, in this one also you will have to run through the jungles to collect the coins and survive the obstacles arriving one after the other. In addition, you can also run left or right to escape the danger. Moreover, it has also got a lot of character options for you to choose from.
---
Angry Birds Friends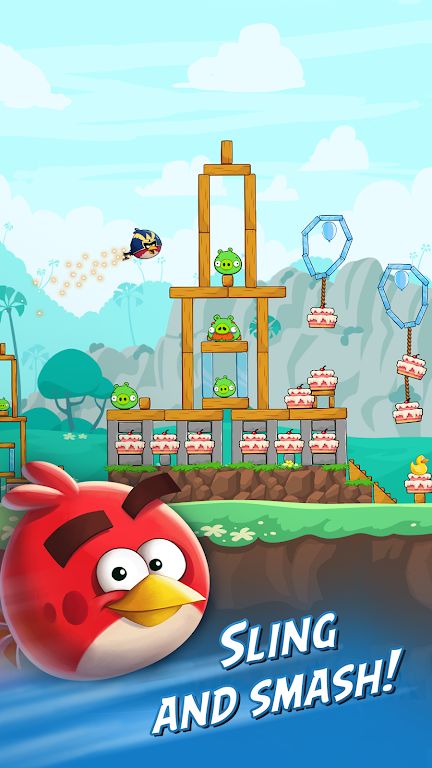 The last but not the least I would like to include one of the coolest free android games below 100mb – the Angry Birds Friends. Here, you can compete with your friends in 3 new tournaments every week- each with new 6 levels.
There are a several versions of the game but among those, this one is according to me, the best!
It's not only limited to friends, you can also reach out the world as it provides you the option of competing with anyone around the world and hence climb up the leader board with your improved scores.
So these are the top android games (below 100mb) which I personally would like to recommend you to play.
Apart from the storage space, the other most important factor is FUN!
The fun factor is totally present in all of these.
So why not give it a try?
Make sure to comment below if you have any queries regarding any of these mentioned games.
Also, further suggestions are appreciated.
If you love to play mobile games to spent your leisure time then these android games will give you joy.
Do you think that these top-rated android games will take more space on your android phone?
Don't worry!
Here in this article, I'll give you a list of top android games under 100 MB.
Then you can save your phone's memory space and enjoy the games.
10 best android games under 100 MB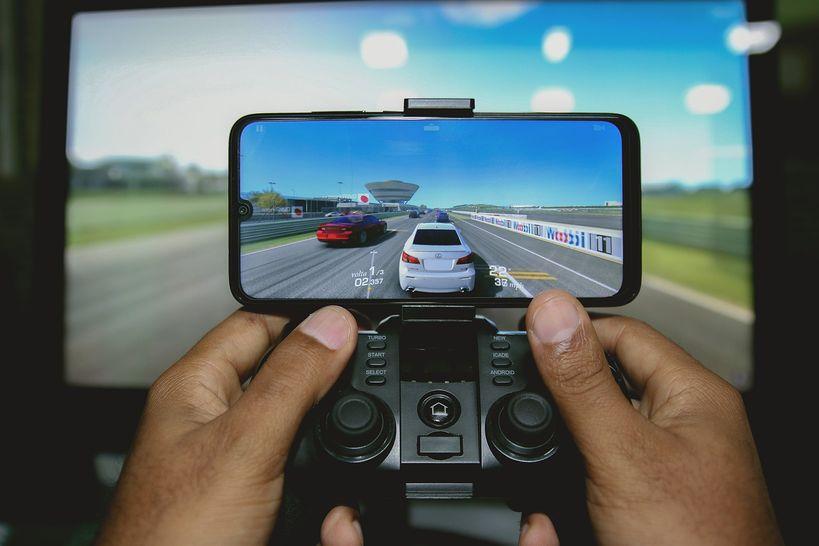 1. Temple Run 2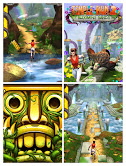 Temple Run 2 is a top action game. The beautiful graphics surely catch your mind.
You can get more running, jumping, turning and sliding than the previous Temple Run game.
You have to escape from chancy cliffs, zip lines and forests with the cursed idol and you can get more powerups, achievements, new obstacles and special power for each idol.
| | |
| --- | --- |
| Size | 80MB |
| Ratings | 4.3 |
| Downloads | 500M+ |
| Price | Free |
---
2. Subway Surfers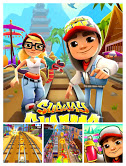 If you don't like to play puzzle games and you love racing games then Subway Surfers will attract your mind.
This is one of my favorite games. The picture quality and background animation will surely catch your mind.
In this game, you have to help a boy named Jake to escape from the enraged policeman and his dog.
You can see colorful and vivid HD graphics and you will get powered jetpack and weekly prizes by playing it daily.
| | |
| --- | --- |
| Size | 84MB |
| Ratings | 4.5 |
| Downloads | 1B+ |
| Price | Free |
---
3. Stack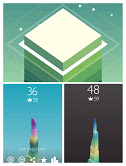 Stack is a very simple and beautiful game. It is very easy to play. You have to stack up the blocks as high as possible in this game. The simplicity of this game and beautifully designed graphics will give you joy while playing. You can also compare your scores with other game players.
| | |
| --- | --- |
| Size | 44MB |
| Ratings | 4.4 |
| Downloads | 50M+ |
| Price | Free |
---
4. Animal Adventure: Downhill Rush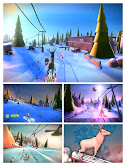 Animal Adventure is a racing game to begin the beautiful winter journey.
Here you can discover so many new places and you have to go through the villages, cities, snowy mountains and frozen rivers. Collect gifts, rush bonuses and energy sparks. Avoid the obstacles (like rocks, snowballs, car drivers, running bears, ice traps and running trains) to win the game.
The graphics and background music are very nice. A lot of different types and colored sledge and different animals such as fox, wolf, deer, tiger, rabbit, and corgi are available for you. So start the beautiful journey through the snowy mountains, landscapes and other various places.
| | |
| --- | --- |
| Size | 71MB |
| Ratings | 4.8 |
| Downloads | 100K+ |
| Price | Free |
---
5. Word Search game 2019
If you are looking for puzzle games then I'm sure you love this best word search game of 2019. It is a crossword puzzle where you have to find and make words just by moving a finger on the word search. You can find the hidden words also.
In this game, 12 different languages are available for users. 12 or more words are available for you at each level and words range from professions like lawyer, doctors, etc to animals like cats, dogs, lion, etc. It increases your knowledge and vocabulary. Play this challenging game anytime, anywhere.
| | |
| --- | --- |
| Size | 18MB |
| Ratings | 4.3 |
| Downloads | 100K+ |
| Price | Free |
---
6. Candy Charming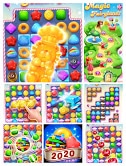 Candy Charming is a match puzzle game where you can get more than 2000 levels. You have to match 3 or 4 similar candies in a line to crush the line or to create special candies and you can get magical candy by matching 5 candies in T or L shapes. Daily rewards, sweet treats, powerful boosts, attractive graphics make you happier and motivated you to play this game.
So play it to explore the magical candy kingdom and help the lovely fairy to crush the candies.
| | |
| --- | --- |
| Size | 42MB |
| Ratings | 4.6 |
| Downloads | 5M+ |
| Price | Free |
---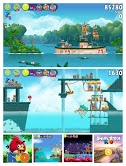 Angry Birds Rio is a funny and most popular Angry Birds game. It is a heart-touching game and you can spend your leisure time by playing it. In this game, you have to save birds from cages and to stop the naughty monkeys. You can get more than 400 levels and exciting rewards. To start the game quickly and enjoy it.
| | |
| --- | --- |
| Size | 48MB |
| Ratings | 4.4 |
| Downloads | 100M+ |
| Price | Free |
---
8. Ludo Game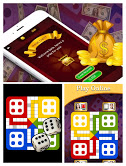 If you love to play Ludo from your childhood then the Ludo game is appropriate for you. I also love to play this game with my family and friends. Ludo is one type of puzzle game or mind game which is designed to play for all age groups. You can play with your friends, local multiplayer, computer and online multiplayer also. At most 4 people can play one game at a time. It gives you unique gaming experience.
| | |
| --- | --- |
| Size | 21MB |
| Ratings | 4.3 |
| Downloads | 10M+ |
| Price | Free |
---
9. Asphalt 8: Airborne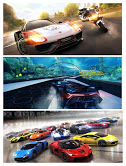 Asphalt 8 is a car racing game.
For those of you who love playing car racing games and are interested in playing new car racing games, this game will please you. With this game, you can travel the whole world with your car or bikes. You can get various types of top licensed car models (like Lamborghini Veneno, Bugatti 16.4 Grand Sport Vitesse, Ferrari La Ferrari, Ducati Monster and many more) as well as racing motorbikes. You can discover 16 new locations to ride.
The background music makes this game more realistic. Start the ride and get too many racing experiences.
| | |
| --- | --- |
| Size | 77MB |
| Ratings | 4.5 |
| Downloads | 100M+ |
| Price | Free |
---
10. Baseball 9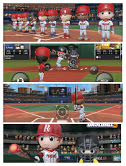 Baseball 9 is a sports game. You have to play by following some baseball rules and you can enjoy the fielding and batting. You can love to play this game as it gives you so many features and speedy playing experience. Also, you can manage your team with various features. So be a baseball player.
| | |
| --- | --- |
| Size | 99MB |
| Ratings | 4.5 |
| Downloads | 5M+ |
| Price | Free |
---
Conclusion:
So which one you like the most?
Discover your choice from my list and download the game to make your leisure time more beautiful.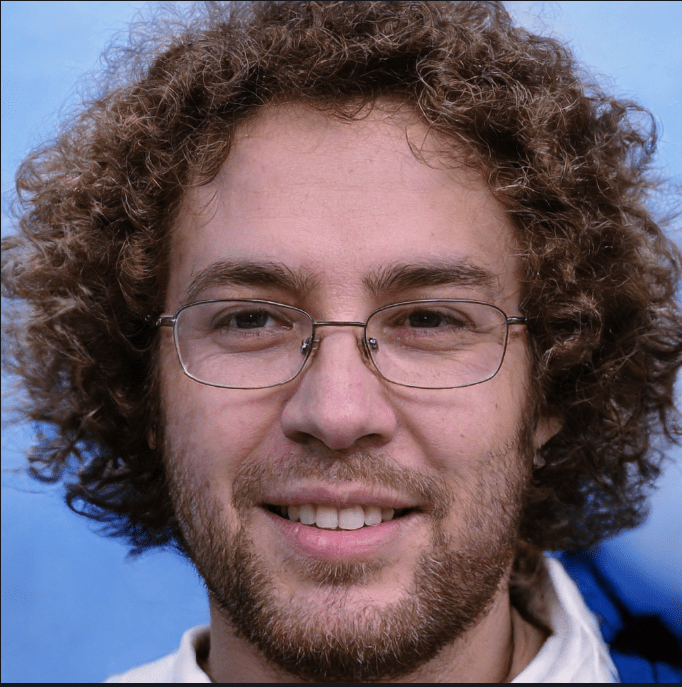 Hello! My name is Lucas, and I am the creator of ursuperb.com. I've been writing about technology for almost 10 years now, and I love talking about tech news, reviews, and tutorials. I'm currently living in San Francisco, CA, and I've been blogging professionally since 2012. I love what I do, and I really enjoy interacting with people online. I believe in creating positive change for humanity, and I try to inspire others to do the same. You can read more about me here.
My favorite thing about Ursuperb is that I'm able to provide useful information to anyone interested in learning more about technology. No matter what kind of tech you use (computer, smartphone, tablet), you will definitely find something interesting to read on Ursuperb. So, let's take a look at some of the topics I cover on Ursuperb:
1) How To Build An Online Business With WordPress
2) How To Make Money On YouTube Using AdSense
3) What Is Google Analytics? And Why Should You Use It?
4) How To Make Your Own Website Design Software For Free