Best VPN to Unblock Websites in College/Office/School
Short Notes:
This article will be of help to those who are completely new to vpn's and chrome extensions. If they are using any extension which is not good enough then you can definitely switch your this extension provides you a very secure browsing secure encryption. You can access any website like facebook, netflix, instagram, etc. This vpn service is specially coded in such a way that even when you are using public hotspot it will prevent any third-party application of malware to attack your browser or device. …
This article is all about how to access any website, which has been blocked or secured in your country as well as in any workplace, school, colleges, etc.
It becomes very annoying when you working on any project and suddenly you find out that you are not allowed to access few websites, which is mandatory for you to get access of.
Since we are among those people who are very curious to find and search for new ways and techniques to handle such filters while browsing so we can simply install some extensions, which will easily solve our issues of restricted website accessing.
These extensions are known as VPN.
Few of us might even have some idea about these extensions as well as I am damn sure few of us have also used them quite a lot a times.
Well this article will be of help to those who are completely new to VPN's and Chrome extensions and even those who already have an idea about VPN's can sure check out the list of VPN's that we have mentions so that if they are using any extension which is not good enough then you can definitely switch your choice.
Zenmate
Zenmate is the most rated Chrome extension, which is widely used by various users all over the world.
It provides you with five countries through which you can change your country location and address.
You can mask your credential, addresses even from online advertisement sites.
This extension provides access to only limited sites so you might not like it so much but yeah many users use this as it has a very good option of hiding personal information.
Hola
Hola also does the same stuff as the above extension.
This extension allows you to easily access any block sites.
The best part of this extension is that there is no limit to access websites i.e. you can access as many websites as you want.
This extension is also available in your mobile phones so that we are now not restricted only to desktops and laptops.
This extension is super-fast so you do not have to worry about switching extension in different devices.
GOM VPN Bypass and Unblock
This extension is very useful for those who have multiple accounts in many devices like Android, Windows, etc.
The accessing time for this VPN is super-fast and very easy to handle.
The extension provides the fastest browsing.
I do not know why but it has been observed that students love to use this VPN.
That is right that it provides multiple accounts and easy access to websites.
Browsec VPN- Privacy and Security Online
Few of us might be using some low-end devices like computer, laptops, etc. so this extension is just perfect for them.
This VPN does not have too many features so you can easily use it in any device.
Browsec is a viable option for users with low-end computers or laptops with minimum specifications.
You can even change your country using this extension, which will help you to hide your location.
Hotspot Sheild Free VPN Proxy
This VPN extension is also free to all users. This extension provides you a very secure browsing secure encryption.
You can access any website like Facebook, Netflix, Instagram, etc.
You can completely hide all your information like your IP address, your location, your device information, etc.
Tunnelbear VPN
Well few of our users might also be afraid of sites or advertisers which tends to track our credentials while using a VPN.
This VPN is just for you guys, it has some build in features which can provide you with full security from all these malicious sites. Even if when you are using a public Wi-Fi connection, still you are safe from any attacker.
This VPN works perfectly on almost every operating system like Windows, Android and OS X.
Unlimited Free VPN-BETTERNET
Here you do not have to waste much time on any registration process.
The only thing you have to do is to install the extension and you are all set to access the toughest website that has been blocked. An amazing fact about this VPN is that it is completely ad-free.
You are provided with an easy UI which have a connect option where you can directly connect to the VPN server. You can even search for websites, which are blocked, in your country.
Touch VPN
This VPN is completely free i.e. it provides you will a 100% free service and approximately 2,970,000 users are activity using this application.
Even it does not have any limitation for bandwidth.
Blocking and unblocking websites becomes super easy by using this VPN.
We can even have full access to any website from a remote device if we have the correct login credentials.
We can even access those websites, which are censored by government, school, colleges, workplace, offices, etc. through this VPN service and that to at no cost.
No need to worry about the hackers while using this VPN because it is specially coded in such a way that even when you are using public hotspot it will prevent any third-party application of malware to attack your browser or device.
Every time you use Touch VPN, it changes your IP address making it more secure.
Conclusions
Now you can easily access your favorite websites as you have the perfect mean to sidestep the security issues that we often face while accessing some authorized websites.
However, this does not means you start misusing them, always keep in mind that the safety and anonymity is to provide help to your work and career.
In addition, if you add too many extensions in your browser then it might even slow down your browser.
Therefore, whenever you are using extensions do it wisely.
All the websites and extensions provided in this article does the same job more or less, so you can work with any one of them according to your need and speed.
Hope you enjoyed the article.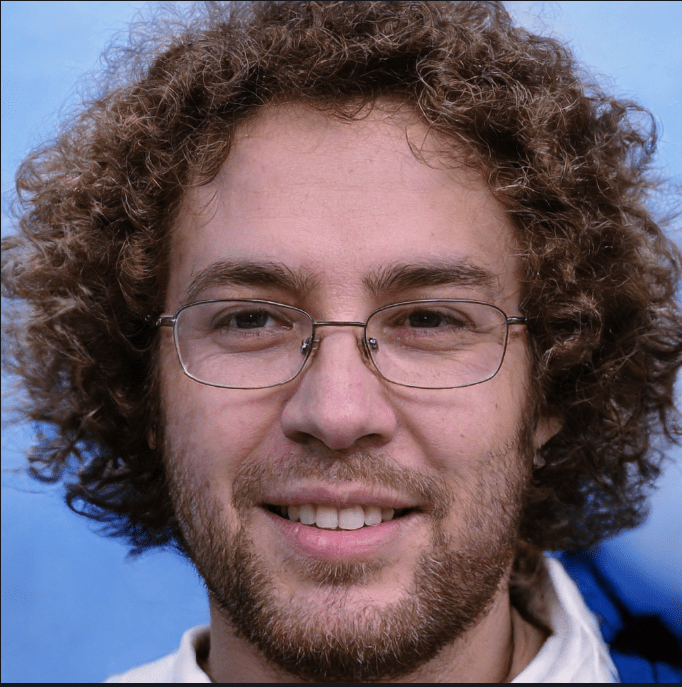 Hello! My name is Lucas, and I am the creator of ursuperb.com. I've been writing about technology for almost 10 years now, and I love talking about tech news, reviews, and tutorials. I'm currently living in San Francisco, CA, and I've been blogging professionally since 2012. I love what I do, and I really enjoy interacting with people online. I believe in creating positive change for humanity, and I try to inspire others to do the same. You can read more about me here.
My favorite thing about Ursuperb is that I'm able to provide useful information to anyone interested in learning more about technology. No matter what kind of tech you use (computer, smartphone, tablet), you will definitely find something interesting to read on Ursuperb. So, let's take a look at some of the topics I cover on Ursuperb:
1) How To Build An Online Business With WordPress
2) How To Make Money On YouTube Using AdSense
3) What Is Google Analytics? And Why Should You Use It?
4) How To Make Your Own Website Design Software For Free