How to Fix Windows 10 Update Assistant Stuck at 99%
Short Notes:
Windows 10 update assistant is a separate application aimed to guide and help users in downloading relevant updates for their windows 10 system. The assistant will automatically connect with the microsoft and decide which update the whole process of downloading, installation, and functioning of windows update assistant takes a bit more time than any other ordinary software. If there is no error message on the screen then it the sudden stop in certain services caused halt to your system if the services does not resume automatically. If it does not start automatically you can manually start the service through "services. …
Microsoft is getting obsessed with every new update of Windows.
After the release of Windows version 8 Microsoft became obsessed with Window's updates.
As we all know Microsoft is a renowned company which always wanted to make it's OS as the most robust OS ever found by its customers, as well as customers from all over the world.
This make Microsoft come up with updates at a much faster rate than any other OS updates. It tried to build up various strategies like quick response to bug fixes, update errors, etc. each updates contained many security patches.
Microsoft have upgraded Windows defender to a new dimension where it is able to detect any aggressive potential threads. The consecutive updates made the system much more secure.
At this point of phase Windows users enjoyed updates every week. People started switching from other OS to Window's OS. These updates gave satisfaction to customers who always loved to have updated and secured system.
It is impossible to come up with updates according to customer hardware build hence Microsoft came up with the new Window assistant along with Windows 10.
What Is Windows 10 Update Assistant?
Windows 10 Update assistant is a separate application aimed to guide and help users in downloading relevant updates for their Windows 10 system; it requires an active Internet connection to function properly.
Often users face difficulties while updating updates, which is globally released by Microsoft.
These faults may occur in any of the ends i.e. from Microsoft end or from User ends. To cop up with these issues Microsoft have come up with Windows 10 assistant to help users update their device in proper manner.
Once you install and run the assistant in your system, the assistant will automatically connect with the Microsoft and decide which update is compatible with your device.
If your device is facing ay minor issue with updates then the assistant is sufficient enough to deal with that but if the issue is a major one then contact with Microsoft and come up with solution on it one.
Well every good things comes with a price and in this case the price is Windows assistant also comes with an error, this error is reported by a number of users.
According to users as reported, their Windows update is stuck at 99%. This error is frustrating but not unrecoverable.
Below are the steps to fix this kind of error.
How to Fix Windows 10 Update Assistant Stuck at 99%
Method 1: Allow Update Assistant Run Some More Time
Slow and steady wins the race in the same way you have to wait and let the assistant run.
The whole process of downloading, installation, and functioning, etc. of Windows update assistant takes a bit more time than any other ordinary software. It is good to wait while working with machines.
Sometimes it requires sometime to work properly, so kindly wait and be patient.
If there is no error message on the screen then it better to wait for a while.
Few times updates requires some time to compatibly work in your device that is why you should wait and stay calm.
Method 2: Perform the Driver Update Manually
Windows 10 comes with driver update also hence it might take some time while updating your driver completely.
Driver updates generally takes longer time than any other normal updates. It first removes the outdated version of your driver and then updates it this removal process takes some time.
Driver updates takes huge amount of time hence try to update it on your own. Download the latest versions of your driver and then go for Windows update this will consume less time in updating your device.
Manual updating is easier and takes less time. You will get the manual download of every driver update I the respective developer website. Updating your driver will generously reduce the time requires to update your computer or laptop.
Method 3: Temporarily Disable Any Third Party Anti-Virus Program
It is advised to stop any third party anti-viruses that are actively running in your device.
These anti-viruses sometimes blocks the updates from Windows and hence it takes much longer time than required. It is our recommendation for you that while updating your device keep the anti-virus disabled so that your third party anti-virus is unable to detect the new softwares and updates.
Your third party anti-virus app may consider the Windows 10 assistance as spyware. This can unnecessary cause delay in your updates.
According to me, Window provides a very robust defence system that is Window Firewall hence; we do not need any additional third-party app to provide protection from malwares.
Method 4: Restart Windows Update Services
There are various services that runs in your device background due to any fault or difficulties this, might come to a halt. These difficulties, which causes the process to stop, occurs due to some malwares or technical issues.
The sudden stop in certain services caused halt to your system if the services does not resume automatically.
Therefore, if it does not start automatically you can manually start the service through "Services.msg". Below are the steps to do so:
1. Open Run window by typing Windows key + R in the search bar
2. Now, type "service.msg" in the white space, which will open the service window.
3. Now, start searching for Windows update and the list of services.
4. Right click on any service to permanently stop it until new updates from Microsoft.
5. Now, follow the same step as above to restart the service.
6. The update will start automatically once the services start smoothly.
CONCLUSION
Well I hope your doubts and errors regarding your windows update stuck to 99% is solved.
The steps will guide you according to your problem.
This error might occur due to various reasons and the solutions to all types of error is provided above.
Hope you enjoyed the article and it was successful in dealing with your problems regarding Windows update.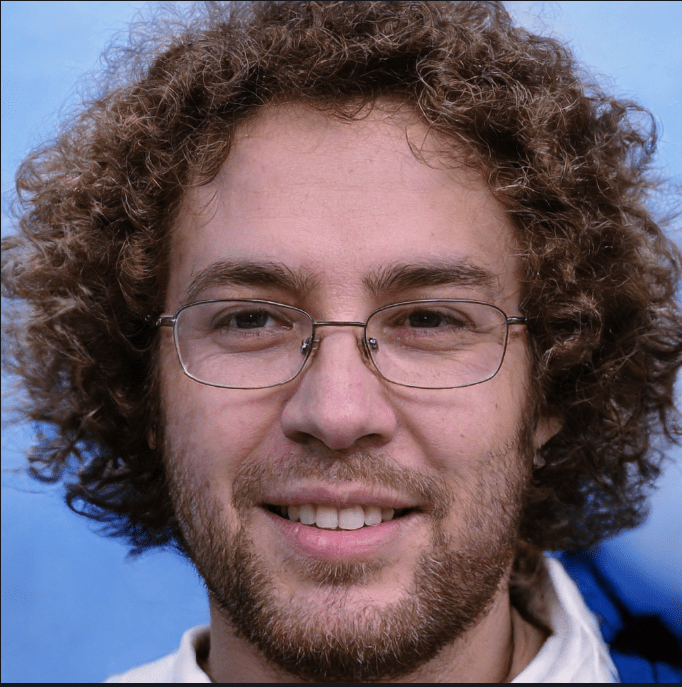 Hello! My name is Lucas, and I am the creator of ursuperb.com. I've been writing about technology for almost 10 years now, and I love talking about tech news, reviews, and tutorials. I'm currently living in San Francisco, CA, and I've been blogging professionally since 2012. I love what I do, and I really enjoy interacting with people online. I believe in creating positive change for humanity, and I try to inspire others to do the same. You can read more about me here.
My favorite thing about Ursuperb is that I'm able to provide useful information to anyone interested in learning more about technology. No matter what kind of tech you use (computer, smartphone, tablet), you will definitely find something interesting to read on Ursuperb. So, let's take a look at some of the topics I cover on Ursuperb:
1) How To Build An Online Business With WordPress
2) How To Make Money On YouTube Using AdSense
3) What Is Google Analytics? And Why Should You Use It?
4) How To Make Your Own Website Design Software For Free