Free Programs like Fl Studio || Alternative of FL Studio
Short Notes:
Fruity loops, or fl studio, is a digital audio workstation that allows you to create music using samples, sounds, synthesized instruments, and more. It provides the audacity is free software available on windows, linux and mac platforms. It provides a clean, easy-to-learn interface, and claims to be highly scalable you can drag a device or sound from the control panel to the main work area using drag-and-drop, flash-based interface. It provides a sense of realism. …
There are lots of ways to produce quality music using a computer, but perhaps the most popular option for musicians and music producers is the music production software known as Fruity Loops.
Fruity Loops, or FL Studio, is a program that allows you to create music using samples, sounds, synthesized instruments, and more.
Simply put, FL Studio is a digital audio workstation that allows you to make music from scratch or to create music files from existing musical loops.
FL Studio is a Digital Audio Workstation, which is used for recording, editing and producing audio files. It helps you to create wonderful music with great effects. FL Studio has many advantages one of them being that it provides the best piano roll which allows you to play samples in different notes immediately.
Why Alternatives?
Isn't FL Studio the best?
FL Studio is better than many other DAW's but it becomes slow at times, it doesn't allow you to open your saved files unless you purchase it, only then you can unlock your files.
For attachment of new instruments or effects for your project, you have to purchase the required plug-in.
Apart from these limitations, FL Studio is very light and stable, it provides the best beat processor available in the market. It is great for music that focuses on synthesizers and artificial drums.
But as always, we would love to have alternatives.
Alternative to FL Studio
1. LMMS (Linux Multimedia Studio)
You can download it from https://lmms.io/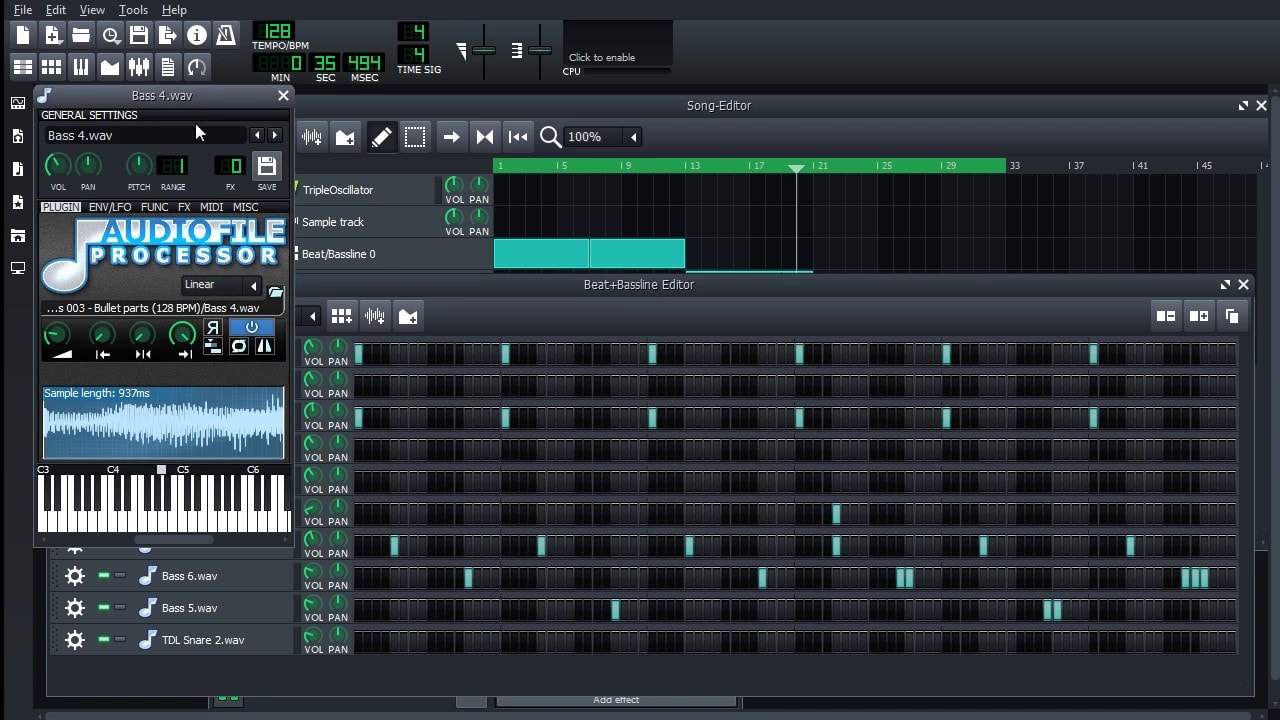 This is a cross-platform Digital Audio Workstation for synthesizing and mixing together snazzy sounds as well as arranging samples. It provides a ready-made instrument and effect plug-ins along with many samples and pre-sets.
Plugging in a MIDI-keyboard and folding in an impressive library of sample sounds from horns to drums, I can combine and compose music to my heart's content.
It provides extremely comfortable User Interface, there are two rows of icons across the top of the LMMS window which hide or show various control panels and file commands like save, create new, open existing project and export project. Along with many features, it provides documentation and many website links.
2. Traverso DAW
You can download it from https://traverso-daw.org/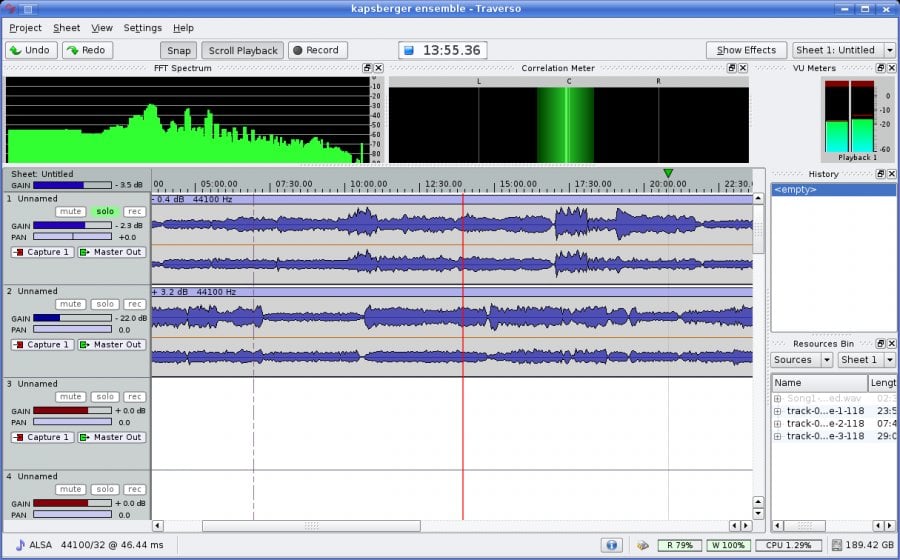 The audio recording and editing software, Traverso DAW is used by the professionals as well as novices who prefer doing their recordings at home.
It provides a clean, easy-to-learn interface, and claims to be highly scalable; it even comes with an Album Mixer that allows you to mix your choice of songs with tons of effects. It is extremely stable and consumes very little power. You can download it on Windows, Linux and Mac systems also.
3. Audacity
You can download it from https://www.audacityteam.org/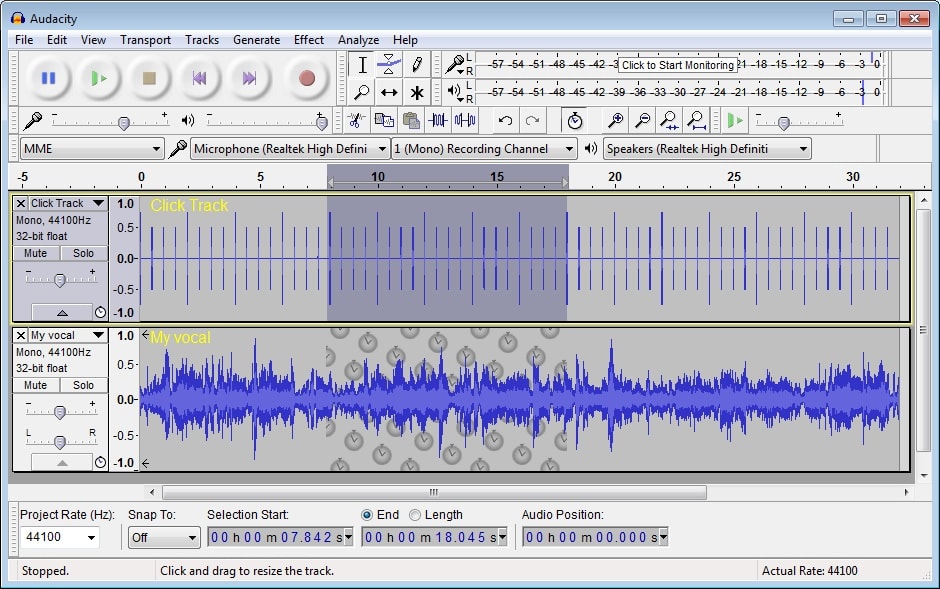 Audacity is free software available on Windows and Mac platforms. Its UI (User Interface) may not be very attractive, but it provides uncluttered design. It is the best platform to learn basics like producing podcasts or digitizing the vinyl collection. When you highlight a portion plug-in will analyze the portion and will automatically remove the unwanted noise.
You might require a tool called LAMEC encoder for exporting files, any recordings can be exported into recognizable audio files like MP3 and WAV. Audacity doesn't support MIDI recording, but it allows you to import MIDI. Editing and exporting MIDI is slowly being developed.
4. Ardour
You can download it from https://ardour.org/
Ardour is free software. It provides extensive number of commercially available plug-ins like VST, Ladspa and lv2, is a big plus and it connects to the jack server, OSC and midi controllers to remain in sync with other applications and hardware. However, it can run without the need of jack server.
The installation doesn't provide Demo Songs, or pre-installed samples or virtual synthesis or effects of any kind and is quite bare bone as a standalone application without external plug-in.
5. Mp3DirectCut
You can download it from http://mpesch3.de1.cc/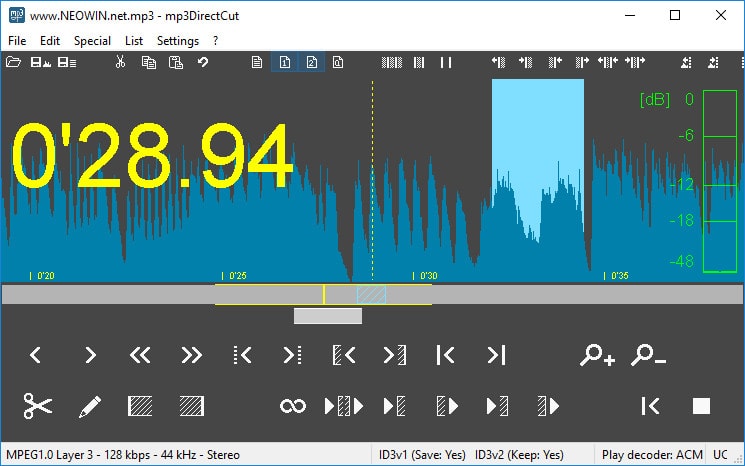 If you are using working with encoded mp3 then mp3DirectCut is what you need. It is a fast and extensive audio editor and recorder. You can directly cut, crop or split your MP3 and AAC tracks, adjust the volume on MP3 and do much more without re-encoding. You can directly edit your files which save a lot of encoding time.
Using the built-in recorder, you can create MP3 very quickly. You can use Cue sheets, pause detection or Auto cue to divide long files. Mac version is not yet available, but there are many alternatives like Garageband for Mac users.
6. Audio Tool
You can download it from https://www.audiotool.com/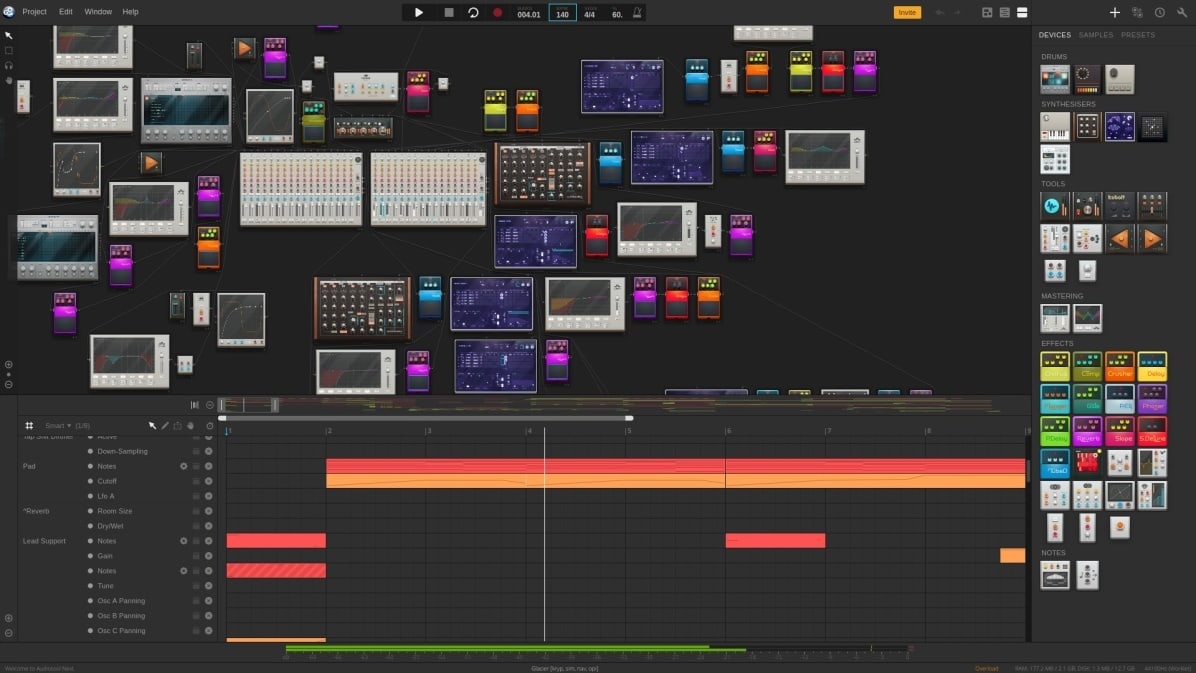 When you are new to this field and want to try some creative stuff then audiotool provides you the best ground. It helps you develop your own style.
You can drag a device or sound from the control panel to the main work area using drag-and-drop, flash-based interface. It provides a sense of realism implementing a visual representation of hardware. You can share your creations by logging into audiotool and linking it with your Facebook profile.
7. Wavepad
You can download it from https://www.nch.com.au/wavepad/index.html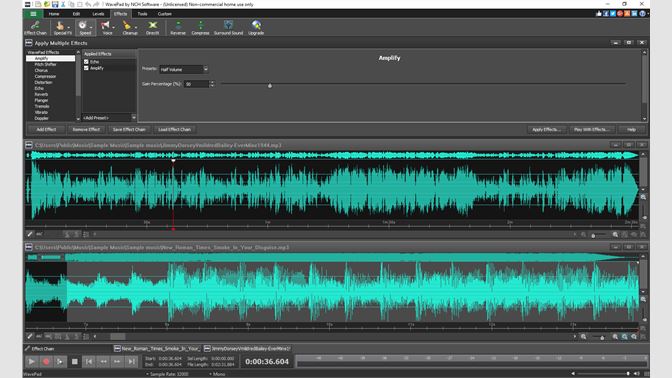 WavePad provides you an easy-to-use interface and a large toolset to accomplish a variety of audio editing jobs. It can work with multiple audio files and can convert those files to a wide variety of audio formats.
You can use its batch processing ability to convert a variety of different audio files to one single format simultaneously, instead of manually converting each one. But multitrack recording requires a software extension. It is available for Windows and Mac also.
8. Soundation Studio
You can download it from https://soundation.com/
Soundation Studio provides many features which are available only for paid version in other DAWs. It has 700 royalty free loops, 4 sample players, 14 Real-time effects.
It requires 64-bit CPU quad-core, 4GB RAM, latest Chrome browser, the internet, and flash programming supported device. You can add various sounds that you hear in your everyday life. The files that you generated can be exported as .wav and .sng files.
Apart from the above-mentioned DAWs, there are many more, like.
ocenaudio
Hya-Wave
Qtractor
Nero Wave Editor
Bitwig Studio
Logic Pro X
TwistedWave
Pro Tools 2018.7
Wavosaur
Acoustica Basic
Audio Cutter Pro
A few of these are paid and all others are paid. These also are just a few; you can many more by searching online. Choose the best one by reading reviews and considering expert opinions. You can always try new stuff and select the best one that fits you.
As you may know, Fl Studio is the best software for music production. Since it is not free, many people are looking for free alternatives of Fl Studio.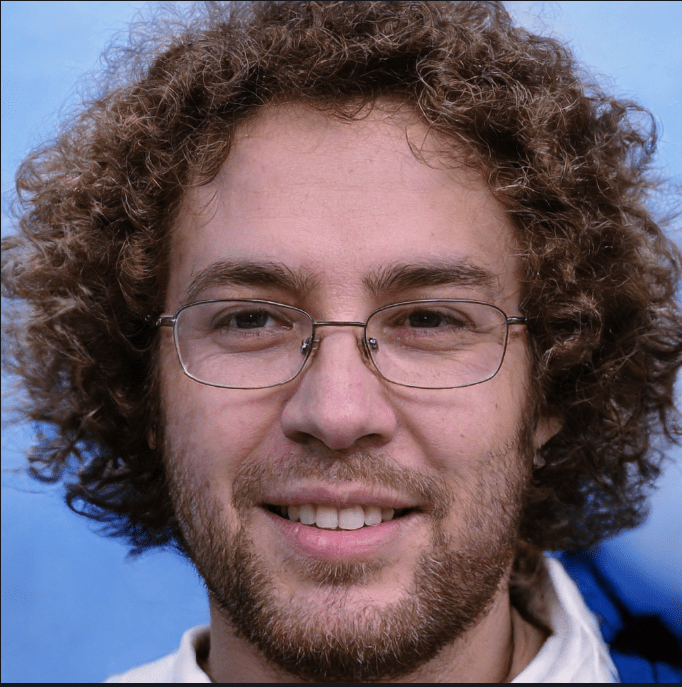 Hello! My name is Lucas, and I am the creator of ursuperb.com. I've been writing about technology for almost 10 years now, and I love talking about tech news, reviews, and tutorials. I'm currently living in San Francisco, CA, and I've been blogging professionally since 2012. I love what I do, and I really enjoy interacting with people online. I believe in creating positive change for humanity, and I try to inspire others to do the same. You can read more about me here.
My favorite thing about Ursuperb is that I'm able to provide useful information to anyone interested in learning more about technology. No matter what kind of tech you use (computer, smartphone, tablet), you will definitely find something interesting to read on Ursuperb. So, let's take a look at some of the topics I cover on Ursuperb:
1) How To Build An Online Business With WordPress
2) How To Make Money On YouTube Using AdSense
3) What Is Google Analytics? And Why Should You Use It?
4) How To Make Your Own Website Design Software For Free