5 Powerful Alternatives to Window Task Manager
Short Notes:
Process explorer process explorer is a good substitute for the windows task manager. It shows the active processes in a hierarchy or tree-like system explorer lets you create snapshots that can be compared against one another. It helps you to restart, suspend, and end processes it lists all the processes and tells the user what the process is doing for the computer. The interface of winutilities is. …
Everyone using Windows must be familiar with the windows task manager.
Some of you may be working fine with the given task manager in windows because you have never though of using an alternative to the default task manager. But with experience, many of us have found out that the windows task manager is not that efficient in handling utilities and running processes.
So, here is the list of top 5 powerful alternatives to Windows Task Manager. Give it a try..!
Process Explorer
Process Explorer is one of the best task manager and my personal favorite. It was developed by the Microsoft Windows Sysinternals team and is available for both 32-bit and 64-bit versions. It is a good substitute for the Windows Task Manager.
Process Explorer shows the active processes in a hierarchy or a tree-like view, which clearly shows who start the running process and the running app. This gives you plenty of information regarding resource consumption. This explorer shows the user which DLLs or handles are under use. A combination of these two processes makes trouble shooting more comfortable.
Process explorer helps the user to keep track of which open files are locked by which processes. It helps the users to set the priority level for any processes. Users can suspend, restart or kill any process. It shows Real-time GPU, RAM, and CPU usage.
---
Process Hacker
Process Hacker is the best open source task manager available. It is quite similar to Process Explorer. Process Explorer gives you a detailed overview of system activity with highlighting. It helps you to see what programs have active network connections and close them if necessary.
Process Hacker allows you to find handles and DLLs, to control services and to view and close network connections that are not listed in the standard services panel.
A distinct feature of Process Hacker is that it is customizable.
Since Process Hacker is open-source, it can be modified or redistributed. Process Hacker shows services, network connections, disk activity, in a better way. Process Hacker is better for debugging and also for reverse engineering.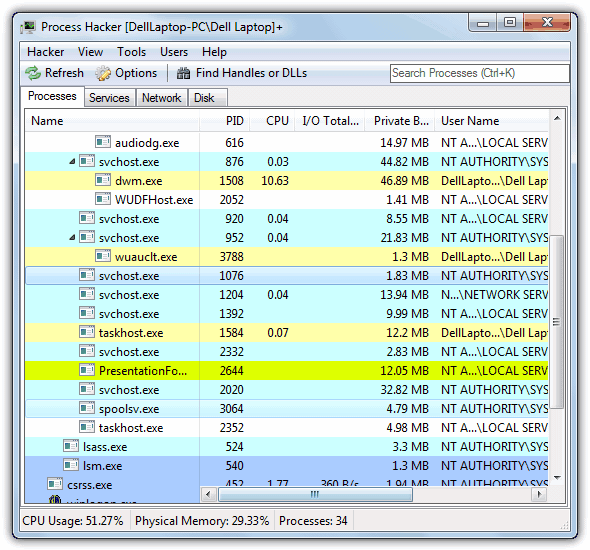 ---
System Explorer
Along with an efficient process management tool, System explorer comes with features that can increase your system security and check whether the running process is harmful to your computer or not. It provides all the common tools like managing the programs that automatically run when Windows starts, exploring system add-ons, drivers, and services.
It shows per-process CPU usage which can be viewed over the past day, one week or one year. System explorer lets you create File, Registry, or File+Registry snapshots that can be compared against one another for better troubleshooting.
It helps you to restart, suspend, and end processes. System Explorer provides you with security scans in case a suspicious process is detected. It helps you to manage modules, autoruns, drivers, users, and many more.
---
Daphne
The most distinct feature of Daphne as a task manager is its way to kill processes. It is a killer of processes. It provides you four ways of killing processes – immediate, immediate polite (non-forced), scheduled, and scheduled polite.  If you choose to stop a process "politely," a process that has something important to do, will not close.
Daphne offers a useful tool called Find. This feature allows you to kill a process by dragging the target on its window.
What are Traps?
Another helpful feature provided by Daphne is called Traps. This tool helps you can create a trap for a process.
A trap refers to a pre-specified set of rules that will be applied to a specific task or process when it appears. This feature is handy when you have a process that consumes many resources, and you cannot kill it.
Daphne allows you to set Affinity and Priority to your processes. It copies all live processes to the clipboard for troubleshooting. Daphne is not just a killer but a real task manager.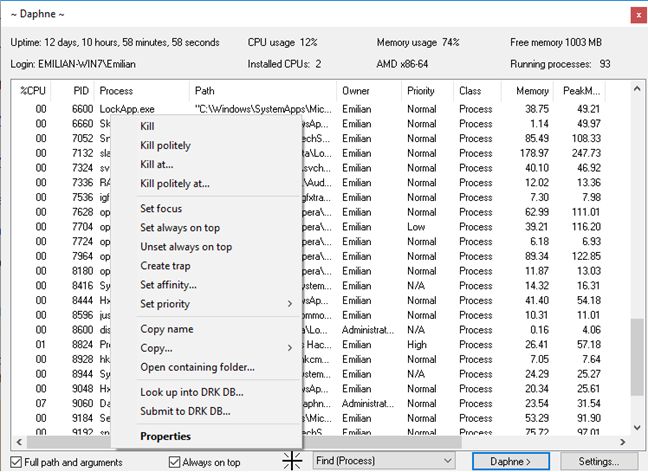 ---
WinUtilities Process Security
WinUtilities is another powerful task manager that shows all active processes on your computer. It helps in tracking and manipulation of all the running processes on your computer, based on their security level. You can easily understand to what extent a process is harmful to your device.
It allows you to put your task into quarantine if the process is not trustworthy enough. WInUtilities provides an option to the user to search the Internet regarding a process when in doubt regarding the originality of that process. When a process is deemed as a threat, the user can terminate the process immediately.
Moreover, it lists down all the processes and tells the user what the process is doing for the computer. The interface of WinUtilities is both user-friendly and easy to use.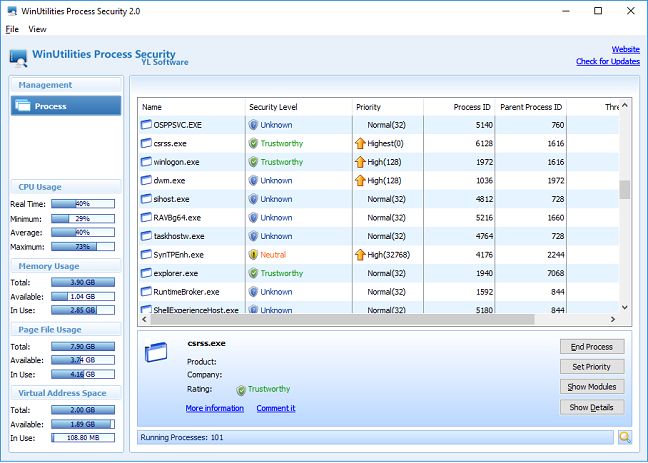 ---
So, guys, you have a clear idea about different task managers now. Try it out and I am sure you will love them.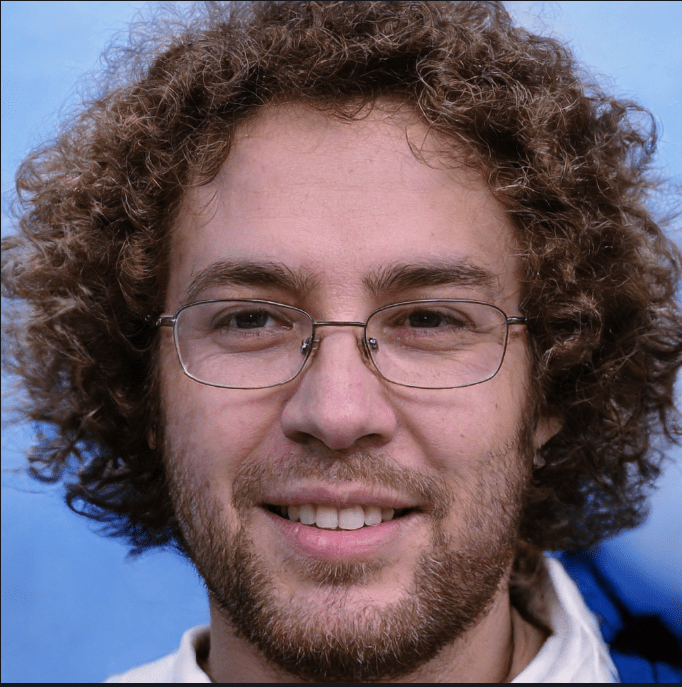 Hello! My name is Lucas, and I am the creator of ursuperb.com. I've been writing about technology for almost 10 years now, and I love talking about tech news, reviews, and tutorials. I'm currently living in San Francisco, CA, and I've been blogging professionally since 2012. I love what I do, and I really enjoy interacting with people online. I believe in creating positive change for humanity, and I try to inspire others to do the same. You can read more about me here.
My favorite thing about Ursuperb is that I'm able to provide useful information to anyone interested in learning more about technology. No matter what kind of tech you use (computer, smartphone, tablet), you will definitely find something interesting to read on Ursuperb. So, let's take a look at some of the topics I cover on Ursuperb:
1) How To Build An Online Business With WordPress
2) How To Make Money On YouTube Using AdSense
3) What Is Google Analytics? And Why Should You Use It?
4) How To Make Your Own Website Design Software For Free