Hello, folks!
So, we are right here off with a new topic. Today we are going to discuss two of the most famous Linux distributions. If you are at least a bit familiar with Linux; you must have come across these names.
Didn't you?
Well, I'm sure you did.
So, why actually they are often recommended to you?
What so special?
And most importantly, which is one to choose?
Don't worry we are going to have some in-depth discussion over it.
So, let's begin.
Linux Mint vs Ubuntu
Linux is the best open source free Operating System which was originally built by Linux Torvalds. It is very popular in the industry also because of its efficiency and customizations. It has many Distros available such as Linux Mint, Ubuntu, Puppy Linux and many more.
Among them, Linux Mint and Ubuntu are most popular.
So you may be confused that between Linux Mint vs Ubuntu who is the winner.
Well, the answer is not straightforward, it depends on the user and his needs.
But I can tell you both Operating Systems are very efficient to use.
What is Linux?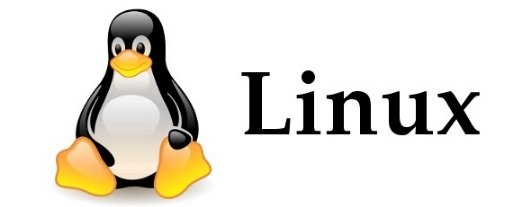 Linux is a kernel and kernel is a part of Operating System that acts as an interface between User Applications and Hardware.
All Linux Distros or Flavors are made over this Linux Kernel. Linux Kernel is very special because of its efficiency so it is used in many areas such as You Digital Watches, Your Air Conditioner, Calculator or in Rocket for taking Satellites or Astronauts to space. Linux is very efficient and stable and can be relied upon a very critical task, that's why it is used in so many areas. Windows Operating System stands nowhere in terms of Efficiency and Stability when compared to Linux.
It's an open-source Operating System. An OS is an interface between hardware and users of any system. It is a Unix based distributed OS. Name Linux stands for 'Linux Is Not Unix'. Linux was found back in 1991 by Linus Torvald. It is openly available for PCs, Laptops, Portable devices, Servers, etc. Open source means source code is freely and openly available and can be changed as per needs.
As per the need or application, various Distributions of Linux are made. For common users like us, Linux Mint and Ubuntu are best 2018 Linux Distributions.
What is Ubuntu?
Ubuntu is the best known Linux OS. Word 'Ubuntu' comes from an ancient Zulu word with meaning "humanity to others". The only concept behind the release of Ubuntu was to empower open distributed OS.
As we discussed earlier, Ubuntu is one of the most popular Linux distributions. The source code of Ubuntu inherits from Debian Linux. Debian was actually one of the most successful distributions.
So, we can easily decide how powerful Ubuntu tends to be.
If you were the elder Linux user, you probably had a thought to move on to Windows at least once in your career. Mostly because of High rated GUI and rich features Microsoft provided. And also because of the poor interface, Linux provided.
When Linux decided to break to more user-friendly OS design, the community over the internet started looking to take advantages of fore developed Debian OS. Later on, Canonical Ltd was officially launched to promote distribution and development of Ubuntu Linux.
As time passed Ubuntu gathered more and more strength. Because of open source and free availability Ubuntu now has become the first choice of many users as well as Manufactures. Also, the limitations of free Linux navigation was always there. And historically Ubuntu became the first-ever open-source OS which could strongly compete with other licensed OSs like Windows and MAC /OS x.
What are Linux Distros and Who makes it?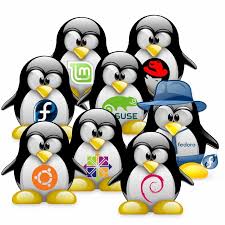 Linux Distros are variations or modifications that can be done over the Linux Kernel. You can make your own Linux Distro but you have to code it. Anyone can make Linux Distro as per his requirement. All-Big Organizations have made Linux Distributions as be their requirements. In Mobiles Android is the most famous Linux Distribution.
Well, there are strong communities that make Distributions for common people or programmers like us. Linux Mint and Ubuntu are developed by these Open Source Community of Developers.
Here are some well-known versions of Linux distributions:
 Ubuntu
 openSUSE
 Monjaro
 Fedora
 Zorin OS
 Elementary OS
 Linux mint
One Distro can be made using other Distro so this is a very flexible thing. That's why there are so many distributions of Linux available.
So, if we had some discussions before a couple of years, I don't think anything could have stood nearby Ubuntu- One of the most powerful and popular Linux OS. But, after the release of Linux Mint, there exists some room for bi opinions.
Comparison Between Linux Mint vs Ubuntu?
1. First Look
Ubuntu
It is one of the most popular Linux Distro and is built for new users that are moving toward Linux Platform. It is managed by an open-source Community named Canonical. The goal of this community is to make Linux as GUI. As originally Linux is Command Based Operating System. It's very difficult to operate it using commands only. This community is constantly working to improve GUI and user experience. Ubuntu is based on Debian Distro.
Here are some screenshots of the first look at Ubuntu OS.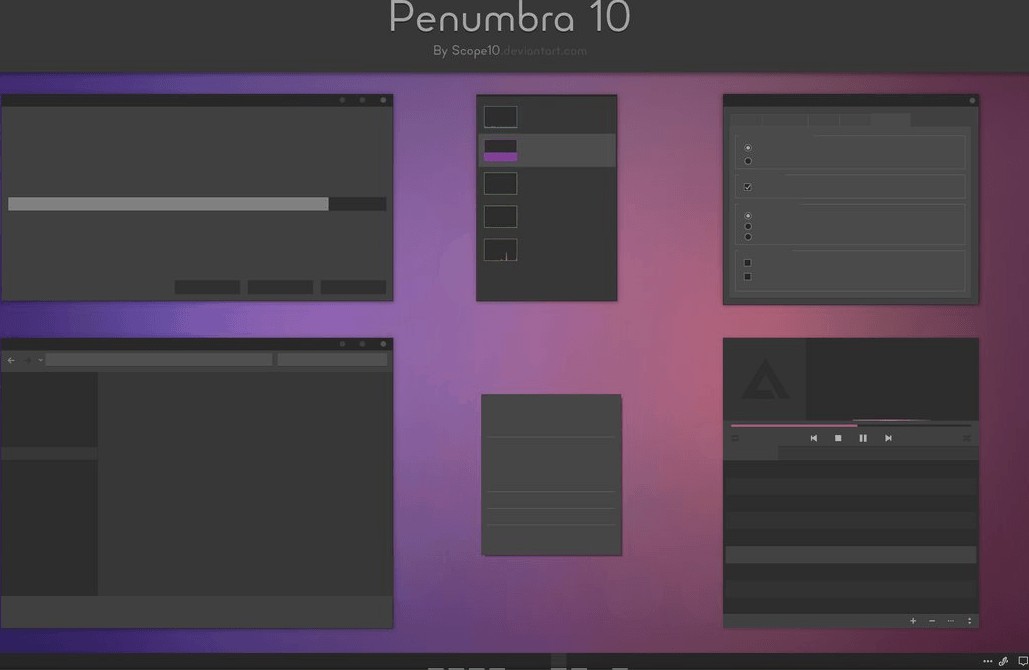 Mint
Linux Mint is also open-source OS which is run by a community of Programmers all over the world. These Engineers work together to make this OS more user-friendly and stable. This is the power of Linux to attract so many highly talented programmers from all over the world and work together to serve user needs.
Linux is based on a combination of Ubuntu and Debian Distributions. This makes it a hard task to properly manage features of Ubuntu and Debian so that a perfect combination can occur which serves the user best. All Ubuntu updates are also made available for Mint also within few months of the release of Update for Ubuntu.
Linux Mint is made very similar to Windows OS and will be very easy to use for Windows users. I find Linux Mint more easy to use compared to Ubuntu.
Below is the first look of Linux Mint Operating System.
2. System Requirements
| Requirement | Ubuntu | Mint |
| --- | --- | --- |
| Processor: | minimum 700 MHz processor | minimum 700 MHz processor |
| RAM: | minimum 512 MB | minimum 512 MB |
| Disk Space: | minimum 5 GB | minimum 9 GB |
| Display: | 1024 x 768 | 1024 x 768 |
| Desktop Environment: | Unity | GNOME 3 |
| Hardware Usage: | Uses more processor, mainly because of heavy animations and effects in Unity Desktop Environment | Uses less processor compared to Ubuntu |
3. Hardware Compatibility
Any Hardware device needs "Driver" so that it can be detected by OS and run properly. Any Hardware manufacturer has to build its driver for various OS so that it can be supported in that OS.
As Ubuntu is most popular Linux Distro, it gets all of the Hardware Drivers first and then it is made for other Distros.
Ubuntu
In terms of Hardware Compatibility, UBUNTU is a clear winner over Linux Mint
Mint
It also supports most of the Hardware but as UBUNTU is more popular than Mint, that's why all drivers will first be available for Ubuntu and then be made for other Linux Distros.
In terms of hardware compatibility, Ubuntu is the clear winner but Mint is also not very far behind from Ubuntu.
4. Installation Process
As both OS has the same installer – Ubiquity, therefore most of the installation process is similar for both the Operating System.
UBUNTU
Its installation is very easy, using a Bootable USB you can very easily install it on your PC.
Linux Mint
Its installation is same as UBUNTU but there can be some hardware issues possible as Hardware Compatibility of Linux Mint is less compared to UBUNTU.
Both Linux Mint and Ubuntu support UEFI which means both can interact with Computer Firmware. UEFI is most likely to replace BIOS.
Linux Mint is not certified by Microsoft for Secure Boot. Secure Boot is a UEFI feature which detects malicious programs and stops it from loading during the startup process. So you have to disable Secure Boot from BIOS in order to install Linux Mint on your computer.
While UBUNTU is certified by Microsoft for Secure Boot, so you don't need to disable Secure Boot from your BIOS.
Therefore, the installation process can be problematic for one distro, while being smooth for the other.
However, if the drivers exist for both distros – for the most part – the installation process is identical since both distros use the same installer – Ubiquity – all that changes is the user interface.
In terms of ease of installation process, both Mint and Ubuntu are the winners.
5. The User Interface
Ubuntu
Ubuntu has a dock for opening applications and has Unity Desktop Environment. It is a unique interface among all Linux Distros. Some may like it or some may hate it.
Personally, I like Ubuntu Dock.
Mint
It has GNOME 3 Desktop Environment which is very similar to the Windows Operating System in terms of looks and feels.
If you are Windows OS lover then you will like MINT more but I personally like UBUNTU user interface more.
6. The Desktop Environment
Ubuntu
It has the Unity Desktop Environment. You can have look at it below.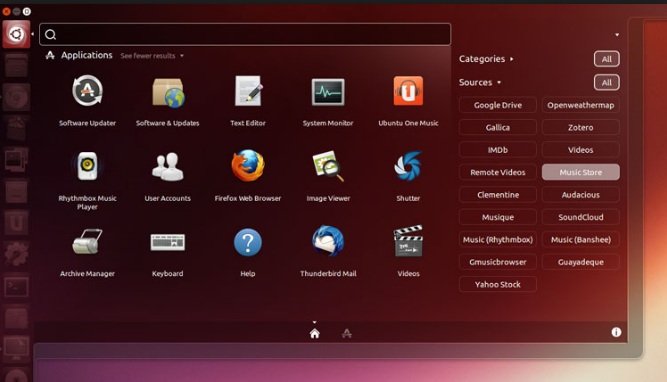 Mint
It has GNOME 3 Desktop Environment. You can look it below.
You can decide for yourself which one is better.
Personally, I like Ubuntu Desktop Environment more than Mint.
7. Default Theme
Ubuntu
Its default theme is a combination of dark and light color. Ubuntu comes by default with the Radiance and Ambiance themes.
Mint
Its default theme is light in color. The default theme is called Mint-Y. The theme is perfect for those who are used to light colors and who have used Windows OS a lot.
I personally like Ubuntu Default theme more than Mint's default theme.
8. Preinstalled Softwares
Ubuntu
Ubuntu lags in this aspect. There is hardly any software pre-installed on it. You have to manually install all the software as per your need.
Mint
I like mint in this aspect because it comes preloaded with all the software that is mostly used by every user. Some of the preinstalled software in Linux Mint are:
VLC Media Player
GIMP Photo Editor
RythmBox
and many more.
In terms of pre-installed software, Mint will be very useful for you as you don't have to install them by yourself as in the case of UBUNTU. Therefore, MINT is a clear winner.
9. The Software Collection
Ubuntu
It takes the lead here as it is more popular than Mint, therefore, developers make more Apps compared to Mint.
Mint
You will get mostly all major software but still, some may be missing. Also if some software is supported in Ubuntu, you will most likely to get that software in Mint also within few months.
In terms of Software Collection, UBUNTU takes the lead and there is no doubt about that.
10. The Software Center
Ubuntu
We had Ubuntu Software Center but it is now replaced with standard GNOME Software Store. But you will get apps which are definitely supported by Ubuntu.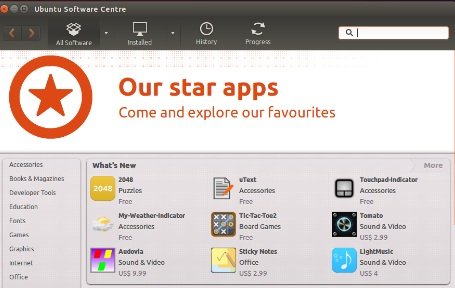 Mint
Linux Mint also has a Software Center but it's not as mature compared to Ubuntu. It also has some of the applications which will be available for Mint only.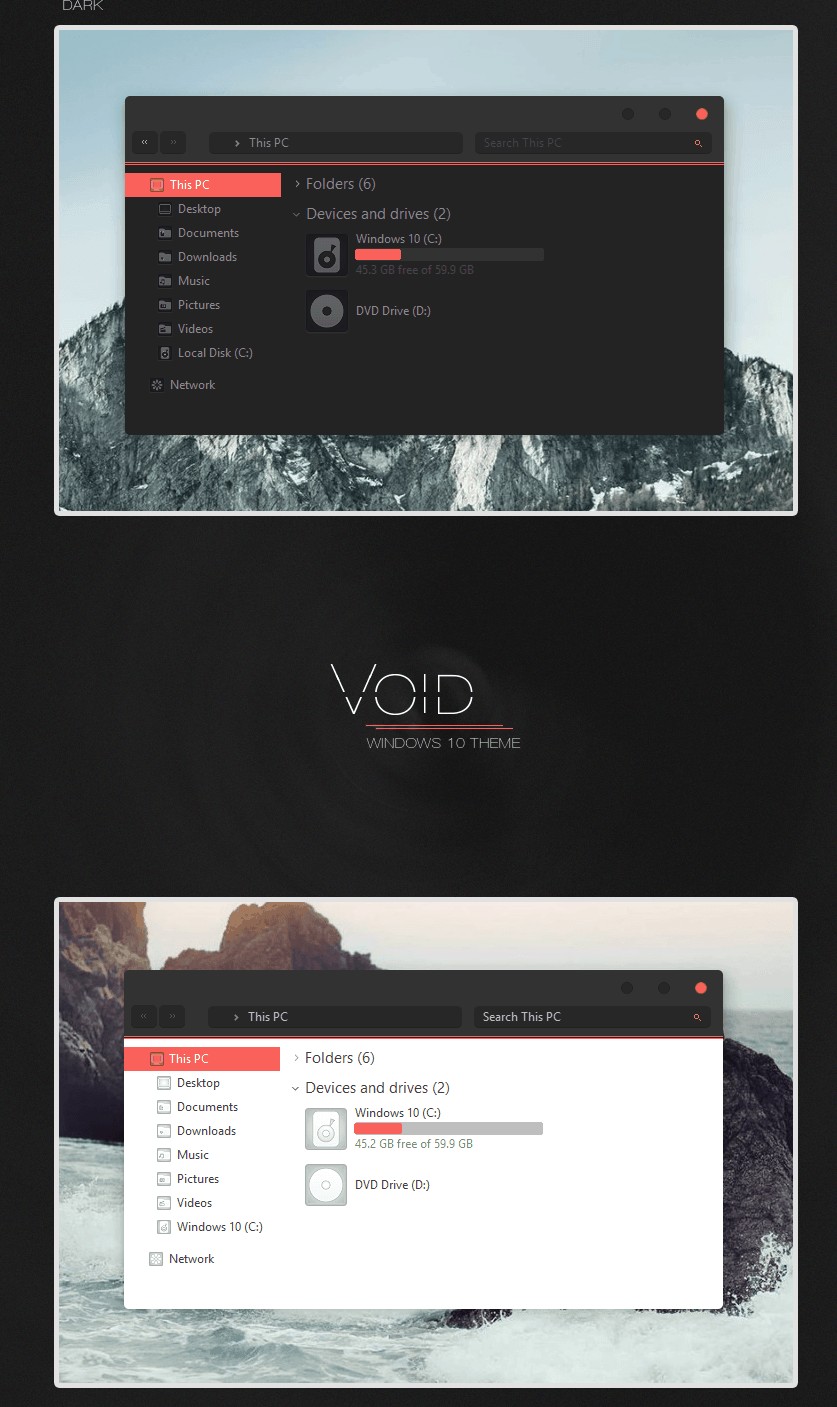 Here also UBUNTU takes the lead with a large number of Softwares available when compared to MINT Software Center.
If you are using Windows then, You can have a look at our article 10 Best Windows 10 Dark Themes(2018 Best Edition Dark Themes).
So, Finally Linux Mint vs Ubuntu, who is the winner?
As I already told you, it's not a straightforward answer and it depends on person to person. I will decide the winner as per the type of user.
Linux Mint vs Ubuntu for Programming/Developers
Ubuntu clearly takes the lead here as it supports a large number of applications so it would be highly beneficial for Programmers. The only reason you would choose Mint over Ubuntu would be its Windows Looks.
However, most of your Programming needs would be fulfilled in Mint also but you can have some problem which might not be in Ubuntu.
My choice, UBUNTU is a clear Winner.
Linux Mint vs Ubuntu Privacy
Both are equally secure and Privacy will be maintained equally in both the OS.
Linux Mint or Ubuntu for Beginner
Definitely Linux Mint is easier to use when compared to Ubuntu because of its User-friendliness similar to Windows Operating System.
Linux Mint vs Ubuntu in terms of Performance
In terms of Performance clearly Linux Mint is the winner here as it's Latest Cinnamon Desktop uses less ram compared to Unity, which is almost as half as the ram that Unity consumes.
Linux Mint vs Ubuntu for Gaming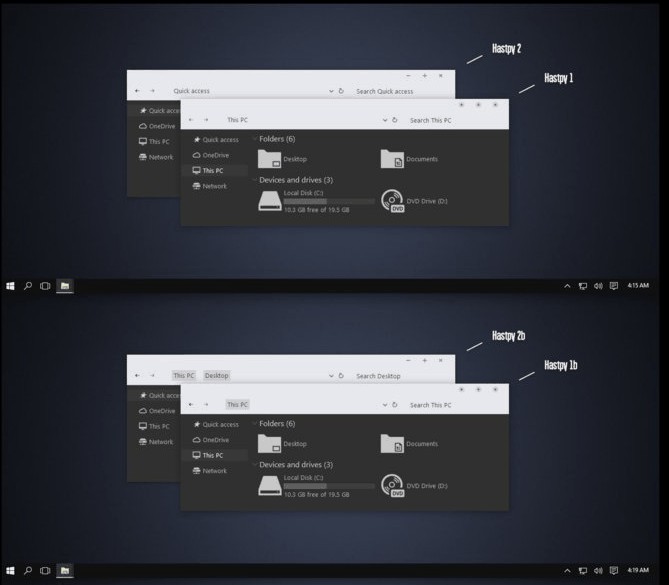 Both distros will have similar Game Experience but as Linux Mint consumes less ram compared to Ubuntu so Mint would be more good in terms of available free same.
However, in most of the cases, it doesn't matter much and both will provide you same Gaming Experience more or less.
Why Linux Mint?
After several years of Ubuntu release, Linux updated itself with new version Kubuntu.
Now as Kubuntu was using the same datasets and repositories Ubuntu used, there was almost similar feeling giving it a try. Later on, Linux introduced "ADA" in 2006 as a successor of Kubuntu. Which was further changed to "BARBARA" 2.0 and "CASSANDRA" 3.0 versions?
Ada and Barbara were the main parents or base versions to birth Linux Mint. Although users were never so clear they were using some predecessor versions of Mint.
After the release of Elyssa and Felica, the market was quite interested in Mint.
The satisfied user experience gave some fame to Mint distributions. Late in 2008 Mint had made plans to fully accomplish the deals and release Ubuntu-based updates. It was getting clear that something big right after Ubuntu and based on the same was going to take place.
Mint was taking attention because of some rich and heavy features it contained. It was almost path-breaking for a Linux OS to have such useful GUI and enhanced the User interface.
Linux Mint provided options for all the licensed based software and plug-ins for free and importantly open-source. Including Video players, MP3/4 players, Flash and Disk playbacks, Office tools, etc.
At the same time, Mint decided to hand on some Licensed based products which were too famous at the time, like VLC, Adobe, Power DVD, etc.
As no previous Linux provided this software for default; Mint had taken such a dramatic step. Mint developers used Python as the main Language and distributed Git-hub source code online. The most prior OS never preferred Python, but Mint did. Linux Mint also provided options to choose from several themes and configurations to enhance user experience.
Linux Mint package manager allows the user to install many decorated software which is not found default. GIMP, SCITE, THUNDERBIRD, FIREFOX are some examples.
Mint provided ultimate technical and networking heaven by making port and networking selections totally customizable and easy to deal with. Mint has also provided MATE and Cinnamon as editor environments.
The best thing Mint did was to provide easy Microsoft to Linux move off. Mint provided various options for xWnidows users to use their preferred MS office tools via VM ware or Virtual Box.
Although most of these features were present on Ubuntu, still an introduction to Mint was totally strapping experience for the first time.
So, all these features were enough to compete with Ubuntu Juggernaut.
Final Comparison
As per now maybe we have seen all the history of Linux, Ubuntu, and Mint. We have also seen some basic uses and advantages of Ubuntu and Mint.
But the main question comes now.
Which one is better for you?
And why to prefer that one?
Don't be panic.
Here we start the most detailed arguments to help to make the decision.
Both the distributions follow six-month release cycles. Mostly updates are rolled on April and October. So, users will find a new update twice a year.
Ubuntu offers various Desktop editions named Ubuntu, Kubuntu, Ubuntu Server edition, Lubuntu, Xubuntu and GNOME edition. Ubuntu also started releasing Mobile version OS, especially for Mobile phone and tablets.
At the same time, Linux Mint offers one of the most loved Desktop environments named Cinnamon. It also provides MATE, KDE, Fluxbox, Xfce editions as per user's needs.
As per now, Ubuntu is preferred as the main Linux kernel for most of the manufactures.
Some well-known PC and Laptop makers like HP, DELL, LENOVO, ASUS have launched Ubuntu-based systems and they are also highly hit among users. On the other hand, Mint is seen as a small scale kernel and not used as a default OS by most brands. Geeks try installing it custom way and use it.
But companies like Compulabs are interested in further deals and recently launched MintPC based on Linux Mint.
Ubuntu is daring to make no path-breaking changes in the nearby future to make sure customer loyalty and identification don't fade. Mint, on the other hand, is free to try and grow.
If you are thinking about convenience and stability Ubuntu is the best choice.
But if you are in try to deal with something fresh and fast go for Mint.
As per now Mint clearly looks the future and is ahead of Ubuntu in most features also.
Conclusion
So, the moral of the story is that Ubuntu is perfect in every aspect; but Mint is going to take on the industries now or then. In the case you are in love with Ubuntu; keep doing so. And if you are a newbie come and enjoy Mint.
Well, here our analysis of Linux vs Ubuntu ends. Hope you could now decide for yourself which one best suits you.
Below you can download Linux Mint or Ubuntu.
Hope, you enjoyed reading. Thanks and meet you soon. Good Bye and Have a nice day.