12 Best & Safe ROM Sites in 2020
Short Notes:
Gamulator is the number one place to find and download all the retro roms, iso's and games for your arcade emulator it is a well-known site for roms and contains a large number of games. Games available in this site can be this site provides us classic roms and emulators which contains full-color manual scans, user ratings, and reviews. The site. …
If you are looking for best and safe sites to download ROMs, then today I am going to tell you the twelve best ROM sites from where you can download your favorite ROMs.
Make sure to visit these sites if you want to download your old ROMs and live your old memories again.
Gamulator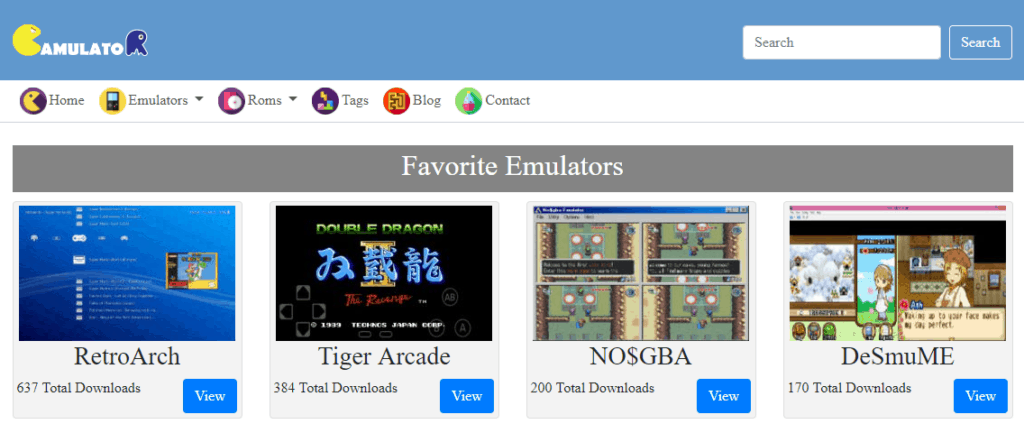 It is the number one place to find and download all the retro ROMs, ISO's and games for your arcade emulator, it is one of the newer generation emulators and ROMs downloading website. At gamulator you can find various ROMs that were once available. It is absolutely free, extremely safe when it comes to viruses and malware. The structure of the website is good too as you can browse ROMs by category and tags. It also offers lots of emulators to choose from starting from SNES to PSP and they also expand their games list on a daily basis.
RomsMania.com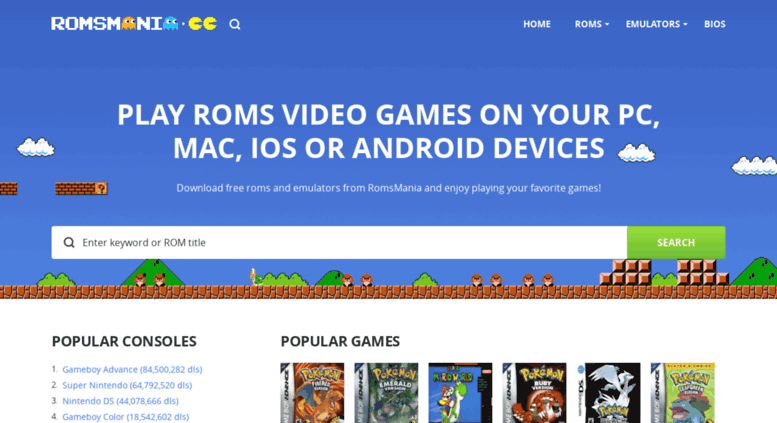 It is a website where users can download free ROMs from various consoles. A search box is also open on this site through which you can search for your desired ROM which you want to download, users can also download emulators to use with their games on this ROM site. Overall it is one of the best sites to download ROMs.
DopeRoms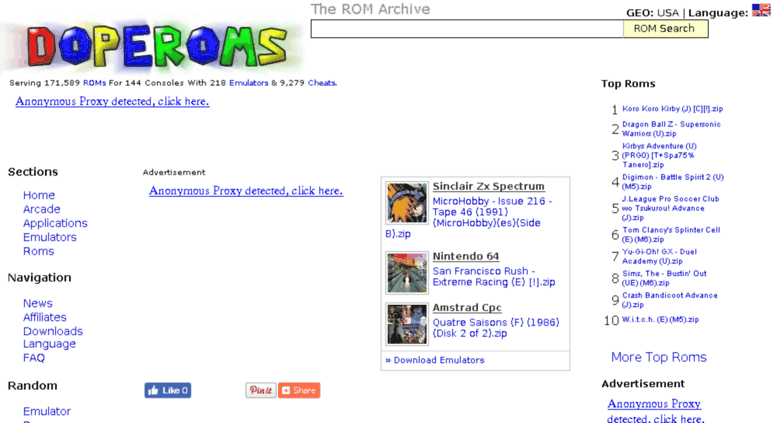 It is known as the interactive site for video games which allows you to play backups of your old video games on your computer or mobile phone. It has an attractive database of ROMs and lakhs of ROMs are available to download, DopeRoms is run purely on archival purposes.
Retrostic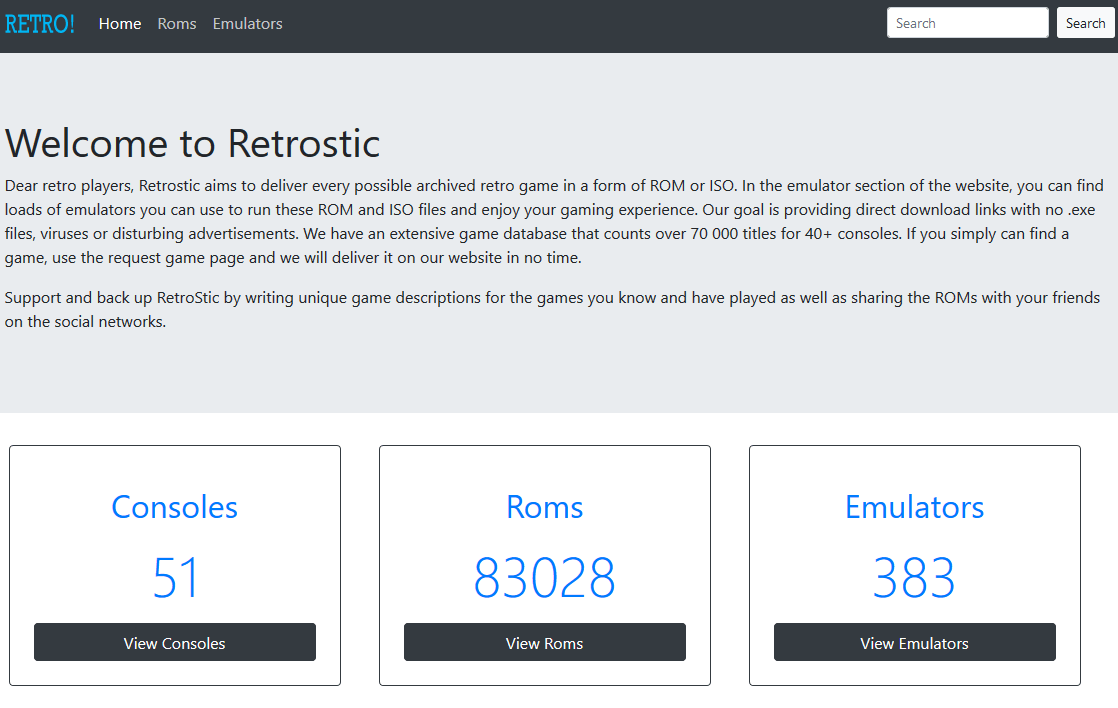 It provides direct download links of retro games in a ROM form. It has emulators to run ROM and ISO files, If you are looking for ROMs and emulators for some of the most popular consoles like SNES, NDS, GBA, N64, Atari or Sage retrostic is your destination. You can even request them to add a game on their catalog. It contains no viruses or .exe files so head out to retrostic to download your favorite retro games for free.
Rom Hustler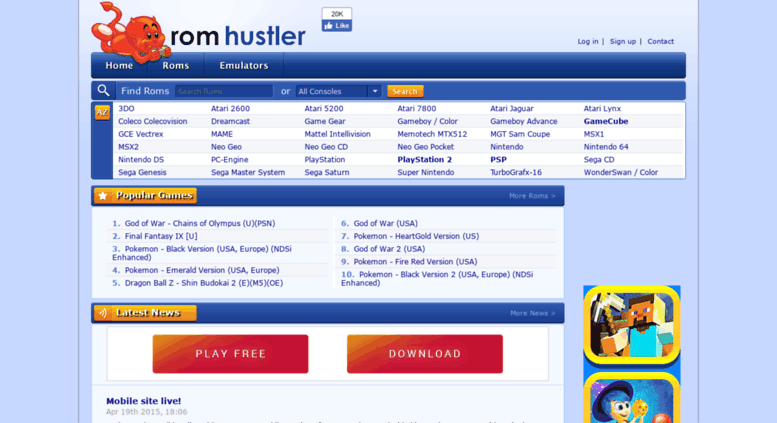 It has the best emulators and ROMs available. ROMs and emulators available are mostly based on customer votes and rating. It is a website to download ROM of games from many different video gaming consoles like Atari 2600 and 5200 up to Sony PlayStation 1 and 2. Rom hustler mobile version is also available.
Emuparadise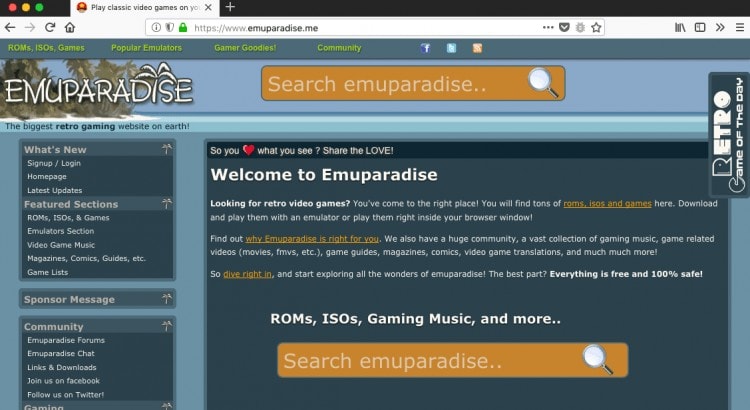 It is a well-known site for ROMs and contains a large number of games and ROMs which can be downloaded easily. Games available in this site can be played directly and you can choose and download from the large list of PSP games available. This site is far away from malware or viruses, you will not even see any advertisement pop-ups. It is a fast, safe and clean site offers classical video game ROMs and ISO files of different video gaming consoles.
CoolRom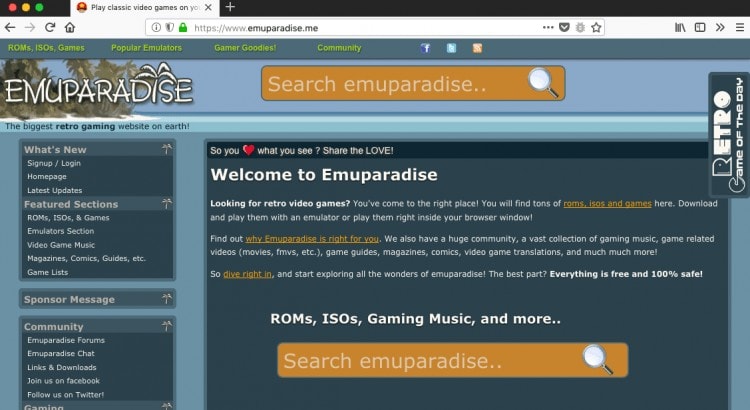 It is also one of the most significant gaming resources with many games and latest emulators. Screenshot of games, game play preview videos and ratings are also available. If you want to download any ROM from this site go through its header menu and search for your desired ROM. Their tutorial section provides some basic guidelines about installation and using PSP emulators on your computer or mobile phone.
Romulation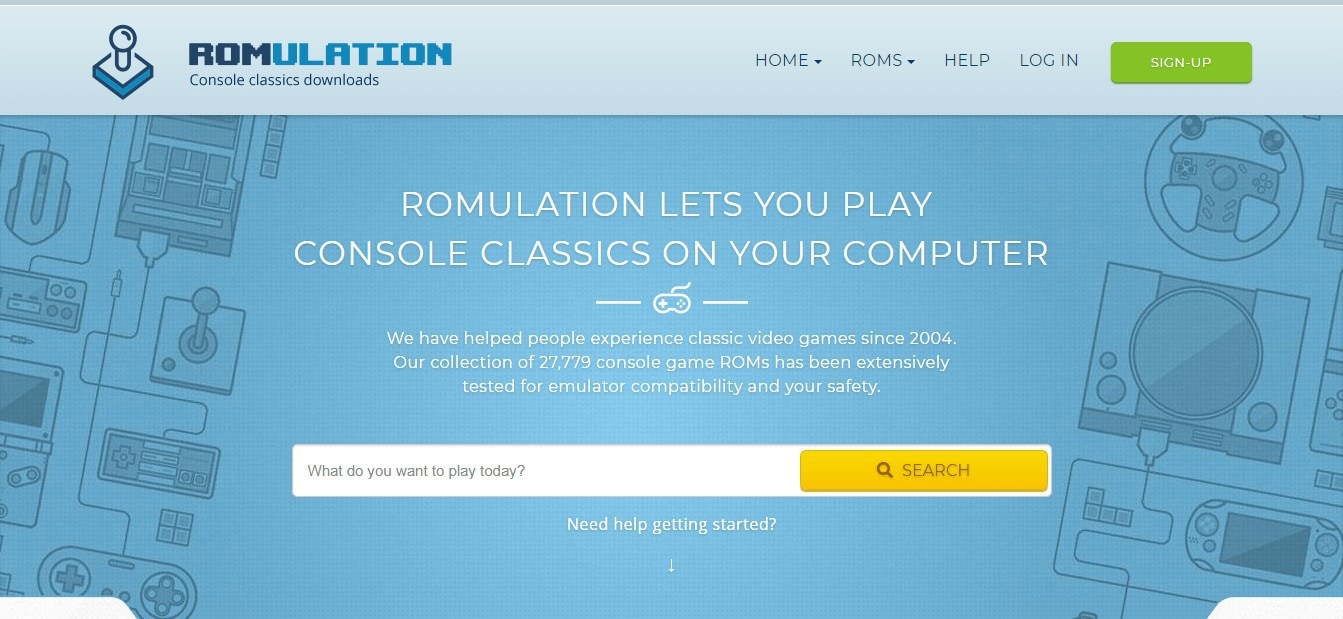 It is one amongst the safe ROM sites, you can sign up on the site and become a member of their community. This site is safe as it uses a system to prevent abuse. It is about playing classic games which are no longer in development but are super popular so instead of buying each and every console which can be very costly, you can simply download their ROM file through romulation to play them on computer or mobile. This site offers games that can play on emulators from the classic video games consoles such as SNES up to most recent like Sony PlayStation 3.
RoyalRoms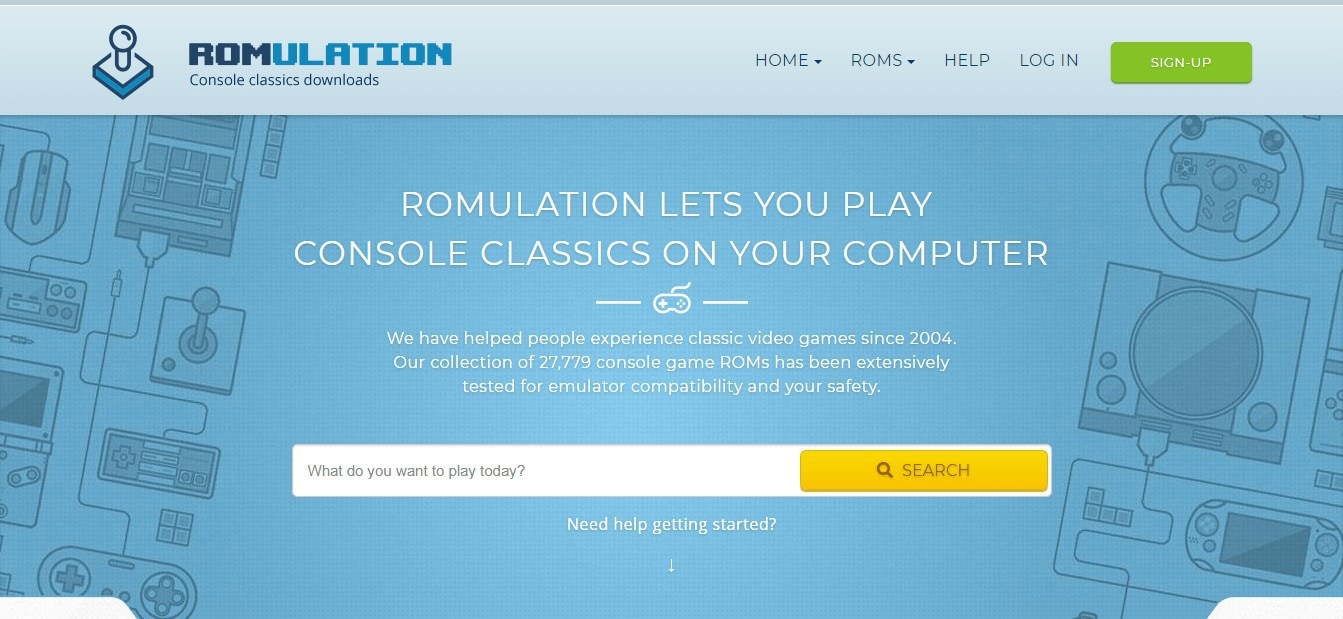 It mainly focuses on keeping up with the database of classic games so that you can literally relive that era again. One among the list of ROM games downloading sites that users can find games like pokemon from Nintendo DS and game boy for free. RoyalRoms host a huge library to choose from apart from the list of ROMS you can browse categories
like most recent ROMS, top downloaded ROMS, etc.
FreeRoms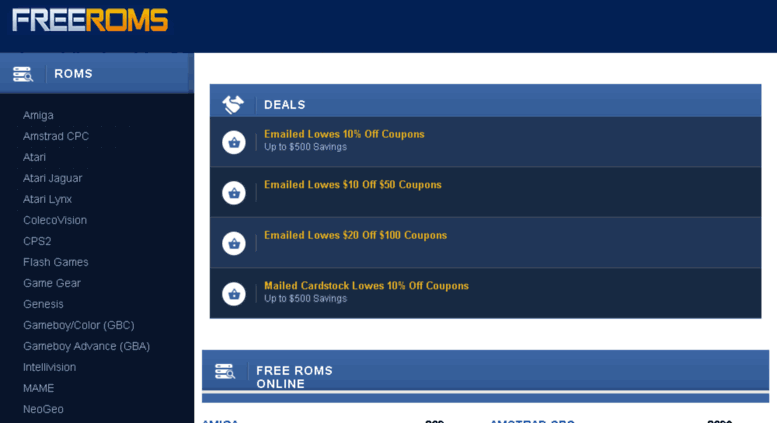 Just like its name it provides all the ROM files to download for free so that you can enjoy all your favorite classic games. No complexities are involved in site and interface is good with no ads and no pop-ups, downloads are clean and you can not ask anything better than this.
So do check out this app for free classic old ROMS.
Vimm's Lair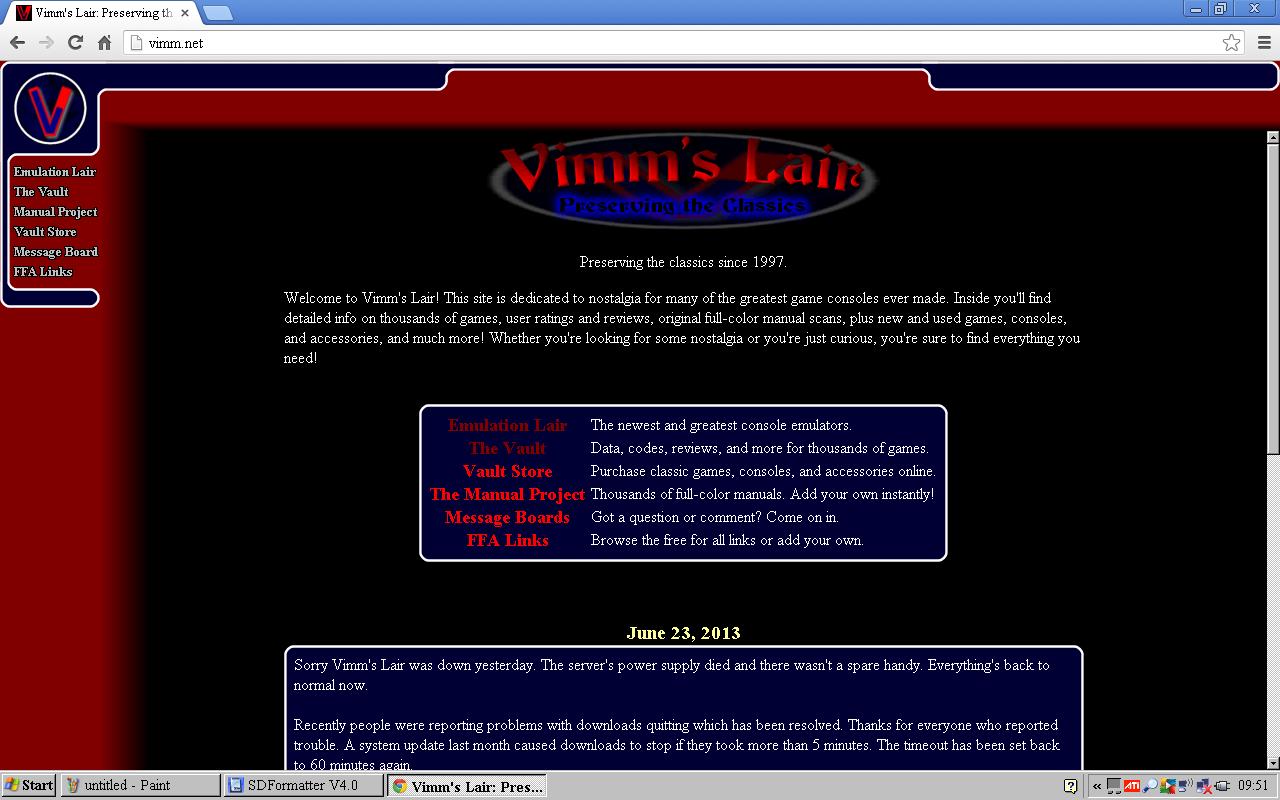 This site provides us classic ROMs and emulators which contains full-color manual scans, user ratings, and reviews. This site has a collection of almost all the game titles which was released in the US for more than ten different classic game consoles. The site has no advertisements and is free from viruses, ROMs are sorted out nicely and can be very easily found by using various search and sorting option which are available on site. It currently supports only US releases and some translations of Japanese games. It is recently updated with an update for the Game Boy, Game boy color and Genesis vaults.
WoWroms
WoWroms makes the final pick for the list of best ROM sites. This site has ROMs available for more than thirty emulators and it also has games for old computer systems like Apple 1, DOS, Acron, etc. You can even play some ROM files online directly. It is a website of game ROMs from different platforms such as game boy advance, super Nintendo entertainment system (SNES) and PlayStation Portable (PSP). The ROMs are easy and clean to download so check this site to download free and old ROMs.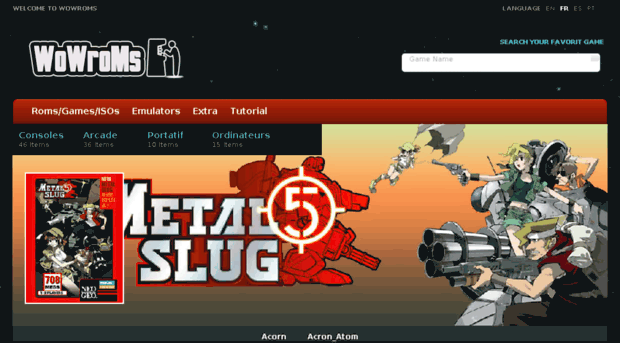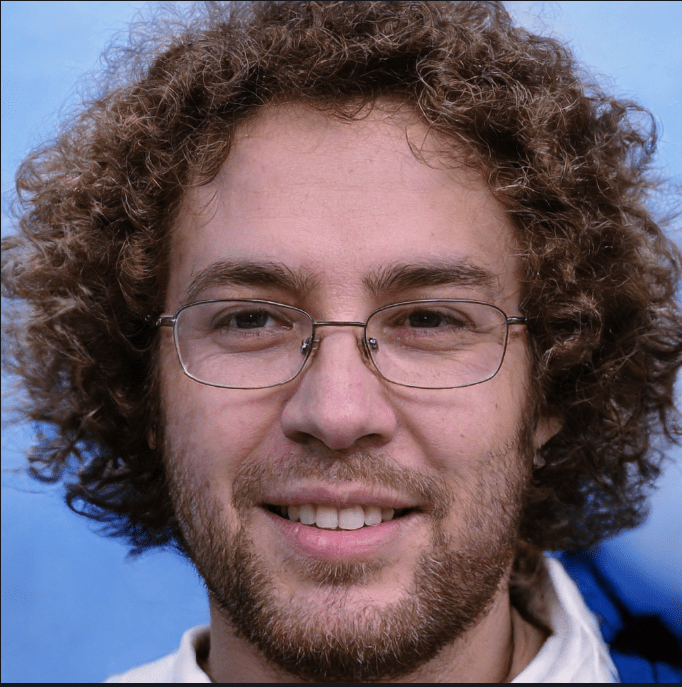 Hello! My name is Lucas, and I am the creator of ursuperb.com. I've been writing about technology for almost 10 years now, and I love talking about tech news, reviews, and tutorials. I'm currently living in San Francisco, CA, and I've been blogging professionally since 2012. I love what I do, and I really enjoy interacting with people online. I believe in creating positive change for humanity, and I try to inspire others to do the same. You can read more about me here.
My favorite thing about Ursuperb is that I'm able to provide useful information to anyone interested in learning more about technology. No matter what kind of tech you use (computer, smartphone, tablet), you will definitely find something interesting to read on Ursuperb. So, let's take a look at some of the topics I cover on Ursuperb:
1) How To Build An Online Business With WordPress
2) How To Make Money On YouTube Using AdSense
3) What Is Google Analytics? And Why Should You Use It?
4) How To Make Your Own Website Design Software For Free