Best Time Killing Apps for Android
Short Notes:
This is a really interesting topic as we will be discussing something which we all do and the irony is we all aware of it. The same is the theory or the principle behind writing this game helps in increasing and sharpening of your vocabulary. You can compete with your friends through the online mode or even compete with strangers. Self competition is even better than competing you can even set the level of the questions which are to be asked by the system. The app is super handy as it allows you to store your favorite websites so that you can directly visit the game requires slightly analytical skills to crack the play. There are over 2,500 free puzzles. The availability of different modes allows you to practice more like free play mode and time trial bubble wrap is an app which allows you burst bubbles and is really relaxing games with super easy manual. It has a lot of mini or sub games within it which can be duet is a complex and might act as a brain eating game. It requires the payers to control two circles pivoting in a similar circle and twist the ob the app is self sufficient to guide you whenever you stuck somewhere. The aim is to make the creature character go across the street without falling. 50+ characters acted in the style of 0 conclusion i hope the best time killing apps for android has served the purpose of the article. If used in excess, something can act as a burden and even kill your quality. …
At a glance, you all might have a smile on your face and there is no wonder why?
This is a really interesting topic as we will be discussing something which we all do and the irony is we all aware of it.
Then what is the point of mentioning it again?
The same as you all say after playing the game, that this will be your last try.
Exactly the same is the theory or the principle behind writing this article.
To make you guys aware that these are the games that are taking your quality time from you and in return, you are getting nothing out of it.
You might say that it is monotonous and boring lines which we all are listening from ages.
True though, but yet effective.
Every thing has its saturation point and so does we humans.
Understand what is your saturation point as once it is crossed you might not know what you gonna end up doing to yourself.
On this note, I will be telling you all about the best time killing apps for android.
If you have immense time and you have done useful with your own quality time and there is still time left (which is again impossible) then you can surely play these games or just give a shot on them and see if your extra time is being vanished like air or not?
You guys do not believe?
No problem then, just follow me with this article and all your queries will get vanished just like your time.
Introduction
You guys must be wondering as are these apps or for that matter any of the apps so time consuming that eventually, it is turning out to be waste of time.
Well, the answer is NO!
These are some light hearted games that provide you a healing breaks and put you in a comfortable zone and also allows you to spend time with yourself via games.
Moreover, games teach you a lot like patience, tricks, skills, understanding level increases, team play, and bonding, sometimes even leadership quality.
With all these perks the major of all is the happiness you get while and after playing the games.
Saying on a positive note, you can't eliminate games from your life and they do play a key role in our lives.
Let's explore the games in the next section
List of the best time killing apps for android
Now I will list a few of these marvelous time killing apps for your dearest android:
Words with friends:
Introduction:
Words with friends might appear to be the game of Lil children from the name but that is not the case.
Even teens and adults can play this game.
This game helps in increasing and sharpening of your vocabulary.
You guys must be wondering how?
This is done by creating words from different sets of alphabets.
You can compete with your friends through the online mode or can even compete with strangers. If you do not play with someone else then there is a feature of solo play too which basically trains you and also gives you the rough outlet of the game. Self competition is even better than competing with someone else. Also in game chatting is available, so you can even contact with your opponent or your friend.
Game info
Version: 13.906
No of downloads: 10000000 + downloads
Download size: 67.32 MB
Offered by: Zynga
Released date: 8th Oct 2014
Rated for: 5 plus
Reviews and ratings: 4.4
2048
Introduction
At a glance, it might appear to be a detective code word or specific number.
Well partially true as this game require arithmetic and aptitude skills in order to solve the riddle.
Interesting right?
How about challenging your brain with this math-arranged game that is shockingly addictive?
Utilizing basic math aptitudes, you'll need to swipe tiles until you arrive at the number 2048 without being killed from the game.
It is extremely addictive and I believe games like these ought to be addictive due to the number of efforts required to solve the riddle. The options available are classic (4 x 4), big (5 x 5), bigger (6 x 6) and the ultimate huge (8 x 8). Do progress and you might even to the last stage of the game.
Game info
Version: 2.9
No of downloads: 10000000 + downloads
Download size: 2.50 MB
Offered by: Androbaby
Released date: 26th Aug 2019
Rated for: 5 plus
Reviews and ratings: 4.7
Quizup
Introduction
It allows you to compete with other players which are available online. Quizup as the name suggests it should be something related to quizzes and so it is. It allows you to take part in multiple quizzes wherein you can compete with different players and can also increase your skill level.
All you need to do is choose the topic from which the questions will be put up and the topics can be history, pol science, geography, economics, popular events, etc. hence it is an informative app that will surely increase your general knowledge. You can even set the level of the questions which are to be asked by the system.
Game info
Version: 4.1.1
No of downloads: 10000000 + downloads
Download size: 63.77 MB
Offered by: Glu
Released date: 5th March 2014
Rated for: 3 plus
Reviews and ratings: 4.2
Freedly
Introduction
Freedly is all in one type of app that allows you to store your favorite websites so that you can directly visit your site that will provide you all the feeds and news. It is more of a reading app with good quality of content.
It also notifies simultaneously which means that you need not open the app in order to see the content. You can read the news or any sort of content from your home screen only.
Hence it is a great app for all the readers out there. The app is super handy as it allows you to customize your desired websites via this app.
Game info
Version: 75.0.0
No of downloads: 50000000 + downloads
Download size: 24.50 MB
Offered by: Feedly team
Released date: 9th March 2011
Rated for: 3 plus
Reviews and ratings: 4.3
Galactic warrior
Introduction
As the name proposes, Galactic Warrior is a quick paced and field style activity game where you have to vanquish the floods of adversaries utilizing your abilities for accessing gold, protections and arrive at the greatness, all pressed in two unique modes one being infinity mode and the other is a proper story line mode.
No doubt it is a dynamic game that does require a serious game play skills and due to which it has a lot of popularity. Hence it manages to come in our list. There a lot of games that resemblance the gaming style of Galactic warrior but then there is a lot of difference between the original and the copied ones.
Game info
Version: 1.04
No of downloads: 100000 + downloads
Download size: 32.70 MB
Offered by: Noma games
Released date: 30th April 2017
Rated for: 3 plus
Reviews and ratings: 4.5
Flow Free
Introduction
Flow Free app will surely blow your mind as it might assume to be simple and easy to crack to the game but that is not that case. The game requires slightly analytical skills to crack the play.
You have to match colors with the pipes in order to create a flow. Pipes will also break if you overlap with them. This is how the game is played. There are over 2,500 free puzzles.
Also, the availability of different modes allows you to practice more like free play mode and time trial mode. The graphics are superb and the thrilling sound effects act as a cherry on the top.
Game info
Version: 4.5
No of downloads: 10000000 + downloads
Download size: 10.17 MB
Offered by: Big Duck Games LLC
Released date: 29th June 2012
Rated for: 3 plus
Reviews and ratings: 4.5
Open talk
Introduction
Open talk is a chatting app wherein you can make new friends and talk with them. The app allows you to make live video chats and calls. This will also help you in English speaking as the default mode of langue is English.
You can talk to strangers and then can make new friends which will boost your confidence in the social platform and you might even get some knowledge bites from them. It is a great app and hence do make full use of it for chatting purpose and for making new friends.
Game info
Version: 3.5.2
No of downloads: 10000000 + downloads
Download size: 18.45 MB
Offered by: Buddytalk live audio chat: make new friend app
Released date: 30th March 2017
Rated for: 18 plus
Reviews and ratings: 4.2
Paperama
Introduction
For all the artists out there, Paperama is the ideal app for them. You will witness the beautiful world of Origami. The app allows you to origami stuff like folding of the paper in order to create useful figures. It works very precisely and remembers never use too many folds.
As far as the insights of the app are concerned, it includes more than 70 puzzels, the lovely soundtrack that engages the user very well, smart hint system which will help you when you are stuck at some time. Moreover, offers a great 3D folding effect too. It Is a great app for the origami artist and their time is invested in an excellent app.
Game info
Version: 1.5.7
No of downloads: 10000000 + downloads
Download size: 18.45 MB
Offered by: FDG Entertainment Gmbh and co.kg
Released date: 8th April 2014
Rated for: 3 plus
Reviews and ratings: 4.2
Bubble wrap
Introduction
I don't think there is any introduction required about how does it feel when you guys pop bubbles from any new device or of any thing. It has its pleasure and an urge to do more and more until all the bubbles are popped out. Everyone has done in their childhood and many of us might even to it today.
Now, what if I told you that there is an app to do that regularly with their own smartphone. Strange right? Well, everything is possible with the help of technology and customization. Bubble wrap is an app which allows you burst bubbles and is really relaxing games with super easy manual and all you can live your childhood once again.
Game info
Version: 2.2
No of downloads: 100000 + downloads
Download size: 13.88 MB
Offered by: Indie Boy Games
Released date: 13th May 2014
Rated for: 3 plus
Reviews and ratings: 3.4
10.Anti stress- anxiety relief relaxing games
Introduction
We all aware that there is a lot of stress in our lives and there is no way by which we can reduce our stress and anxiety level. Therefore to help you guys to cope with your stress and problem, try Anti Stress app which will surely help you cope with it.
It has a lot of mini or can sub games within it which can be played very easily without applying any tactics or any professional game play. All you need to do is just follow the instructions of the games and eventually, you will feel the change within you. By this means it will help you relax and that's what the tag line claims.
Game info
Version: 8.3
No of downloads: 500000 + downloads
Download size: 28 MB
Offered by: Content Arcade Games
Released date: 16th Feb 2020
Rated for: 3 plus
Reviews and ratings: 4.2
11.Bottle Flip 3D
Introduction
Remember in recent days there was a very popular game or rather challenge known as Bottle Flip challenge. So the game is exactly the same as the challenge, its just the digitalized version of the challenge which makers have framed into the game.
In this, all you need to do is flip the bottle and at different surfaces and as you proceed the difficulty level increases. The objects might be in motion and then you have to make the bottle flip and land it safely. In this manner, the game is played. So if you considered yourself master of the bottle flip challenge then give a shot on the game too.
Game info
Version: 1.71
No of downloads: 500000 + downloads
Download size: 40.95 MB
Offered by: tastypill
Released date: April 2019
Rated for: 3 plus
Reviews and ratings: 3.9
12.Duet
Introduction
It won't be wrong to say that if you are in a zone of being isolated and also not in a good mood then certainly this game is not for you as it requires super concentration and precision should be at the peak. Why? Let's see
Duet is a complex and might act as a brain eating game. It requires the payers to control two circles pivoting in a similar circle and twist the obstructs that fall on them. You have to control the equivalent in two vessels on screen, that also in a state of harmony, without loosing on smoothness. Trust me, you should be so quiet and focussed to dominate this exceptional match. Troubles pace up after each level, at last, make sure to keep your eyes on squares.
Game info
Version: 3.71
No of downloads: 1000000 + downloads
Download size: 52.82 MB
Offered by: Kumobius
Released date: 5th April 2014
Rated for: 3 plus
Reviews and ratings: 4.7
13.The Tower
Introduction
One of the highest playing games is The Tower due to its addictivity because of the simple yet effective gameplay. I am sure many of the readers have also played this game and know how addictive this game could be.
The pinnacle interactivity is tied in with building towers from a variety of squares or blocks. Essentially tap the screen to drop the squares one on the other, experience various climates, arrive at the space and keep on building the tallest pinnacle conceivable. Spot the squares cautiously, utilize your psyches and material science, and make your space records, that too with bunches of fun.
Game info
Version: 1.1
No of downloads: 5000 + downloads
Download size: 13.47 MB
Offered by: Bhavin Panara
Released date: 20th September 2014
Rated for: 3 plus
Reviews and ratings: 2.5
14.Crossy Road
Introduction
All I can say about this game is simple yet great. The instructions are pretty much simple and the objective of the games is also sorted. All you need to do is just play and relax while you are playing. The app is self sufficient to guide you whenever you stuck somewhere.
Crossy Road includes you to pick the perfect time to go across the street with moving vehicles, the railroad connects or to cross the profound and stormy waterway with a lot of impediments on your way, additionally remembering the speed drove by creatures all through the interactivity. The principal aim is to make the creature character go across the bustling street without falling. 50+ characters acted in the style of retro and pop craftsmanship in different situations like a waterway, hindrances, and hybrids including towards constant enjoyment.
Game info
Version: 4.3.18
No of downloads:100000000 + downloads
Download size: 71.44 MB
Offered by: HIPSTER WHALE
Released date: 7th Jan 2015
Rated for: 3 plus
Reviews and ratings: 4.6
15.Toilet Time
Introduction
Don't take me wrong, this game does exist and is known as Toilet Time. Strange though! But that's the reality. It isn't much of a creative game. It is more of a light hearted type of a game that you can anytime and anywhere and all you need to do is just stay on the phone as the app or the game doesn't require much from you. If you are interested then you can surely download the game and see if it is worth playing or not.
Game info
Version: 2.8.1
No of downloads:10000000 + downloads
Download size: 82.69 MB
Offered by: Tappas Games
Released date: 20th Nov 2013
Rated for: 12 plus
Reviews and ratings: 4.4
16. StumbleUpon
Introduction
If you are more of a social person and also love to read what's happening all around the world then, in that case, StumbleUpon is an ideal app for you all. It is accompanied by all the basics details which will help you to explore more and will also help you to know more about the app.
All sorts of content are available like videos, photos, news, quotes, art stuff, even the memes, traveling trips, famous destinations, etc. It is all in one kind of app which lets you do as per your wish. Hence it is a good app to install and you will defiantly enjoy using it.
Game info
Version: 1.3.8
No of downloads:100000 + downloads
Download size: 10.26 MB
Offered by: Mix Tech
Released date: 11th May 2018
Rated for: 12 plus
Reviews and ratings: 3.0
Conclusion
I hope the best time killing apps for android has served the purpose of the article. In the end, I would like to conclude by saying that something, if used in excess, can act as a burden and can even kill your quality time. Whereas if those things are used in a regulated manner than it will surely help you all to grow in your life and do progress.
As seen from the above description some games do require extra skill to crack the game and hence teach you that skill but if played in excess then it might turn just opposite what it should be. Rest it all depends upon you, how you choose to be!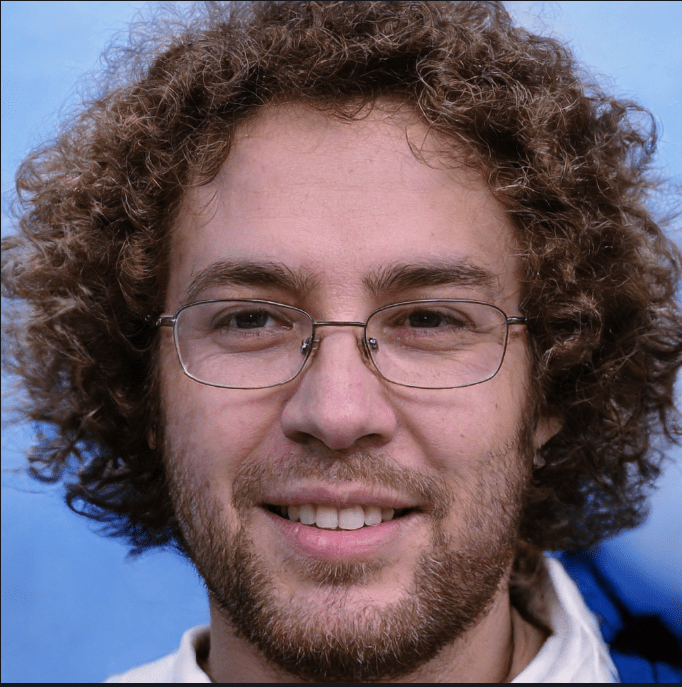 John Scalzi writes books, which, considering where you're reading this, makes perfect sense. He's best known for writing science fiction, including the New York Times bestseller Redshirts, which won the Hugo Award for Best Novel. He also writes non-fiction, on subjects ranging from personal finance to astronomy to film, was the Creative Consultant for the Stargate: Universe television series. He enjoys pie, as should all right thinking people. You can get to his blog by typing the word "Whatever" into Google. No, seriously, try it.