Best Media Player Apps for Android You Must Have in 2020
Short Notes:
All android phones are given with their own default media player installed in it. But sometimes using third party apps can give add-on features for vlc mx player is my second favourite media player application. It can play video in full screen mode with different aspect ratios it allows you to view movies from your mobile phones on to your pc easily in no time. Features of it are provided below which can help this player is answer of question what to do when you have less storage in your phone. In that case store it in hard drive of your xender is free and also popular among users. It supports almost all popular media file formats and also multiple audio streams. It can share files at files speed. You can easily send huge size file to anyone easily in just few seconds. . …
Media player applications are developed for users to play audio, video and animation files in the computer or mobile phones. All android phones are given with their own default media player installed in it.
But sometimes using third party apps can give add-on features for rich experience of video streaming.
Few examples of default media player can be Windows media player of Microsoft or iTunes for Apple Inc.
Nowadays if you will observe almost all media player s are capable of playing all video formats.
They usually take advantage of capabilities of new generation hardware in our smartphones to play all kind of formats.
Earlier due to limitations of hardware, videos were converted in low quality file format to view it on mobile.
Mobiles were not capable of streaming high quality video. Today it can't be denied that mobile phones are getting better and better with powerful camera quality and hardware performance.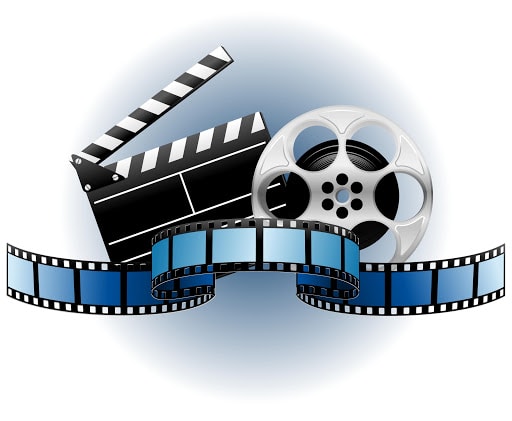 Now let's talk about some of the great media player which can be used for android phones other than default application. After searching and reviewing various media player I jotted down list of best media players which are compatible with today's user demands.
For easy downloading I've also provided play store link. This way you won't have to spend time in searching the right application for you.
VLC Media Player
I will start with my favourite media player which I've been using since I got my first computer till now. VLC media player is available to users as open source cross platform tool that is capable of handling both videos and audio files in several formats. It is well designed and user friendly. It is also supported with network streaming which also include adaptive streaming. In VLC you can watch videos in different screen modes. There are various features of VLC media player which makes it capable of standing out among other competitors.
It is provided with gesture based controls for increasing and decreasing volume. You can also adjust brightness setting using these gesture based controls.
It is included with support for multi-track audio, subtitles and also has five-band equaliser.
NO ADS is the one feature which I guess every user will love it. After all no one wants to get interrupted with ads while watching a movie.
It is completely free. You don't have to pay anything and there are obviously no in-app purchases.
It can play video in full screen mode with different aspect ratios.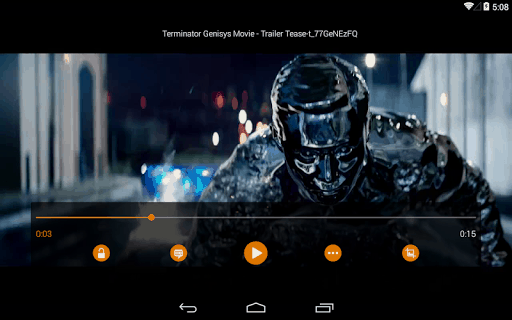 Link for downloading: https://play.google.com/store/apps/details?id=org.videolan.vlc
MX Player
MX player is my second favourite media player application. MX player is developed with a neat and easy to user interface. It is also capable of supporting all video and audio formats. Let me tell you one interesting fact. MX player is known to be the first video player which was developed for android user which supports multi-core decoding. If talking about features then it is bundled with abundant amount of features which can easily impress you.
Recent news about MX player is that it has forayed into streaming business with its own original content and also from the other labels. Well this can be one reason which always keeps it in top ranking always. Thrive to become better than before can lead anyone to success. More detailed features of it are given below.
It is provided with subtitle support. You can easily download subtitles online while watching video on MX player.
It includes gestures such as scroll forward and backward. You can easily zoom in and zoom out by pinching and swiping.
It is available for free. You don't need to spend money on media player.
It can be really frustrating if your screen keep rotating as your hands move or you accidently click somewhere on screen. It can interrupt you while watching video. To deal with this issue, it is provided with on-screen lock.
It is also available with absolutely no ads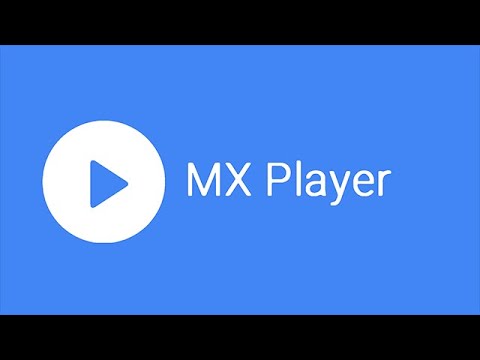 Link to download: https://play.google.com/store/apps/details?id=com.mxtech.videoplayer.ad
KMPLAYER
We have already talked about some amazing features of VLC and MX player. Here is another impressive medial player that is KM Player. It also supports various multiple video and audio formats. Impressive feature about it is that it supports cloud storage. It is developed with library viewer in it which can easily auto detect file you are looking for. Because of cloud storage you can easily locate your file stored on google drive. Recent upgradation in KM Player is the feature of KMP connects. So what is this KMP connects? Well it allows you to view movies from your mobile phones on to your PC easily in no time. Features of it are provided below which can help you in deciding whether it is suitable for you or not.
I mentioned already that it is given with powerful library viewer support which can easily browse through libraries.
It can also help you in editing properties of your file.
Like most of the media players today, it also has subtitles support.
One thing which is required by many students is feature of speeding up and down video. Because sometimes it is not possible for students to watch 20 mins video at normal speed.
There are gesture controls for volume and brightness.
It supports video in HD format and available in around 30 languages.
It is free to use without in-app purchase.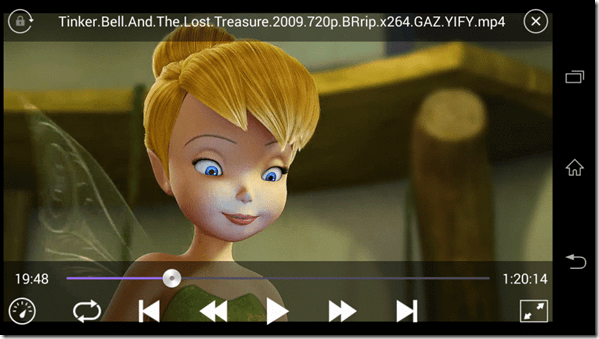 Link to download: https://play.google.com/store/apps/details?id=com.kmplayer
Media Monkey
Media Monkey is another excellent and impressive music player which comes with video playing capabilities. As it is music player that's why majorly focus on music features. But that doesn't limit its capabilities. It has full support for users to watch videos on it. It is not only available for android but also available for PC. This variant nature of media monkey enables syncing between your computer and mobile phones.
Apart from just playing music and videos, it is also provided with audiobooks and podcasts to enrich your knowledge. These extras can be proven helpful in many fields. There are various features given in it to make it useful as well as entertaining.
It is provided with facility of downloading Music and podcasts. Downloading is done using integrated pod catcher or web downloader. It is dependent upon subscription features.
It allows syncing with Android, iPod, iPad. It can be used if you are looking for a media player which provides you ease of management.
It also has record and convert features. It can convert audio/video from any format to any other format while preserving tag information.
https://play.google.com/store/apps/details?id=com.ventismedia.android.mediamonkey
Plex
Plex is different from other media player which we have discussed till now.
It is not capable of playing media by its own. It allows you to set up server on your home laptop or computer and then it streams media from your home computer to your phone.
This way you can watch media on your phone or you can cast it to chrome cast. This player is answer of question what to do when you have less storage available in your phone. In that case store it in hard drive of your laptop or computer then stream it on your phone.
It easily allows you to store all your data on a different machine. It enables storage and implementation on two different machines. I can totally understand your concern of configuring it. As it is little complicated but once you will be able to do it then it will support solution to various issues regarding storage. Features which are included in it are given below.
It helps in organizing all your personal media photos, music, movies, shows, even DVR-ed TV and it also helps you in streaming it to any device in a beautiful and simple interface. Plex is capable of adding rich descriptions, artwork and other related information
You can enjoy streaming from TIDAL. It also 60 million high-quality tracks and 250,000 music videos. You can also augment your library with it.
You can also Search for your favourite podcast or try personalized recommendations. It also include 30-second skip, variable speed playback, rich discovery, and full Plex-styles
For enjoying free features you are included with features like remote access, sharing, security, and casting, all beautifully enhanced with rich descriptions, artwork, ratings, and more.
You can join premium features with Plex Pass subscription which include DVR & Live TV, Camera Upload, Premium Photos, Mobile Sync, Parental Controls, VIP Perks, and much more.
It is paid and you can go premium with a Plex Pass and use Plex Live TV & DVR so you can watch and record free over-the-air HD TV, at home or away.
Link to download: https://play.google.com/store/apps/details?id=com.plexapp.android
BS Player
BS player is example of another impressive media player which is bundled with rich features. It has hardware accelerated video playback that can increase speed. It can also reduce battery consumption which is definitely helpful for mobile phone integrated with poor battery performance. Like all other media player it also supports almost all popular media file formats and also multiple audio streams.
To make it look even more interesting that other applications it allows user to customise video playback skin. It is user friendly with easy user interface and it is also customisable with different themes. I didn't like this but it contains which can be frustrating. Though it is free but contains ad. Other mind blowing features of it are mentioned in detail below.
Like MX player it is also provided with lock screen to avoid accidental change of videos. It helps you in protecting it from your children.
If you are thinking of playing media directly from a RAR file then BS player is the right choice for you without any doubt.
It uses hardware accelerated video playback.
It also has support for subtitles. If your mobile data or Wi-Fi is enabled then it can automatically detect subtitles.
If talking about technicalities then it has multi-core HW decoding support to improve playback speed. It can increase speed by significant amount.
Link to download: https://play.google.com/store/apps/details?id=com.bsplayer.bspandroid.free
Xender
Most of us know about Xender as file sharing app but very few among us actually know that it is used as video player also. It is interesting right? To be able to share as well as watch videos on it without any need of streaming video through any additional application. We already know that with the help of Xender we can share data without using mobile data.
It is not included with powerful features like other media player which are dedicated just for playing media. But if you are looking for duo of file sharing and playing then this is the right choice for you. It is also free and also popular among users. People are aware of Xender features and performance quality. However, if you don't know then refer below.
It has cross platform compatibility and choice of more than 500 million users.
It is used for sharing variety of data such as videos, files, photos etc. All of this is done without using even a single Kb of data.
It can play audio or video right after it is received.
Additional feature which is added in it is to convert Video to audio. It can be useful to many users as it provides multiple features at one place.
It can share files at files speed. You can easily send huge size file to anyone easily in just few seconds.
Link to download: https://play.google.com/store/apps/details?id=cn.xender
These were list of some media players which are really popular among users these days. I personally use VLC media player and MX player. One thing which is best about VLC media player is that it is compatible with multiple OS and that's what makes it suitable for both mobile and PC. It is completely up to you to choose one among these apps. Trust me none of these apps will disappoint you in performance.
REFERENCES
https://www.videolan.org/index.html
https://www.malavida.com/en/soft/kmplayer/android/#gref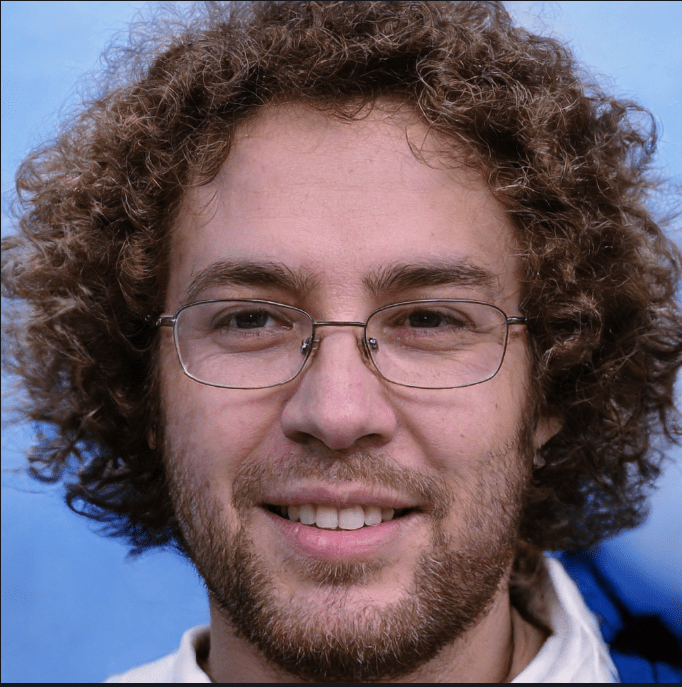 Hello! My name is Lucas, and I am the creator of ursuperb.com. I've been writing about technology for almost 10 years now, and I love talking about tech news, reviews, and tutorials. I'm currently living in San Francisco, CA, and I've been blogging professionally since 2012. I love what I do, and I really enjoy interacting with people online. I believe in creating positive change for humanity, and I try to inspire others to do the same. You can read more about me here.
My favorite thing about Ursuperb is that I'm able to provide useful information to anyone interested in learning more about technology. No matter what kind of tech you use (computer, smartphone, tablet), you will definitely find something interesting to read on Ursuperb. So, let's take a look at some of the topics I cover on Ursuperb:
1) How To Build An Online Business With WordPress
2) How To Make Money On YouTube Using AdSense
3) What Is Google Analytics? And Why Should You Use It?
4) How To Make Your Own Website Design Software For Free