Best Sega Genesis Emulator for Windows 10
Short Notes:
The sega genesis is the most popular video gaming consoles of the late '80s and '90s. It had tons of games and a huge fan following. Genesis plus emulator is the most popular and the best emulator program for windows pc. It supports running mega-cd, genesis, master system, game gear, and sg-1000 it is the last genesis emulator and comes with some basic features. It comes with the ability to save game progress, gamepad support, and graphical acceleration. The best feature it the sega genesis has been out of production for so long. The games are becoming increasingly expensive as they age. . …
 Hmm… the very first question arises that "What is Sega Genesis?"
I'll tell you the answer to it, and it is that:
So, The Sega Genesis is a 16-bit home video game console. It is developed and sold by Sega, also known as the "Mega Drive" and is the most popular video gaming consoles of the late '80s and '90s. It had tons of games and a huge fan following. The Genesis was succeeded in 1994 by the Sega Saturn.
The Sega Genesis is a home video game console released by Sega in the 1990s. A number of emulators for the Genesis are available for Windows 10, but only a few remain active, updated, and working. Here, we introduce four of the best Sega Genesis emulators for Windows 10.
It is a software program used to simulate the environment of the particular operating system on a computer. The emulator program uses the API to emulate the environment, allowing the incompatible applications to run on the computer.
We can also conclude that it is software enabling incompatible games, services, and claims to run on your computer without actually installing the entire operating system or using the official device for supporting the apps or games.
Sega Genesis had tons of games and a huge fan following. There are still some people who are very fond of Sega Genesis. But this is no longer possible because it was discontinued a long time ago.
Though we don't use Sega Genesis today, that doesn't mean that we can't enjoy our favorite games anymore.
In this post, we will discuss and list out the best five Sega Genesis emulators of Windows.
Sega Genesis Emulator programs for Windows PC
Sega Genesis Emulators are best known for the features they offer, and that is the only reason why they are so famous. Playing Sega Genesis on Windows Pc becomes much easier if you have various functions in an emulator.
There are many emulators available, but there are many problems that come along with them. These problems can result in a poor gaming experience while playing Sega Genesis games on your PC.
If you are looking for the best Sega Genesis Emulators, then this is the best platform. Here, we will discuss the best Sega Genesis and the features they provide, which will help you in deciding which emulator to use.
1: Genesis Plus Emulator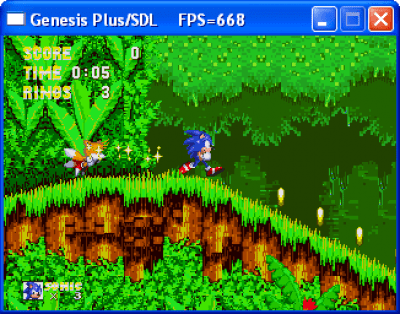 Genesis Plus is a simple yet advance emulator for Sega Genesis games. It provides a high accuracy level, providing the best gaming experience you could ever find. It is the most popular emulator and allows running games from multiple platforms.
It comes with support for almost all of the Sega consoles. It is compatible with ROMs of Mega-CD, Genesis, Master System, Game Gear, and SG-1000 games without causing any issues. There is only the one limitation, that is the small window. You can't maximize the window, and you have to play all the games with the lowest possible resolution (i.e., in a small window).
It runs well on Windows 10, but you may need to install some additional files.
---
2. Kega Fusion Emulator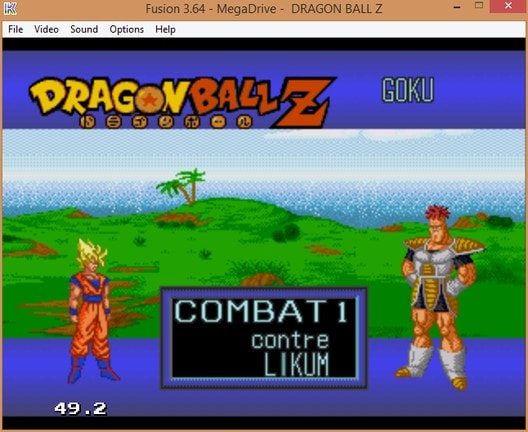 It is the most popular as well as the best emulator program for Windows PC. Kega Fusion is not only compatible with Sega Genesis games but also with Sega CD, Game Gear, etc. It is highly optimized and allows access to tons of games to play with this emulator.
As compared to Genesis Plus, Kega Fusion provides some additional features like cheats, saving game programs, window maximization support, online gameplay, console support, and gamepad support too.
These are the features which make this emulator best. This means you can play any game ever made for such consoles on this emulator.
Its only drawback is that it doesn't support Saturn and Dreamcast.
---
3. Gens
Gens, is one of the first emulator software that was developed for Windows. This is a standalone emulator which needs to be installed on your computer system. It supports running Mega-CD and Sega 32X, but it requires their BIOS files to be installed separately as they are not shipped with the emulator.
It was launched in 1999; it the ancient emulator but still compatible with Windows 10 Operating system. Gens claims that it supports 92% of the games without any performance or any other issue.
The best thing about Gens is that it comes with support for Kaillera client. Kaillera client allows support for multiplayer games.
---
4. SSEGA emulator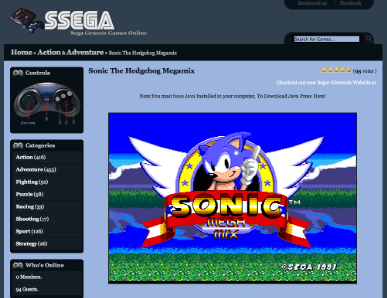 It is an online emulator. It is preferable if you have a good internet connection. It offers a variety of games, and also you don't need to download the games or install additional files or emulator programs separately on your computer.
Some websites even allow you to play your favorite games online use the emulators provided by them. Users can go to the official SSega.com website below and browse from the pool of games and play them.
---
5. Megasis Emulator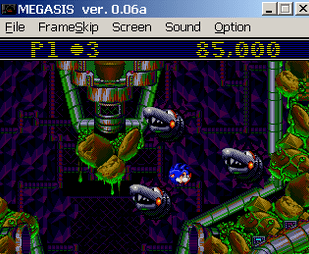 Megasis, too, hits the list of best Sega Genesis Emulators for Windows. It is the last genesis emulator and comes with some basic features. It the most simple emulator for Windows and is easy to use.
Megasis comes with the ability to save game progress, gamepad support, and graphical acceleration. It comes with a disadvantage that it does not support the and-out feature.
The best feature it provides is that it makes you able to overclock the Mega Drive. Overclocking the Mega Drive helps you to remove some potential bugs and gives you a smooth and swift gameplay experience. You also have the choice to down clock the Mega Drive, in case you want to slow down the speed of your game.
Though Megasis is an old emulator, it runs fine in Windows 10. It hasn't been updated in years and needs pre-installation of some programs for the efficient working of this emulator.
---
Summary
Sega Genesis refreshes our childhood memories as at some point in time, we all must have played games on this emulator. For having a superior gaming experience, using the st Sega Genesis emulator for your PC is a must.
In the above post, we have listed the five best Sega Genesis Emulators discussing all the features they provide as well as the problems associated with them.
This article will help you to choose the best emulator for you so that you can experience gaming without any issues. Try out these emulators because they are really good. I've personally used them and I liked them all.
As you may already know, video game consoles in the 1980s and 1990s were far superior to those of today. They had better graphics and more advanced technology. (Remember the famous Genesis vs. Super Nintendo debate?) They had far more music, movie, and educational options, such as the Sega CD. However, the Sega Genesis has been out of production for so long now that it's hard to find a working one, and the games are becoming increasingly expensive as they age. The good news is that the Genesis was extremely popular, so there are several good emulators for it available today.
We hope we've solved your problem.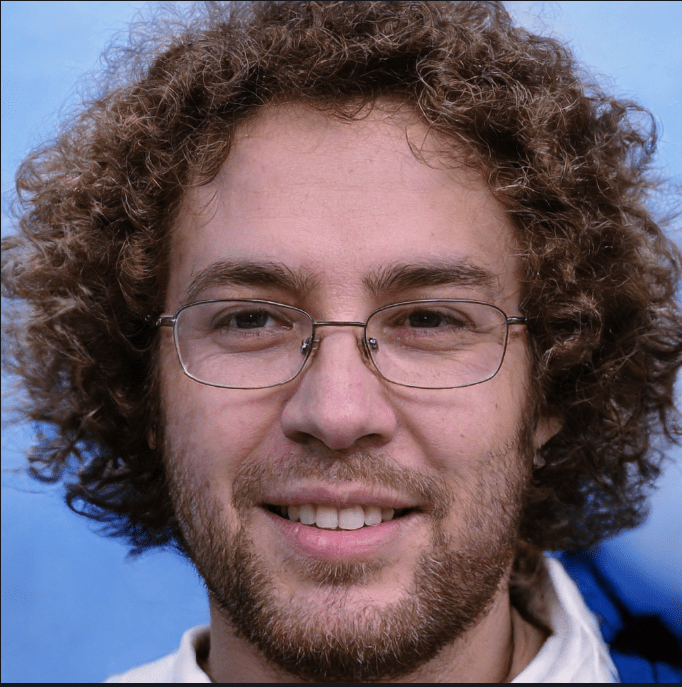 John Scalzi writes books, which, considering where you're reading this, makes perfect sense. He's best known for writing science fiction, including the New York Times bestseller Redshirts, which won the Hugo Award for Best Novel. He also writes non-fiction, on subjects ranging from personal finance to astronomy to film, was the Creative Consultant for the Stargate: Universe television series. He enjoys pie, as should all right thinking people. You can get to his blog by typing the word "Whatever" into Google. No, seriously, try it.