Suppose you open your Outlook to check the important emails, and find that your Outlook is full of duplicate emails with the same information, same time; not just one but many more duplicate emails.
Then you won't be able to find other vital mails.
Also, your device will respond slower. Your storage space will be wasted. This will be a very annoying situation.
In this article, We will discuss Outlook, why duplicate emails are generated, and how to get rid of this problem.
The outlook is an email software and task management application program by Microsoft, which helps the user to send and receive email on their device.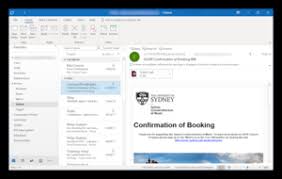 This application is not free, though. You have to buy or pay a subscription fee to install it on your device. An Outlook email address is free and can be accessed through https://outlook.live.com/.
Why there are duplicate emails in Outlook and how to fix the problem?
There are many reasons for this problem. But you can not just ignore it as it will eventually grow worse. If you know the cause behind this, then it will be easier for you to fix this.
If you have corrupted mail on your Outlook, this will generate a duplicate copy of that mail while sending or receiving. To fix this problem, you have to log in to the email server and delete the corrupted mail from the server.
This can also happen due to short intervals in sending and receiving emails if the inbox updates with low frequency, the emails, and other data will not get synchronized and will lead to duplication of data. To fix this problem, you have to increase the update frequency. Start Outlook, and go to Send and Receive option. Now, select Define Send or Receive Groups. Now set the value within 15 to 30 minutes.
After synchronizing your Outlook profile with your device, if some technical error occurs, as a result, the last batch of the emails will be present on your device. You have to manually delete those mails.
If "Leave a copy of the message on the server" option is enabled in your Outbox, then this will create a duplicate of any mails you send or receive. To fix this problem, you have to go Account settings —> more settings —> advanced, and disable the option.
If you import emails from different Outlook data files (PSTs or OSTs) in your current outlook profile, then emails from both your current profile and the imported file will be displayed as duplicate. So you have to manually delete those.
If you define more than one alias for the same email account in your Outlook profile, you will receive the same email on each alias. To fix this, use only one alias/email account, and delete those duplicate emails.
If you see duplicate emails on your Outlook, it could be closing of server connection and settings of Antivirus application. If the server is not shut down properly, the emails which are not flagged as received will create a duplicate. To fix this problem, you have to follow your manual to disable the option "email protection."
Steps to remove duplicate emails from Outlook:-
You can follow the below-mentioned methods to remove duplicate emails from your Outlook.
Check the MS Outlook Account settings:-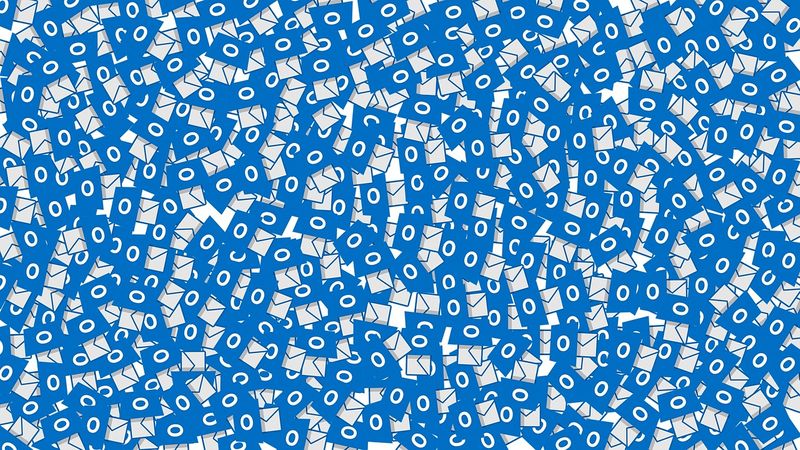 Sometimes, users configure MS Outlook file multiple times. This generates various accounts to Outlook while synchronizing the PST file. Thus it causes duplicate emails in your Outlook. To fix this problem, follow these steps:
Open MS Outlook on your device.
Go to file —> info —> account settings.
Click on the Mail tab and search for the configured account name.
If you see that your account is configured with more than one times with same account name, and then fix this problem by selecting those extra accounts and clicking on Remove option.
Check the Import and Export option:
To get rid of this problem, follow these steps:
Open MS Outlook on your device.
Go to Option —> Open —> Export
Now click on the option Import/Export
Next, select the option Import from other file or program and click on next.
Select PST —> Next
Now browse the data file to import and check on the option "do not import duplicates." Click on next.
Select Outlook data file to export and then click finish.
Change the view settings to avoid duplication.
Clean up Tool of Outlook:
Clean up Tool is an inbuilt tool provided by Microsoft. You can use this tool to remove duplicate emails following these steps:
Open MS Outlook on your device.
Select cleanup option to expand all the options.
Now you will see three options: clean up folders, clean up conversations, clean up folders, and sub-folders.
Select clean up folders and sub-folders option and click on yes.
Go to settings option to assign a different folder for deleted items manually.
After that, a window will appear.
Click the browse option to enter the location of the Outlook PST files.
Select folder that will appear; select Delete option and click on OK.
Remove duplicate emails automatically
Editing the settings or deleting manually is quite a time-consuming and tiresome process.
Here is the solution.
You can use Outlook Duplicates Remover software.
With this, you can delete duplicate outlook contacts along with the duplicate emails from Outlook 2019/2016/2013/2010, etc. This software provides user-friendly interface so that it will be easy to use for technical or nontechnical users. You don't have to find the duplicate emails and delete them manually.
This software will find the duplicates and automatically delete for you. This also provides various options to find the duplicates, like setting up a range of date, between which there are duplicate emails to be deleted.
Here you can find it Duplicates Remover.
So, you have seen the various reasons behind the generation of duplicate emails on your device.
To save your valuable time, you can use software, which will automatically delete the duplicates.
But sometimes, the software can be corrupted and may delete your important emails along with the duplicates.
So if a number of duplicate emails are less, then it will be better for you to delete manually.
When you find duplicate emails for the first time on your Outlook profile, try to check the settings as a precautionary measure.
Also, read carefully about the instructions before changing the settings.