How to Fix Tinder Login Failed ?
Short Notes:
The most famous errors are "tinder login failed" and "facebook log in failed". Tinder requires facebook to log in to your account. Tinder logs in to facebook when we try to log in. It comes with the error "facebook log in failed" the solution is trying to keep all your clones skout tinder is a location-based social search mobile app. It allows users to like (swipe right) or dislike other users. The app is most commonly. …
If you're a Tinder user, you've probably experienced the dreaded "Tinder login failed" error when you've attempted to log in to your account. It's annoying, but it's also relatively easy to fix. If you're receiving this error, your account may have been temporarily locked due to multiple failed login attempts. If you've forgotten your password, you'll need to reset it using the "forgot password" link on the login page. Once you've successfully reset your password, try logging in again.
Nowadays dating apps are becoming very famous among us.
We all love to communicate and find our perfect soulmates.
Tinder is one of them which helps you to match with others.
There are several success stories about people meeting through Tinder and finding the perfect match for themselves.
Though this app is used by many people there are a lot of people who face some serious issues with it and simply could not use it, it stops working. The most famous errors among these are "Tinder login failed" and "facebook log in failed". There are many forums where several users have asked for solutions on these issues.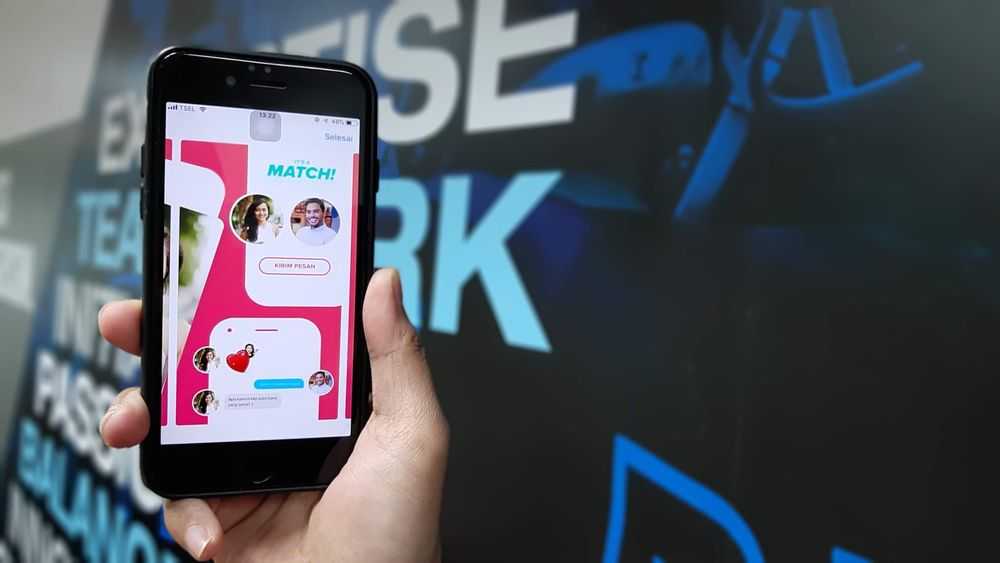 Upon researching some of the issues in the forums I came up with the conclusion that people are quite desperate to use these apps and find their perfect match through this dating app.
This results in frustration and people start using different sites and apps to login in which might lead to hacking of our personal information and data.
Therefore I thought of jotting down some of the good solutions that really work, in this article.
Hope all your doubts will be cleared through this article.
Issues Related to Facebook Login in Tinder
Wifi blocking facebook
If you are using a wifi network, sometimes it might happen that your network starts blocking facebook. So in this case, you won't be able to log in with tinder because tinder requires facebook log in. To avoid such consequences try to use other network or use mobile data.
Changing facebook password
We use social media on multiple devices. For example, Facebook on our phones as well as in our laptops or desktops, which leads to multiple logins. Sometimes we change our facebook password through laptops or desktops but we forget to update it in the facebook android app when we try to log in to tinder here it comes with the error "facebook log in failed".
The solution to this problem is trying to keep all your clones app and social media apps updated. However, there might be some other issues too.
App permission
Sometimes we use advanced security to keep our data safe in facebook. We unwantedly revoke the app permission of tinder from facebook account. A solution to this can be achieved easily by following a few steps:
1. login to facebook
2. click manage app
3. Look for Tinder and allow Tinder from there. This should solve the issue.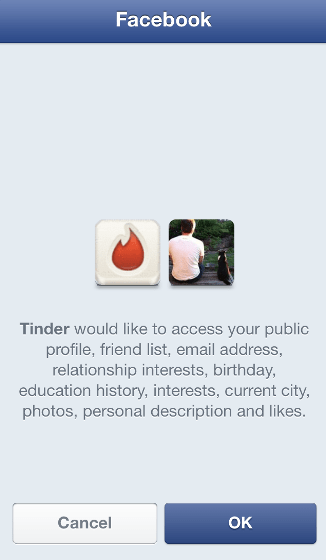 Issues Related to Tinder Login
1. If the Server Is Down
If the server of your area is down then it might cause login problem for tinder. To check tinder server use tinder detector available on the internet, this will help you to know about the errors or faults that are causing login error.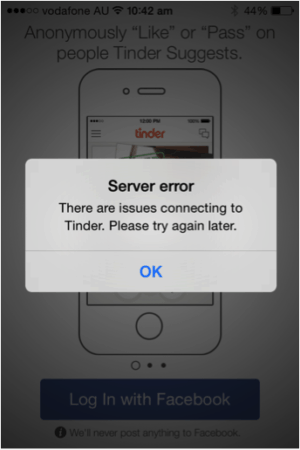 2. If Your Inteundefined Connection Is Down
Sometimes your internet might also be slow or if you using wifi then you might lose connection due to some faults. So, when tinder shows any error like tinder network connection unavailable make sure you check your internet connection.
3. Tinder installation
If everything is going well but still you are facing the same issue then the best option left is to reinstall the app. Now login in with Facebook, sometimes this also fixes the problem.
4. Update Google Play Store
You should also keep your google play services updated thought is it updated automatically, still try to keep an eye on it because it might also cause issues related to login.
5. Third-Party Site
It is advisable not to use any third-party site to download tinder app because these sites most of the times turn out to be malicious and faulty. Always download tinder from play store. There is no security of the APK files that you download from a third-party site.
6. Clear Cache
After using this app for a long time, try to clear the cache from storage as it might create problem in logging in.
To do so just go to your Setting, then select Apps, from apps choose Tinder, click on tinder and you will get the Storage option. Once you click storage you will get two options one is clear data and another one is clear cache. Click Clear Cache and then restart the app.
FINAL WORDS
It is a wonderful app for people who are in search of their perfect soulmates but it's quite dishearting to know that for a few people it doesn't work the same as others, don't worry try to follow the steps mentioned above and if it is still unsolved then you can directly contact the customer service center.
There are also several dating apps available on play store you can definitely try them. Few of them are listed below:
1. Happn
2. Bumble
3. Hinge
4. Skout
Tinder is a location-based social search mobile app that allows users to like (swipe right) or dislike (swipe left) other users, and allows users to chat if both parties swiped to the right (a "match").  The app is most commonly used as a dating app or hookup app, but it also has services that focus on social features and networking.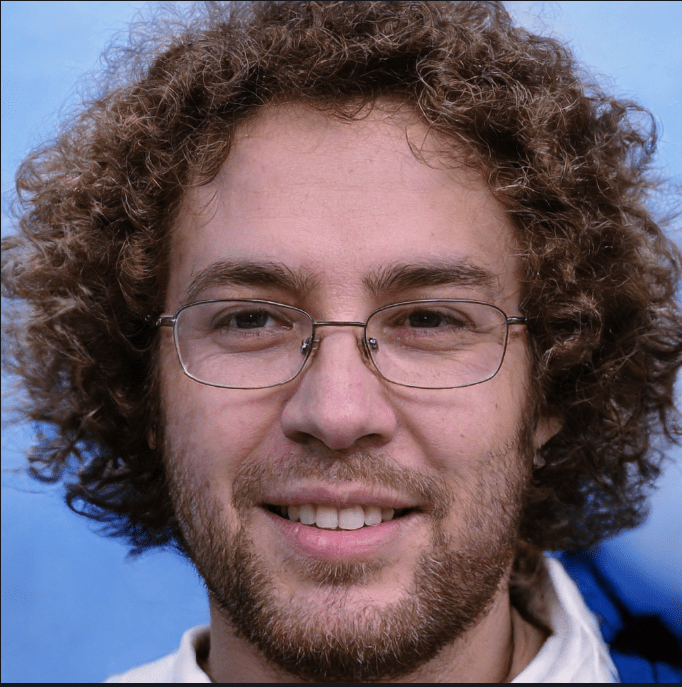 Hello! My name is Lucas, and I am the creator of ursuperb.com. I've been writing about technology for almost 10 years now, and I love talking about tech news, reviews, and tutorials. I'm currently living in San Francisco, CA, and I've been blogging professionally since 2012. I love what I do, and I really enjoy interacting with people online. I believe in creating positive change for humanity, and I try to inspire others to do the same. You can read more about me here.
My favorite thing about Ursuperb is that I'm able to provide useful information to anyone interested in learning more about technology. No matter what kind of tech you use (computer, smartphone, tablet), you will definitely find something interesting to read on Ursuperb. So, let's take a look at some of the topics I cover on Ursuperb:
1) How To Build An Online Business With WordPress
2) How To Make Money On YouTube Using AdSense
3) What Is Google Analytics? And Why Should You Use It?
4) How To Make Your Own Website Design Software For Free