Network 2000 error appears when you stream a video on Twitch.
It can sometimes also appear as there was a network error 2000.
This can keep you from accessing the site and streaming any videos. This message appears in the chat section, and this is quite annoying. There are many reasons for this problem.
As Twitch.tv is an online streaming website, this error may be generated due to a broken Twitch server or improper browser configuration.
So this problem can easily be solved.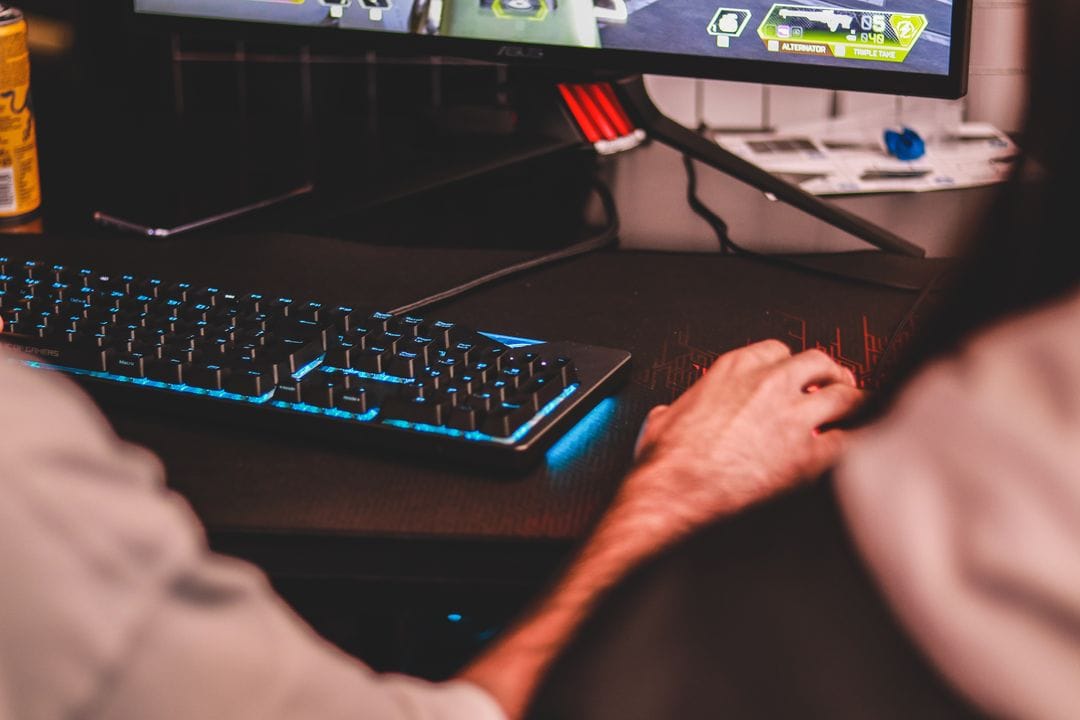 What is Twitch?
Twitch is a live streaming video platform developed by Twitch Interactive, Amazon. This was introduced in June, 2011.
This site primarily focuses on video game live streaming, including eSports competition broadcasting, music broadcast, creative content, and recently "in real life" streams. Content on this site can be watched live or via "video on demand".
What is Twitch 2000 error?
Twitch 2000 network error is a common error user often face due to unsecured and unstable Internet connection.
A connection is a link between two or more nodes in a network to transmit data from one node to another. Transmission follows certain protocols to ensure the security of data.
This error means that the content transmitting to your browser is missing or unavailable.
Why does this error occur?
Generally, this error is generated due to some problems or bad network connectivity, defective software, devices using at the user end. There are some reasons mentioned below.
Problem with a web browser.
Problem with ad blocker and browser extension.
Bad network connection.
Problem with HTML-5 player.
Problem with web applications.
If the Twitch server is alright, then there may be some problem with your browser. The cookies your browser offers may cause this error. So you can delete those cookies to avoid the problem.
Solutions
Refresh the stream
This is the easiest and quick solution anyone would do.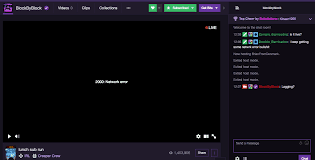 Some times discrepancy in your browser may cause a "Network 2000" error. So you can try refreshing the website until the error is gone. If the error is still there, then try following the methods mentioned below.
Check the connection
If you find out that error occurs only when you open Twitch, but everything works fine with other websites, then there must be some problem with the internet connection.
You can just disable the VPN temporarily.
On the other hand, if there are some global issues regarding the internet connection, then you can follow some troubleshooting steps.
Disable VPN or Proxy server temporarily.
Flush DNS.
Run connection troubleshooter from the Troubleshooting menu.
Bad network connection
Some times, there are problems with the network connection.
So fixing this connectivity may solve this error.
If you are using a network modem, then restart or reconnect and try streaming again.
If you are using a network router,
Go to your router settings, and change the subnet mask to 255.255.255.0, restart your router and try streaming again.
Use a different web browser
Some times, the browser has some hidden issues like security settings, browser extension, general browser workability, etc. which may cause an error to occur.
You can fix this problem by changing appreciate settings, disabling ad blocker, deleting cookies, removing browser extensions, etc in your browser.
Or simply you can try to open Twitch on different browsers. I recommend you to use Mozilla Firefox.
Install UR Browser
Also, you can try UR Browser to open Twitch. Choose a virus-free and stable browser. This will give you a stable and secure connection experience.
Browser cookies always slow down the servers.
So it's better to delete those cookies.
Here are some methods of doing that in most used browsers.
Mozilla Firefox
Open the Mozilla Firefox browser from your device by double-clicking on the icon or by searching it.
Click on the button at the top right corner of the HOME page, and go to "History" —> "Clear recent history".
Now there are some options to choose from. Under the "time range", select "Everything". This will open a drop-down menu.
Click on the arrow next to the Details, where you can see what will be deleted if you select the "Clear History" option. This is only for "Mozilla Firefox".
Before selecting the "Clear Now" option, you should choose "Cookies". Wait for the process to finish. Then restart the browser and see if the problem is still there or gone.
Google Chrome
To clear the browsing data, click on the three dots at the top right corner of the Home page. Then click on the "More tools" option and select "Clear Browsing Data". As the time period, choose the "beginning of time" and choose what type of data you want to delete. You should clear the "Cookies" and "Cache" first.
If you wish to delete all the cookies, then click on the three dots. There select "Settings" and then scroll down and select "Advanced Settings".
There go to the "Content Settings" and scroll down to delete the remaining cookies left after the first step. Delete all the cookies here.
Restart the computer to see if the error is still there or not.
Disabling HTML 5 player
HTML 5 is a video player that allows playing the videos directly from a web page without a separate video player.
Because of its additional features, it may cause Twitch 2000 Network error.
To disable HTML 5 player, go to "Twitch HOME page", play a video, click on the Settings icon (on the bottom right corner of the video), click on "Advanced Settings" and disable HTML 5.
Changing the settings in antivirus for Twitch
If the antiviruses are blocking the links of the Twitch website, then allowing this website on those anti viruses will solve the problem. There are many different types of antivirus.
So here is a general method for this.
Open the antivirus interface by double-clicking on the icon or search it from the taskbar.
The changing option is found in a different tab for different antivirus. So here are some methods for the most common antivirus.
Kasperksky Internet Security: Home —> Settings —> Additional —> Threats and Exclusion —> Exclusion —> Specify trusted application —> Add.
Avast: Home —> Settings —> General —> Exclusions.
AVG: Home —> Settings —> Components —> Web Shield —> Exception.
Here is the detailed procedure for AVG antivirus
Open the AVG interface.
Go to Menu —> Settings —> Components. A new window will open.
Then click on the customize button next to the "Web Shield" option and go to the "Exception" tab.
Under the URLs list, choose the URL of Twitch to exclude it.
Disable the antivirus temporarily
Some antiviruses are configured in a way that they block the websites for protection.
So disabling the antiviruses temporarily, you can check whether this was causing the error.
Disable extensions
Apart from storing data, your browser also has some extensions with several uses.
In most of the cases, those extensions do not cause any problem. But some of then might.
Before deleting the extensions, I recommend you to open Twitch in incognito mode. Click on the main menu, and select "Incognito mode". Then go to Twitch and sign in.
Try Desktop client
If the error keeps getting in your way while using browser-based Twitch client, then try using the desktop version. This client works similarly but also gives you additional features.